---
published: 25 / 9 / 2018
---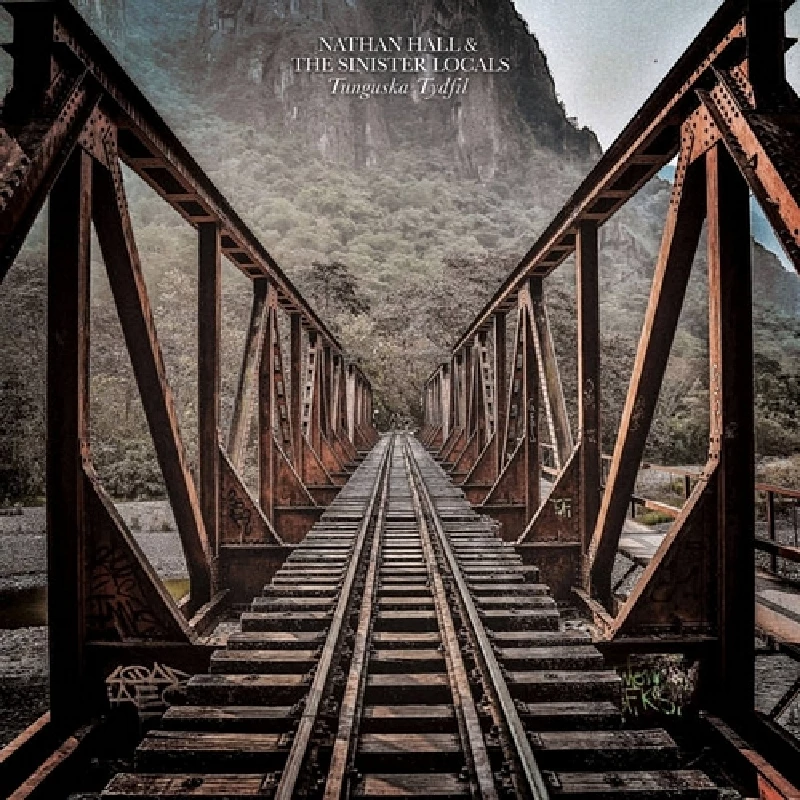 intro
Fabulous latest album which, released on a limited edition vinyl of 250 copies, combines psychedelic delights, strange stories and snappy instrumentals from Soft Hearted Scientists' front man Nathan Hall
The ever prolific Nathan Hall (Soft Hearted Scientists) returns with another trip into his world of wonders. 2017's 'Effigies' offering was something of an underground classic, and was full of strange and peculiar tunes all wrapped up in a rather exotic blanket of joyous psychedelia. With Nathan Hall there is always something else going on beneath the surface. A strange fascination with a world that perhaps he feels he doesn't belong in or he finds it hard to make sense of. He is singing our song for sure. 'Tungusta Tydfil' only compounds the suspicions of Barrett-esque weirdness interlocked with flourishes of genius. Opening with three short instrumentals one could be forgiven for being slightly unsettled but Hall is soon into his stride, mining that psychedelic groove that takes you away into another dimension. 'Rocky Roads', for example, is twenty-two seconds long, leading into the beautiful Beach Boys-influenced 'I See You' but, with an album that opens with an instrumental 'Randall and Hopkirk Revisited', nothing should surprise us. All of Hall's trademark gifts are on show - his ringing guitar work, glorious harmony vocals and inventive catchy tunes that get in your ears. As with 'Effigies', it is hard to walk away from this album once you have started to listen. There are seventeen tracks in all, mostly around the two minute mark, each one a vignette that makes you wonder just what Nathan Hall might do given a load of cash and studio time. Check out the wondrous 'Phoenix of Albany Square', haunting chamber pop at its finest and the prophetic 'Even This City Won't Last' tinged with sadness and a nod towards Procul Harum. 'Tungusta Tydfil' then is another Pandora's box of magic and mystery from one of the unsung heroes of our times and well worth thity minutes of your time.
Track Listing:-
1
Randall and Hopkirk Revisited
2
Windmills on Fire
3
Psychogeography
4
Tunguska Tydfil
5
Glacial Glare
6
Rocky Rhodes
7
Sometimes I See You
8
Side by Side (Glowing Guide)
9
The Blue Berserkers
10
Softly She Calls My Name
11
Carnival of the Damned
12
St Davids Bed and Breakfast Blackout Disaster
13
Lock in at "The Last Chance Saloon"
14
Song of a Sourpuss
15
The Phoenix of Albany Road
16
Even This City Won't Last
features
---
Under the Radar (2017)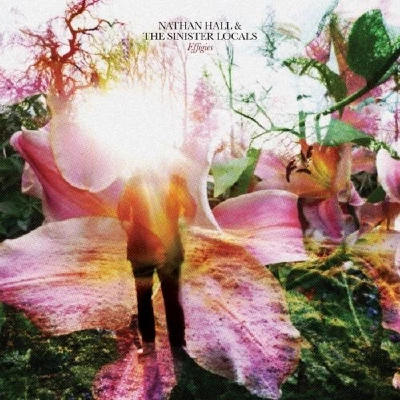 In his 'Under the Radar' column, in which he searches out under-rated artists and labels, Keith How examines Soft Hearted Scientists' front man Nathan Hall and his new band the Sinister Locals' first album.
reviews
---
Scattersparks (2019)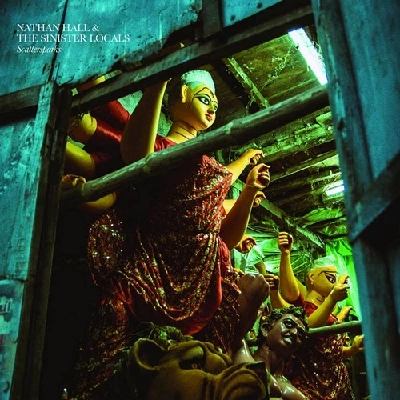 Inventive and prolific songwriter Cardiff-based singer-songwriter Nathan Hall returns with another collection of mind-blowing songs with his latest project
Pennyblackmusic Regular Contributors
---