---
published: 27 / 8 / 2019
---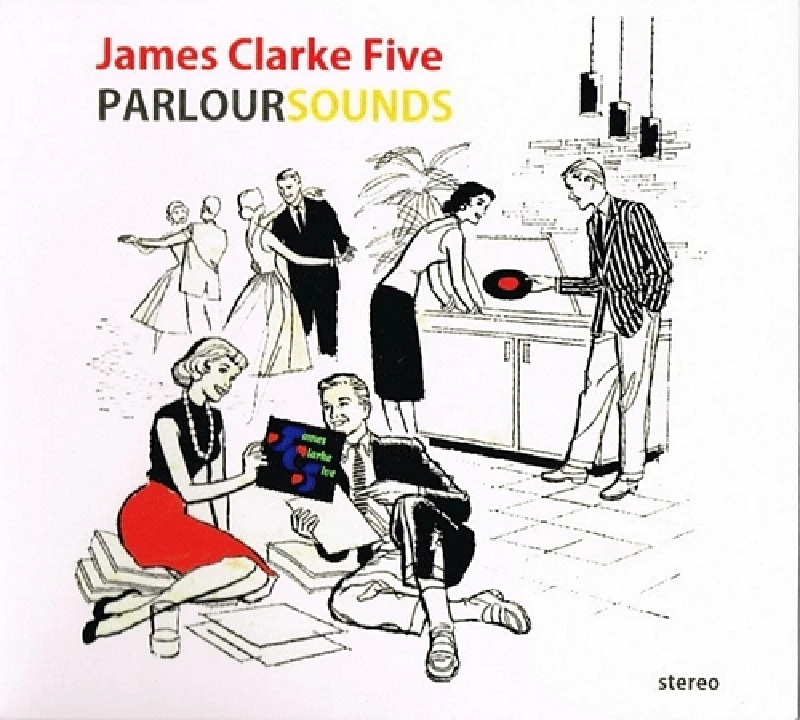 intro
Enjoyable new album from the James Clarke Five, the latest project of Liverpool-born singer, songwriter and multi-instrumentalist James Hughes.
James Clarke Five is the latest project by James Hughes, also known as Clarke here, who played in the short lived 1980's Liverpool band the Cherry Boys. 'Parlour Sounds' with its jazzy parlour feel seems to encompass an amalgam of influences from early 1980's new wave fare, back to the Zombies in the 1960s. Smooth, lyrical and clever, 'What Do You Know About Ray?; is the opener. There is some vibrant guitar and something of a dancing vibraphone line. "He needs no credit from the straight world," Clarke sings, "no validation." 'Rock and Roll (Took Me to the River)' captures at once a mellow and a rocking vibe, with Clarke singing about the Mersey. The lyrics are sharp: "Rock and Roll stood me on my feet again" possesses an everyman kind of feel. On 'Under My Skin' Clarke is speaking about a "twenty-first century girl." Somewhat reminiscent of Squeeze in its styling, Clarke sings "The girl is back in business." 'Mairead' is reminiscent in tone of a track from the Zombies' 'Odyssey and Oracle' album. 'Jade' states "We saw the mountain fall/ We've only just begun to tell the story." A most entrancing track, 'Someone Out There Somewhere', with some sharp guitar is both swirling and rocking in its sway. An album favourite, 'There's a Rainbow' is lovely, upbeat and evocative, with a fine vocal by Clarke here. The music continues. 'The Redemption of Casper Green' is another good one. "The best is still to come/ Casper Green, the war is over now." James Clarke Five's 'Parlour Sounds' puts forth a whole lot of positive vibes. 'Just a Smile' is the upbeat closer. "Just a smile/Turn me on/Reaching up to the sky gets me high."- a fine optimistic ending to a solid, likeable album.
Track Listing:-
1
What Do You Know About Ray?
2
Rock And Roll (Took Me To The River)
3
Under My Skin
4
Mairead
5
Jade
6
Someone Out There Somewhere
7
There's A Rainbow
8
Theme From The Main Chance
9
The Redemption Of Casper Green
10
Jade Fade
11
Just A Smile
Label Links:-
http://thebeautifulmusic.com/
https://twitter.com/WallyTBM
https://www.facebook.com/The-Beautiful-Music-495348020570057/
Pennyblackmusic Regular Contributors
---