---
Miscellaneous

-

Is This The Way Forward?
published: 6 / 8 / 2019
---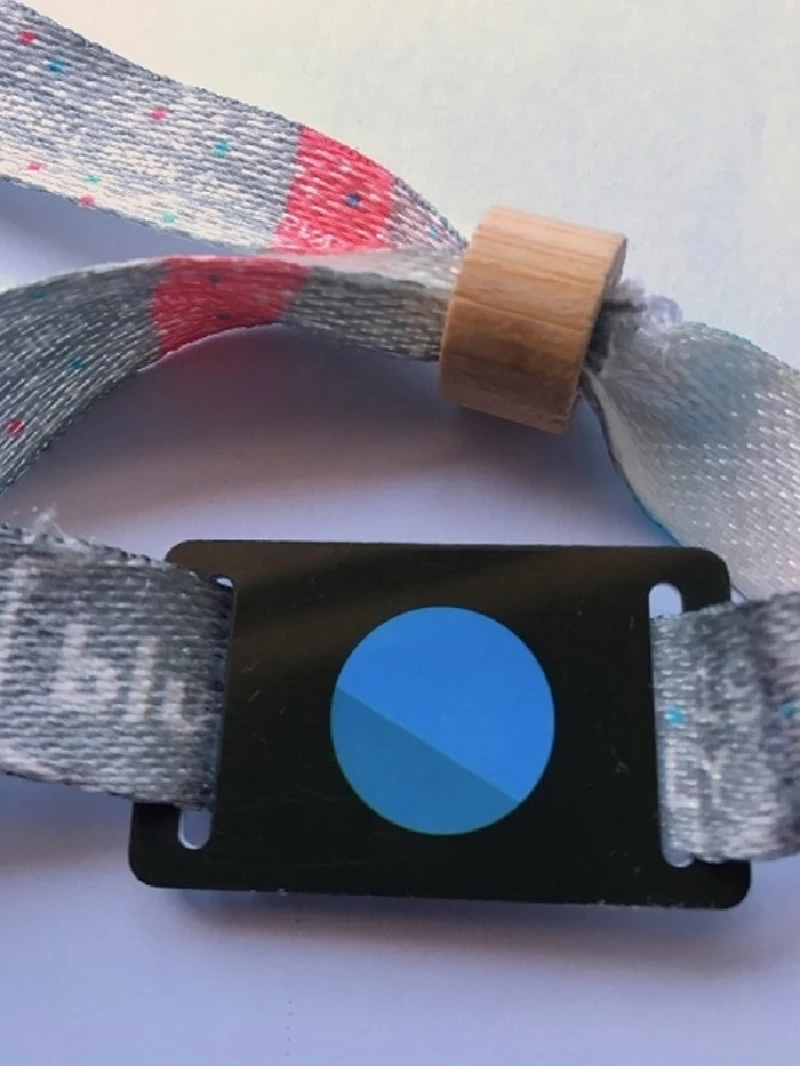 intro
Amanda J. WIndow reflects on a new cash and cardless payment system that was used at this year's Bluedot Festival
This year the Bluedot Festival introduced the cash and cardless payment system for everything you need once you get on site. The idea is to help reduced queues, and most of all to provide security for festival goers from theft and loss. I wasn't sure at first. Usually you would open an account on Play Pass and link your ticket to it. Families can share an account by having up to four wristbands linked to it, so children can still make their own purchases. And instead of using a plastic lock these wristbands had bamboo locks, although the 'teeth' inside are plastic. As we had press tickets to collect at the box office, once we had our wristbands and got into the site we had to find a 'Top Up Pinot' where we could pop money on the wristband directly with our Visa Card. You can also top up your wristband at any time. The wristband also doubled as a log of which talks and performances you had been to, so you could look back on it (Not that we used this feature). All the bars, traders and stalls across the festival site were set up to take secure payments via our Bluedot 'connect' wristbands. So in effect it was quicker than fiddling for the right change or looking for your card that your hidden in the depths of your rucksack. Just a quick swipe of the connect card and off you went before your pizza got cold. Note: Just because the queue to pay is quicker - it doesn't make your pizza arrive quicker! Unfortunately I had a performance to go and shoot, so I had mine cold. All in all I really liked this idea and think it would be great to use at other festivals. I think its far safer a well for teens and young adults who are ripe for pickpockets after a beer or two. But don't throw your wristband away! If you don't spend it all - you can get a refund of the remaining amount sent right back to your card. It takes three to four days to show on your account but you do get it back. It would be nice if all festivals used this system – It just shows it can be done and works really well.
Pennyblackmusic Regular Contributors
---