---
published: 14 / 5 / 2019
---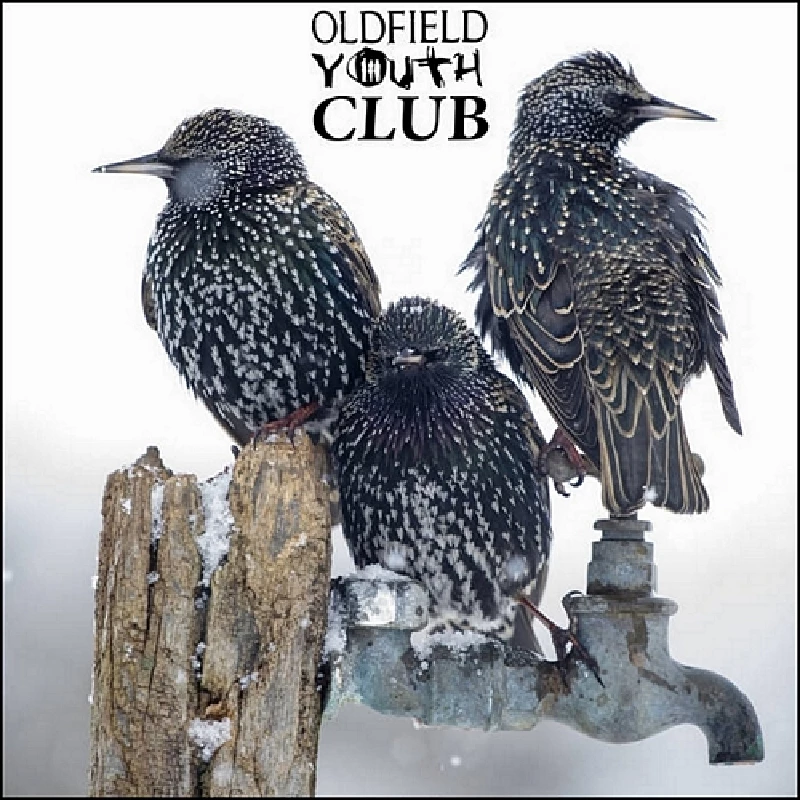 intro
First-rate download single from Oldfield Youth Club, the new band of the Bitter Springs' Simon Rivers which finds him reunited with his old bandmates
Oldfield Youth Club is both the new band and the old band of Simon Rivers, Kim Rivers and Neil Palmer. Vocalist, guitarist and songwriter Simon has been the frontman of the West London indie band the Bitter Springs since 1996, which also in its early years involved his best friend and drummer Neil. Before then, however, the trio spent a decade between 1984 and 1994 together as three quarters of Last Party, who played two John Peel Sessions, released two albums 'Porky's Range (1986) and 'Love Handles' (1990), and had a 1987 'Melody Maker' Single of the Week with their first of eight singles, 'Mr Hurst'. With the Bitter Springs' emphasis over the years having become increasingly lavish, being up to a line-up of six at one point, Oldfield Youth Club, who played their debut Central London gig at Pennyblackmusic's 20th Anniversary gig last year, was formed with the idea of stripping down and simplifying Simon's songs. An abiding theme of Simon's lyrics has been finding the means to carry on and hope against often difficult odds, and both sides of their double A-sided first single, 'A Kind of Loving in a Loveless Town' and 'Our Flowers Will Grow', which are being released on download only through Bandcamp, focus on this. Oldfield Youth Club have said about 'A Kind of Loving in a Loveless Town' that it is "our love letter to the twisted frontier times of the 1970s, which we three (just about) managed to grow up in and somehow managed to escape from - it's our 'Waterloo Sunset'." It starts blackly with Neil's drum beats ricocheting bleakly and Simon and bassist Kim's churning, doomy guitars having an element of the Cure at their most discordant. Simon and Kim trade verses and share choruses like a downbeat, lo-fi Lee Hazlewood and Nancy Sinatra, and the main lyric is about a couple who it is revealed early on are trapped in a "soulless marriage." "When I fucked her I would bring you flowers," admits Simon, and later on, "Wonder how the hell we are still together." That decade's posthumous darkest figure is meanwhile namechecked by Kim (How's about that then guys and gals/Jimmy Saville his tracksuit down/Who the hell is gonna fix it now?"). The tune, however, gradually surges upwards. "Hey let's get away/All we need is a holiday/Hey let's go away/Push to the credit card to the limit," sings Simon, and it concludes on what seems to be a note of triumph, before the dark guitars blast in again in the few seconds, suggesting that any sort of peace between the couple may, however, always only be temporary. 'Our Flowers Will Grow' is a lost, early Last Party tune, found on a cassette left in a drawer for over thirty years and reworked. It is, with its jangling guitars, in contrast strident and upbeat from the start. "Let me tell you that I love you/ And despite what you have been told/Let me tell you that I love you/Our flowers will grow," Simon and Kim bounce off each other, revealing that in very separate ways that this double A-side is ultimately about perseverance against whatever is thrown at you by life. Oldfield Youth Club's natural forte, with its pared down and garage sound, is perhaps not download but vinyl, as all the Last Party singles and the Bitter Springs' last single 'Love Rat' were, but this is both a very strong and otherwise satisfying first release. This year will be busy for Simon Rivers. The Bitter Springs ninth album 'The Odd Shower' is "very imminent," but hopefully we will also hear a lot more from Oldfield Youth Club as well.
Track Listing:-
1
A Kind of Loving in a Loveless Town
2
Our Flowers Will Grow
Band Links:-
https://en-gb.facebook.com/OldfieldYouthClub/
interviews
---
Interview (2018)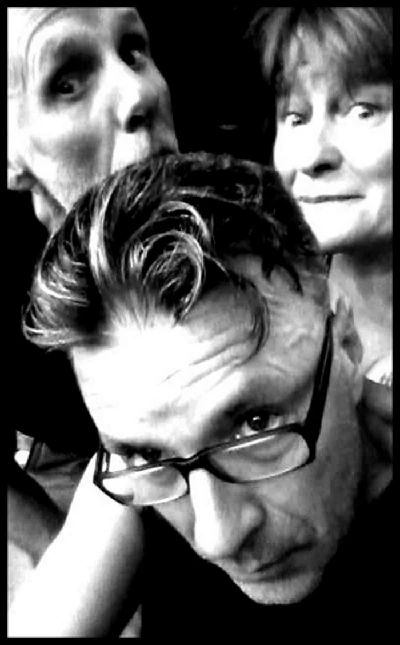 Simon Rivers, the front man with the Bitter Springs, talks to John Clarkson about his decision to form also another band Oldfield Youth Club, and both groups' forthcoming appearance at the Pennyblackmusic 20th Anniversary gig at the Water Rats in London.
Pennyblackmusic Regular Contributors
---