---
published: 14 / 5 / 2019
---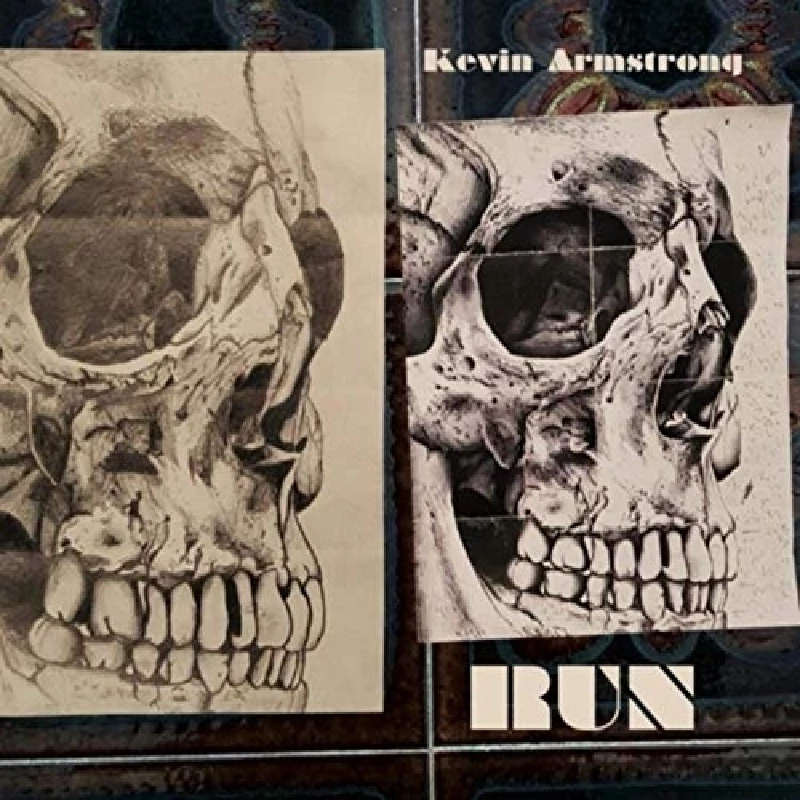 intro
Impressive solo album from British guitarist/songwriter Kevin Armstrong who has worked with Paul McCartney, David Bowie, Morrissey and Iggy Pop
Kevin Armstrong is a talented British guitarist/songwriter whose musical partnerships have been largely associated with the likes of Paul McCartney, David Bowie, Morrissey and Iggy Pop, for whom he has recently served as musical director. Although he has consistently been held in high-esteem as a guitarist, on 'Run,'his much-awaited, solo album, he has proved his mettle as a solid songwriter, producer and arranger. Three of the songs: the self-titled theme song, plus 'Where Does All The Time Go' and 'Outside' were co-writes with Bowie and embellished by Armstrong with his seductive croon and distinctive instrumental thrusts. While five are co-writes or covers, six are solid Armstrong originals on which he not only tackles tough themes but impresses with technical truculence. 'Leucocytes of Love' is a dazzling display of such skill. 'On Beachy Head' is a deeply personal memorial to a dear, lost friend. Armstrong does not stand on ceremony when singing the bittersweet refrain.'Clean' is another passionate number, straight from the heart. 'The Way of All Flesh'features Armstrong on slide, one of his greatest talents. This song also has a rootsy, instrumental component. The romantic lyrics coupled with Armstrong's delightful falsetto make it a definite winner. 'Dog Ate My Giro' is also an intoxicating accomplishment. Armstrong's voice is grounded in sincerity. The finger-style accompaniment and lush outro are nothing short of heavenly. 'He Knows I'd Love to See Him' may come to mind as a contagious Morrissey cover, but Armstrong makes it his very own. Along those same lines, his co-write with Morrissey'Oh Phony'is infused with their collective energies. Guest artists such as saxophonist Terry Edwards and guitarist Paul Cuddeford add their illustrious touches to 'Run,' but this is indeed a Kevin Armstrong masterpiece, in which his demonstrative voice, selective riffs and persuasive use of effects exceed expectations. 'Feel This Jones' has a tremendous build, over which Armstrong's dreamy voice sizzles. 'Run' is a dynamite album, well-worth the wait.
Track Listing:-
1
Run
2
Where Does the Time Go
3
Dog Ate My Giro
4
Leucocytes of Love
5
The Way of All Flesh
6
On Beachy Head
7
Feel This Jones
8
He Knows I'd Love to See Him
9
Clean
10
Outside
11
Oh Phony
Band Links:-
https://www.facebook.com/KevinGuitarX/
https://twitter.com/kevarmst
interviews
---
Interview (2019)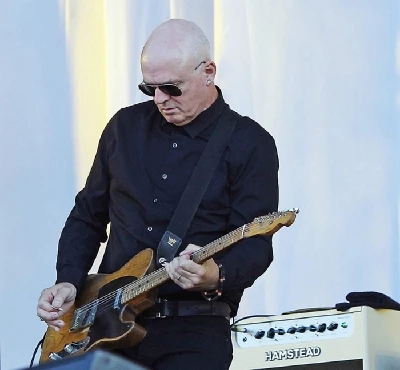 British guitarist/songwriter/producer Kevin Armstrong's new album, 'Run' is rife with exciting tracks. He talks about the new release as well as working with legends such as Brian Eno, David Bowie and Iggy Pop.
Pennyblackmusic Regular Contributors
---