---
published: 24 / 4 / 2019
---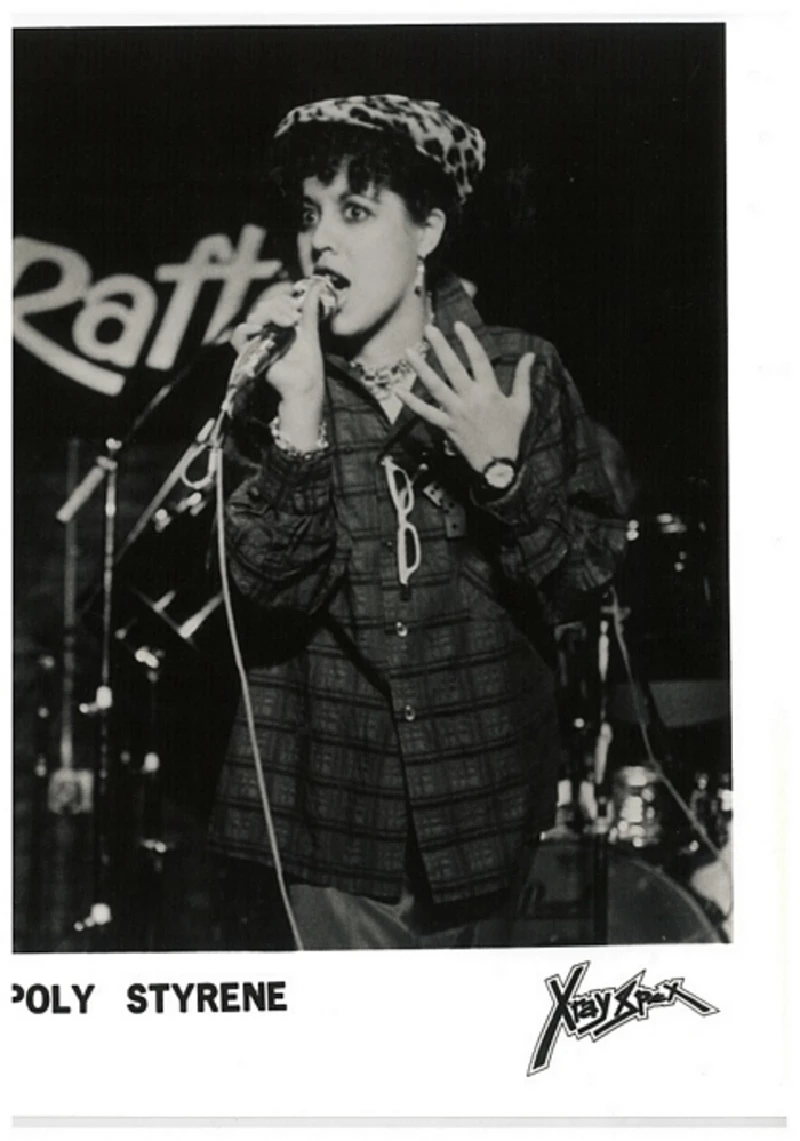 intro
Music writer Zoë Howe talks to Adrian Janes about 'Dayglo: the Poly Styrene Story', which is about the late X-Ray Spex vocalist and songwriter Poly Styrene and which has been written in close collaboration with Poly's daughter Celeste Bell.
Zoë Howe has established herself as a music writer who consistently finds neglected subjects and unusual angles to explore, whether it be the Slits, the Jesus and Mary Chain or Dr Feelgood. She has also written and self-published a witty and knowing novel of the music business in 'Shine On, Marquee Moon'. In 'How's Your Dad?' she focused on the experience of the offspring of pop and rock stars and how this affected their own lives and aspirations. Her latest project is the book 'Dayglo: the Poly Styrene Story', the story of the late X-Ray Spex vocalist and songwriter Poly Styrene who, after a hiatus, returned to music as a solo artist in her later years before her death in 2011. It has been written in close collaboration with Poly's daughter Celeste Bell, one of her subjects for 'How's Your Dad?'. Interviewees for their own book include Vivienne Westwood, Don Letts and Neneh Cherry. Pennyblackmusic spoke to them about their joint work on the book, Poly Styrene's lasting significance and her effect as a role model and trail-blazer for women in music today. We also touched on the documentary, 'I Am A Cliché', which they have been working on with director Paul Sng (maker of the Sleaford Mods film, 'Invisible Britain'). Even amongst an explosion of striking and imaginative characters in the late 1970s, Poly Styrene stood out through her songs' subject matter and an image that itself has proved as arresting and long-lasting as dayglo. It's reason enough to read a book about her, especially this first one. Pennyblackmusic: How did your involvement with the book come about? Zoë Howe: Celeste Bell, Poly's daughter, came to me with the idea and said she would like to work on a book about her mother – it was an honour to be approached. How could I possibly refuse?! I was so touched that Celeste thought of me for this very special project. I had a slight connection with Poly already. I'd worked with her for the X-Ray Spex Roundhouse reunion in 2008 and also, sadly, conducted one of her final interviews when she was promoting her album 'Generation Indigo'. I'd also worked with Celeste when I was writing my 2010 book 'How's Your Dad? Living in the Shadow of a Rock Star Parent', and we'd stayed in touch on and off since then. PB: 'Typical Girls?', your first book, concerned those key 1970's female punks the Slits. Writing now about Poly Styrene, do you feel you've come full circle? What draws you to that period so strongly? ZH: It's interesting, yes – I started with the Slits and, ten years later, we have a book about Poly Styrene! There are no coincidences. It might be my last music book, at least for a while, because, as fulfilling as writing biographies can be, I'm enjoying working on other things at the moment, so it seems poignant to start and, dare I say it, finish with these particular artists. And the way the Poly book charged into my life felt serendipitous, not to mention a privilege, and I jumped in with both feet. I love stories about extraordinary people doing extraordinary things, from any time. That said, I do find the true punk spirit and attitude inspiring and strengthening, and it's something I draw on, in my way, whatever I'm doing and whether it's connected directly to 'punk' or not. It's a design for life, and for me it means independence, creativity, truth, integrity, being real, trying stuff out, taking joy in our own and each other's art, being aware and asking questions. Poly Styrene absolutely deserved a book, and there are so many incredible stories about her, her life and her artistic approach, that needed collecting and presenting in a way befitting her, so that they can be shared and passed on, because they are valuable and motivating in so many ways. We need examples of her spirit and determination more than ever to keep inspiring people. PB: Although Poly is closely identified with the punk era, in later years she also sporadically produced several more records. Do you see continuity over her career, or is there a gulf between the young artist and the mature one? ZH: I see an artist developing, getting older, growing out of one style and into another in a very natural way. The two Polys are very different, and many of her punk fans resented the stylistic change in 'Translucence', but a real artist doesn't pander to anyone else. She stayed true to what she was feeling, moment to moment. So many people – not least record labels and managers - tend to want their favourite artists to stay the same, but that's not the nature of a creative spirit, or indeed a functioning human being. PB: What qualities in Poly's songs and character stand out for you? ZH: Poly had the courage to be playful and colourful within the stark, rigid punk movement, sticking her fingers up at the nihilism, which she hated, and the too-cool-for-school posery. She took the piss out of posers, clichés and the like in her songwriting. She might have come over as childlike, but she held up a mirror to the world around her. She was a truth-teller and a seeker, and I think that comes across throughout her whole career. And she always looked outwards, observing, commenting, but never preaching. Many people did and still do expect female songwriters just to write about their feelings and look inwards all the time - Poly was unusual in that she did the opposite: she sang about the world, consumerism, sexism, the environment, places, genetic engineering, artificiality and used a lot of symbolism in her work. She was shining a light on these issues and inviting us to look closer and question things more. PB: Is the music business more favourable to women now than it was forty years ago? If it is, how much is that down to figures like Poly and the Slits? ZH: I'd love to say 'yes', but this is a complex one and overall there's a long way to go. In some respects, it can feel a little like things are sliding backwards, going by some of the lyrical content of songs in the charts at the moment. But on the upside we are talking about things a lot more, many of the behaviours that were just par for the course are being called out and there are growing networks of women who are consciously looking out for each other in the music industry – whether they are artists or engineers or whatever. And that's what we need to do – be conscious and intentional in our support of each other, and then we can really effect positive change. I recently met two of the founders of the Yorkshire Sound Women Network at a discussion evening organised by Focal Point Gallery in Southend, and this is exactly the kind of attitude they are encouraging in others. It was truly heartening to learn more about this, and to join their expanded network of women, and as I write, there are more and more women's networks starting and growing and galvanising. This is a really interesting time right now, and it does feel like we are in the middle of a shift – shifts can be painful but, boy, are they necessary. There's no doubt that artists such as Poly, the Slits, the Raincoats and Patti Smith to name a few remain absolutely essential when it comes to inspiring change, whether those changes be on a personal level, creatively or in terms of how women are perceived, but we all have work to do and we are getting somewhere. We just have to keep going, keep talking and keep connecting with each other. PB: As well as the book, you are also involved with the 'I Am A Cliché' documentary. What has your role been there? Did one project grow out of the other? ZH: Shortly after Celeste and I started discussing creating the book, I suggested to the director Paul Sng that we could make a Poly documentary, given the incredible visual archive Celeste had for us to work with. Celeste and I did the bulk of the interviews and I collated a script from those testimonies for the film. It's all very exciting. PB: This may be premature, but is an idea for your next book starting to emerge? You have, for example, previously suggested you might write a sequel to 'Shine On, Marquee Moon'. ZH: Thanks for asking - I started the sequel a while back but it has been on the back-burner as I wanted to give my full attention to Poly. I was and remain thrilled and amazed that some people are keen to read a sequel, so I'm looking forward to continuing work on that. There is another book underway too, but that's under wraps right now! I'm also doing more art nowadays. It's a relief to get away from the screen and let that part of my brain loose for a bit. PB: Thank you. 'Dayglo: The Poly Styrene Story' is published by Omnibus Press on March 28th
Band Links:-
https://www.zoehowe.com/
https://www.facebook.com/ZoeHoweBooksEtc/
https://twitter.com/ladyzoehowl
https://www.polystyrenefilm.com/
Play in YouTube:-
Picture Gallery:-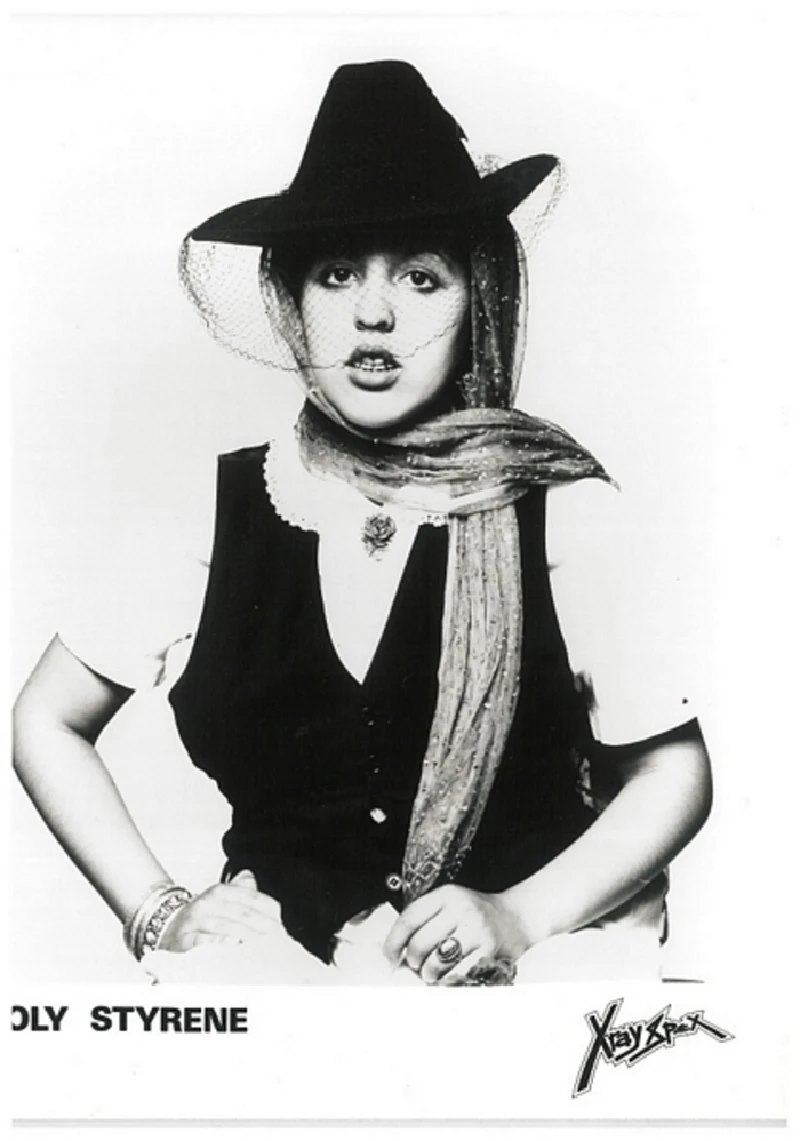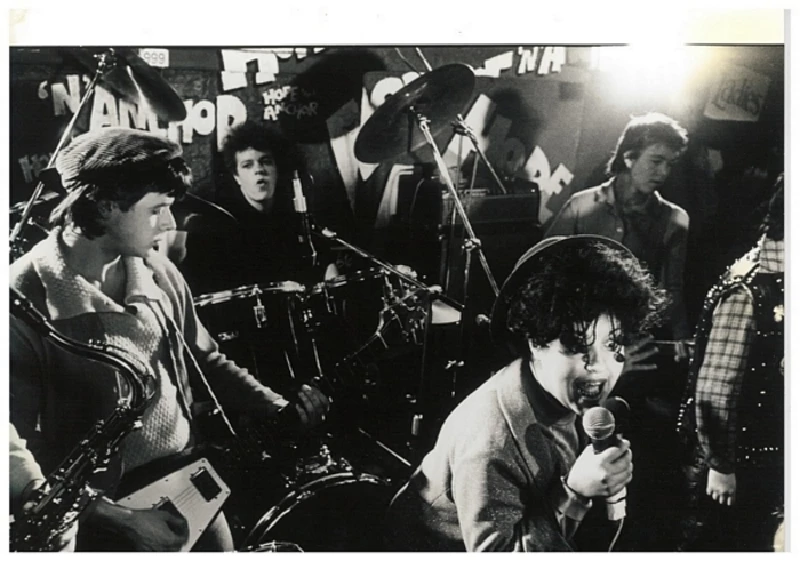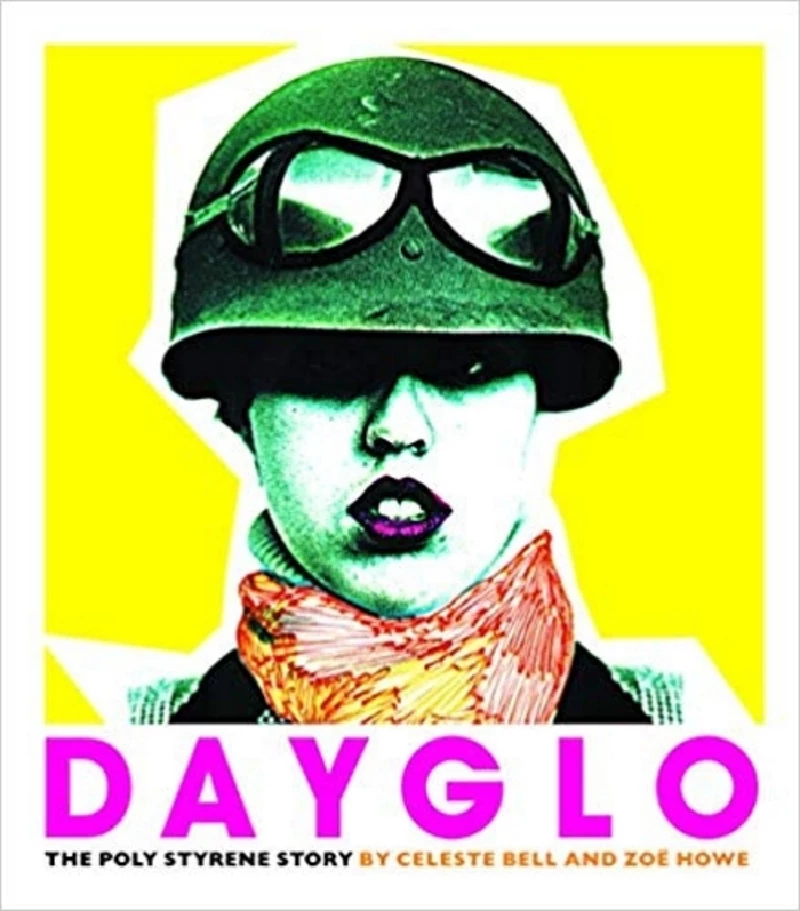 interviews
---
Interview (2016)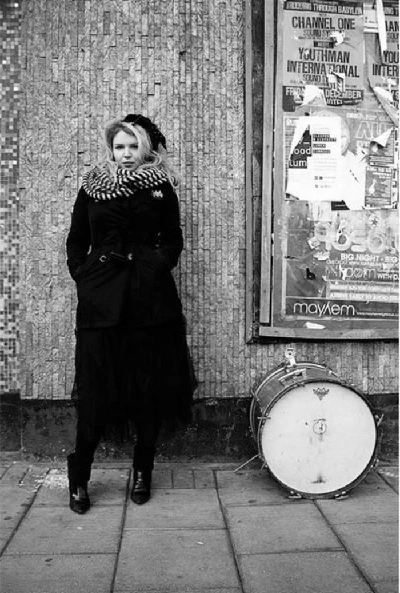 Music writer Zoe Howe talks to Adrian Janes about her first novel, 'Shine On, Marquee Moon', her biographies of the Slits and the Jesus and Mary Chain, and why self-publishing is punk
related articles
---
Celeste Bell: Interview (2019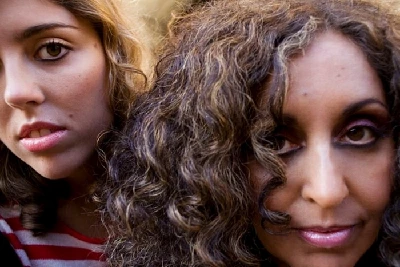 Celeste Bell, the daughter of late X-Ray Spex singer Poly Styrene , talks to Adrian Janes about her mother and 'Dayglo: The Poly Styrene Story', the new music biography which she has written in collaboration with music writer Zoë Howe.
Pennyblackmusic Regular Contributors
---