---
Phonseca
-

Between a Dream
published: 26 / 3 / 2019
---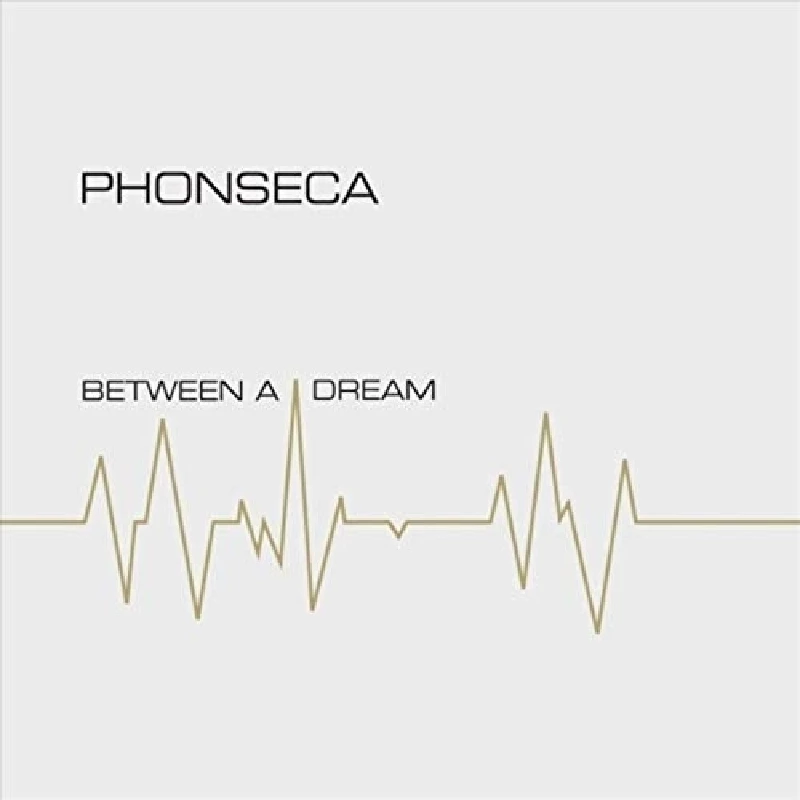 intro
Fabulous 80's-influenced electronica on debut album from Phonesca, the project of Bristol-based synth artist Matthew O'Connor
The start of this year has been slow in offering decent music for me, I'm afraid. So, the appearance of this little gem is very welcome indeed. This is the debut album by Bristol-based artist Matthew O'Connor also known as Phonseca. 'Between a Dream' is his solo project of electronica and is influenced by the 80's and beyond. O'Connor found himself playing synths in various bands around Bristol's eclectic music scene, with styles as diverse as Rock, Britpop, Shoegaze, Psyche and House, before electing eventually to follow a more minimal Ambient/Electronica direction. He trained as a classical pianist which when listened to has a definite influence on Phonseca's sound, and led to him composing library music in which his work has been synchronised on primetime TV like BBC1's 'The One'. His music has also gained airplay on Gideon Coe's 6 Music show who played tracks from his last 'Afterglow' EP , which was a good marker for this debut which sports bigger and sometimes sparser electro beats, intelligent pop sensibilities and minimal ambient textures. This offering actually takes me back to my own adolescence when one of my favourite albums, Orchestral Manoeuvres in the Dark's 'Organisation' came out in 1980. This disc of brilliance reminds me of that album in many ways. Whether he meant it to be this way or just happened upon it this album is loaded with simplistic Kraftwerk melodies and OMD's mesmeric chorus lines and sparse synth signatures. In theory I really shouldn't like this at all because I don't normally like instrumentals or even cover versions for that matter, but there is something that O'Connor has done that has got me hooked on it. The album opens with 'What Would You Do?', a track that was inspired by the poem 'Afterglow' by Helen Lowrie Marshall. While some say the lead track is the euphoric 'Maybe Tomorrow' which features former Automatic member Robin Hawkins' distinctive New Order style base, for me it's the just short of four minutes of simple magic that is 'I See Stars'. Three tracks on here feature the stunning vocals of Kristina Sheppard, 'Wait For Me', 'Frozen Music' and a fabulous cover of New Order's classic 'Bizarre Love Triangle'. In contrast 'Don't Stay In' is a lofty instrumental which has elements of everything from early OMD to Kraftwerk to New Order to Japan and Sakamoto. If you like any of the bands I've compared this to, then this will appeal to you. I'm lucky enough to have the real CD copy here and it's all wrapped up in a gatefold sleeve in white with heart monitor style peaks on the front. Inside the colour is reversed with the lyrics to 'Wait for Me' inscribed with the usual credits. People say that a good album or piece of music is one that you will remember for a long time. This is one of the contenders already for that end of year top ten. Marvellous!
Track Listing:-
1
What Would You Do
2
Don't Stay In
3
Frozen Music
4
Your Favourite Film
5
Bizarre Love Triangle
6
I See Stars
7
Wait for Me
8
Maybe Tomorrow
9
I See Stars (Scanner Remix)
Band Links:-
https://www.facebook.com/pg/mocphonseca
https://twitter.com/mocphonseca
interviews
---
Interview (2019)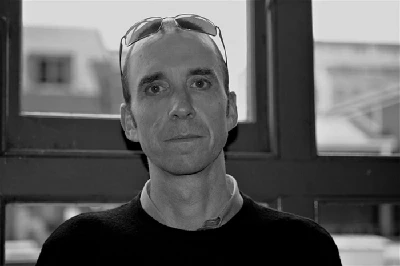 With his debut album 'Between a Dream' out under his new name of Phonseca, Matthew O'Connor talks to Dave Goodwin about it and his musical background.
Pennyblackmusic Regular Contributors
---