---
published: 22 / 2 / 2019
---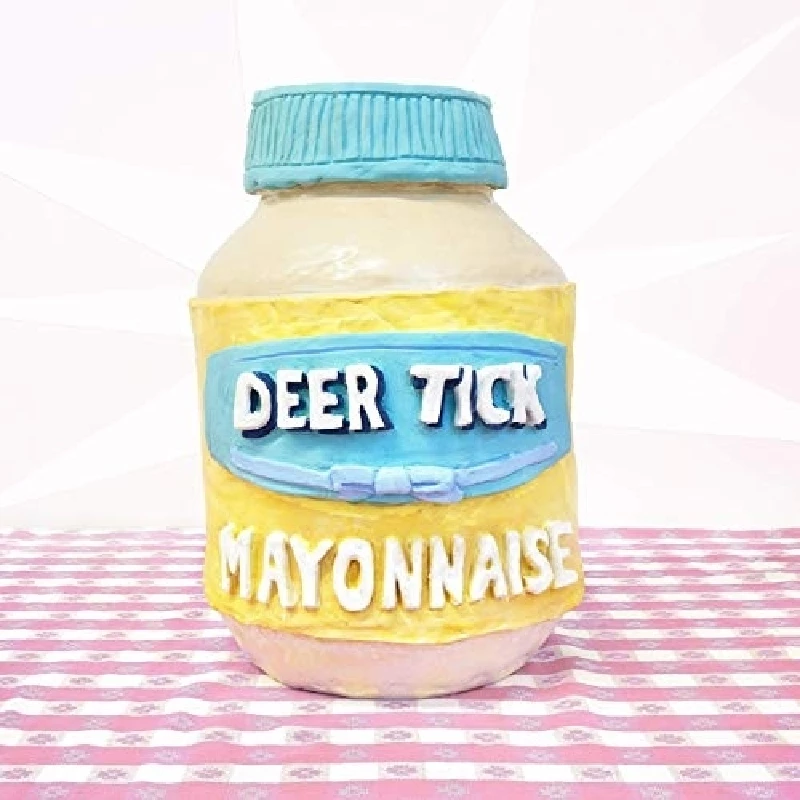 intro
Appealing mix of alternative tracks from previous albums, new songs and covers from Providence, Rhode Island-based alternative rock group Deer Tick
Deer Tick's new compilation album 'Mayonnaise' features alternative versions of songs that appeared on two 2017 self-titled albums by the band, 'Deer Tick Volumes 1 and 2'. The quartet also recorded three brand new songs here, along with a handful of covers. With a mix of rock, folk, blues and country influences, Deer Tick hail from Providence, Rhode Island. The opener 'Spirals' starts out dissonantly rocking, with lyrics about the imagination and being "somewhere inside your head." "Looking ahead," the song tells, "the road appears to be without an end." There is also some stinging, yet still dissonant electric guitar. 'Limp Right Back (Alternative Version)' is lovely with a well-played acoustic guitar. "I'll blow away your tears and suffer for your pleasure." A softly played saxophone joins in, with a lyric reflecting on sickness and health. "I can't count the ways that we've become untethered." Deer Tick do a great job here with a cover of George Harrison's 'Run of the Mill', from his classic, epic album 'All Things Must Pass', which is- very well executed. "It's you who decides which way you'll turn/No one around you will carry the pain for you." An album hallmark here is 'Strange, Awful Feeling'. "I lost you while staring at a wall," is the lyric, "The change was inevitable." 'Hey! Yeah!' includes a stinging, reverberating electric guitar part. "Can you take me to a higher plane?/I can't think of nothing that ever seems to keep you down." The song is upbeat and spirited. "You're the only piece of mind that I think I ever found." Another well played cover here is a version of the Velvet Underground classic 'Pale Blue Eyes'. "I thought of you as my mountain top… Well down for you is up." 'Memphis Chair' is a soft instrumental, complete with a fine saxophone interlude. An easy melody and earnest vocal is 'Too Sensitive for This World'. "The world is such a callous place/It's a wonder anyone survives." The closer 'Cocktail' features a fine pedal steel guitar part with a nice finish: "The only way up my friend is falling down." 'Mayonnaise' is an eclectic compilation and of particular interest for the Deer Tick fan.
Track Listing:-
1
Bluesboy
2
Limp Right Back (Alternate Version)
3
White City
4
Old Lady
5
Run of the Mill
6
Strange, Awful Feeling
7
End of the World (Alternate Version)
8
Hey! Yeah!
9
Pale Blue Eyes
10
Memphis Chair
11
Too Sensitive for This World
12
Doomed From the Start (Alternate Version)
13
Cocktail
Label Links:-
https://www.youtube.com/user/partisanrecords
https://instagram.com/partisanrecords/
https://twitter.com/partisanrecords
http://www.partisanrecords.com/
https://www.facebook.com/partisanrecords
Pennyblackmusic Regular Contributors
---