---
published: 24 / 12 / 2018
---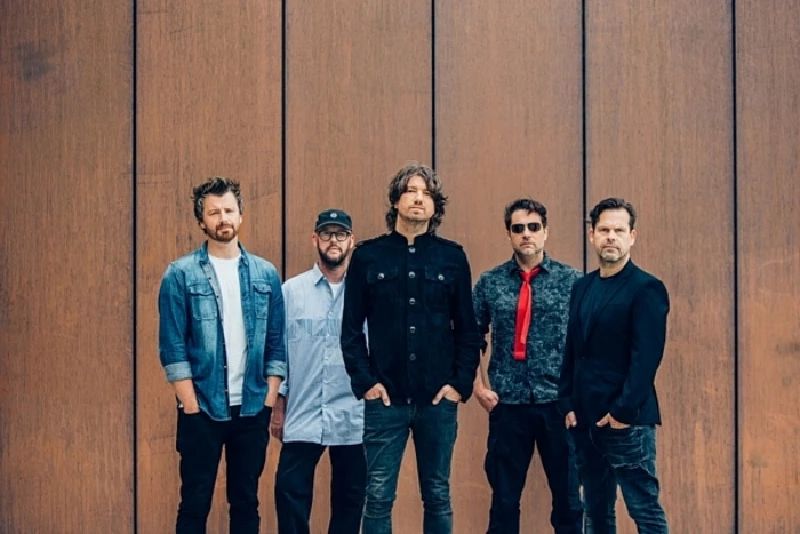 intro
Ahead of two Christmas shows in early December, Embrace bassist Steve Firth chats to Richard Lewis about the band's forthcoming 2019 tour to celebrate the 21st Anniversary of the group's debut LP 'The Good Will Out'.
Following the success of their sixth album 'Love is a Basic Need' released in March, Leeds indie rock doyens Embrace are set to celebrate the release of their 1998 debut LP 'The Good Will Out' with a Spring 2019 UK tour. Almost unique in that the band's line-up is unchanged since their first appearance on record in 1997, the ten dates will see the Platinum seller played in full. With 'Love is a Basic Need' cracking the Top 5, making a clean sweep of Top Ten albums, since its appearance the quintet have spent their time on the road. "The gigs have been great. We've done a good run of festivals, eight or ten that have gone done really well," bassist Steve Firth explains. "I think we might have picked up some new fans on the way hopefully, because we've had a good reaction wherever we went." The dates to celebrate 'The Good Will Out' reaching adulthood next year have sold at speed, with four months to until the first show. "Five have sold out and the rest are three quarters of the way there which is really good this far in advance," Steve states. "Leeds and Manchester went within a couple of days. It's like it was back in the day really. That how we used to sell when we were 'NME' darlings, so it's quite exciting. We've never played the Albert Hall in Manchester before. People says it's fantastic. We've never played The Roundhouse in London either. You want to do as many of those places as you can really.". 'The Good Will Out' is an album famous for its lush arrangements for strings and brass on many of the tracks, 'All You Good, Good People', possibly the best-known cut from the set was tracked at Abbey Road, a setting large enough to host a full orchestra. Given how high the costs of mounting a tour with a similar number of players would be, would a scaled-down version with a small string section be possible? "I don't know. It's so expensive," Steve explains. "We might do it for the local gigs. If you put on a tour bus and pay people Musician's Union rates, suddenly you're going on tour and you're not making a penny and we need the money!" he laughs. "We've only just started rehearsing it in the last week or so because we're going to do a couple of Christmas gigs. We're going to be sticking a few songs in those shows to sort of get used to playing them again," the bassist explains. "Some of them we haven't played for fifteen years. It's early days really. We might have to knock down the keys a couple on certain songs. If a song doesn't sound good and we need to get string players in we might just get three or four guys in. We've done about two or three days in the studio just messing around with them to see what they sound like." With the clutch of albums Embrace have released in years since their debut, an opportunity to reflect on their first album wasn't really something the band had taken until recently. "Personally, I haven't listened to that album for about fifteen years, so it's quite nice going back to it and listen to it sort of objectively for the first time, almost objectively!" Steve says. "I was pleasantly surprised. You've heard it a thousand times before you've even released it. Then you go out on tour and you play it. Sometimes you hate songs and go off it for years and then fall in love with it again. It's really strange." While almost half of the album (the title track, the aforementioned 'All You Good People', the anthemic likes of 'Come Back to What You Know' and 'My Weakness is None of Your Business' and the rabble rousing 'One Big Family') have remained setlist staples, several tracks have understandably slipped from live sets. "I was impressed with 'Now You're Nobody'. I don't know where that came from," Steve says of deep cuts from the disc. "That came together in the studio. It's really gentle. Normally we do big choruses and with string and horns and that is such a wonderful, understated tune. I really love that." Similarly, 'The Last Gas' which sees the band go for a gloves-off style indie rock banger is another underplayed gem. "I think we did that at a Secret Gig a few years ago, but we haven't done that for ten or fifteen years. It's a racket!" Steve states approvingly. "It's got the kitchen sink thrown at it. It's just everything on it. It's surprising. It's been fun listening again to be honest. I hope we do this with other albums. It makes you listen to it again with fresh ears." The band's social media has been tapped up for suggestions on the show's format, on whether the setlist should match the album's running order or if the tracklisting should be scattered throughout the gig. Alongside the LP in its entirety, other overlooked songs are likely to surface live as well. "Some of the B-sides are big fan favourites, We'll definitely stick two or three of those in," Steve adds. "I don't know which ones. we haven't discussed it yet but there will be some. we'll try and mix it up a bit.". Alongside the albums, Embrace almost had a parallel career as a singles band, releasing a score of non-album tracks on EPs, later collected along with other B-sides on 2005 compilation 'Dry Kids'. "I used to love that," Steve reminisces. "It was a little snapshot of the band and it was like a mini album you could spend a lot of time and put different songs on and show different sides to the band. It was a shame when they banned them from the charts (the BPI ruled that any singles longer than twenty minutes wouldn't be chart eligible). Nowadays you don't even do B-sides unless you put out a physical release.". While the upcoming tour will see the band revisit their past, Embrace's setlists have always drawn from each of their six albums without having to just focus on early days material. "A lot of bands know that what people want to hear, so they'll just do the first two albums," Steve states. "Maybe stick a new one in so the fans can go for a piss! Luckily our fans still want to hear new stuff actually. It's unusual.2 With the tour on the horizon, the inevitable question arises. Will the album be reissued? "We're going to do a live version, because we've never done a live album, so we're going to record The Roundhouse show. We've done that on PledgeMusic to fund that," Steve replies. "The problem with our back catalogue is basically, if the record label do it, it'll just go to fund the black hole of our debt. We've left all the record companies with massive debts. There's no incentive for us to spend a lot of time and effort on it because we won't see a single penny of it and it'll just go to pay off Virgin and Independiente and all the other record labels we've been on! I'm a massive vinyl fan and I'd love to see all our back catalogue reissued, nicely packaged on coloured vinyl. I'd love to do that. Unfortunately, it'd just be a vanity project really," Steve sighs. "There'd be no money in it for us." "When we got dropped by Hut (part of Virgin/EMI records) there was talk of it being a million, two million quid, that sort of crazy money," Steve recalls of the hit the music industry took during the Napster era of 2001-02. 'Everything goes to recoup that and once you get into credit you start to see some money, but we're never going to do that. We'd love a reissue because it'd give us something to sell. I go and see a lot of punk bands and that's how they make money nowadays. It's always been T-shirts. Now they make money on vinyl," During the now vanished world of the music industry's late nineties era of profligate spending, budgets were something record companies really didn't sweat over. "That's why we were in the debt that we were," Steve explains. "We were on Hut. They had Placebo, Gomez, The Verve, Smashing Pumpkins all selling shitloads of records. They were part of Virgin who had the Spice Girls. They were throwing £100,000 at videos. It was absolutely crazy. Nowadays you make them for a thousand or two thousand maximum. There were film crews, portacabins, catering, assistant to the assistant to the assistant just to make a video! It was crazy," he marvels. "That's what they did, they blew the money before they got it, so you were always in debt." "Back in the day there were huge advances where you could all give up your day jobs and spend all your time in the studio. Nowadays you'd have to keep your day job on or be on the dole and go in a cheap studio just to record drums, get in and out of there quickly. Which is a good thing in a way, but we used to go into Olympic in London and they'd say, 'This is the room where Pink Floyd recorded and Led Zeppelin.' It was exciting. You get a buzz off that. I think the Cure were in once and Cat Stevens was in another room. All these people walking round, it was fantastic and inspirational. That's all gone now. Our old record label Independiente is flats. Hut is all housing. It's all been sold off." On the subject of vinyl, the gigantic musical opus (back catalogue is underselling the size of it) of Salfordian iconoclasts The Fall has recently been on the bassist's mind. "Since Mark E. Smith died I made the mistake of buying a few Fall vinyls and now I've bought twenty-five albums this year," he notes. "I'm now at the stage where they're sixty to two hundred quid for the last eight or ten. I'm looking for cheap versions now! I saw Brix and The Extricated at Manchester Ritz then bought her book along with Mark E. Smith's book. That was brilliant. I read it three times. Then I read all the other band members' books and 'The Fallen', about chasing all sixty-four members of the band by ('Guardian' journalist) Dave Simpson. I got a bit obsessed with them, I do that with music." A fan of prolific US underground doyens Oh Sees headed up by one-man record industry John Dwyer, Steve recently rediscovered way ahead of their time 1980s apocalyptic doom merchants Killing Joke. Now reunited with their original line up, the 'Joke include bassist Youth, now best known as a hugely revered producer (The Charlatans, Black Grape, the Jesus and Mary Chain), who helmed two Embrace albums amongst dozens of others. "We'd love to work with him again. He's such a creative, inspirational person," Steve enthuses. "While he's talking to you he'd be drawing pictures or painting. He's always doing stuff. Richard (McNamara, guitarist/songwriter/producer) said with this next album it might be an idea to get Youth back in again if he could do it cheap. It's a lot producing, being sat at the desk all day then having to get up and play guitar. He's enjoyed being producer, but I think he'd rather be worrying about guitar parts and sounds. He's loves it, but it might be time for a change.". On the subject of future releases, with tour rehearsals currently underway, the outfit are preparing the ground for LP number eight. "We've started work on the next one. We've done about five demos. It's still very early days, but we will have another album out. Whether it's next year or the year after, there will definitely be another album. We're never very quick!" Steve chuckles of the gap between Embrace albums. "We can write songs quite easily then fall out with them. It all gets binned and we start again. Iit's hard to say. But we're definitely gonna do another album, we haven't finished yet." Embrace play the Mill, Birmingham on Saturday 8 December and the Engine Rooms, Southampton, Sunday 9 December
Band Links:-
http://www.embrace.co.uk/
https://en-gb.facebook.com/embracemusic/
https://twitter.com/embrace
Picture Gallery:-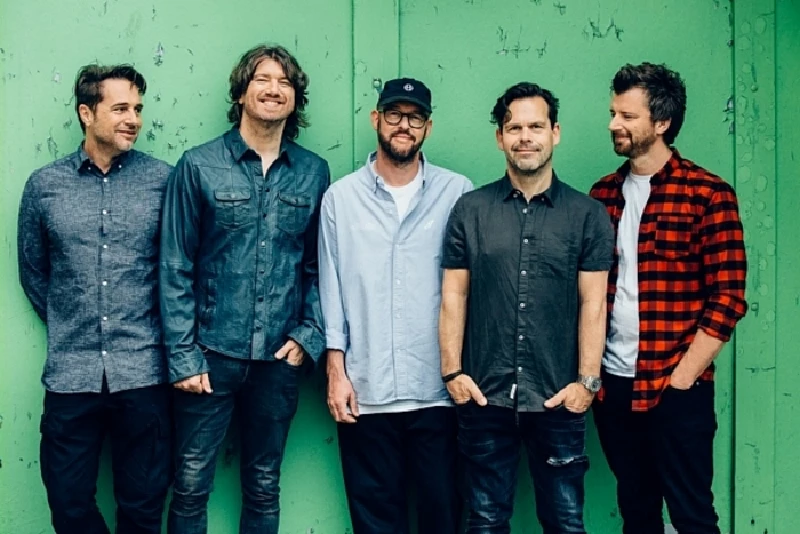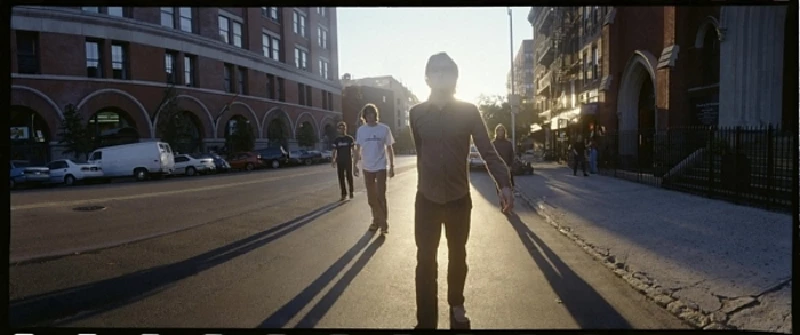 interviews
---
Interview (2018)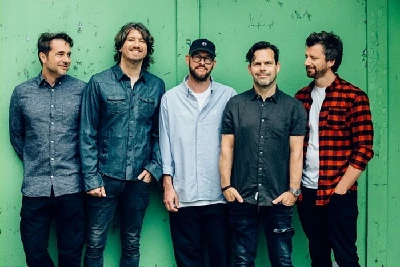 With their seventh album 'Love Is A Basic Need' just released and a UK tour due to start in late March, Embrace bassist Steve Firth chats to Richard Lewis about the recording of the new album, live dates and future plans for the quintet.
Pennyblackmusic Regular Contributors
---