---
published: 29 / 6 / 2018
---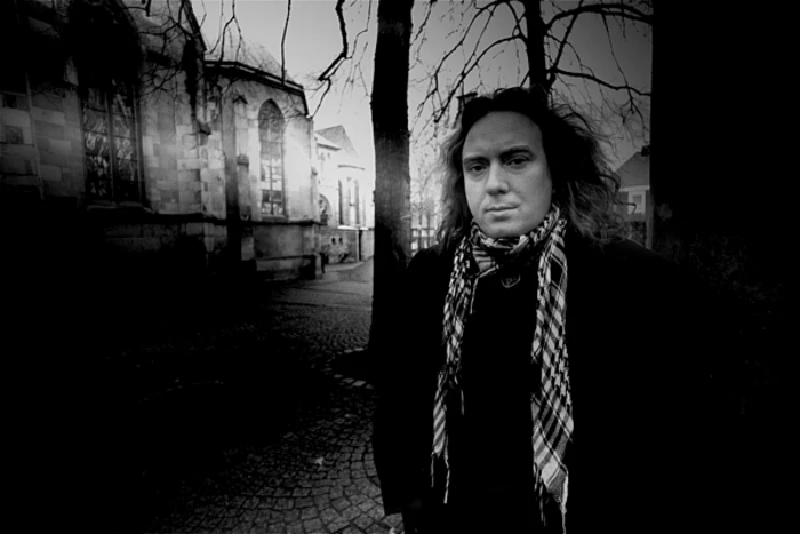 intro
Tangerine Dream leader and electronic composer Thorsten Quaeschning has released the soundtrack to forthcoming thriller film 'Cargo'. He speaks about it and why Tangerine Dream decided to continue recording music after the death of its founder Edgar Froese in 2015.
A man wakes up alone inside a cargo container with a mobile phone beside him. The phone rings, and he is given 24 hours by his kidnappers to raise ten million dollars in ransom or die… This premise is the plot line for 'Cargo', a new thriller film written and directed by James Dylan, and for which German composer Thorsten Quaeschning has scored the soundtrack, which has just been released by Invisible Hands Music. Thorsten Quaeschning is best known for his work in the seminal electronic group Tangerine Dream, which was founded by Edgar Froese in 1970. Quaeschning (keyboards, guitar, drums, vocals) joined Tangerine Dream in 2005, and, after Froese's sudden death from a pulmonary embolism in 2015, took over as it leader, carrying on the group with its other remaining members Ulrich Schnauss (keyboards) and Hoshiko Yamane (violin, viola). Tangerine Dream released its first new studio album of material 'Quantum Gate' since Froese's death last year, which builds on sketches of music written by Froese before his passing. While it has been released under the moniker of Thorsten Quaeschning's Picture Palace Music, the 'Cargo' soundtrack has all the hallmarks of Tangerine Dream's classic scores for films such as 'Sorcerer', 'Near Dark' and 'Firestarter' in its occasional eerieness and brooding, pulsing sound. Pennyblackmusic spoke to Thorsten Quaeschning about 'Cargo' and the modern Tangerine Dream. PB: The film 'Cargo' is not out until August. Why have you decided to release the soundtrack for it now before cinema audiences have had the chance to see the film? Do you want it to stand also beyond a film soundtrack as a piece of music in its own right? TQ: It´s relatively common to release the soundtrack some weeks before the movie hits the cinemas. In this case it was also part of my release plans for 2018, 2019, 2020 to release this album in the first half of 2018 to avoid clashes with other releases I´m involved with. The running order and the mixes differ from the versions used inside the movie, for different reasons, to work better in the "music-only" releases. PB: The film is set almost entirely in the cargo container in which its protagonist wakes up after being kidnapped. With such a confined set, the music for this film, perhaps more than most other films, was inevitably going to be an integral part of the story. Was that the main appeal to you of becoming involved in this project? TQ: I really liked the fact that the movies environment feels a little bit like a crossover between a Hollywood-movie, especially the outstanding lightning work, and an intimate theatre play. These parameters lift the function and the mission of the score to another level. Reacting on subtle facial expressions instead of waiting for the big LA-sunset slow-motion shot to celebrate a C Major chord like there is no tomorrow didn´t made it easier but more fascinating. There are different but subtle motifs for all roles involved. Sometimes melodies, sometimes sounds. It was also a great opportunity to make a "first-to last-minute-soundtrack" close like a symphony. PB: As the film takes place in one location, did you find that it limited you in what you could do as a composer or was that instead a benefit? TQ: The main idea of a score per se, in my opinion, is to serve the movie, the story, the unsaid and unseen. PB: At the start of composing this soundtrack, you apparently drove to an abandoned industrial estate, and made various field recordings before being chased away by the security guards. What did those field recordings consist of? How many of them made the final soundtrack? TQ: At the beginning of composing a score or an album I always like to create some signature sounds, made exclusively for one project. In that case I made a lot of modular-system drones and distorted sounds and had the idea to include cargo/container sounds as percussion instruments. For 'Cargo' I drove to a secluded industrial estate with my laptop, soundcard, some microphones, two field recorders and a lot of things to strike on metal like drumsticks, mallets, shoes, wood, glockenspiel-beater etc We had a lot of snow at the time – March 2017 – so it was a very good dry sound because sound doesn't carry in snow. So, I played several nights to pre-recorded sequencer lines und click-guide tracks on my headphones, and created loops, samples and on two tracks entirely drum accompaniment. One quest was to find an empty container because full containers don't resonate. Sometimes some chains and unfixed locks were ringing and gave the sounds an extra special flavour. The other quest was to leave quickly when the security guards came because of the noises. I actually imagined that the fear of the other was on both sides. "The guy dressed in black banging loud on our container at night is back again." There are a lot of these sessions used in the movie and the soundtrack. Sometimes very prominent and up front, sometimes just to add to the atmosphere and mixed deep in the background. Combined with some 707-808-909 rhythms, it created a great and unique sound. PB: The bulk of the soundtrack consists of you playing solo on synths, piano, drums and electric guitars, but for the last eighteen minutes of the film you also involve a strings section which includes your Tangerine Dream band mate Hoshiko Yamane. Why did you choose to do that? TQ: I felt that the last eighteen minutes were picturing a slight change into a temperament that was roaming towards regret and catharsis, and I wanted to present that more radically in the music. As contrast to the metallic container sounds combined with analogue and sometimes also digital synthesizer, an organic, human, resin-on-strings sound worked very well. I love working with string quartets and fortunately know a lot of good string players in Berlin so I recorded the stings in my studio. I really like working with Hoshiko live and in the studio, so she is always on my list of people to call. The same applies for Julia Hecht who contributed cello to 'Cargo' and Anne Uerlichs on viola. Usually I also have a second violin player to complete the quartet, but she was sadly not in Berlin at the date of the recordings so Hoshiko did both parts. PB: You and the last line-up of Tangerine Dream, with Hoshiko and Ulrich Schnauss, made what must have been a very difficult decision to continue working together in an effort to fulfill Edgar Froese's vision for the group after his death in 2015. What do you see that vision being? Was he able to lay out plans? Edgar's wife Bianca is also involved. What is her role? Are there other sketches that you can work with on future albums or will Tangerine Dream work in another direction? TQ: It was not our or my decision to continue Tangerine Dream after Edgar's sad passing in 2015. He made plans for everything and also for this scenario together with his wife Bianca. I joined the Tangerine Dream "world/microcosm" backstage in 2003 and onstage and as composer in 2005 when I was 26 years old. Edgar was very close to the prototype of a "boss" so, to be honest, to continue is also like a duty to him. Tangerine Dream was very much the centre of my life for all these years, including living at Edgar's house for several years, and working side-by-side with him, preparing concerts and composing music. Edgar decided to skip percussion, saxophone and conventional rock guitars in summer 2014 after our 'Phaedra Farewell Tour' to return to more sequencer-driven music plus electric violin. The idea was kind of a updated version of the music Tangerine Dream pioneered in the Seventies and Eighties; not copying it but recreating that style with present technology. We also did a tour in Australia in November 2014 with the line-up of Hoshiko, Edgar, Ulrich Schnuass and I. We had started composing music for that new phase in summer 2014. There is still a lot of material in different levels of completion. Some as sketches on paper, some as Midi, which means that it was already played into Cubase but not necessarily with the sound that would have used in the final mix, some as audio files including production treatments, and some as stacked audio files which was one of Edgar's special production methods. We had also long discussions about the future way forward for Tangerine Dream, so the path is very clear. Bianca is like a band member involved in naming tracks and albums, managing Tangerine Dream, take care of Edgar's biography including readings, and founding a Tangerine Dream museum. We actually meet and speak a lot to "get everything into the same phase." PB: Tangerine Dream's first new studio album 'Quantum Gate' since Edgar's passing was a by all accounts brilliant merging of the old and new and was built around a series of musical sketches that he had been working on. TQ: 'Quantum Gate" and our next album 'Quantum Key' consist, except of one title, of music that includes Edgar's sketches and arrangements. Sometimes we composed our parts horizontally which means that we added an introduction, a new middle section or a new closing section to his piece of music; or vertically which means playing our music over his music, adding melodies, pads, arpeggios, etc. PB: You are going to be releasing 'Sessions 1' on July 13th, which consists of two live recordings made by Tangerine Dream recently in Budapest and Hong Kong. They are being billed as "improvisations", but you personally don't believe in that term, preferring the phrase "real-time composing". What do you see as the main difference? TQ: We use the term "Session" for the music that is played at the end of concerts. "Real time composing" is, for me, much closer to the thing I´m doing during those sessions than "improvising." It contains fixed scales and "rules" that are codified within Tangerine Dream over the last 50 years combined with chord progressions that clearly follows classical music rules like composing it "on-the-fly". Melodies follow chord structures and affecting, on the other hand, the following chord changes. There are some very free, sometimes abstract moments, but there are also possibilities to let a composition emerge absolutely unique and abstract using procedures in so-called "new music". We do use fixed parameters: the key, the bpm, together with the "Tangerine Dream style". Improvisation in the vein of Anton Bruckner or Carl Philipp Bach's 'Fantasia' instead of "intuitive music" is closer to what we are doing. On a philosophical view which could eventuate into a practical rule, also real "improvised" music turns into compositions when it is written down or recorded and played afterwards. On the other hand things we learned in our instrument lessons and our experience playing concerts, at home and in the studio will affect the "free-form" via muscle-memory. When it´s called "improvisation" I, maybe, know what is meant – but "real-time-composing" makes definitely more sense, at least, for what I´m doing. PB: Tangerine Dream's live sets in the 1970s almost entirely consisted of real-time composing before becoming more regimented in their later years. Most of your present day sets combine studio material with half an hour segments of real-time composing. Do you do these half an hour sets both to acknowledge the band's past or is that more simply to keep things fresh for yourself? How many other 'Sessions' are liable to be released? TQ: The 'Sessions'are also part of Edgar's vision for the 'Quantum Years'. In Australia, together with Edgar, both 'Sorcerer' concerts ended with a session, too. The formula of main set vs session is not fixed. For example, we included some 'Sessions' between regular tracks at the second of two shows we did at the Union Chapel in London and this worked quite well. Playing a 'Session' at concerts has many benefits, keeps it fresh, reflects our moods, creates bridges from one regular track to another, and reflects the environment. To date we have recorded every concert (except two because of technical issues) and about 20 studio 'Sessions' which makes something like 35 unreleased sessions. Surely not every 'Session' will see the light of day but there are some good 'Sessions' and moments so some of them will be released in the future. The next 'Sessions' to be released after 'Session 1' will be our 'Oirschot/The Netherlands' Sessions. PB: What immediate plans do you have for Tangerine Dream's future? What about with Picture Palace Music and in your solo career? TQ: We will play more concerts with Tangerine Dream in May – Duisburg and St Petersburg – in August, Dekmantel festival in Amsterdam, Flow Festival Helsinki, a show in Hungary and some as yet unannounced concerts. Then we will working on our next album. I´m also working on a new album, electronica combined with a string quartet which could be finalized in summer 2018. I have planned some special recording and studio sessions with other artists. Lots to do and lots to look forward to! PB: Thank you.
Band Links:-
http://www.tangerinedream.org/
https://en-gb.facebook.com/TANGERINEDREAM.OFFICIAL/
https://twitter.com/qtangerinedream?
http://www.thorstenquaeschning.com/
https://www.facebook.com/thorsten.quaeschning
https://twitter.com/picturepalaceq
Play in YouTube:-
Picture Gallery:-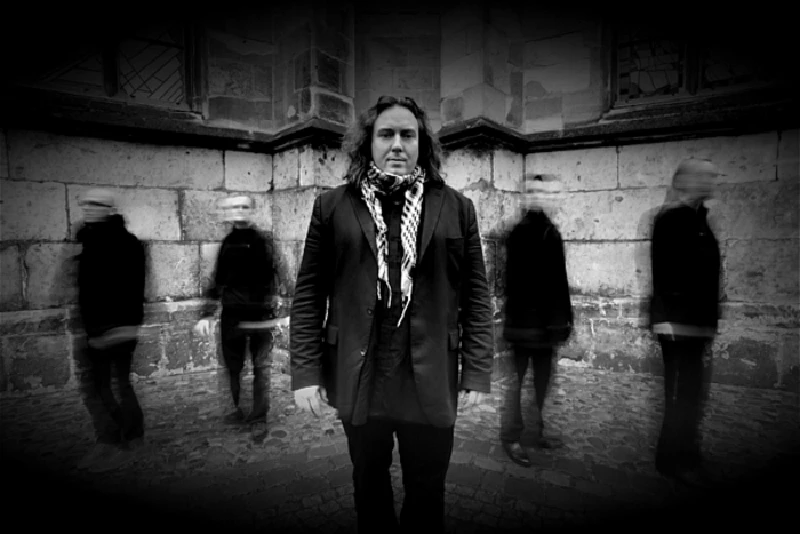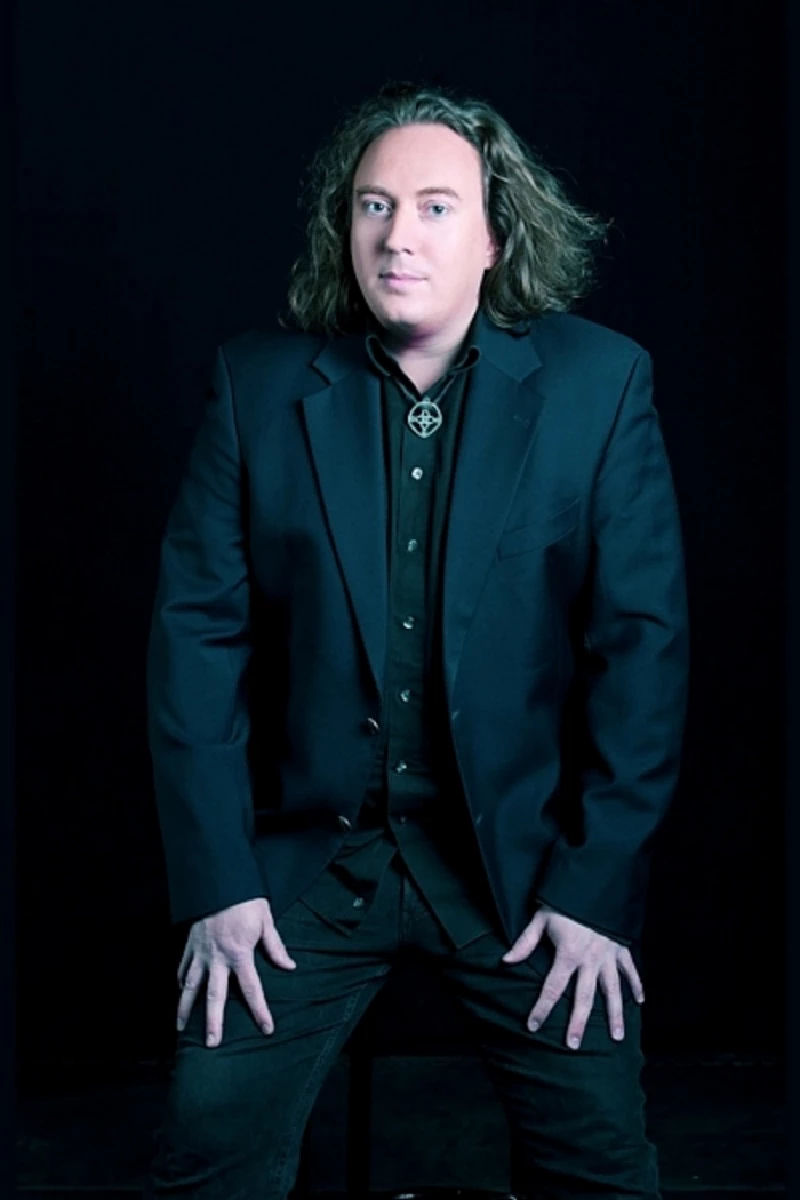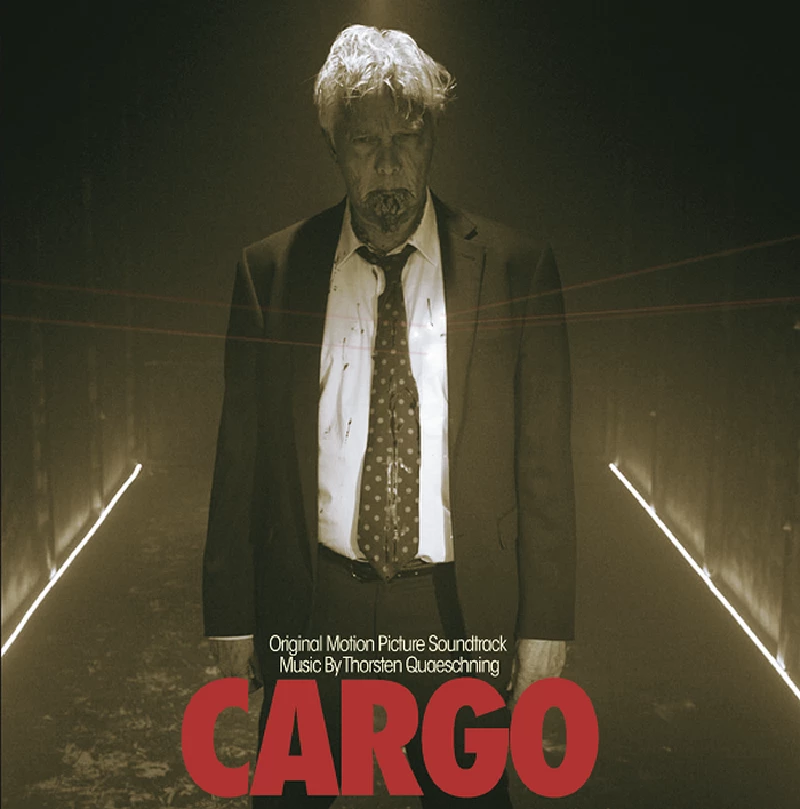 Pennyblackmusic Regular Contributors
---