---
published: 9 / 2 / 2018
---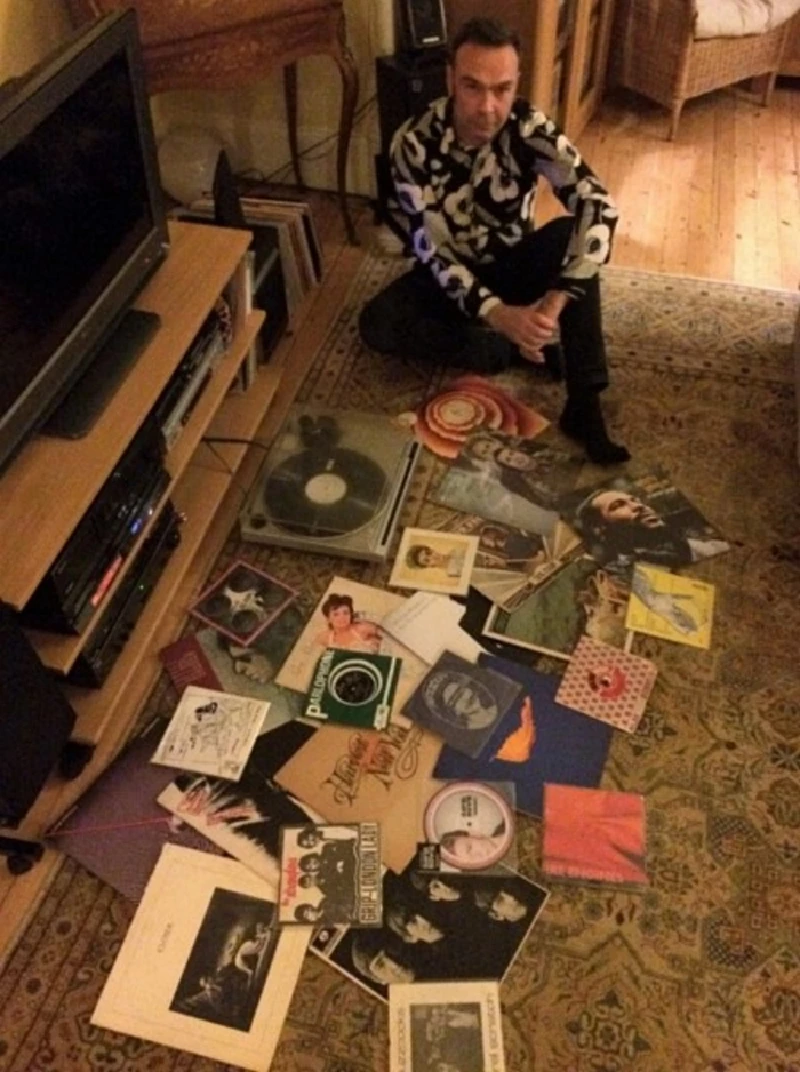 intro
Dave Goodwin in his regular column 'Vinyl Stories' speaks to multi-musical man, Stereogram Records owner and Cathode Ray frontman Jeremy Thoms about his vinyl records.
Jeremy Thoms currently lives in Edinburgh with his wife and two sons and, since his late teens, has been lucky enough to follow a career in music. He has had a life juggling DJing, song-writing, production, performing in bands, promoting and, recently, running a record label. Jeremy started out as a drummer, playing in such late 70's new wave/rock influenced Aberdeen bands as Risque and Splitting Headache before graduating to lead singer with The Presidents Men at the turn of the 80s. He moving to Edinburgh in 1982, where he formed the New York inspired the Strawberry Tarts. Around this time he became involved with the Aberdeen-based punk poet Sid Ozalio, providing musical backing for his surreal poetry and also he began his parallel career as a DJ, starting my own Edinburgh club night called The Harmoniclub. and running other successful club nights including the Snake Pit ('85 – '87) and the 70's retro Spacehopper ('92 – 93). Not satisfied with this he also became interested in gig promoting in 1983 hosting The Slider at The Nite Club above the Edinburgh Playhouse and also Upstairs at The Waterloo. The Strawberry Tarts disbanded in 1985, and he toured the UK twice with the Revillos before a stint as guitarist in the Pretenders/Blondie-influenced A Girl Called Johnny where he then went on to form the electro/dance influenced Paparazzi in 1987. Jeremy also toured playing guitar in the Acid Jazz combo Sour Grapes Bunch and indie stalwarts Jesse Garon & The Desperadoes, formed the 60's influenced Naturals in early 1990 and material generated from this era finally saw the light of day as the Fabulous Artisans on an album called '...From Red to Blue' which came out on Bendi Records in 2008. Moving on once again he formed New Leaf, releasing three albums: 'On Safari' (1995), 'Stereophonic' (1997) and 'Panorama' (1999) but it was around this period that he also started to get involved with composing film and TV music, providing, amongst others, soundtracks to 'Terry Pratchett's Jungle Quest' and 'Tribal Visions'. Following the split of New Leaf, he formed Skyline with ex-New Leaf guitarist Andy Walker and started DJing for the Edinburgh based agency Freak Music, with whom he continues to have a working relationship. More recently Jeremy spawned the Cathode Ray and it was this band's debut album that was the catalyst to launching his own label Stereogram Recordings in 2011. Since then it has gone from strength to strength signing amongst others James King & The Lonewolves, Band of Holy Joy and Belle & Sebastian associate Roy Moller. He has been promoting again, with successful shows under the Stereogram banner in Edinburgh and Glasgow featuring James King & The Lonewolves, the Band Of Holy Joy and the Monochrome Set amongst them and his DJing career also continues to flourish doing a lot of work for DJ/producer Paul Croan of Edinburgh based Alextronic Records. Very recently he has made a long overdue return to radio via a weekly show on the London based Boogaloo Radio. Starting in January 2018, it will be co-hosted with Innes Reekie, and the plan is to showcase Stereogram acts alongside an eclectic mix of music which we hope will reflect our own diverse tastes. Jeremy spoke to us about how vinyl has shaped and developed his musical career. "Vinyl has figured in my life in some shape or form since I can ever remember. Growing up in a household with two sisters almost eight and ten years older than me, I was exposed to music from a very young age. Probably the first record to have a major impression on me was 'With The Beatles'. I must have heard it for the first time when I was three or four years old and the effect it had on me was to be more far reaching than my family could ever have anticipated. From the opening blast of 'It Won't Be Long' to the final chord of 'Money' I was captivated. From then on, to quote my parents, I was "obsessed with pop music". So much so that I remember 'Sgt Pepper' being bought just to add some variety to the small pool of records that I constantly played. Of course, that small pool was to start swelling the minute I started buying records for myself. So, every penny from my pocket money plus birthdays and Christmas was saved up. The first record I bought in this way was 'Kites' by Simon Dupree & The Big Sound. I loved its otherworldliness and still do. The sound effects at the start, the unusual instrumentation, the Chinese girl talky bit, were thrilling to a six year old living in Aberdeen in the Sixties. Equally thrilling, although for reasons I probably didn't really understand at the time(!) was 'Je T'Aime…Moi Non Plus' by Jane Birkin and Serge Gainsbourg. God knows where I'd heard it (Radio 1 banned it so maybe it was Radio Luxembourg) but I loved it and was determined to own it. So off I trooped to Boots, clutching my seven shillings and six pence, only to be informed that I needed my parents' permission to buy it, as it was a banned record! Luckily my mother didn't object so I became the proud owner of said disc. It was only when I was a bit older that I understood what all the heavy breathing was about. At the time I just liked the tune although I suppose I did think it sounded quite exotic! By 1970 my spending power had increased a bit, so it was time to branch out into 12" vinyl. And so it was that 'Bridge Over Troubled Water' by Simon & Garfunkel became my first LP that I could truly call my very own. I remember my oldest sister being quite annoyed that I had beaten her to the punch by buying it as it was top of her shopping list too. It's a timeless album that also seems to have a strangely unifying effect in that I've never met anyone who dislikes it. When arguments crop up over what to play in the tour van, Simon & Garfunkel always seems to keep everyone happy. My next vivid vinyl memory comes from the sighting of a corkscrew haired bopping elf on 'Top of the Pops'. 'Hot Love' by T.Rex felt like the future had arrived and that 7" was the catalyst for my first juvenile attempts at song-writing, albeit obvious Bolan rip-offs. But it was another 1971 performance on 'Top of the pops' that truly kickstarted my desire to make rock'n'roll my career when I grew up. Switching on one October evening, I was greeted by the sight of Rod Stewart plus sundry Faces (and a certain John Peel) performing 'Maggie May'. I was so impressed that I decided my next major vinyl purchase would be 'Every Picture Tells a Story'. Luckily my saved up pocket money stretched to it so I didn't have to wait too long, as was so often the case in those days. It was a bit of a gamble going for a whole album as money was so tight, but I wasn't disappointed. It was packed with brilliant songs – the title track, superb Dylan, Tim Hardin and Motown covers and, best of all, 'Mandolin Wind' which to this day remains lodged in my top ten songs of all time. Apart from birthdays and Christmas, I could only afford one album every three months. Hence the records I bought in those days are etched on my memory in incredible detail. So that became the pattern for most of the early to mid-seventies. Each time a new artist was discovered I went for the album rather than the single and those records have stayed with me to this day: Bowie, Stones, Roxy, Free, Stevie Wonder, Dylan, Lennon, Neil Young. The list goes on. But the shift back to 7" vinyl that came with the arrival of punk necessitated a change in my buying habits. I was aware of and intrigued by 'New Rose' by The Damned and 'Anarchy in the UK' by the Sex Pistols (both of which I later bought), but it was the January '77 release of 'Grip' by the Stranglers that kickstarted my renewed love affair with the 7" single. After that it was the deluge. I would buy roughly a single a week as the instant classics seemed to come tumbling out. Plus, the picture sleeves that they were packaged in was an added attraction. In the past UK singles generally just came in a plain generic record label paper sleeve. But the artwork for the punk singles was almost as important as the music contained within. The DIY aesthetic of the Buzzcocks' 'Spiral Scratch' and the later Malcolm Garrett/Assorted Images designs, the iconic Jamie Reid Sex Pistols sleeves, 'Complete Control' etc. Of course, the album format still had its claws into me and ran concurrently, so all in all it was a pretty expensive time to be a vinyl junkie. Along with "real time" releases I started looking back and belatedly discovered The Doors and The Velvet Underground in '78/'79 so that was another series of albums that had to be forked out for. The post-punk era also offered many delights, especially with the advent of the 12" single, which gave added scope to the sleeve design, most notably Peter Saville. The Joy Division and New Order records are things of beauty which the forthcoming CD era couldn't really do justice to. Postcard Records, Fast and Pop Aural were other must-have series of records and come to think of it probably the last time I bought 7" singles on a regular basis. After that it was mainly 12" singles alongside albums until the eventual arrival of the CD slowed down my vinyl purchases. But not completely. The Nineties and Noughties were a brilliant time for picking up bargains. Rifling through the charity shops, I would periodically top up my collection with albums that had somehow slipped through the net first time round and could now be picked up for pennies - 10cc, Todd Rundgren and the Beach Boys amongst them. Which brings us almost up to date and the supposed "vinyl revival". I for one have always kept my record collection close to hand, with a turntable always in operation. But the advent of beautiful sounding 180 gms heavyweight vinyl albums has been an undoubted added attraction. Recently my collection has been topped up with new releases from Tame Impala, Linden, Wilko Johnson, Nick Heyward. the Sexual Objects, Grizzly Bear and Peter Perrett plus reissues from Bowie, the Beatles and Marvin Gaye amongst others. But to bring it full circle, the 7" single has reared its ugly head once more – this time in the form of the sometimes derided picture disc. My wife has taken to buying me the 40th anniversary David Bowie picture disc singles collection for birthdays and Christmas as they're released. To date I'm up to 'Heroes', which by my reckoning means that "Beauty and the Beast" should be next. So if the 7" single was my first love I guess it's true that first love never dies…
Article Links:-
http://www.stereogramrecordings.co.uk/
https://en-gb.facebook.com/Stereogramrecordings/
https://twitter.com/jcwthoms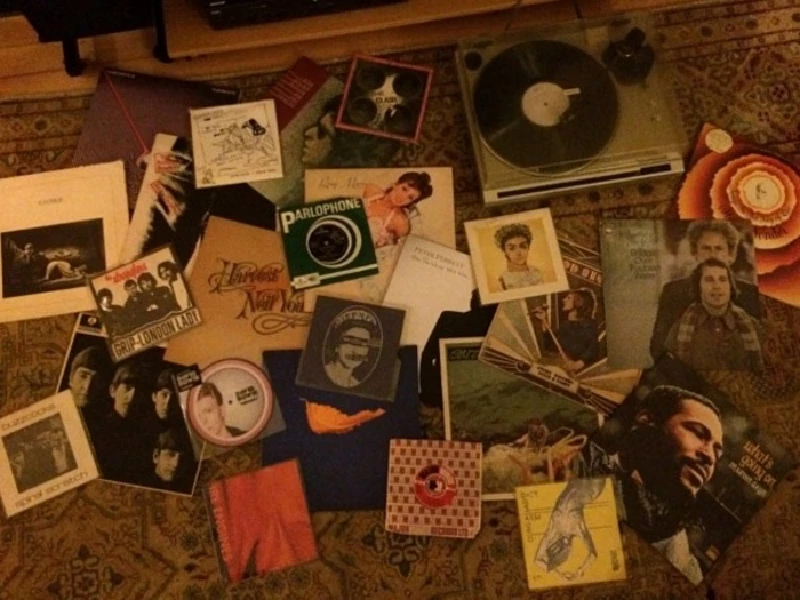 interviews
---
Interview (2021)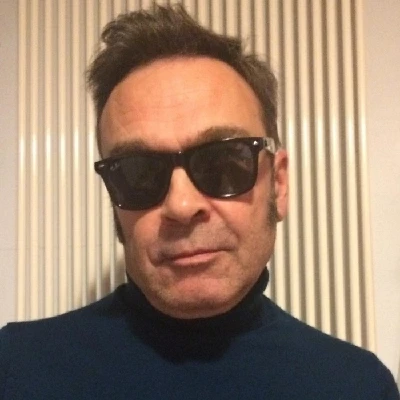 Edinburgh-based singer-songwriter Jeremy Thoms talks to John Clarkson about the reissue of his early 1980's band the President Men's two singles and his 1990's group New Leaf's debut album 'On Safari'as well as his plans for his label Stereogram Recordings and band the Cathode Ray.
Pennyblackmusic Regular Contributors
---