---
published: 31 / 10 / 2017
---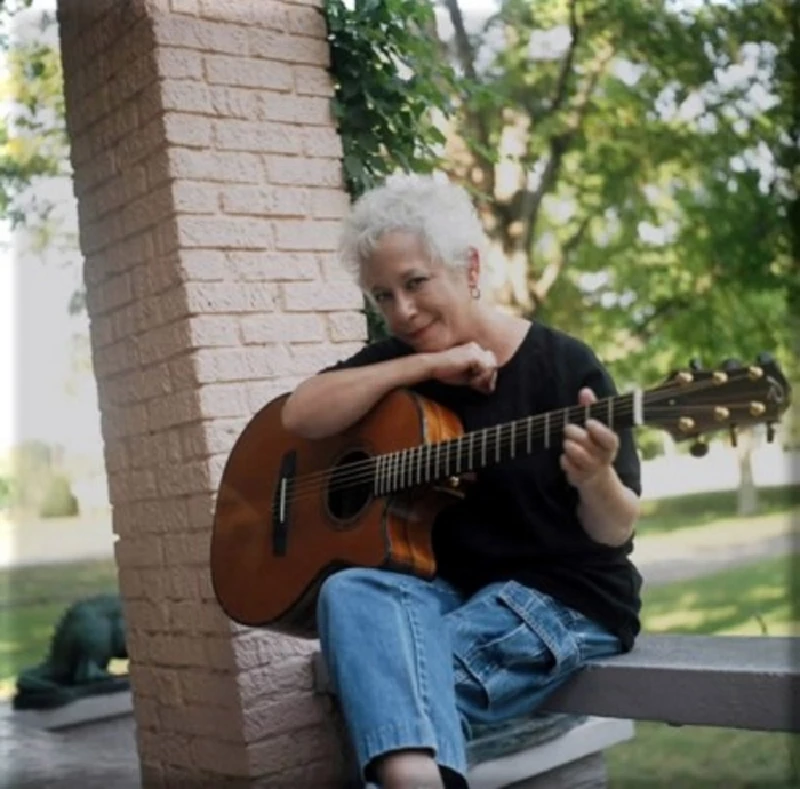 intro
American singer-songwriter Janis Ian talks to Lisa Torem about 'The Essential 2.0', her new double CD of remasters which spans her entire career.
Janis Ian's career began at twelve-years-old when she wrote her first song, 'Hair of Spun Gold' and followed up that success with publication in Broadside Magazine. Subsequently, she appeared at New York's Village Gate, with such luminaries as Tom Paxton, Judy Collins and Phil Ochs. At 15, 'Society's Child' became a smash hit under the auspices of producer Shadow Morton (The New York Dolls, The Shangri-las). Shortly thereafter, she followed the controversial single up with her self-titled, confessional debut. She would go on to receive Grammys for 'At Seventeen' and 'Between The Lines'. She eventually acquired platinum status in Japan, Europe, the UK, Australia and New Zealand. During her five decades of songwriting and performing, she has been awarded 10 Grammy nominations in 8 categories. At the 55th Annual Grammy Awards ceremony, she received a Grammy for the Best Spoken Word Album for her audio book "Society's Child" (Audible.com), beating out the likes of President Bill Clinton and First Lady Michelle Obama, etc. Her heartfelt acceptance speech reflected her most devout philosophies: "We artists are the last alchemists, pulling your dreams, your hopes, your deepest desires out of thin air, and turning them into something you can hear, and play, and sing. We don't sell music. We sell dreams." Ian endured death threats due to her then-controversial material; 'Society's Child', about an interracial couple, was banned on American radio stations, and her close-knit family suffered as a result of FBI surveillance. In her critically acclaimed book and Grammy-winning audiobook Society's Child: My Autobiography, Ian recounts such incidents and more with great detail and insight. Although she defines herself as a "journeyman songwriter, Ian has consistently demonstrated an interest in alternative disciplines. She studied drama with Stella Adler, ballet with Dora Krannig (England's Royal School of Ballet) and piano with Leonid Hambro. Over the years, she has also branched out into sci-fi, co-editing Mike Resnick's Stars: Original Stories Based on the Songs of Janis Ian, as well as her own short stories. Her melodic chestnuts have been covered by Dolly Parton, Willie Nelson, Mel Torme (with whom she has also performed duets), John Mellencamp, Nina Simone, Roberta Flack, Charlie Daniels and Cher, and that's the short list! Ian's talents have been celebrated by a host of other industry giants. The late Johnny Cash kept 'Who Really Cares,' her first book of poetry, on his shelf; Chet Atkins considered this singer-songwriter one of his favorite guitarists, and playwright Tennessee Williams dropped the needle repeatedly on the grooves of 'Between the Lines'. On a positive, philanthropic note, endowments for The Pearl Foundation, named after Ian's late mother, Pearl, has reached the one-million dollar mark. The Foundation, which was started by Ian and her long-term partner, Patricia Snyder, provides funding for returning college students. Pennyblackmusic has had the honour of catching up with this celebrated legend over the years and is now delighted to hear about Janis Ian's most recent undertakings, which includes the new JANIS IAN: THE ESSENTIAL 2.0, a two-disc retrospective of her most compelling material. We first chat about the technological aspects of the album, in relation to the work done by long-term colleague, Brooks Arthur, and Steve Berkowitz. "Brooks and I started working together on 'Society's Child' where he was the engineer and then he was the producer for the 'Stars' and 'Between The Lines' and 'Aftertones' albums. He's still a pretty vital force in the industry. He runs out of Adam Sandler's company now and does all the films, so we both try to stay up to date on the technology. "Bringing in Steve Berkowitz who had just finished remastering all of the old Dylan stuff, and working on The Beatles' mono reissues, just meant that we had a third ear that we could trust because Brooks and I both knew that we'd still be attached to the way things used to sound, and there's a fine line between staying true to the original intention and doing what you would have done at that time had you had the technological capability. Steve really helped us walk that line." Just as intriguing as the material selected for this album, were the back stories. Tennessee Williams had said about her work in "Between The Lines," "I could sense pages turning and lives changing…" I wondered what it was like to hear this profound American playwright describe her songs with such passion. "It was astonishing. I would say you never know where your work is going to go, and you just hope it will go where it's needed and where it's wanted. But to have somebody of that stature, I found out about that long after he had died, and I only wish that I had known before, it was more poignant because I had studied with Stella Adler for so long and Stella was a friend of Tennessee Williams. We broke down 'Summer and Smoke' and a bunch of his plays. To know that he'd been with me on 'Between The Lines' –he'd worn out two copies; it's thrilling. It's a cliché, but it's really thrilling." Had she been a fan of his, as well? "I loved 'Summer and Smoke'. I think there's something about all of his work that resonates with me. There's so many. 'Cat on a Hot Tin Roof' is amazing. I'm not a huge fan of 'Night of The Iguana.' But there was something about 'Summer and Smoke' and 'Cat on a Hot Tin Roof'; the characters, especially now that I've been living in the South for the last thirty years, Williams really illuminates the South in a way that very few playwrights, except maybe Beth Henley, has done. Ian had received a thank you note from Elie Wiesel, in response to 'Tattoo', a particularly haunting song, and, unfortunately, events referenced in 'Tattoo' are in the news today. "As a Jew, of course, hearing from possibly the greatest Nazi hunter of all times, was a real honour. Again, you can't talk about any of this stuff without using clichés. That's why they're clichés. Elie Wiesel was an amazing man. I actually had that framed, hanging on my wall next to a note from Pete Seeger. Those are part of the spectrum that I grew up on. I grew up around survivors of the concentration camps. I grew up knowing about that and to be able to write about it and have it picked by Holland to represent the country or to have Wiesel recognize it in the pantheon of works about that; it's pretty amazing. 'Love is Blind' was a number one hit for a year in Japan. And it was there that she had become a cult hero in a way that maybe she hadn't before. "It was astonishing, to me, that the song was number one for a year. Students got out of school early so they could come and meet my train to the country. I got to go to a lot of places that, normally, most outsiders or even most Japanese would never be able to see: the tea house of the royal family; things like that, so it was illuminating—that trip and the subsequent trips. It still is. "I love Japan. I was talking to a friend about it the other day and said there are only a few places in which I set foot on the tarmac and feel at home and that's Nashville and Japan, so I don't know about past lives, but if there was a past life for me, I was probably there." 'Jesse' has been widely covered and one would be hard-pressed to find a song that cuts to the emotional core the way that this ballad does. French vocalist Charles Aznavour translated 'Jesse' into French and told Ian, "A good translation is not true to the lyric; it is true to the lyrics' intent." What was the intent of these lyrics? Was it a love song or more? How did it go on to become a source of healing for the MIA (Missing In Action) personnel? "That was astonishing. The army contacted me (Laughs), which in my life doesn't happen very often, and asked permission to use it for a huge international gathering of families whose children of all sorts were missing in action, and they thought that it could express the poignancy of the moment and, of course, I said yes. Again, a cliché, but a great honour. "As much as I was against Viet Nam, as much as I'm against wars, you have to face the fact that when people go off and fight in them, especially when they are then missing in action, leaving their families in limbo, you have to be willing to honour that." So besides being a love song, it carries a deeper breadth… "I think It's just a song about loss. Whether it's the loss of a loved one, or yearning of a loved one, or anything really. This sounds silly, but I've had people apply it to their animals and I've had people apply it to children and parents, as part of the grieving process. So it's quite something to see a song like that continue because I started writing it when I was, probably, thirteen or fourteen and I wasn't really grown up enough to finish it until I was maybe twenty, so that's forty-five, fifty years ago. That's amazing to have songs that have legs like that." I wonder how the process began back then. Did she come up with the melody, the riff? "I don't remember that. I just remember that it was going to be about a Viet Nam war veteran or a soldier that was missing, but then it morphed into something that was a lot more universal." We turn our discussion over to the second side of the album. I suggest to Janis that 'Searching for America' seems hauntingly relevant these days. "I know. (Laughs). It's the amazing thing about being a songwriter or being one of them. I always tell my students when I teach that we're supposed to be harbingers; we're supposed to be prophets, and because of that we have to avoid being insulated. We have to be part of the community and part of the land we stand on. And I think writing something like, 'Searching for America,' which I think I wrote ten or twelve years ago and then hearing it now being so much more relevant than it was then, was frightening." "That was the last edition to that album collection and I remember, when I was speaking to Steve Berkowitz, I said, 'Oh, my god, this song so belongs on this CD.' I had totally forgot about putting it on and I scrambled to arrange everything so that I could put it on. I think it's an important piece. Steve kept saying that it's one of the essential parts of my work, and I think the political part and the sociological part really needed to be represented." "A lot of young people who want to be involved politically attend marches and rallies, and yet, I believe it's often hard for them to process the enormity of our global issues, and that's when such songs offer them a much-needed perspective. " "It's the first generation we've seen where you don't grow up having to relate to each other face to face, and so it becomes difficult when you have really overwhelming feelings and you do at that age. Everything is overwhelming." "It becomes even more difficult because the only outlet you have is online. It's not the same. It doesn't do the same things to your brain. It doesn't do the same things to your heart. "We had a real sense of community in my generation that I think they're striving for and they're aiming, but I think it's much more difficult for them." I tell her, 'I think that's where your music comes in.' "Well, I think that's where all music comes in." Janis has had people walk out of her shows. This happened when she sang, 'Married in London,' and, of course, way before… When did she make the decision to stand by her material no matter what? "I made that decision when I was fifteen, when I wrote 'Society's Child.' My producer, Shadow Morton, said that if I would change the one word, black, I would have a gold record. You don't make a decision like that, lightly, at that age, and the one thing I learned from the walk outs, is how powerful songs are—they really change people." "About ten or fifteen years ago, I talked to some people who had been teenagers when 'Society's Child' came out… 'My father broke the record over my head…', things like that, but what they took away from it, was that there was something in this song, so dangerous, that people would commit violence to keep them from hearing it. How is that different from burning books or any of those things?" "So, to me, part of an artist's job is to stand by their work." "Now we all write things and a year later think, 'I wish I hadn't written that, and you have to be willing to say that, as well, but you have to be willing to be out of work, and fortunately I've never been in that position." Janis has, historically, been opposed to labelling recordings. Does she consider this practice the same as censorship? Movies are rated, which appears to appease the status quo. Should music be dealt with differently? Has she changed her stance? "For music, yes. There's part of me that has no problem if they want to put a label on X-rated words, but it's a slippery slope. It's too easy to go from five different designations, and like I said, if you're so worried about your children listening to this, don't give them the funds to buy them or keep tabs on them." "My dad was big on open book shelves. He believed that if I understood it, it wouldn't hurt me and if I didn't understand it, I would ask questions. And I think it's the same with music. Once you start banning, or even approaching the banning, saying this piece of art should not be watched or listened to, or seen by this group of people, even if it's just because they're under thirteen, again, it's a very slippery slope. " As stated earlier, Janis has enjoyed a throng of admirers. One was Chet Atkins. What are her memories of this country idol? "Chet was always very good to me. I found out after he died that one of the real reasons I never had trouble in Nashville was because he had called a few people and just told them to leave me alone because I had thought that being gay and Jewish would create more problems than I already had. Chet has always been right behind me and I miss him every day. There are some people that when they die, they leave a hole in your life. Chet was one of them, and Stella Adler. There's only a hole there that nobody can fill." What did she take away from his method of guitar playing? "That it wasn't important to be fast. Chet could be fast with the best of them, but his advice to me about being fast was, 'Then play slow.' (Laughs). Keep things simple." Another fan was Willie Nelson, with whom Janis shared a duet, 'Memphis'. "That was amazing. We really didn't think he'd say yes. I was amazed that he made time for this in his schedule and then invited me to sing at his July 4th picnic. That was a great weekend. We flew down the entire crew for the weekend and begged for extra money from the record company to do it, and he showed up totally prepared; he knew the songs." "My tour manager told me that Willie had been standing on stage, listening to me. Somebody said, 'She must be singing a pretty good song,' and he said, 'No, no, that's a great song.' Those kinds of things really mean a lot." I assumed that many people might still peg Janis as a folk artist, because of her beginnings. but with all that she has accomplished across the board, I wondered how she would define herself overall. "I'm a songwriter. (Laughs). I'm a journeyman songwriter, as they would say, and I don't have an issue with any type of music, as long as it's music. There's good music and then there's the rest, and if it's good music, it doesn't really matter if it's Miles Davis, 'Some Kind of Blue' or Willie Nelson, or reggae or whatever, it's all good music. "The whole idea that music has to be codified and genre-specific came up with the concept of radio marketing. The white people go here. The black people go here. The banjo goes here. It's all just a man-made definition of something that goes so far beyond definition." When Janis published her autobiography, she mentioned that the Pearl Foundation had reached the $300,000 mark. And now it's nearing a million? "It will reach a million by the end of this year in funds that actually go to the scholarships," she concurs. I was under the impression that this vital scholarship fund targeted women only, but I was mistaken. "We hear from people every week. It's not gender-specific, but mostly women, as many have not had the opportunity to finish or to start, but we try to let the schools know that it isn't gender-specific, because we really didn't want to limit it at all." It's a foundation that finds its way into the hearts of people she's never met as well as peers. "Bette Midler contacted me this week to ask how it was going and whether she could do anything." Had they collaborated previously? "We co-wrote Bette's first song, 'I Will Bring You Spring'. It's a pretty cool development, too. It hasn't found a home yet, but it's a stunning song. If she didn't want to be Bette Midler, she could be Bette Midler's songwriter." Last year, jazz vocalist, Sarah Partridge, recorded, 'Bright Lights and Promises: Redefining Janis Ian,' a celebration of Ian's most poignant ballads. How does Janis feel about her work being reimagined through this lens? "Part of that is that I grew up on jazz and classical. Billie Holiday is still a reference for me, as a singer. I grew up on all of those songs: Duke Ellington and Louis Armstrong; that era, Teddy Wilson; that's a great era, and Sarah's coming out of that era. I've always written songs like, 'Silly Habits,' which Mel Torme cut, so it was very logical to me that somebody would do a jazz album--I was just waiting, and was surprised that I'd never thought of it before (Laughs). What had co-writing with Sarah been like? And how about the process of co-writing in general? "She'd never done a co-write before. But co-writing is great. It takes you away from your own box and expands. I've only had about one or two bad experiences in all of these years and I've probably co-written one-hundred fifty to two-hundred songs. "Especially when you're writing with someone towards an actual project then it also becomes fun." And what's the secret? "Being open. I think when you're co-writing, you have to be plum naked. You have to work things out that don't sound stupid, because you never know what's going to lead where." How does this work? Does this involve dialoguing or pulling out instruments, or what? "All of the above. I've worked with writers who just sit there with a pad and pen. There are writers that sit there with a keyboard or guitar, and writers who don't sit there with anything. They just blurt out ideas. It's a great process, but it's difficult to explain." Janis Ian appears to be the quintessential artist-as-tsunami; a juggler of infinite tasks. How does she get by on a mere 24-hours per day? And what lies on the horizon? "There's a book I'm working on, and a book of collected articles that I'd like to finish. I'm writing towards another album, eventually. I've been talking to Kevin Eubanks about going on the road and doing some small clubs, especially at jazz festivals. Gosh, I've got a list as long as my arm. I'm moving slowly away from business and being an artist again. "As soon as I get on the road, I get really busy. I don't know how that happens." It has been wonderful catching up with Janis Ian. Her novel approach to songwriting remains an inspiration to a spectrum of generations.
Band Links:-
https://www.janisian.com/
https://en-gb.facebook.com/janisianpage/
https://twitter.com/therealjanisian
https://en.wikipedia.org/wiki/Janis_Ian
Have a Listen:-
Picture Gallery:-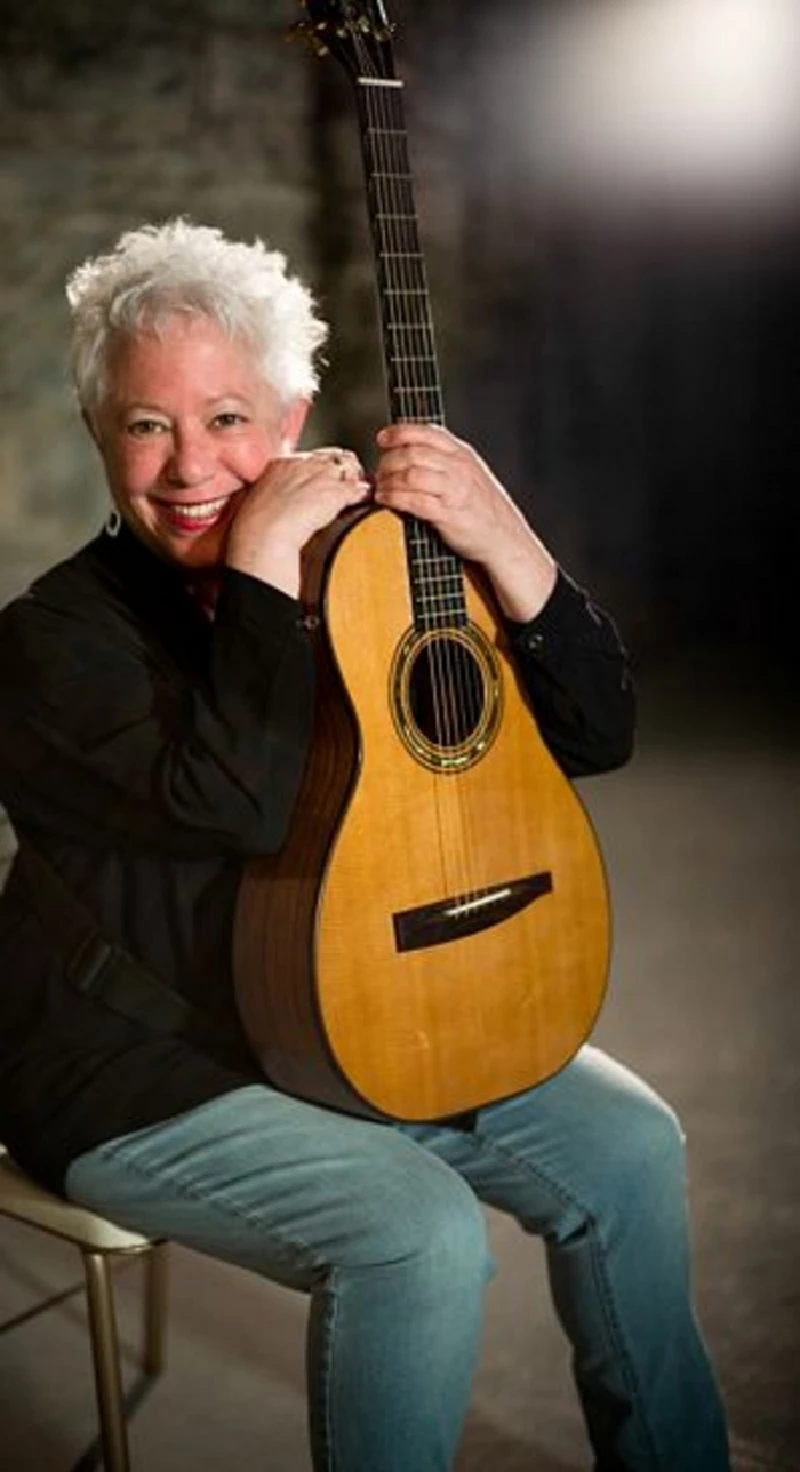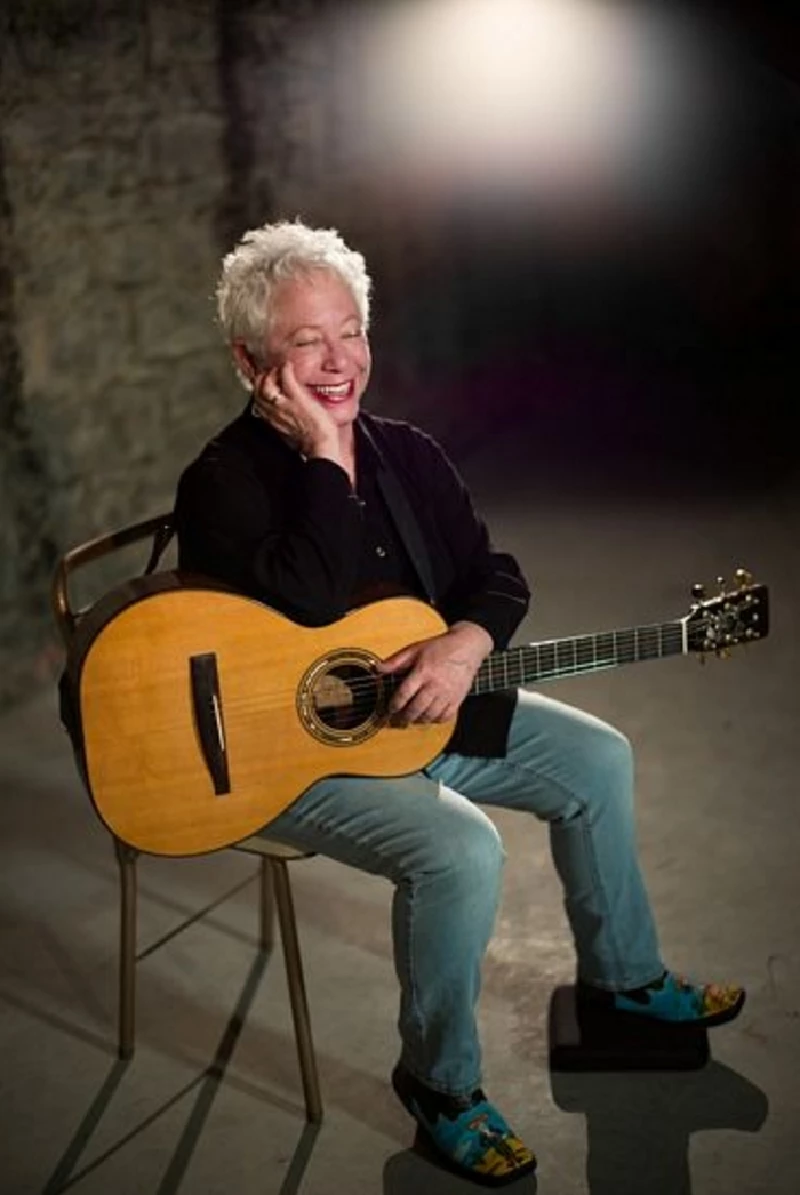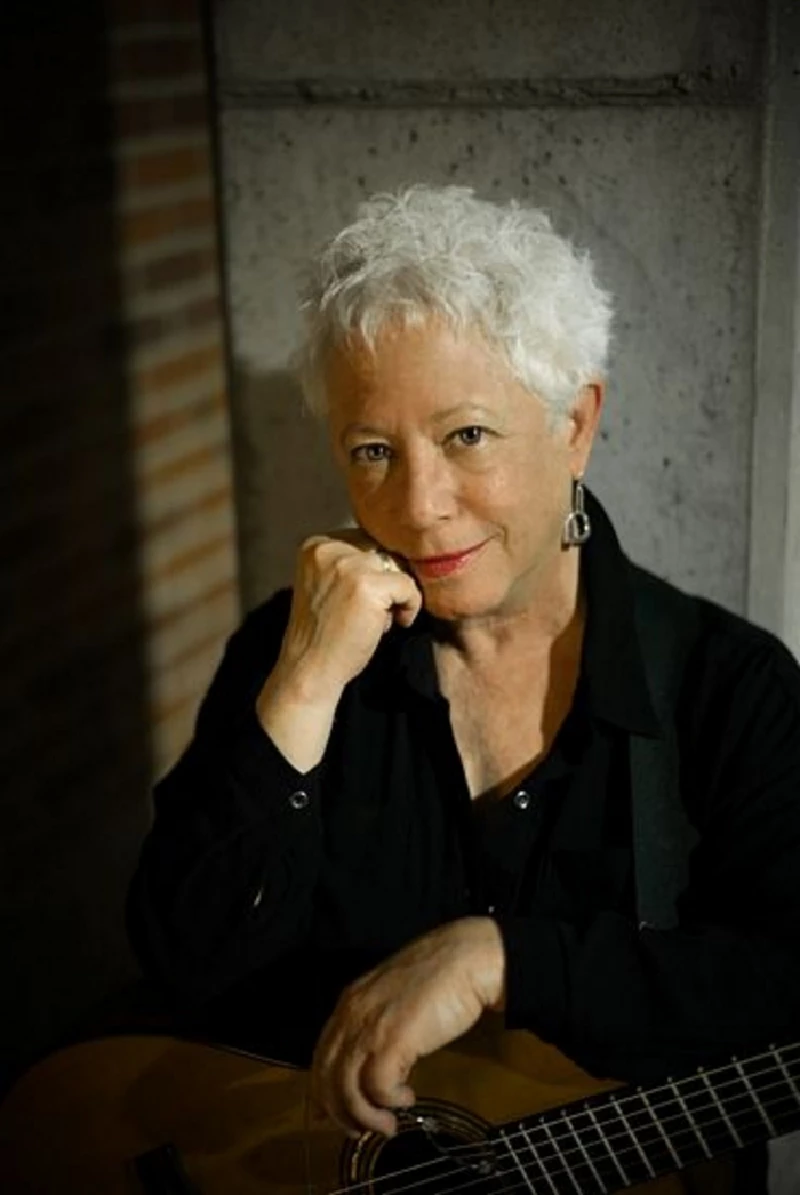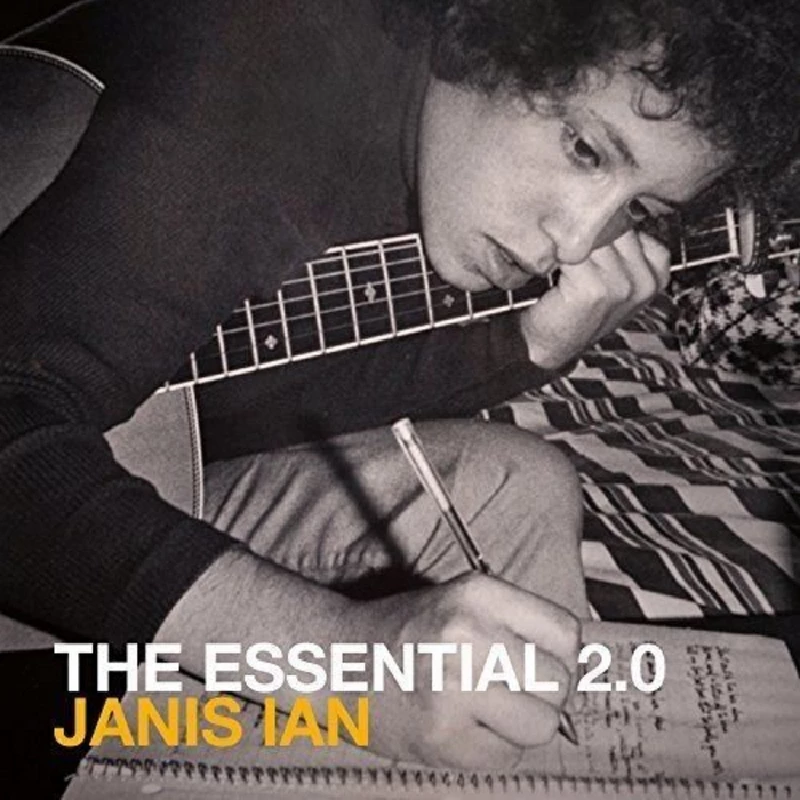 Visitor Comments:-
843

Posted By: Mark Hawk, Seattle, WA on 23 Sep 2017
Great article on Janis, but JFTR - I believe she originally co-founded The Pearl Foundation with her brother, not her longtime partner Pat, although I've no doubt they are running and overseeing it's operation now. (A million dollars! Pretty incredible, and about 99.9 % of that money that's going directly to people's educational funding, and not to operating expenses, salaries, etc.) Also, the duet Janis sang and and recorded with Willie Nelson isn't "Marching On Glasgow," which is an instrumental track off her 'Billie's Bones' CD. The song she sang with Willie Nelson is entitled, "Memphis," is can be found on her CD, 'God and the F.B.I.' Otherwise, great article, This is the first I've heard of Tennessee Williams' admiration. Exceptional!
---
profiles
---
Janis Ian (2010)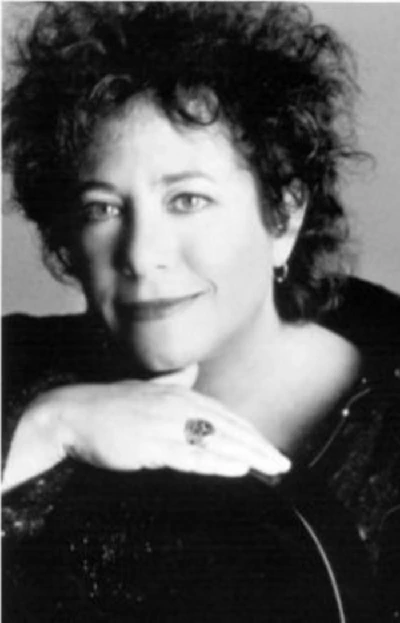 American folk singer-songwriter Janis Ian has just been the subject across two new reissues of three of her albums and a concert performance on 'The Old Grey Whistle Test' from the mid 1970's. Lisa Torem assesses her career at the time and both reissues
Pennyblackmusic Regular Contributors
---