---
Poco
-

Live at Columbia Studios, Hollywood, 30/9/71
published: 31 / 10 / 2017
---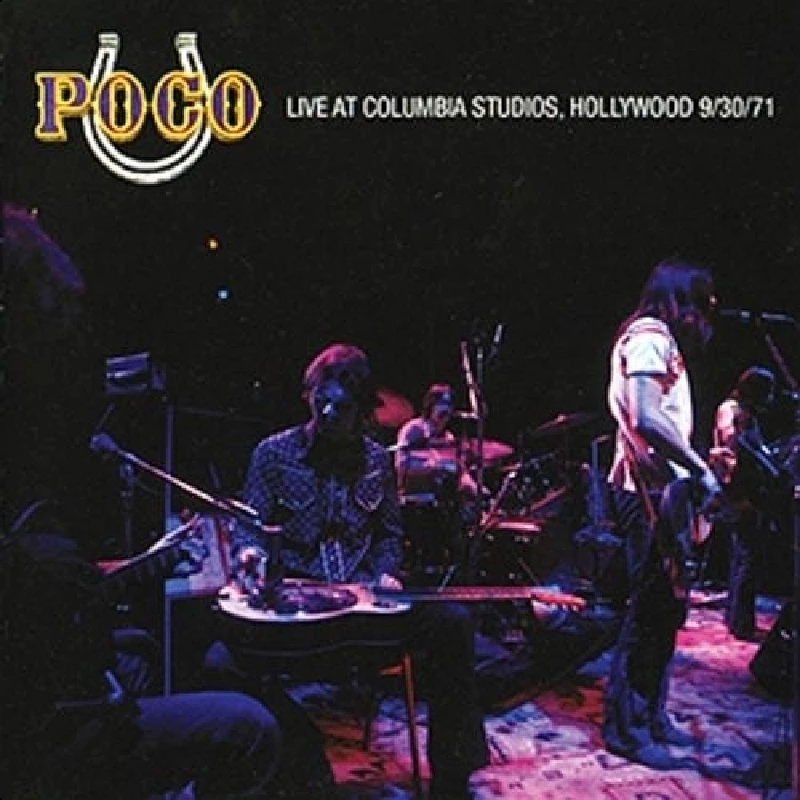 intro
Fine live album which captures a 1971 performance of resonant music from country rock trailblazing band Poco
The country rock trailblazers Poco were formed by singer-songwriter Richie Furay after the break-up of Buffalo Springfield in 1968. 'Live at Columbia Studios, Hollywood, 30th September 1971' captures the band in fine live form. The line-up here includes Richie Furay (guitar, vocals), George Grantham (drums), Timothy B. Schmidt (bass, vocals), Rusty Young (pedal steel guitar, vocals), and Paul Cotton (lead guitar, vocals). This live recording previously lay in a tape vault for nearly forty years. The concert opener 'I Guess You Made It' witnesses Poco rocking from the get go, including some stinging electric guitar and rich, resonant country rock. 'A Man like Me' is heartfelt. The lyric of "I met you/You were only too kind to show me the way… like no other" is accompanied by more rocking guitar and country rock bliss. On 'Ol' Forgiver', the lyric is "You got me laughing inside/At the happy face I'm facing." 'Live at Columbia Studios' is a fine outing, and the lyric "Ol' Forgiver, you bring a day that is lasting" is genuine. 'Hear That Music' is more rollicking country rock with a bit of twang and a steady back beat. "If you want to know the way to go/Come help me while I sing my song." This Poco recording is all upbeat positivity and good vibrations. The 'You Are The One' lyric states: "Look up, wake up/The sun is shining/It's today… You are the one who can make any day seem worthwhile." In keeping with Poco's positive tone here is 'What A Day', good time music radiating a buzz of happiness. "I got to dream… It's a good morning and I'm feeling fine." 'Railroad Days' is straight-ahead chugging country rock with singing about Sunday and a lost road. Sounding bittersweet, and a bit sad somehow, 'What If I Should Say I Love You' features a vocal by Richie Furay that captures his honed on Buffalo Springfield talent and sweet singer resonance. "Could the moment last for always" Furay sings. The rocking, rollicking closer 'C'mon' takes it home. "C'mon and love me… neighboor as your brother." It is a feel-good, well-played concert recording by Poco and a welcome treat for the country rock fan.
Track Listing:-
1
I Guess You Made It
2
A Man Like Me
3
Ol' Forgiver
4
Hear That Music
5
Hurry Up
6
You Are The One
7
Bad Weather
8
Medley: Hard Luck
9
Child's Claim To Fame
10
Pickin' Up The Pieces
11
Hoe Down
12
What A Day
13
Railroad Days
14
What If I Should Say I Love You
15
Just For Me And You
16
C'mon
Band Links:-
https://www.facebook.com/Poco2013
Label Links:-
http://www.floatingworldrecords.co.uk/
https://www.facebook.com/floating.worldrecords
https://twitter.com/floatingwrecord
interviews
---
Interview (2013)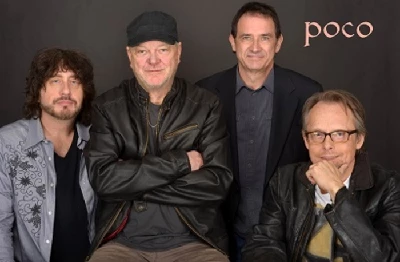 Lisa Torem speaks to Rusty Young from pioneering country rock outfit Poco about his band, and his recent announcement of his retirement after a final tour
live reviews
---
Mayne Stage, Chicago, 9/11/3023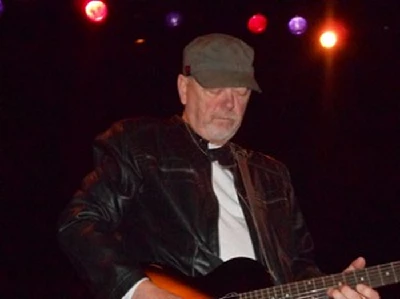 Lisa Torem watches country rock giants Poco play an uplifting set on their farewell tour at the Mayne Stage in Chicago
related articles
---
Timothy B. Schmit and Richie Furay: Live Review (2018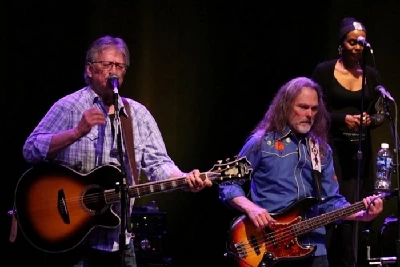 L. Paul Mann enjoys a lengthy classic rock set set from longtime Eagles bassist Timothy B. Schmit in which he is both supported and also joined for some songs by his former band mate in Poco, Richie Furay.
Pennyblackmusic Regular Contributors
---