---
published: 20 / 9 / 2017
---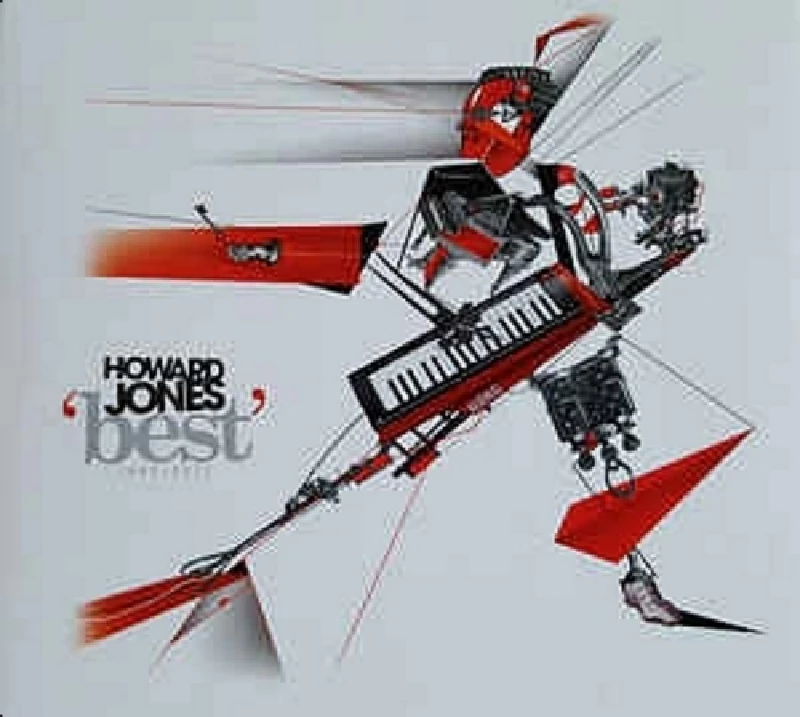 Label: Cherry Red
Format: CD Box
intro
Impressive three CD compilation from 80's superstar Howard Jones which compiles together his entire solo career from 1983 to 2017 for the first time
For most of us, Howard Jones will always be remembered for his two classic albums released in the mid 80's, his 1983 debut 'Human's Lib' and its 1985 follow-up 'Dream into Action', which spawned immortal hits like 'New Song', 'What is Love?' and 'Things Can Only Get Better'. Then the then thirty year old Southampton musician more or less disappeared from the charts. His 1986 third album, 'One to One', wasn't as successful as the two previous albums, and Howard's last appearance in the UK singles charts top 10 came with 'Look Mama', taken from the aforementioned 'Dream into Action'. But even if many of his old fans turned their back to him when younger and hipper artists came along, Howard still managed to continue to release many more albums during the years, with a steady fan base to cheer him along. For the first time, Howard's entire solo career, on several labels, is now compiled on this new three disc compilation, released by the masters of music nostalgia, Cherry Red. Two of the discs contains selected tracks from all Jones' albums, picked by Howard himself, while the third disc consists of acoustic and electric live versions, plus a remix of the song 'You're the Buddah', originally released on 'Angels and Lovers' in 1997. As a compilation, this is probably the ultimate Howard Jones collection, as it contains all the hits and more, plus the fact that the artist himself has been involved in the production. The booklet also includes a four page interview with Howard, discussing his entire career, which is a great bonus here. Oh, by the way, the cover art for this release was done by the same artist that did the cover art for 'Human's Lib' almost thirty-five years ago, Steg Read! Even though I think that the occasional Howard Jones fan, who likes to hear the old hits on some nostalgia radio channel, will be quite pleased with his previously released compilations, I hope that this new one will attract some new fans, plus enlighten his old fans that their former idol kept on going with them even noticing. Because it is worth noticing.
Track Listing:-
1
Things Can Only Get Better
2
No One Is To Blame
3
What Is Love?
4
New Song
5
Like To Get To Know You Well
6
Pearl In The Shell
7
Hide & Seek
8
Everlasting Love
9
Look Mama
10
Life In One Day
11
Specialty
12
All I Want
13
You Know I Love You Don't You?
14
Little Bit Of Snow
15
The Prisoner
16
Will You Still Be There?
17
Lift Me Up
18
City Song
19
One Last Try
20
Cookin' In The Kitchen
21
Nothing To Fear
22
You're The Buddha
23
If You Love
24
Let The People Have Their Say
25
Just Look At You Now
26
Revolution Of The Heart
27
The Presence Of Other
28
Someone You Need
29
Soon You'll Go
30
Ordinary Heroes
31
Joy
32
The Human Touch
33
Eagle Will Fly Again
34
Back In Your Life
35
Building Our Own Future
36
City Song
37
No One Is To Blame
38
Everlasting Love
39
Just Look At You Now
40
Don't Want To Fight Anymore
41
Like Get To Know You Well/Cookin' In The Kitchen
42
You're The Buddha
Band Links:-
http://www.howardjones.com/
https://www.facebook.com/howardjones/
https://twitter.com/howardjones
Label Links:-
http://www.cherryred.co.uk/
https://www.facebook.com/CherryRedRecords
https://twitter.com/cherryredgroup
https://www.youtube.com/CherryRedRecords
Have a Listen:-
Pennyblackmusic Regular Contributors
---