---
published: 30 / 6 / 2017
---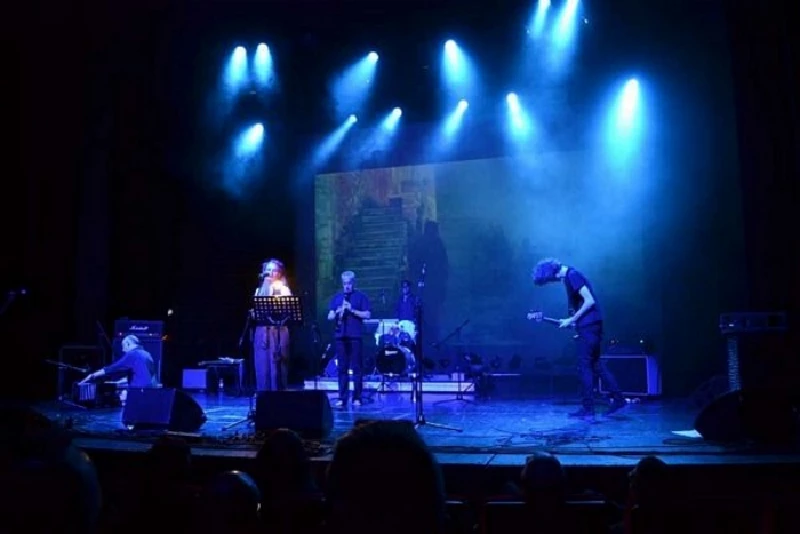 intro
Keith How gets a rare insight into the philosophy and workings of the elusive and inspiring Revolutionary Army of the Infant Jesus.
The Revolutionary Army of the Infant Jesus are a creative collective rather than a band. Over the years they have been shrouded in mystery and have only released three albums since their inception in 1991. Each album has been the subject of critical acclaim, blending experimental psychedelia with liturgical text and chants, electronica and folk. After two decades, 2015 saw the release of the wonderful 'Beauty Will Save the World', a natural successor to the previous offerings'Gift of Tears' and 'Mirror'. 'Beauty Will Save the World' is a carefully crafted tapestry of chants, samples, dialogue and a cornucopia of folk, jazz, tribal percussion and noise. Now RAIJ have re-released 'Mirror' for the first time on vinyl . The absolute genius of the second album can now be relived. Given the ecclesiastical nature of the albums it is fair to say that these recordings are nothing short of stunning. 'Mirror' takes you to a place probably unheard on any other 'rock' album. Filled with mysterious imagery, folk drones, hushed prayers, wild wailing saxophone and tribal percussion, it opens a door to another reality. The Liverpool-based group have always been elusive and until recently had a "no interviews" policy, so depriving fans and listeners alike of any insights into the inner workings of the group. Live performances are even rarer, the musicians often silhouetted in low light and a cunning use of film to create an almost supernatural experience. The most recent interview was with the Church Times in 2015 and now Penny Black is delighted and proud to have a rare opportunity to gain some insights from The Revolutionary Army of the Infant Jesus. PB: It was a lovely surprise to discover 'Mirror' was being reissued. Have you listened to your back catalogue at all over the years and what is your response to them now? RAIJ: I don't think any of us had played the album that much in the intervening years. Even when the 'After The End' compilation came out, we more or less sent the tracks to the label without reflecting too much on the historic material. Listening to it now, we were surprised by how integrated and coherent it sounded. Maybe we remembered the process rather than the product - it was quite fractured. It took a long time to complete the album. For a variety of reasons, we ended up working with four different engineers, and it was difficult getting and keeping everyone together during the recording and production process. Maybe in the meantime the album has sort of coalesced and discovered a focus that we couldn't quite appreciate at the time. PB: RAIJ have always kept a low profile. Has that been something you wanted to create ? RAIJ: It's a question that gets asked quite a lot and the honest answer is no. We just didn't want to get sucked into what might be called marketing and promotion. We were happy for the work to speak for itself. We didn't feel that there was anything much we could add that would explain or justify what we were doing. Again, we have said elsewhere that it seemed more consistent with the spirit of RAIJ to simply allow people to discover the work. The things we value most are always the things that surprise us – that lie just beyond expectation and explanation. PB: I found 'Beauty Will Save The World' to be an oasis away from the world's madness. 'Mirror' has a similar effect. Is it something that you set out to achieve? RAIJ: Possibly. We certainly see our work as coming from somewhere beyond the preoccupations and the framework of the everyday. We have sometimes described this as a search for the sacred, or an attempt to rediscover a dimension or perspective that is increasingly difficult to discern within a secular and consumerist culture. We often think of our work as being about creating or discovering spaces rather than making music. It's a description that seems to resonate with the way people respond to it as well. The process is exploratory rather than directed or preconceived. There is always something elusive or equivocal about our work even when it has seemingly been completed. PB: Since 'Mirror' has your response to Christianity changed in light of the changes in politics and conflict around the world? RAIJ: Today the word 'Christian' has been largely appropriated by right-wing Evangelicals. It's another reductionist ideology trying to satisfy a human need for certainty and respond to a much deeper sense of disconnection. What we do find alarming and disconcerting is the rise of extremist and divisive trends in politics, culture and faith. There is a depth, richness and wisdom within the Christian tradition that is rooted ultimately in the idea of Incarnation – our connection to a mystery that defies man-made certainty and all our political and economic systems. The same insights are shared with other traditions and have been asserted by prophets, poets and saints in every age and culture. At the deepest level, we share a common human identity and solidarity. 'Beauty...' was probably a more self-conscious assertion of this idea in that it referenced ideas and inspiration from a very broad spectrum of spiritual and cultural sources - including Christian and Sufi texts as well, of course – such as Simone Weil and Thomas Merton, who transcended their respective traditions. PB: For those inclined to listen to your albums they can appear deeply mystical in a unique way. Is this a subtle invitation to the listener to be open to spirituality? RAIJ: Spirituality is another one of those words that's difficult to unpack. Modern spirituality can all too easily be commodified as an additional lifestyle option. We keep coming back to a description or 'explanation' of what we do, that is honest, if not entirely satisfactory to interviewers. Our work is about exploration - looking for those threads, signposts and landmarks that somehow resonate without becoming fully intelligible. PB: Could you give a little insight into the construction of an album? For instance is everything planned in advance? Who has the final say on the finished track? RAIJ: Almost nothing is planned. That is not to say that as individuals we don't come along with ideas, some initial field recordings or musical sketches. It's just we know that none of these will remain in any recognisable form at the end of the process. If we could predict the outcome, or knew the destination, we would probably never set out on the journey. We are never certain that a track is finished. In a way, we prefer it not to be finished. There needs to be a sense of incompletion or openness to a piece to underscore both its essential impermanence and imperfection. No-one really has the final say, we carry on until we all feel it's realised its founding idea or impulse. It's why some pieces can take a very long time to create and others are realised almost instantaneously. PB; What can we expect from RAIJ in the next 12 months ? RAIJ: Something. We are committed to creating new work, but we don't know what it will be quite yet – and hopefully we still won't quite know when it's completed. PB: Thank you.
Band Links:-
https://www.facebook.com/pages/The-Revolutionary-Army-of-the-Infant-Je
https://twitter.com/raijofficial
Picture Gallery:-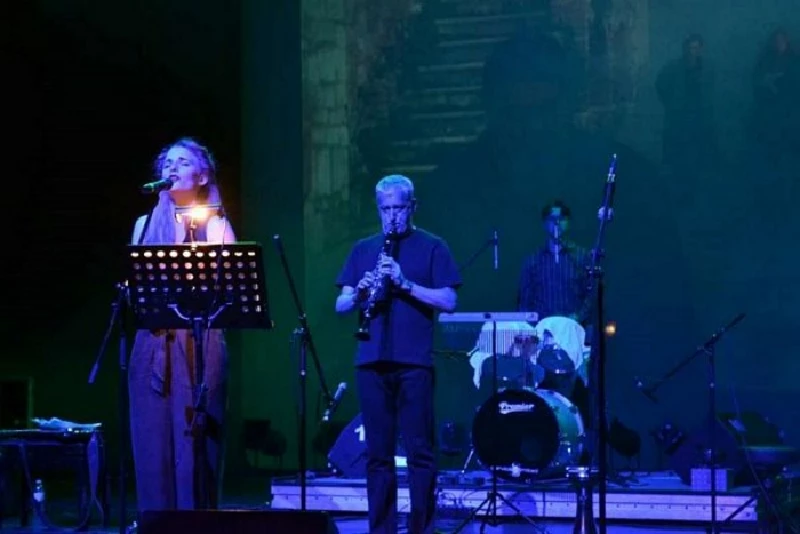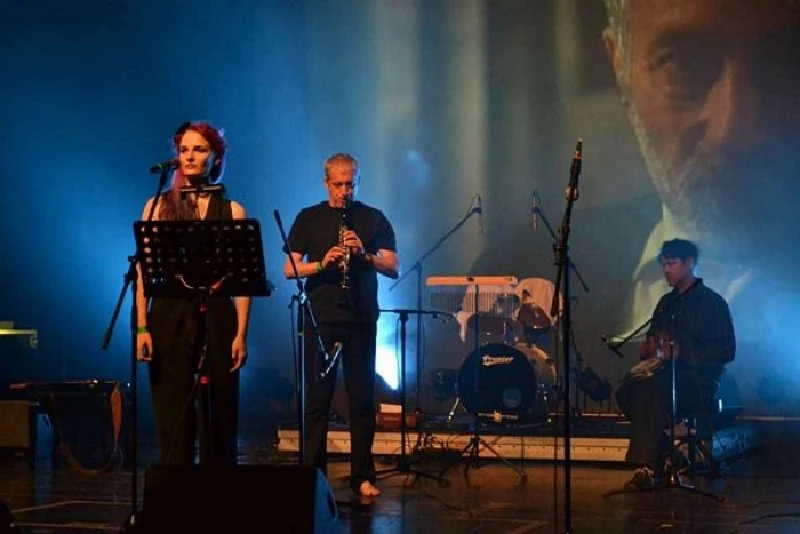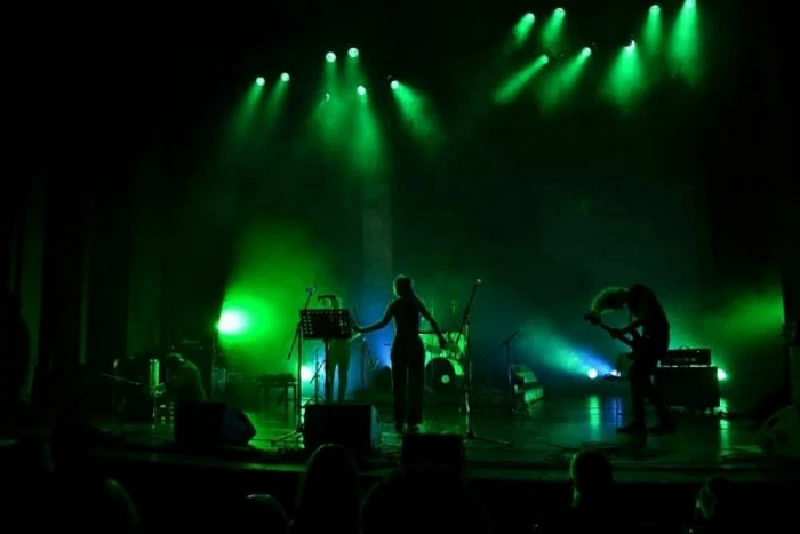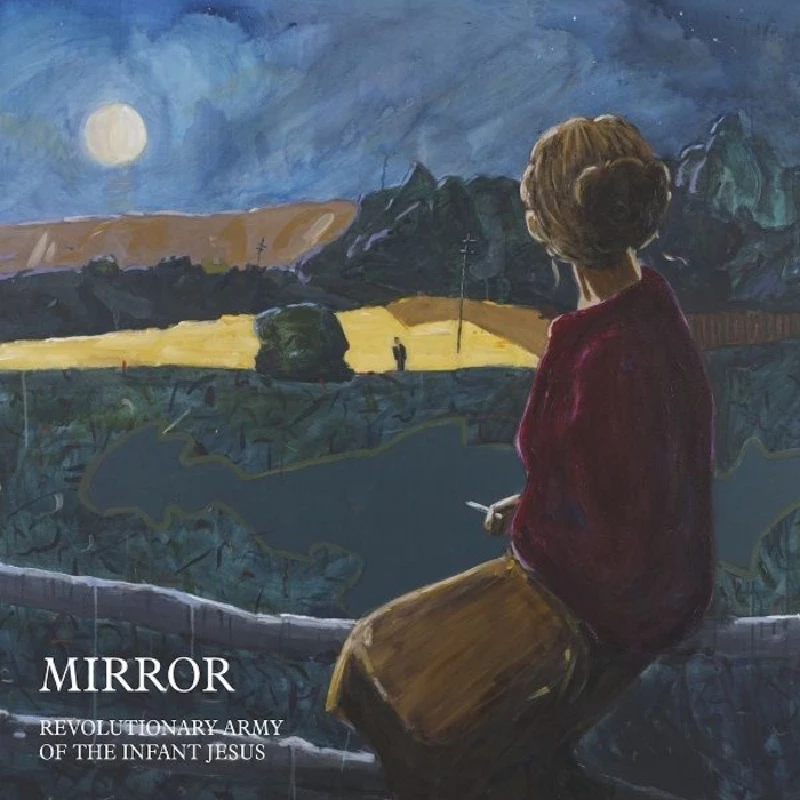 interviews
---
Interview (2020)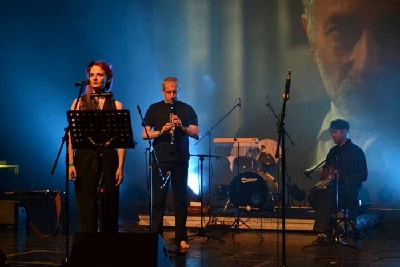 The mysterious and elusive Revolutionary Army of the Infant Jesus discuss their new pair of albums with Keith How.
Pennyblackmusic Regular Contributors
---