---
published: 19 / 4 / 2017
---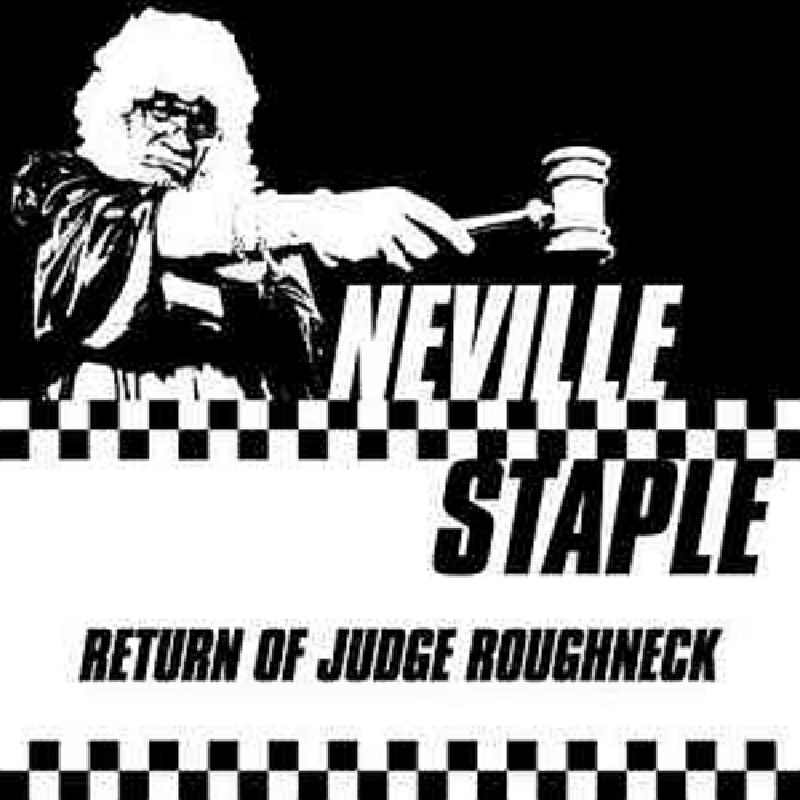 intro
Excellent new solo album from Original Rude Boy Neville Staple, who has recreateds his famous Judge Roughneck persona
Neville Staple first came to my attention as the toaster proclaiming "Bernie Rhodes knows don't argue" at the start of the fantastic Specials' hit 'Gangsters', and has remained a constant part of my music collection ever since not just with Coventry's finest but adding his deep tones and wicked grin to the Fun Boy Three alongside Terry Hall and Lynval Goulding and also with Ranking Roger in Special Beat. The title character, which he created for the first time back on the Specials' eponymous debut album for the track 'Stupid Marriage', was seen as being heavily influenced by Prince Buster's hit 'Judge 400 Years' (also known as 'Judge Dread'), and His Honour remains just as commanding now as he did nearly four decades ago. The album also features various Neville Staple Band musicians including his wife Christine Sugary Staples. The couple that skank together stay together. So, to the music itself. The first thing first I couldn't help but notice as I cast an eye down the twenty-one track names that the word 'Dub' is featured eight times on tracks such as 'Maga Dub', 'Crime Dub', 'Dub Street', 'Dub Crazy' and 'Legal Dub'. I confess it made me worry about whether the album was going to be so 'on theme' that I couldn't actually differentiate between the tracks. Still, the album promised a heady mix of "classic Jamaican early reggae tunes, ska stomping rhythms and new tracks with echoes of 2Tone and Bluebeat mixed with Trojan music styles" too, so I was more than willing to give it a go. The title track 'Return of Judge Roughneck' opens proceedings with a jaunty organ and brass sound that takes me straight back to the height of 1979's British 2Tone revolution. It's smooth despite the repeated refrain "Rougher than rough/Tougher than tough", and gets straight under your skin in a way that makes you want to dust off your tonic suit and start dancing. Check out the video for this track on YouTube. It features the Judge's "take on the World of politicians, bankers and bullies, along with dancing barristers and cocky jailbirds." It was shot at various locations in Coventry including the building that housed Coventry County Court way back when Neville was sentenced to a stint in borstal in his youth. His sense of humour, as always, is firmly intact and see if you can count how many roles he takes. 'Down My Street' and 'Lunatics' somehow put me in mind of Madness tracks from 'The Liberty of Norton Folgate' onwards from its effect of singing through a megaphone with a Chas Smash tinge and its subject matter although Staple's news reporter frames the story more explicitly in the present day and age. 'Gang Fever' could as easily have been released at the time the Specials captured the national experience in 'Ghost Town'. It's more upbeat in tone but its concern about the choices of the disenfranchised youth is the same. 'Politician Man' pulls no punches, 'Maga Dub' features unexpected barking dogs and air horns while 'Crime Dub' is more mellow. 'Enjoy Yourself' is in a class of it's own. This cover was timeless in 1949 and, as well as my favourite version by the Specials, it has also been covered by many others from Bing Crosby and Doris Day to the Supremes and Todd Snider. This version is a little less raucous, but it sounds as delightfully refreshing as an ice cold rum and ginger beer with fresh lime. 'Roadblock' is wonderfully sinister, 'Dub Fever' seamlessly blends snatches of speech with sirens, and if you listen on earphones it seems to play with your brain as flashes of sound come from one side then the other. 'Dub Street' seems to have echoes of the Fun Lovin' Criminals' 'Scooby Snacks' around the edges which is neither a criticism nor a surprise. It's hard to choose a favourite track but in a pinch perhaps it's 'Bang Bang', not least because its very laid back vibe and earworm chorus got stuck straight in my head. 'Dub Crazy', with its call back to the earlier 'Lunatics', 'Enjoy Yourself, and other tracks, is only just beaten into second place with its discordant piano and spine-chilling brass and echoes. Plus it seems like the album is scattered with tiny snatches of audio callbacks to classic Specials' tracks with just a few notes there and a horn motif there. My fears that this album would have multiple tracks that are hard to differentiate was thankfully unfounded. Staple has been doing this for a long time and his relaxed and well-founded self-confidence in his own abilities shines through. Some tracks are designed for listening to while lying on a beach somewhere hot but also chilled out, while others paint pictures of a grey, foggy land shot through with the blood of gang member. It ends with 'Legal Dub' requesting the legalisation of marijuana before breaking off in a way that leaves you wanting more. Luckily, Wikipedia promises me that "another joint album with Christine Sugary Staple is due to be released later in 2017 which includes collaborations with other artists, including Roddy 'Radiation' Byers (former band mate of The Specials)." I'm holding Wiki and Mr Staple to that.
Track Listing:-
1
Return of Judge Roughneck
2
Bangarang
3
Down My Street
4
Lunatics
5
Crime Don't Pay
6
Gang Fever
7
Politician Man
8
Maga Dog
9
Run
10
Be Happy
11
Sweet Sensation
12
Enjoy Yourself (Ragtime Lounge Mix)
13
Maga Dub
14
Crime Dub
15
Roadblock (Slam Door Dub Mix)
16
Dub Fever
17
Jah Baddis Dubplate
18
Dub Street
19
Bang Bang
20
Dub Crazy
21
Legal Dub
Band Links:-
https://en-gb.facebook.com/NevilleStapleBand/
http://www.originalrudeboy.co.uk/
https://twitter.com/NevilleStaple
Label Links:-
http://www.cleopatrarecords.com/
https://twitter.com/CleopatraRecord
https://plus.google.com/114470225446916975422/posts
https://www.facebook.com/CleopatraRecords
https://instagram.com/cleopatrarecords/
https://www.youtube.com/user/CleopatraRecords
Have a Listen:-
interviews
---
Interview (2020)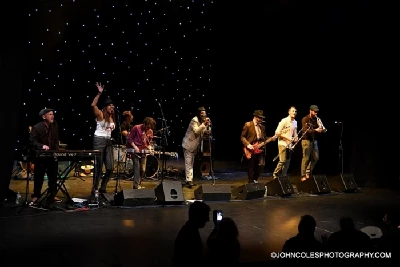 'Original Rude Boy' Neville Staple talks to Andrew Twambley about his new single 'Lockdown', his long musical career and his burning desire to reconnect with fans.
Interview (2017)
Pennyblackmusic Regular Contributors
---