---
L A Salami
-

Dancing With Bad Grammar
published: 26 / 11 / 2016
---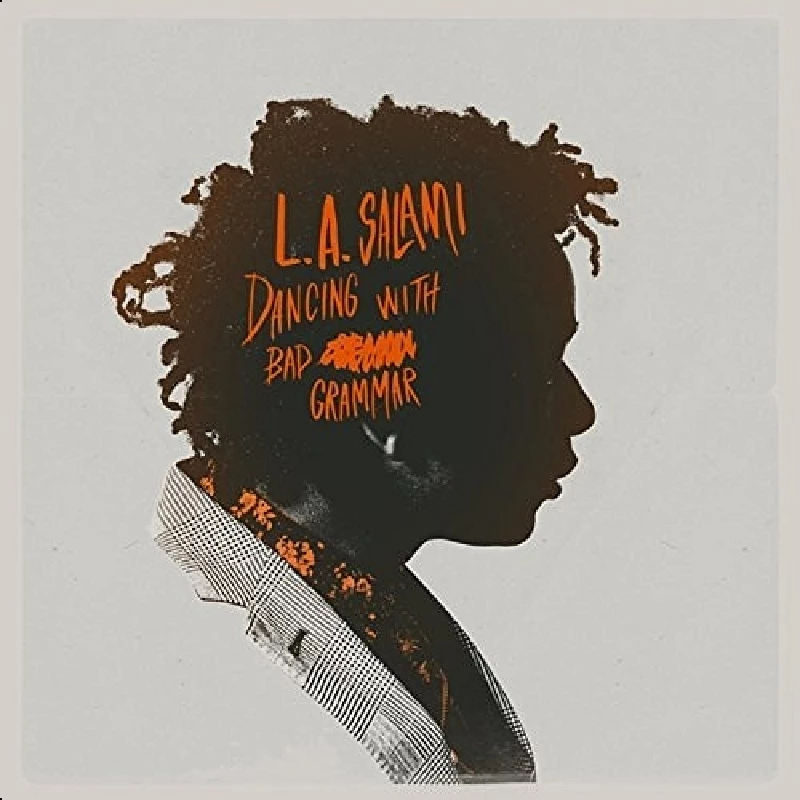 intro
Explosive and angry long-awaited debut album from London-based singer-songwriter and musician L A Salami
Some albums hit you with the bomb straight away. You've barely got home, checked out the folds on the receipt and BAAAAAAAAAMMMMM! 'Teen Spirit' has plastered you onto the bedroom wall, set all the car alarms off and woken up a few nearby dogs. Whereas others are happy to lead you on an unassuming stroll round the crater, stepping over bits of debris before calmly handing you two straggly bits of wire and motioning you to join them together. Seconds later you're standing there charred, naked with cartoon teeth cracking like china and an inane grin where your mouth used to be. So it is with L A Salami's debut album and the track in question, track 6 'The City Nowadays'. The song rides in like Clint Eastwood in 'High Plains Drifter' before hitting you with the best riff of 2016 and a groove fedexed over from Nick Cave's Rio-infused 90s classic 'Do You Love Me?'. Like Clint, L A is not happy.. not happy at all "..downloaded music's become too easy, it's destroying the culture.. what happened to rock'n'roll?" he asks. "What happened to hip hop? What happened to the cinema.. everything's four stars or more.. fast food films, fast food music, fast food politics, fast food ideology." Finally someone is articulating now and turning it into a glorious, righteous plea. A plea for what isn't exactly clear but identifying the problem is fine for starters - fine when it sounds this fucked off and beautiful. In fact I just had to go and play this LOUD on the hi-fi, not the poxy spoxify laptop. It sounds immense and now I feel dizzy. My neighbours are hopefully L A Salami fans. The song even comes complete with its own comical response in the shape of the following track 'Papa Stokely (skit)' with an impressed listener gushing "You got the BLUES, Nigga!" and offering to manage our hero. Genius. The rest of the album showcases L A's versatile band as much as his acoustic troubadourings - check out the guitar fireworks and organ stab embers on opener 'Going Mad As The Street Bins'. Meanwhile the dual muses of Messrs Dylan and Hendrix loom large throughout. The former's spilling out words tripping over themeselves sometimes and the latter's sense of style and poise. Maybe it's no surprise then that it was Burberry who got on the band wagon early and hired his elegance for a new range back in 2014. But it's the words where L A is really working, particularly on tracks like 'My Thoughts, They Too Will Tire', the wistful '& Bird' recalling Avi Buffalo and 'Loosely On My Mind' where he puts on the shoes of a young knife-packing street gangster for a chilling ride round the back streets and stairwells of the capital that too often end up on the news - and if it's not imagined then it's a public confession to rival 'Kind Hearts and Coronets'! Elsewhere 'I Wear This Because Life Is War' dons the cowboy hat again as the band gallop across some John Ford desert kicking up the dust. "I was raised an honest man but an honest man must learn to lie," he strains to camera, pulling up the reins as Julian Cope peers out approvingly from behind a rock. There is respite round the campfire as well. 'I Can't Slow Her Down' glides in on some soothing chords and distant ride cymbal while 'Day to Day (for 6 days a week)' borrows a clever call and response lyrical style from you're not quite sure where to make an instant classic. If the album has a fault it might be a bit too long but when you've got a singer and songwriter this good and a band of outlaws to back him up you'd be a brave man or woman to suggest an edit. Four stars. And more.
Track Listing:-
1
Going Mad As The Street Bins
2
& Bird
3
No Hallelujahs Now
4
Anything's Greener Than Burnt Grass
5
I Wear This Because Life Is War!
6
The City Nowadays
7
Papa Stokely
8
I Can't Slow Her Down
9
Loosley On My Mind
10
Why Don't You Help Me?
11
Day to Day (for 6 days a week)
12
Def(a)ormation Days
13
Aristotle Ponders The Sound
14
My Thoughts, They Too Will Tire
15
Pete The Monkey; The Baptism Of Petter The Young
Band Links:-
https://www.facebook.com/LASalami
https://twitter.com/lasalami
https://en.wikipedia.org/wiki/L.A._Salami
https://www.instagram.com/lasalami/
https://www.youtube.com/user/TheLasalami
live reviews
---
Servant Jazz Quarters, London, 11/7/2016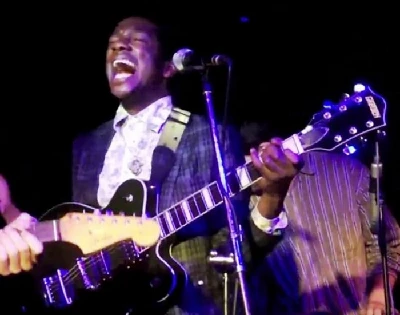 Dastardly opens the Sunday papers, reads an article about L A Salami then next day finds himself face to face with the talented South-East London troubadour in the Servant Jazz Quarters
Pennyblackmusic Regular Contributors
---