---
Mutants
-

Your Desert My Mind
published: 26 / 11 / 2016
---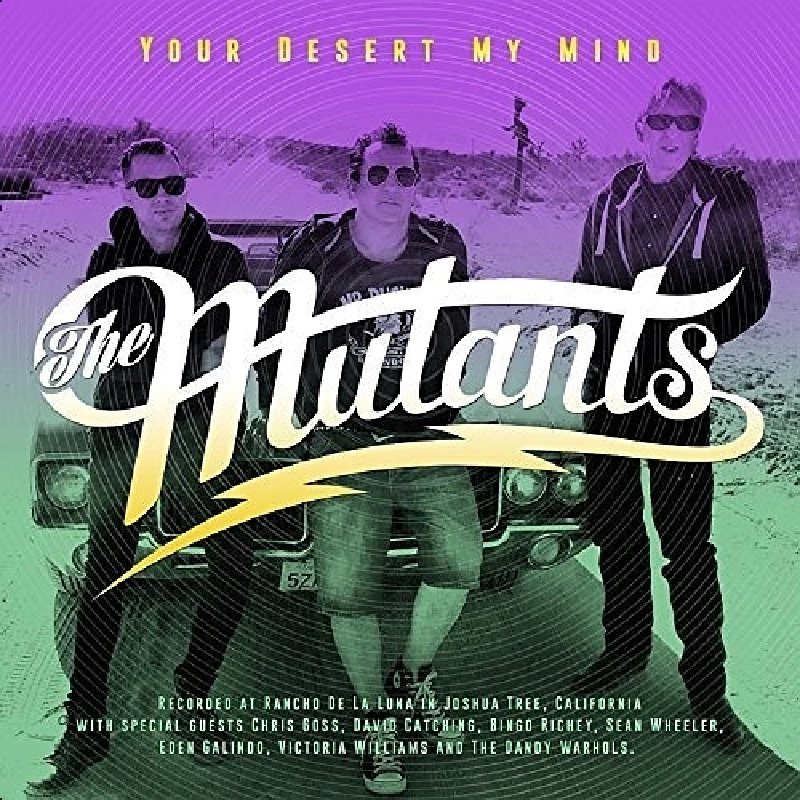 intro
Compelling third album recorded from punk supergroup the Mutants, the band of Adam and the Ants bassist Chris Constantinou and Damned drummer Rat Scabies, and which involves members of the Eagles of Death Metal and the Dandy Warhols
For their last album long-standing UK rockers Chris Constantinou and Rat Scabies enlisted a selection of kindred souls from Japan's rock and roll scene to produce a deranged slice of noise called 'Tokyo Nights'. For their third release the duo - and their partner in crime Paul Frazer - have gone West rather than East, heading to Joshua Tree in California. As you might expect from its title, 'Your Desert My Mind' has ditched the noisy-throwback Japanese rock for a Josh Homme-esque vibe, all heavy guitars, distorted vocals and fuzzy melodies. Guests dropping in include sometime-members of the Eagles of Death Medal, Masters of Reality and - perhaps a tad oddly - the Dandy Warhols. And, as with their last effort, Constantinou and Scabies fashion a compelling offering from these familiar ingredients. The tracks featuring Sean Wheeler are standouts, but there is not a weak link here. None of this is exactly novel. Anyone familiar with outputs sometimes lumped together as desert rock will feel right at home here. This is basically a punkier take on Homme's famed desert sessions, although making that comparison probably ladles more pressure on any set of musicians than is fair. But if it lacks slightly in originality, 'Your Desert My Mind' more than makes up for that in variety. The rolling cast of guests all throw something different in, from the almost spoken word and choral harmonies of 'Night Bus to Krakow' to the driving classic rock feel of Fidgety to the exactly-as-it-sounds 'Machismo Postura'. Anyone who has ever taken pleasure from the sludgier end of the rock spectrum should find something to like here. The Mutants are definitely on to something with the globetrotting, guest-star laden game plan. The only questions remaining at the end of the this album is "Where are you going to go next, and how long do we have to wait to hear what you get up to?"
Track Listing:-
1
Your Desert My Mind
2
Post Everything Blues
3
Fidgety
4
Vultures
5
The Final Hand
6
Night Bus to Krakow
7
Night Bus To Krakow (The Return)
8
Lucky One
9
Always Know Where Your Water Is
10
Highway 62
11
Machismo Postura
12
Distant Light
Band Links:-
https://www.facebook.com/TheMutants.RhythmAndPunk
https://twitter.com/themutants1234
http://themutants.co/
Label Links:-
http://www.killertracks.com/
https://twitter.com/killertracks
https://www.facebook.com/KillerTracksProductionMusicLibrary
https://instagram.com/killertracks
https://www.youtube.com/user/KillerTracksMusic
https://plus.google.com/+killertracks/videos
reviews
---
Tokyo Nights (2015)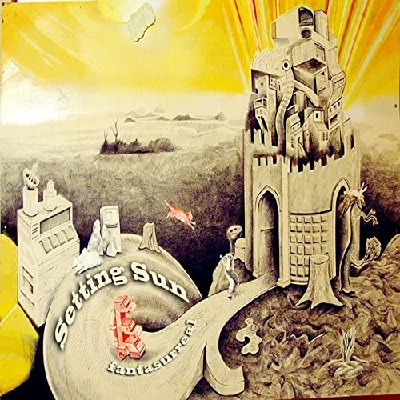 Glorious rock and roll on second album from punk supergroup the Mutants, which include Adam and the Ants bassist Chris Constantinou and Damned drummer Rat Scabies, and involves on this record a rotating set of Japanese guest stars
Rhythm and Punk Review (2014)
related articles
---
Chris Constantinou: Interview (2021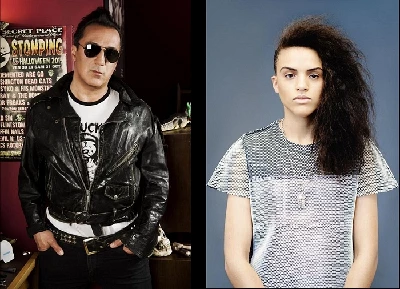 Ex Adam Ant bassist and Wolfmen frontman Chris Constantinou talks to Andrew Twambley about his new award-winning project Rude GRL + CC, playing at Live Aid, working with Rat Scabies and Wilko Johnson and co-writing with Lou Reed.
Pennyblackmusic Regular Contributors
---