---
published: 23 / 8 / 2016
---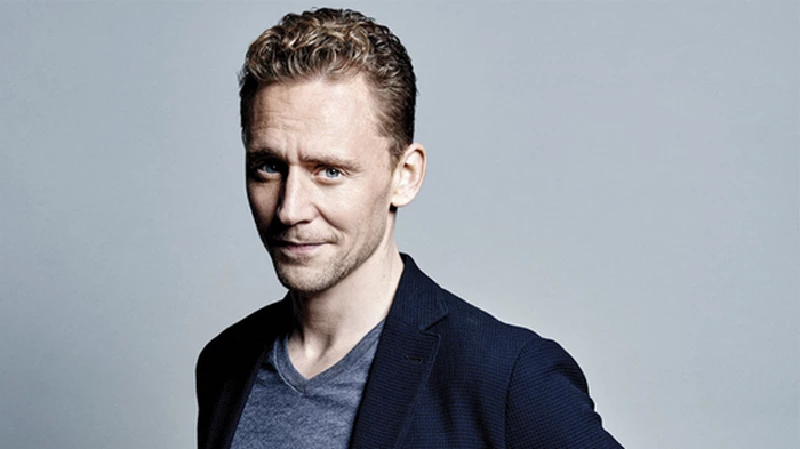 intro
Former Oxford schoolboy, Tom Hiddleston, talks to Nick Dent-Robinson about his recent big screen challenge playing Country legend Hank Williams, 'I Saw the Light'
Tom Hiddleston is renowned for his love of dancing – as proven on various chat shows where he has been happy to demonstrate some of his favourite moves. A recent video of him dancing with Taylor Swift at New York's glamorous Met Gala went viral. Since then the couple are said to be "dating" although, perhaps to generate even more speculation, Tom tells me he isn't really ready to comment in detail on that. "But, yes, I do love dancing – who doesn't?" says the 35-year old, who started acting by doing impressions to entertain his classmates when he attended Oxford's private Dragon School. "I haven't actually danced for a long time, but I did happen to be dancing at the Met Gala, just because it was a good party. I was sitting on the same table as Taylor Swift and she said to me, just a trifle wistfully, 'The thing with these parties is nobody ever gets up to dance.' So, we just both got up and danced." Grinning broadly, Hiddleston adds, "I had no idea it was going to ping around the world – but it's all good publicity, isn't it? And Taylor Swift is a nifty dancer. I like her music, too!" Footage of Tom Hiddleston has gone viral before. His recent performance as undercover agent Jonathan Pine in the TV adaptation of John Le Carré's espionage drama, 'The Night Manager', drew huge acclaim – along with calls for him to play the next Bond. However, it was the intense sex scene with actress Elizabeth Debicki that caused the biggest sensation. It must be strange to wake up and discover that suddenly newspaper columns and online forums are all dedicated to the sight of your bare buttocks! "Well, I have no control over anybody else's opinion of my work, or who I am, or what I do, so you just have to keep doing whatever you do," Tom comments drily. At the time this viral reaction occurred, Hiddleston was in Vietnam filming 'Kong: Skull Island', which will be released in 2017. What did he think of this sudden rush of attention? "I had an immediate job to get on with, so that is where my focus was," the actor answers smoothly, adding, "and I don't think there's much more I can usefully say about the nudity, is there?" Tom was born and raised by his well-heeled parents in London and Oxfordshire and subsequently boarded at Eton before attending Pembroke College, Cambridge where he earned a Double First in Classics. He was initially spotted by a talent agent during a university production of 'A Streetcar Named Desire'. He then appeared in numerous TV and stage projects before training at RADA and graduating in 2005. So, with that pedigree, it's rather hard to imagine him ever feeling ruffled – though he tells me that, where work is involved, he can sometimes be a perfectionist and hard to please. "I do put a huge amount of pressure on myself as an actor, with every single thing I do," he admits. "Of course I do try quite hard not to let that show too much....as you would expect me to." The project we are meeting to discuss, 'I Saw the Light', explores the life of Hank Williams, who emerged from the Alabama music scene following the Second World War, and who is credited by many with revolutionising Country music. The film charts the music legend's rise, his volatile relationship with his wife, Audrey – who is played by Elizabeth Olsen – and his struggles with substance abuse and spina bifida occulta, before his death on New Year's Day 1953 at the age of just 29. "I felt a huge responsibility to Hank Williams and his legacy," Tom says. "I felt it even more keenly when I arrived in Nashville. I kept saying to Rodney Crowell, the film's Executive Music Director and a major Country star, 'It is like I've turned up in Liverpool and I'm trying to play John Lennon.' "In Nashville, people have a very strong opinion about Hank Williams. He is revered as one of the godfathers of American music. So, you see, the responsibility to play him honestly, and to satisfy people who care very much about him, was absolutely massive. "But accepting the challenge felt right to me. It is hard to say why I choose to do the films that I do. It is hard to say why I play the characters I choose to play. But it is always something instinctive. It is pure gut feeling. "There was something in the script by Marc Abraham – who both wrote and directed the film – which I read for the first time four years ago, which seemed to me to be incredibly authentic and which I really connected to. Marc had written about Hank Williams with such compassion and lack of judgement." Before filming commenced in late 2014, Hiddleston "filled myself up" with everything he could find out about the late singer-songwriter. Determined to sing all the songs himself, he also stayed with Rodney Crowell for five weeks before the cameras rolled. "It was a question of practice, practice, practice. Hank's tone is not an easy one to emulate – especially for an Englishman trained in choral singing. I had to really work hard at refining my yodel and inflecting all my vowel sounds," he recalls. "Rodney Crowell was very sweet about it all, but he was not going to let me get anything past him. He would say, 'Sorry, Tommy boy, but I can hear your English choirboy coming out of you now. Stop that right there!' Then I had to just keep working harder and harder to get it all right." Some days Hiddleston and Crowell would work for eight hours straight. "I did not physically punch any walls, but I would have put my own head through one at various points because I was so frustrated with myself," he confides. "You see, I had to change the way I actually sound to such a great extent in order to sound like Hank Williams, and also to try to express the sincerity and the authenticity of the songs. In some instances that did come very naturally, like with 'Why Don't You Love Me?' – which took only an hour for me to record perfectly. I don't know why this particular song came so easily to me. But then it took me two whole weeks to record 'Lovesick Blues', just because the way he sings it is so strange and I am a perfectionist." Hiddleston insists on playing down the rumours of him being cast as a future James Bond, and is emphatic that nobody - other than journalists - has ever talked to him about this. Nevertheless, his career does look set to continue to soar skywards. Has he found handling fame difficult? "The way I find peace with it – or the way I feel most easy with it – is just going, 'Well, I know who I am and I know what my life is and everyone else's opinion is just their own opinion.' You just have to allow it all to happen, and be a bit passive and accept things will be as they will be," says the actor, who is currently filming 'Thor: Ragnarok', his fourth outing as the villainous Loki, following his introduction to the Marvel Cinematic Universe in 2011. Reflecting, finally, on all the issues around fame, he suddenly adds, "You know, there was a very great musician, who was at least as great as Hank Williams ever was and who I admire hugely. He was called John Lennon and with Paul McCartney he wrote a song called 'Let It Be', and that is a very wise sentiment indeed." 'I Saw the Light' is showing in selected UK cinemas – and the DVD is due for release soon.
Visitor Comments:-
805

Posted By: lisa, chicago on 22 Jul 2016
This is a great interview. i saw the film in Chicago and would never have suspected that Tom was British, as his acting and singing were very authentic, but definitely go see it for yourselves!
---
Pennyblackmusic Regular Contributors
---