---
Jim Ghedi
-

Home is Where I Exist, Now to Live and Die
published: 8 / 10 / 2015
---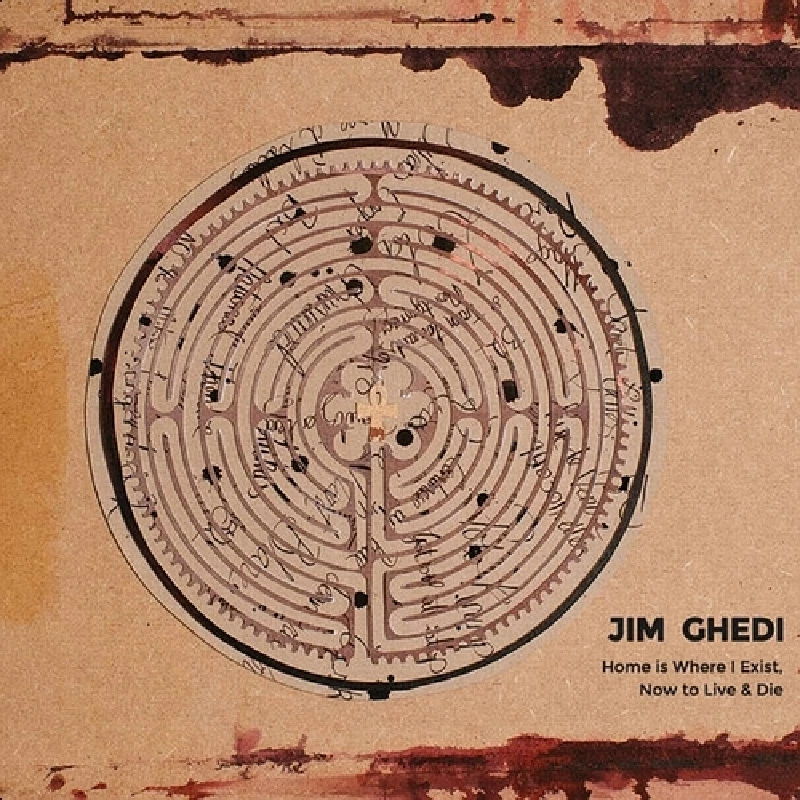 intro
Ambitious and experiemntal instrumental folk rock which reflects on travelling on latest album from Sheffield-based acoustic guitarist, Jim Ghedi
In the leafy suburbs and forgotten back streets of Sheffield there is a quietly inventive and active independent music scene. Often bypassed by the more hip and trendy venues in the town you might drop on gems such as Audacious Art Space, Café 9, the Rude Shipyard, Golden Harvest and the elusive but almost mystical Heretics' Folk Club who all get along just fine, thank you, promoting artists and putting on gigs that you might just hear about from a friend or a poster on a café wall. 24 year old Jim Ghedi is one of the artists you could easily stumble across. He is often found collaborating with folkies, jazzers, poets and painters on his endless journey to push back musical and artistic boundaries. He has already released four or five impressive statements including 'Of Abyssina' with Neal Heppleston, and a stunning magnum opus of spiritual jazz fusion 'Sator'. Always the traveller, Jim took himself off to Brussels, late last year,armed with his guitar and notebook. The result of this experience found him back in love with his trusty guitar and, dispensing with lyrics, a passion for instrumental composition. An encounter with Toby Hay, a talented guitar player himself, led to a friendship that give birth to 'Home Is Where I Exist, Now to Live and Die'. which is being released released on Hay's Cambrian Records. 'Home...' is a traveller's album and Ghedi uses his love of soundscapes to bookend the album with field recordings from street and railway stations to start and end the journey. Not an artist to be pigeonholed, his guitar style is really his own. He is capable of moments of stunning gentle beauty and episodes of aggressive attack that make you sit up and take notice. As you engage with Ghedi's offering, you find yourself in Robbie Basho territory or 'Breakfast in the Field'-era Michael Hedges. You kind of expect a nod to Renbourn or Graham, but Ghedi's compositions are ambitious, experimental and symphonic and follow a different course. He is learning the art of dynamics, unafraid to leave a space before fearlessly embarking on a new theme. When he chooses to solo, there is no "look at me with my flashy a hundred notes a second." He appears to dance over the fretboard leaving flurries of notes that glitter and sparkle. Opening with an electronic soundscape 'Bienvenue a Bruxelles Le Metro Ligne', he feeds into a lively 'St. Gilles' and from then on the journey continues as he flexes his muscles mixing finger style, chord work and atmospheres .A highlight 'Sinful Man I Am' captures a night out on the town perfectly. As usual with a Jim Ghedi album. listening is an intense experience and demands all your attention as he effortlessly moves from theme to theme. He closes the album with the title track 'Home Is Where I Exist, Now to Live And Die, hhighlighting Ghedi's abilities to extract real emotion from his guitar. This is a continuing theme with Jim Ghedi – that music must touch the soul. After the journey we arrive to "Home" and this final track is lovely gentle pastoral reflection on having a safe play to rest and just be. Jim Ghedi goes on tour in October with Toby Hay, whose latest offering 'Rhayader' is a lovely five track EP of stunning folk/baroque guitar work that perfectly captures the forests and moors of his South Wales home. Try and catch them if you can. These young men are capturing the spirit of something that has been lost and deserve our ears.
Track Listing:-
1
Bienvenue à Bruxelles, le métro ligne 3 & 4
2
Saint Gilles
3
Journey to Maastricht
4
An ode for Ric Booth
5
Sinful man am i (A night in de la charge)
6
Seven oaks (Gwyn's song)
7
Le botanique chante la maison 07:06
8
Home is where i exist, now to live & die
Band Links:-
http://www.jimghedi.com/
https://en-gb.facebook.com/JimGhedimusic/
https://twitter.com/jghedi
https://jimghedi.bandcamp.com/
Label Links:-
http://cambrianrecords.com/
https://www.facebook.com/Cambrian-Records-694893700543480
https://twitter.com/cambrianrecords
features
---
Under the Radar (2018)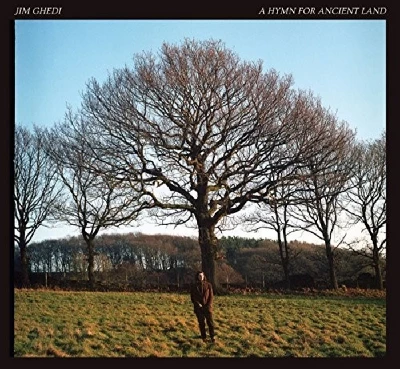 In his 'Under the Radar' column, in which he searches out often under-rated musicians, Keith How examines Sheffield-based instrumental musician Jim Ghedi's new release, 'A Hymn for Ancient Land'.
Pennyblackmusic Regular Contributors
---