---
Joe Bonamassa
-

Live at Radio City Music Hall
published: 8 / 10 / 2015
---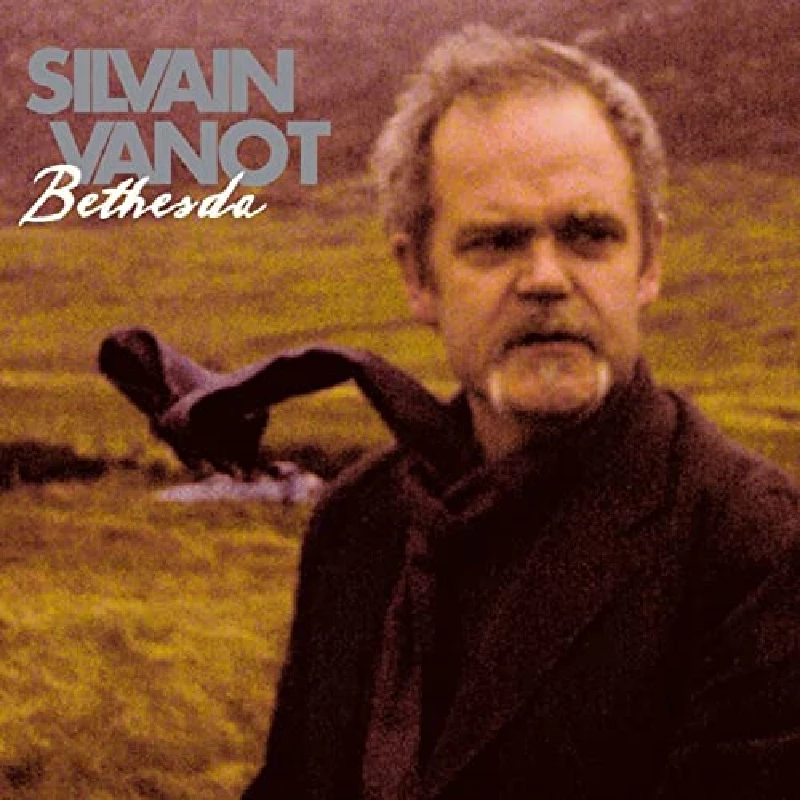 intro
First-rate CD/DVD in which acclaimed guitarist Joe Bonamassa achieves his dream of performing live at New York City's Radio City Music Hall
By twelve-years-old, Joe Bonamassa could lay claim to performing onstage with B.B. King, but his dreams of becoming a world-class electric guitarist were only beginning to take shape back in the late 1980s. Since that time, this blues statesman has released more than fifteen albums and played across the globe. He'll be touring the UK in October and also is planning an ambitious North American Tour. In fact, Joe is known to play approximately two hundred shows a year. But getting back to dreams. This native New Yorker dreamed, too, about playing in the iconic Radio City Music Hall and in January, he and his band performed a sold-out, two night show. To commemorate that concert, a new CD/DVD package is being released which includes: "two newly recorded songs, nine unreleased live tracks, 75 minutes of music, and a 40-page collector's book." The project was produced by Kevin "Caveman" Shirley (Led Zeppelin, Iron Maiden, Journey), whose creative work with Joe includes the production of 'Black Rock' and 'Different Shades of Blue.' The footage opens with a fleeting glance at the surrounding neighborhood's pizza slice storefronts and Rudy's Music Store, where one can imagine the ambitious guitarist eyeing a sleek Telecaster. The concert opens with 'Dust Bowl'. Joe is wearing a long-sleeved, crisp white shirt, a jet-black suit and shades. He's in great voice, singing with a rawhide-tinge, "All you give me is innocence and the classic runaround." Continuing in the same vein, the band breaks into 'Trouble Town.' The band, the Huckleberries, brings this acoustic part of the performance to life with each and every song. Keyboardist Reese Wynans adds some honky tonk wizardry with his rambling fingers. The engaging hook is also echoed brightly by Mats Wester on mandola and rhythmically heightened by Lenny Castro, whose cool persona and freestyle percussive moves make the gorgeous but somewhat intimidating Radio City Music Hall look like home. The Dubliners' Gerry O'Connor sets into place an undulating tempo. Wester adds breadth between the spaces in Joe's verses. 'Different Shades of Blue' is a unique song featuring stark, reality-based lines. Joe sounds rightfully bitter in the first verses, but then veers towards an illuminating compassion as the story progresses. "Got the past ten years written on your face," he points out, "the boat you're sitting on has sprung a leak." "What a dream it is play here," Joe says, peering out at the magnificent sea of faces. He introduces the band with great pride and then the next song begins. 'Black Lung Heartache' finds Mulligan's delicate bowing accenting Joe's defiant strums. "I've seen many men/They become hard as nails," Joe wails. The camera closes in on the focused rapport shared amongst the players. In 'Happier Times,' Joe's voice turns sweet and regretful. The brass band magically appears and Joe plays a heart-wrenching solo, leaning towards the drum kit as though it would somehow save him from despair. On 'Never Give All Your Heart,' Joe's extraordinary solo levitates with emotion and he delivers one of the most intimate performances of the night. 'Hidden Charms' yields another wrenching solo. Joe seems to get more and more expressive with each phrase. "Hanging out with you is like living on the moon," Joe sings. This next song brings the room back to a temporary ground zero. 'Living on the Moon' also gives Joe a chance to play with the phrasing. His voice lashes out like a bullwhip and in his next solo, he strongly takes into consideration pacing and tone. The smoke-filled air creates a swampy effect. 'I Can't Be Satisfied' features more visceral riffs from Wynan, who also shines on 'Double Trouble,' where life on stage slows way down to greet silky stabs of horn, courtesy of Lee Thornburg, Nick Lane and Paulie Cerra on trumpet, trombone and sax. "I got double trouble/I can't talk or cry," Joe laments. He slams down the whammy bar in this two-edged gem, losing himself in the process.' One Less Cross to Bear' features dueling rhythm makers: Castro's compelling conga solo writhes against drummer Tal Bergman's own kinetic energy. 'Love Ain't a Love Song' is gifted by talented bassist Carmine Rojas. He's got a beautiful style, but this is the one song in which you can really hear it and really appreciate it. 'I Gave Up Everything For You, 'Cept the Blues' bleeds into a freewheeling jam. 'So, What Would I Do' begins with Wynan's Big Easy style. Joe sings, 'You're the rock keeps me grounded." The horns add a luminescent touch. The show ends with a quick thank you. If you were there in person, you'd probably be hooting and begging for an encore, but you might also be cursing the tall guy with the wide-brimmed hat directly in front of you. With this format, you get box seats. The set list was inspiring as it, overall, was varied in mood, tempo and genre. This was one great night. Joe demonstrated incredible range with his voice, which can mimic seemingly any state of mind or human emotion and with the way he made his acoustic and electric guitars sing and burn with authenticity. And, surprisingly, that twelve-year-old enthusiasm hasn't left the building. Joe Bonamassa loves what he does and he's only too happy to share it. He looks completely natural on camera and shows great affection towards his band. This DVD was expertly done. There were many tasteful close-ups of active and pensive Joe as well as shots that spoke of the band chemistry. The predictable audience shots that grace so many videos were absent, which is another positive. But most importantly, you come away feeling that you really understand the players; what they do and what keeps them so in tune with their livelihoods. And, like the young man with nose pressed against the glass window of a vintage music shop, you feel a great sense of hope. You're a fan, but you're an important player too.
Track Listing:-
1
I Can't Be Satisfied (Live Version)
2
One Less Cross to Bear (Live Version)
3
Living on the Moon (Live Version)
4
I Gave Up Everything for You, 'Cept the Blues (Live Version)
5
Dust Bowl (Live Version)
6
Trouble Town (Live Version)
7
Still Water (Live Version)
8
Different Shades of Blue (Live Version)
9
Happier Times (Live Version)
10
Never Give All Your Heart (Live Version)
11
Hidden Charms (Live Version)
12
Love Ain't a Love Song (Live Version)
13
So, What Would I Do? (Live Version)
Band Links:-
https://www.facebook.com/JoeBonamassa
http://jbonamassa.com/
https://twitter.com/JBonamassa
https://instagram.com/joebonamassa/
https://plus.google.com/102366655585860589479/posts
https://www.pinterest.com/joebonamassa/
Have a Listen:-
live reviews
---
Austin City Limits Livestream, 1/4/2021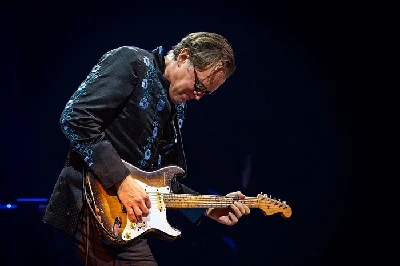 For fans of guitarist and singer-songwriter Joe Bonamassa, Lisa Torem discovers that the Austin City Limits livestream is an exciting way to celebrate the old and the new in the comfort of one's home.
Pennyblackmusic Regular Contributors
---