---
published: 8 / 9 / 2015
---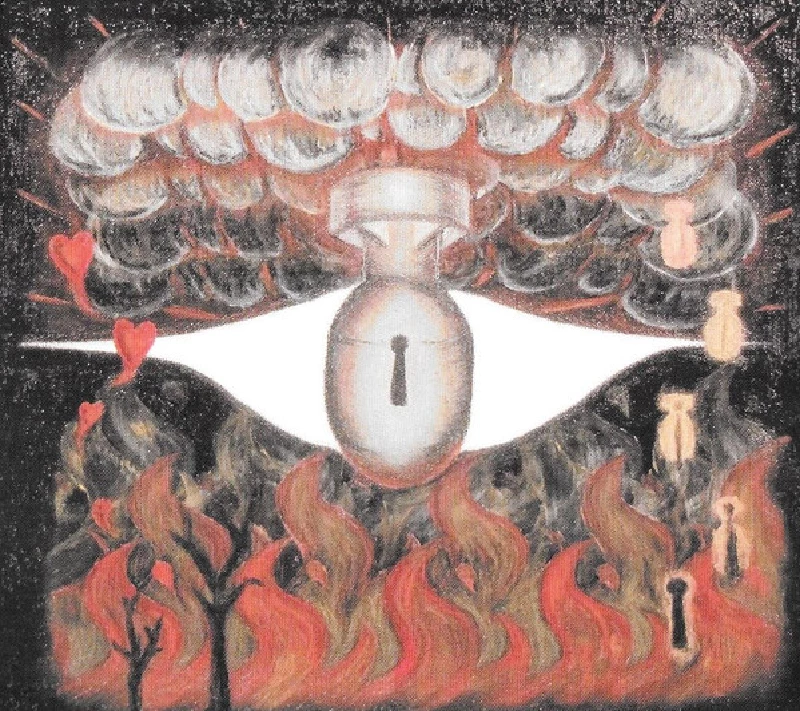 intro
Enjoyable if slight slice of glossy power pop on third album from Strokes guitarist, Albert Hammond Jr
Albert Hammond Jr's solo material draws from a different pallet from the Strokes, his primary band. His music is broader, brighter guitar pop, a little bit Beach Boys, a little bit Guided by Voices. His first solo album, 'Yours to Keep', was catchy lo-fi guitar pop, and his second, 'Como Te Llama', was more of the same, if slightly lower key. His guitar playing, distinctly muted and rhythmic, stands out the most on those records, anchoring his music to the Strokes even as he tries to move away from them. 'Momentary Masters' is a more confident sounding record, slick and wider screen than his previous records. Hammond's guitar playing is still incredibly distinctive (and shows just how crucial Hammond is to the Strokes' sound), but he has broadened his frame of reference. The slickness gives 'Momentary Masters' a slightly 80s new wave feel. Opener 'Born Slippy' and 'Power Hungry' set the tone for the record. Spacious and glossy, driven by Hammond's muted guitar lines, with little elements – a Cure style second guitar line, disco-style strings – that reinforces the 80s vibe. 'Caught by My Shadow' is a grittier track, driven by a big, minor riff. 'Razor's Edge' is a Knack-like power pop song, and a stand out. Hammond's songs are well constructed and catchy, if a little forgettable. They don't linger with you for long after you've listened to them. That's not to say that 'Momentary Masters' isn't an enjoyable listen – lots of 80s new wave was fun but throwaway. Whether that was Hammond's intention is questionable, but in the style and context of the album it works.
Track Listing:-
1
Born Slippy
2
Power Hungry
3
Caught By My Shadow
4
Coming to Getcha
5
Losing Touch
6
Don't Think Twice
7
Razors Edge
8
Touché
9
Drunched In Crumbs
10
Side Boob
Band Links:-
https://www.facebook.com/AHJofficial
http://alberthammondjr.com/
https://twitter.com/alberthammondjr
Label Links:-
http://www.infectiousmusicuk.com/
https://www.facebook.com/infectiousmusicuk
https://twitter.com/Infectious_uk
https://www.youtube.com/user/infectiousmusicuk
https://vimeo.com/infectiousmusic
interviews
---
Interview (2015)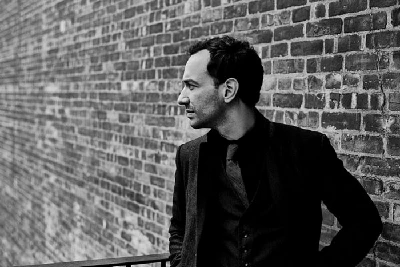 Strokes guitarist Albert Hammond Jr. speaks to Lisa Torem about his just-released third solo album 'Momentary Masters', fronting his new band, and international touring.
photography
---
Photoscapes (2018)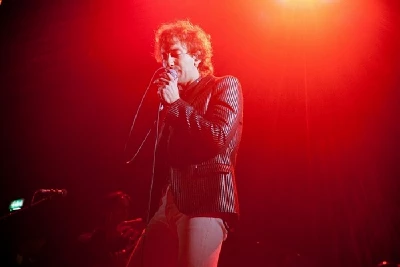 Marie Hazelwood photographs Strokes rhythm guitarist Albert Hammond Jr. at a solo show at the Albert Hall in Manchester.
Pennyblackmusic Regular Contributors
---