---
published: 16 / 9 / 2013
---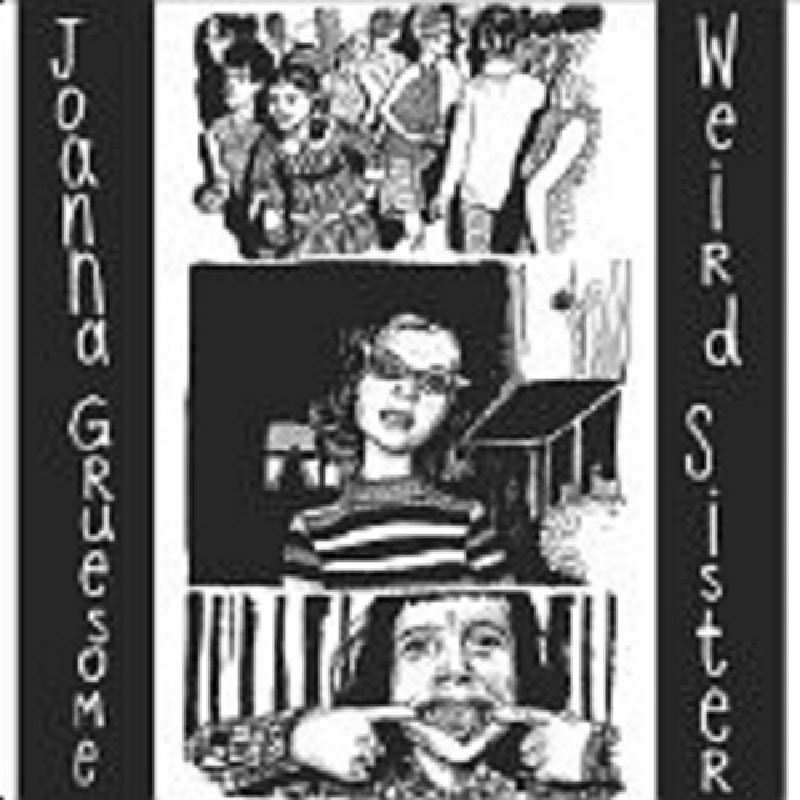 intro
Messy but compelling debut album from Cardiff-based horror fans and noise pop band, Joanna Gruesome
I suppose with a name like Joanna Gruesome you would expect this record to be full of references to blood and gore and mental illness and the dark recesses of the mind. Well, that is exactly what you get with this debut from the Cardiff-based noise pop five-piece. Without wanting to scare the younger section of our readers, this record is peppered with mentions to the devil and zombies and vampires and takes a lot of its influence from comic books. The five players in Joanna Gruesome are Alanna on vocals, Dave on drums, Max on bass and Owen and George both on guitar. The best part of the album was written in a month long stay in The Hell House which, keeping in custom with the theme, is a seedy Brighton hotel and was recorded by producer MJ (Hookworms). 'Weird Sister' is full of pop melodies and tinged with fuzzed out rumbling and loud feedback and manic punk drumbeats, while lyrically it explores such avenues as sexism, mental illness, school boredom and homophobia. It's not by any means a perfect record, and often messy and a sometimes downright ugly piece of work .It, however, doesn't outstay its welcome, lasting a mere 28 minutes and straight from the off with the first track 'Anti-Parent Cowboy Killers' you find yourself smiling creepily along with it. 'Secret Surprise', the first single taken from the debut, again points the finger at mental illness, and is battled with using razor blades as instruments, unconventional tools indeed. Three of the tracks on here -'Sugarcrush', 'Madison' and 'Lemonade Grrrl' - might sound familiar to those in the know because they have all been re-recorded from earlier originals. Amongst all the pop and twinkle of 'Weird Sister' is the raw werewolf's growl of track 9, 'Graveyard'. It is full on and oozing attitude and not to be overlooked. There is one major drawback, however, and that is Alanna's vocal volume. Sometimes in here it is lost to everything else that is going on. It is such a good haunting sound that it is a shame to hide it behind the guitars, fuzz, reverb and tombstones. A sparkling debut then from the Welsh doomsters that is sure to pick up some decent comments and so it should. If only, however, one could get a little more of Alanna's sirens call. Come on, Alanna! Turn it up a bit.
Track Listing:-
1
Anti-Parent Cowboy Killers
2
Sugarcrush
3
Wussy Void
4
Madison
5
Lemonade Grrrl
6
Secret Surprise
7
Do You Really Wanna Know Why Yr Still in Love with Me?
8
Candy
9
Graveyard
10
Satan
Band Links:-
http://joannagruesome.bandcamp.com/
http://en.wikipedia.org/wiki/Joanna_Gruesome
https://twitter.com/joannagruesome
https://www.facebook.com/pages/Joanna-Gruesome/116457368434206
Label Links:-
http://www.fortunapop.com/
https://twitter.com/fortunapop
https://www.facebook.com/pages/Fortuna-POP/202756739792517
Pennyblackmusic Regular Contributors
---