---
published: 15 / 8 / 2013
---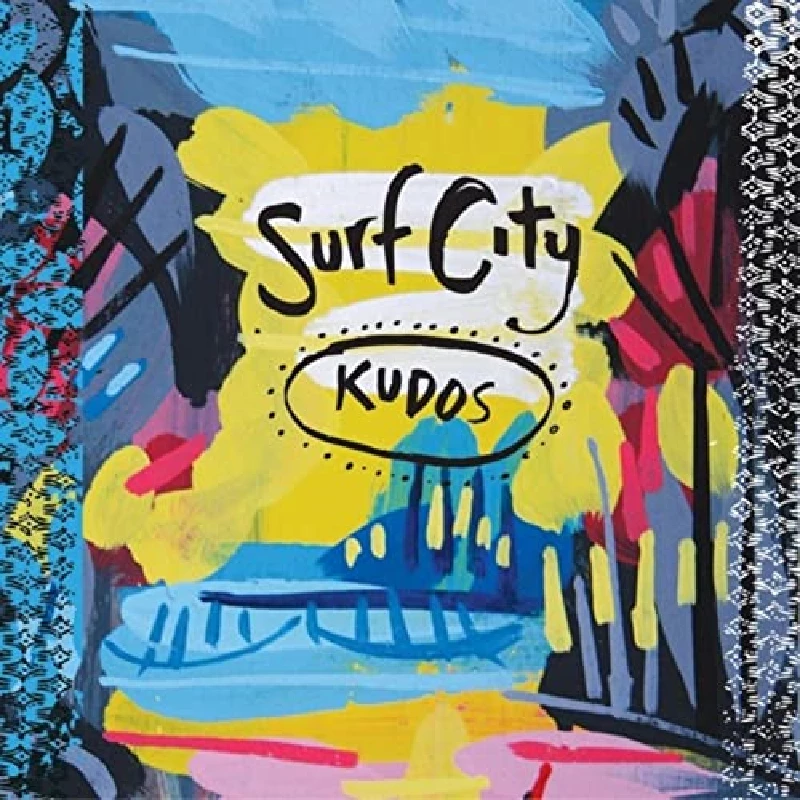 intro
Stunning Krautrock and 60's prog rock-influential latest album from erratic but often brilliant Japanese psychedelic collective, Acid Mothers Temple
How much is too much? That's the question worth asking with yet another album by the prolific Japanese psych-rock collective Acid Mothers Temple, who under various monikers have released by some estimates over six hundred albums, in this case as one of their many incarnations, Acid Mothers Temple and the Cosmic Inferno. It has been difficult sometimes to tell the difference musically between the Cosmic Inferno, Acid Mothers Temple and the Melting Paraiso UFO, Acid Mothers Temple SWR, Acid Mothers Temple and the Mothers of Invasion, Acid Mothers Temple and the Pink Lady Blues, and Acid Mothers Temple and The Incredible Strange Band among other offshoots, but this album does, at least, address some kind of musical difference between the differently named line-ups (which frequently feature pretty much the same people). And that's not even taking into other projects such as Acid Mothers Afrirampo (featuring the crazed Japanese female duo, one of whom – who goes by the name Pika - appears on this album), Mainliner, and main-man Kawabata Makoto's solo albums among many others. During that time, they've released albums with titles such as 'Dark Side of the Black Moon: What Planet Are We On?', 'Does the Cosmic Shepherd Dream of Electric Tapirs?' and 'Pussy Head Man from Outer Space'. With all this activity, it is surprising that Acid Mothers Temple have still allowed time for a number of personnel changes – the first time this reviewer caught them live, around ten years, ago a female member of the band called Cotton Casino stood onstage wearing a space helmet while playing random keyboard notes and smoking a cigar, along with occasionally screaming at the audience (She is, sadly, no longer in the band). Next to her Daevid Allen from Gong stood wearing a druid hat, yelling incantations from the audience. Kawabata, in turn, has regularly set fire to his guitar onstage, throwing the remains to the audience. Indeed, trying to make sense of Acid Mothers Temple's unwieldy discography deserves in a prize in itself. Fans of the collective have been rewarded with a veritable embarrassment of riches, not only with a dauntingly huge catalogue by the various AMT guises combined, but also with collaborations with key players in 70's progressive rock, risen seemingly from the dead: Acid Mothers Gong (featuring Daevid Allen and other assorted Gong members) and Acid Mothers Guru Guru (featuring the mid-70s Krautrock band). Indeed, it's these latter collaborations that really hold the key to what direction the Cosmic Inferno are heading. Whereas non-more-black previous albums under that incarnation such as 'Starless and Bible Black Sabbath' sounded almost like a doom-metal band, what its ultra-heavy riffing and distinctly metal-looking front cover, 'Doobie Wonderland' is a much more joyous affair entirely. Instead of sounding like a heavy Black Sabbath-inspired stoner rock band, Acid Mothers Temple here are far more in thrall to both the hypnotic repetition of Krautrock, with Amon Düül II, Faust, Can, and Guru Guru big influences; and the Canterbury scene of progressive rock bands such as Soft Machine, Caravan, and Comus, as well as other British outfits such as King Crimson and the Incredible String Band (there's probably some Japanese prog rock bands also in the influences there too). Opener 'Doobie Wonderland' begins with some chanting from the band – something along the lines of "Doobie Remember Doobie Wonderland" – before launching into a familiar freak-out jam, characterised by Makoto's gonzo riffing, ridiculously over the top guitar soloing, and Higashi Hiroshi's 'Battlestar Galactica'-style arsenal of space noises emanating from his Korg keyboard. There is, however, a joyous funk element to proceedings too, one decidedly unlike previous Acid Mothers Temple elements. Just in case you thought it was fleeting, 'Planet Golden Love' sounds like something from 'Faust IV' meets Amon Düül II's 'Yeti', with its circular hypnotic riff, unchanging metronomic drum beat, and Tabata Mitsuru's vocals chanting somewhere in the mix. The ecstatic ending is particularly impressive, with its wash of reverbed sound as the beat just keeps on going on while Hiroshi's space effects blast off to Saturn. Of course, Acid Mothers Temple are an acquired taste, and a whole album of this stuff, with many tracks such as 'M.J.Lovve 666' (presumably not a reference to Michael Jackson) lasting as long as eighteen minutes, may test some people's patience. Then again, this is a band who has frequently released albums with songs lasting for either half an hour or even a whole hour. Acid Mothers Temple operate so outside of the conventional music industry and any sense of commercialism, with its insistence on neatly truncated songs and marketing spin, that one has to appreciate their very existence, if not necessarily every bludgeoning note of their bulging discography. In this case, though, Acid Mothers Temple have delivered a valid, joyous addition to their output. Wayward and erratic, like most Acid Mothers Temple albums, but ultimately worth it, this latest release is well worth a listen. Here's to a bucketload of future Acid Mothers Temple albums, gonzo riffing and all.
Track Listing:-
1
Do You Remember Doobie Wonderland?
2
Planet Golden Love
3
Dance With Space Gypsy Queen
4
M.J. Love 666
5
Shining O and Jupiter ?
Band Links:-
https://twitter.com/speedguru69
https://twitter.com/acidmothers
http://acidmothers.com/
https://www.facebook.com/acidmotherstempleofficial/
Label Links:-
http://parallaxsounds.com/
https://www.facebook.com/parallax.sounds/
Visitor Comments:-
798

Posted By: Elrond Hubbard, Turtle Island on 07 Apr 2016
rofl, "Doobie Remember Doobie Wonderland"... the lyrics there are the song title... "do you remember, do you remember, doobie wonderland". You obviously DID remember. I agree though, this is a joyful album and only sticks in the cosmic mud or fans stuck on some certain period, style or track of the band won't enjoy it. Very different, wild and wow the guitar. Title track and M.J.Love 666 are two of my favorites, on the album and of the band. @obscuramundo
---
live reviews
---
Babylon, Ottawa, 30/4/2007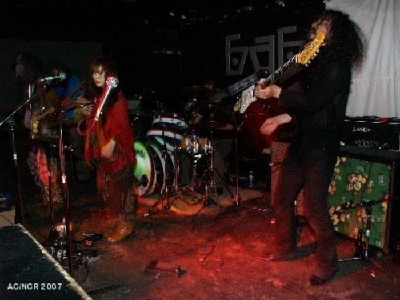 After being forced to cancel their last North American tour because of visa difficulties, Andrew Carver watches Japanese psychedelic rockers Acid Mothers Temple recompense for it by playing a fiery and stunning set at Ottawa's Babylon club
Wolverhampton Varsit
favourite album
---
Acid Mothers Temple and the Melting Paraiso UFO (2006)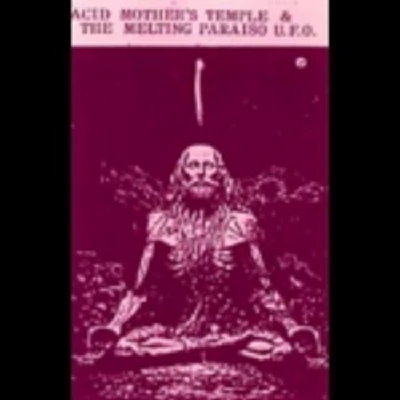 In our ' Re : View' slot, in which our writers reappraise albums from the past, Andrew Carver examines seminal Japanese psychedelic act Acid Mothers Temple and the Melting Paraiso UFO's 1996 eponymous debut album
reviews
---
New Geocentric World Of Acid Mother Temple (2001)
Acid Mothers Temple and the Melting Paraiso UFO is a collective of 30-plus primarily Japanese artists and oddballs, a dozen of whom show up for their latest effort, 'New Geocentric World .…' As usual,
Pennyblackmusic Regular Contributors
---