---
published: 14 / 8 / 2013
---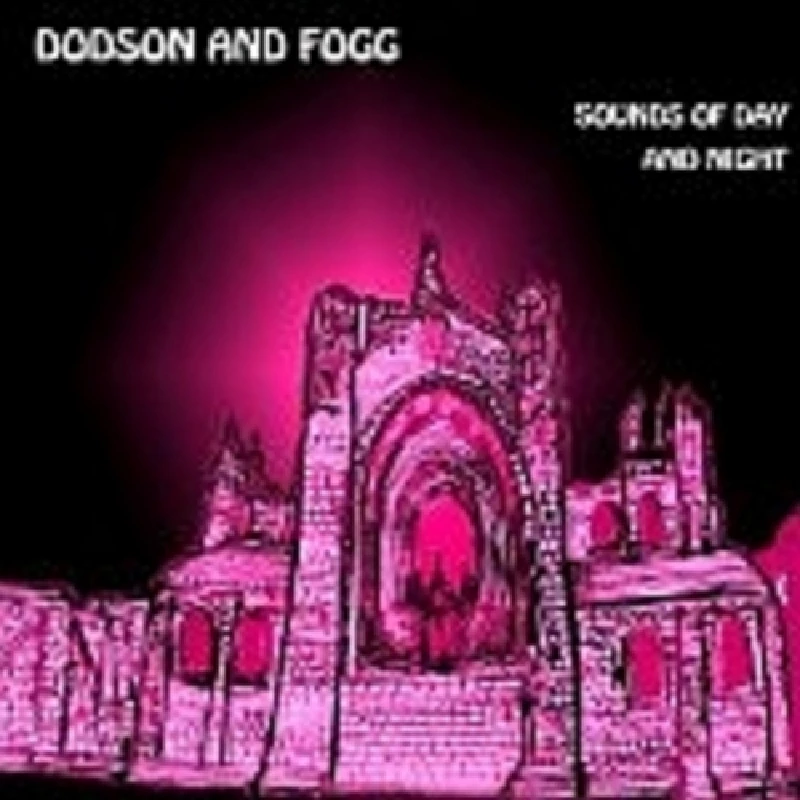 intro
Fantastic third album in less than a year of 60's-influenced pop from Dodson and Fogg, the project of Leeds-based musician and songwriter Chris Wade
The closing months of 2012, and an album came this way that immediately stood out due to the compelling yet touching drawing that appeared on the cover. It was immediately obvious that a lot of care and thought had gone into the graphics of this debut by someone who rated Dickens' 'The Pickwick Papers' enough to name their band after characters in the book, but could the music match the promise of that cover? For anyone who lived through the late sixties, that album was an absolute pleasure to listen to but a little unnerving at the same time. Chris Wade, the exceptional twenty-something who had already packed more into his life than many of those double his age (author, musician, illustrator), was the man behind the Dodson And Fogg project, and not only was Wade adept at capturing the psych/folk/prog sounds of the late 60s and early 70s he also captured the essence of those times perfectly, a feat that is all too rare. There are many musicians who can replicate those glorious sounds but very few who can actually transport you back to those more innocent times through their music. With notables such as Nik Turner, Celia Humphris and Judy Dyble on board to add even more authenticity, Wade produced, by unashamedly looking back, one of the best albums of 2012. Just four months later, February 2013 found Wade releasing the second Dodson And Fogg album, 'Derring-Do'. While it was more of the same and even featured Turner and Humphris again (and this time Alison O'Donnell added her distinctive vocals to one of the songs, Wade wasn't just treading water. While his musical heart was still very much beating to the acid folk sounds of the 60s and 70s, Wade once again gave these classic sounds a contemporary slant. For those hearing this type of music for the first time Wade opened up a magical, mysterious and rewarding musical treat. For those who were around the first time we'd found someone finally who could allow us to enjoy the music we grew up without feeling guilty that we were missing out on new talent. Wade really does have all bases covered. So now, here we are, six months down the line, and yet another Dodson And Fogg album appears in the letterbox. That makes three full albums in less than a year. Yet another nod back to the days when bands were releasing albums at an alarming rate yet still very rarely letting the quality of the music dip. Again Wade follows suit. Fourteen original songs make up 'Sounds of Day And Night' and, while once again Wade doesn't make too many diversions along the way, this latest collection of songs, like his previous albums, will have you discovering not just new sounds with every listen but a whole new experience. There's a dream-like quality to the album. Each song flows effortlessly into the next. It's a natural continuation, yet strangely you never feel like you're listening to the same song twice. A wide-eyed childlike wonder shines out of each song. It's like discovering music for the first time. 'Sounds of Day And Night' is the album Pink Floyd would have made if the band continued with both Barrett and Gilmour on board. The music never develops into anything too proggy. It retains a certain amount of innocence and mystery and never, for a second, loses sight of a captivating tune. What is most impressive about this third collection of songs though is the fact that Wade played and sang all the parts himself apart from the trumpet that was once again supplied by Colin Jones. While the previous two albums were very much the work of Chris Wade, the contributions made by his fellow musicians were so much a part of the overall sound, especially the female vocals, that there was a little concern that without his famous friends lending a hand this latest album could suffer from too little texture and variation. But all worries are quickly forgotten; topping and tailing the album with 'Sounds of Day And Night' an instrumental which displays just how accomplished a musician Wade is (and how very underrated the guy is, his guitar playing on this album is simply stunning) in two very different versions is an inspired move, the twelve songs in-between are like a floating magical mystery tour - A lazy hot summer's day trip where little else matters than the music Wade has produced floating around inside your head. The third instrumental on the album, 'Free in the Night', is probably the most beautiful piece of music you'll hear this summer. Titled perfectly it captures long, hazy summer nights effortlessly, and considering Wade played every note of music on this track it confirms what we've said before; that Wade is one of the most promising and talented songwriter/musicians we have. For all its shades of acid folk, prog and psychedelia Chris Wade still produces music that's fresh and exciting, and he's the best in his field without any doubt. Three excellent albums in less than twelve months, Wade is a major talent. Catch him now before the whole world notices that fact.
Track Listing:-
1
Sounds of Day and Night - Pt. 1
2
Hear It in the Morning Still
3
It's All Right
4
Lost in Words
5
Lying in the Sun
6
Life Is All Around Me
7
Lonely Little Bird
8
Night Train
9
Free in the Night
10
Feel It in the Air Around Yourself
11
How Can You Be True?
12
Morning Love
13
Clocking Off
14
Sounds of Day and Night - Pt. 2
Band Links:-
https://www.facebook.com/pages/Dodson-And-Fogg/282552805161916
https://twitter.com/dodsonandfogg
http://en.wikipedia.org/wiki/Dodson_and_Fogg
http://nigelplaner.co.uk/test2/voice-a-music/voice-intro
http://wisdomtwinsbooks.weebly.com/dodson-and-fogg-cds.html
Label Links:-
http://wisdomtwinsbooks.weebly.com/
https://www.facebook.com/pages/Dodson-And-Fogg/282552805161916
http://wisdomtwinsbooks.weebly.com/dodson-and-fogg.html
https://twitter.com/dodsonandfogg
https://www.youtube.com/user/sofaguard
Have a Listen:-
Pennyblackmusic Regular Contributors
---