---
published: 28 / 4 / 2013
---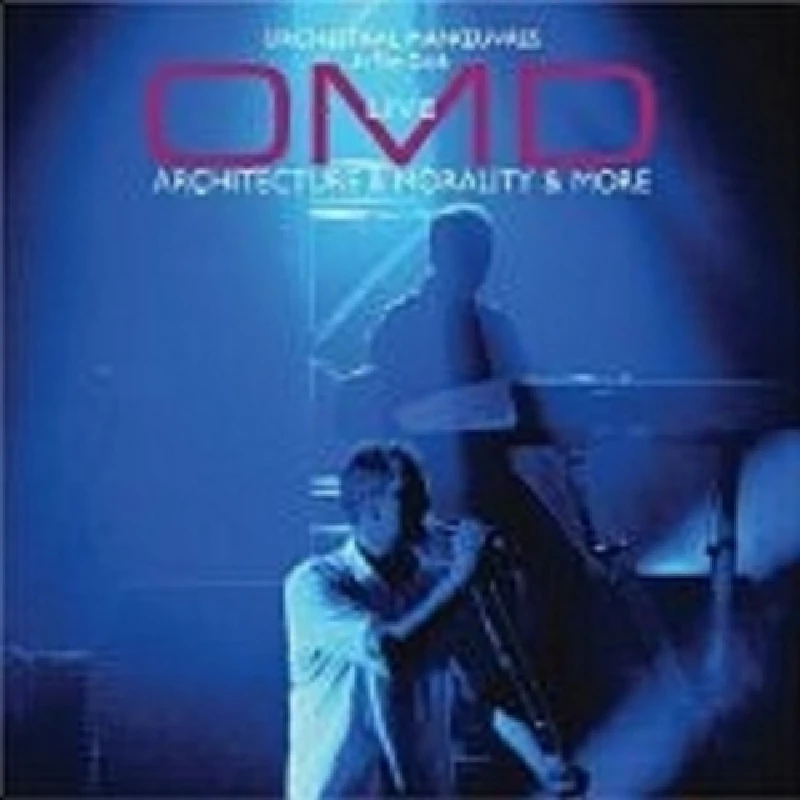 intro
Fantastic live album from Orchestral Manoeuvres in the Dark recorded in 2007 at a London show on an European tour in which they played all of their third album 'Architecture and Morality' plus many of their other hits
So, I bought a copy of 'Unknown Pleasures' by a new band called Joy Division just before Christmas 1979 from my step-brother who owned Arcade Records up the West End Arcade in Nottingham. Whenever I went in there to spend my hard-earned Tesco trolley wages, he would put a couple of 'freebies' in the bag to keep me smiling. In this bag this time was a copy of something by a band called the Ruts and a weird looking 45 on the same label as my Joy Division album by a band calling themselves Orchestral Manoeuvres in the Dark... The moment I dropped the needle on the black vinyl of their debut single 'Electricity' and heard the futuristic electric percussion kicking onto that weird glockenspiel-sounding rhythm I was hooked. And I have been ever since. From back then in 1979 when Andy McCluskey and Paul Humphreys created OMD along with Martin Cooper and Malcolm Holmes, I have bought nearly everything they have produced. Who would have thought then that I would be sitting here in front of my TV playing a DVD on my laptop of OMD's return to one of, arguably, the greatest English records of all time - 1981's 'Architecture and Morality'? This was recorded at the Hammersmith Apollo on the 19th of May 2007 as part of a huge European tour and features all the tracks on the album, albeit in a slightly different order to take into account of the mesmerising light and stage show provided. Up until two years previously McCluskey and Humphreys hadn't performed together for sixteen years. It didn't take long to coax the two other original members back to the band for this tour, and the format was complete. The DVD takes us from the title track all the way through to fan favourite 'The Romance of the Telescope', and treats us to all the hits from the Album, 'Souvenir', 'Joan of Arc', 'Joan of Arc (Maid of Orleans)'and 'She's Leaving', as well as of course the rest of the album tracks. Also littered with the group's other hits, this well packaged CD/DVD combo serves testament to the longevity and timelessness of the OMD sound. McCluskey's vocal hasn't changed at all and as a hair standing rendition of 'Live and Die' will testify neither has Humphreys'. The vast vocal range and power of McCluskey is the perfect accompaniment to Humphrey's quieter, sweeter vocal. I was lucky enough to catch this exact set at Nottingham back in 2007, and the CD/DVD is a perfect account of an OMD that really hadn't changed in all the time they were inactive. Sometimes I think we forget just how big and influential this band was and still is. The CD has five tracks less than the DVD, but still has all the tracks from the album with the addition of a few other favourites. This offering also comes with a superb inner booklet rammed with OMD images taken from the concert, and extensive notes by Pierre Perrone charting the life of the band and some little known facts surrounding McCluskey's solo OMD ventures as well as his songwriting exploits for the likes of Atomic Kitten and recording sessions with Oasis and Arctic Monkeys at his Motor Museum studio. ...From that first introduction OMD have carried on to play big parts in my life. The first record I put on the new hi-fi I was given at Christmas was 'Enola Gay' from 'Organisation'. After I got divorced, the few bits of vinyl I salvaged were all of my OMD discs. The record that I played on the radio when I first dated my then wife-to-be was 'Pandora's Box'. I can still remember the words "this is a porky prime cut" etched into the runout groove on that first single in 1979. and thirty-four years later here I am reviewing a newly released DVD/CD in 2013...marvellous!
Track Listing:-
1
Architecture & Morality
2
Sealand
3
The New Stone Age
4
Georgia
5
She's Leaving
6
Souvenir
7
Joan Of Arc
8
Joan Of Arc (Maid Of Orleans)
9
The Beginning Of The End
10
If You Leave
11
(Forever) Live And Die
12
Pandora's Box
13
Locomotion
14
Sailing On The Seven Seas
15
Enola Gay
16
Electricity
17
Romance Of The Telescope
18
Architecture & Morality (DVD)
19
Sealand (DVD)
20
The New Stone Age (DVD)
21
Georgia (DVD)
22
She's Leaving (DVD)
23
Souvenir (DVD)
24
Joan Of Arc (DVD)
25
Joan Of Arc (Maid Of Orleans) (DVD)
26
The Beginning Of The End (DVD)
27
Messages (DVD)
28
Tesla Girls (DVD)
29
(Forever) Live And Die (DVD)
30
If You Leave (DVD)
31
Pandora's Box (DVD)
32
Talking Loud And Clear (DVD)
33
So In Love (DVD)
34
Locomotion (DVD)
35
Sailing On The Seven Seas (DVD)
36
Enola Gay (DVD)
37
Walking On The Milky Way (DVD)
38
Romance Of The Telescope (DVD)
Band Links:-
https://en-gb.facebook.com/omdofficial/
http://www.omd.uk.com/
https://twitter.com/officialomd
https://www.youtube.com/user/OMDenglishelectric
https://plus.google.com/106385693133344956568
Label Links:-
http://www.salvo-music.co.uk/
https://www.facebook.com/Salvo4Music
interviews
---
Interview (2015)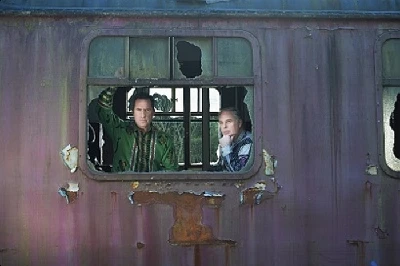 Orchestral Manoeuvres in the Dark' front man Andy McCluskey speaks to Dave Goodwin about their 1984 fifth album 'Junk Culture', which has just been reissued in a new double CD edition
live reviews
---
Photoscapes 1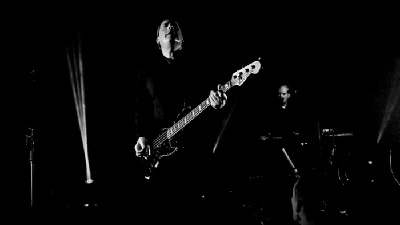 Darren Aston photographs pioneering synth-pop group Orchestral Manoeuvres in the Dark over two galleries at Le Bataclan in Paris.
favourite album
---
Junk Culture (2015)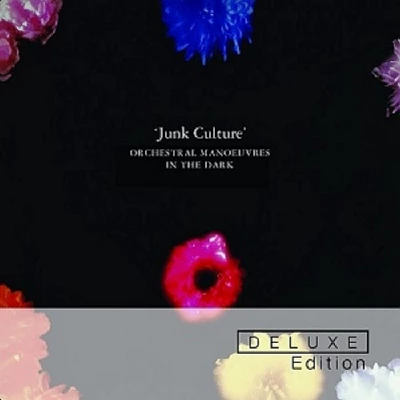 Dave Goodwin reflects on Orchestral Manoeuvres in the Dark's 1984 fifth album 'Junk Culture', which has just been reissued in a double CD expanded edition
Pennyblackmusic Regular Contributors
---