---
published: 11 / 4 / 2013
---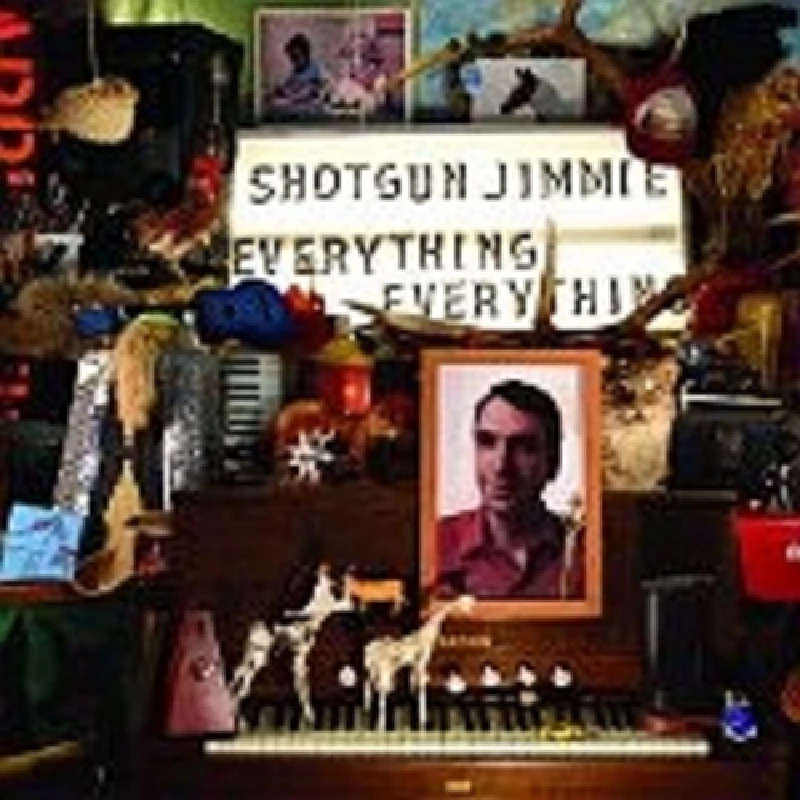 intro
Ramshackle, but catchy and endearing seventh solo album from Canadian musician, Shotgun Jimmie
Shotgun Jimmie (not his real name), was once in Shotgun & Jaybird, who were essentially Yukon, Canada's answer to Pavement (featuring Julie Doiron on bass). Since that band split up in 2007, Jimmie – aka Jim Kilpatrick – has put out six albums, with his last, 2011's 'Transistor Sister', gaining wider praise, receiving a Polaris Music Prize nomination. 'Everything Everything' is Shotgun Jimmie's follow up to 'Transistor Sister', on which he rattles through sixteen songs with barely a breather. Only four tracks clock in at over three minutes, and of the rest, the majority are less than two minutes long. There's certainly a Pavement-like ramshackle quality to Shotgun Jimmie's music; on occasion, his vocal inflection even brings to mind that band's Stephen Malkmus. But Kilpatrick's music songwriting perhaps has more in common with Buddy Holly and early Beach Boys; short, simple and very catchy. As I am a huge fan of Pavement, Kilpatrick's indie slackness cannot help but be endearing. That won't be the case for everyone, but for those that like this sort of thing, 'Everything Everything' is a consistent little indie rock nugget.
Track Listing:-
1
Standing In A Line
2
Big Sur
3
Growing Like A Garden
4
Adventure In The Heart
5
Last Night
6
Carry On
7
Sum Of My Parts
8
3212
9
Ladyhawk
10
North!
11
Skype Date
12
Bridge Street Stage
13
Over A Million
14
Proud Champions
15
I Will Climb Mountains
16
Everything, Everything
Band Links:-
https://twitter.com/jimmieshotgun
http://shotgunjimmie.net/
Label Links:-
http://youvechangedrecords.com/
https://twitter.com/youvechangedrec
https://www.facebook.com/youvechangedrecords
http://youvechangedrecords.bandcamp.com/
https://www.instagram.com/youvechangedrecords/
https://www.youtube.com/user/youvechangedrecords
Pennyblackmusic Regular Contributors
---