---
published: 3 / 2 / 2013
---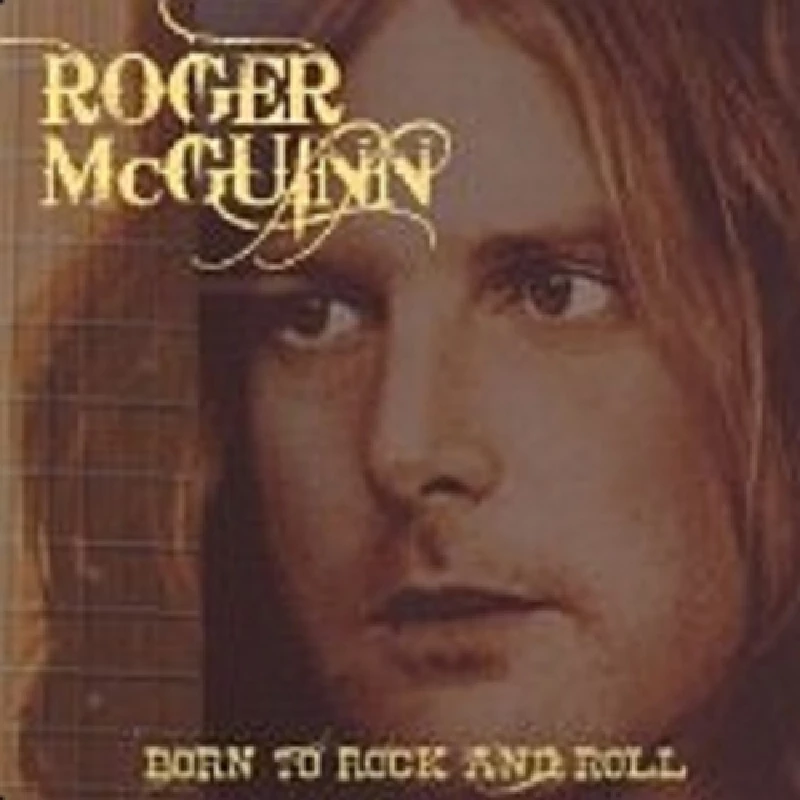 intro
Fabulous compilation of former Byrds' front man Roger McGuinn's 70's solo albums
In 1996, or maybe it was in 1997, when I first got connected to the internet, I used to spend some time just browsing the world wide web for band sites and such things. Before the internet entered our home, the only information you could get about bands that you liked was to read music encyclopedias or music magazines. So, needless to say, I was in heaven! On one of those browsing sessions I ended up on Roger McGuinn's website, and when I saw that the e-mail address stated on the site seemed to be his own private one I actually wrote him a fan letter. Yes, I know. It is kind of embarrassing now. But I grew up listening to the Byrds (my father was, and is, a great fan), and Roger McGuinn was at that moment one of my big musical heroes. I can't really recall what I wrote to him, but I think it was just your average fan letter. Nothing special, and nothing that demanded a reply. But I got a reply. From Roger McGuinn himself. His reply was short, but I remember that he was impressed by the fact that he had fans in such distant countries as my native Sweden. But never mind what he wrote. Just the fact that he did in fact reply proves that he is a down-to-earth kind of guy, and that is a characteristic I really like in a rock star. 'Born to Rock and Roll' a compilation that samples five of McGuinn's solo albums released on Columbia in the 70s: 'Roger McGuinn', 'Peace on You', 'Roger McGuinn & Band', 'Cardiff Rose' (which was produced by then recent Davie Bowie guitarist Mick Ronson, who later on would produce Morrissey's 'Your Arsenal' album) and 'Thunderbyrd'. His solo career has always lived in the mighty shade of the Byrds, and compared to the massive hit singles (and albums) they spawned, Roger hasn't really been able to achieve the same level of success on his own, neither critically nor commercially. But that is not to say that the quality isn't good, not at all. Just listening to this compilation makes you realize what a great songwriter McGuinn is, even though some of the songs here are cover versions (like 'American Girl' by Tom Petty, 'Up to Me' by Bob Dylan and 'Dreamland' by Joni Mitchell). I must say, as a big fan of the Byrds, that I actually prefer Roger's work with them, as his solo efforts tends to be a bit too "rootsy" for my taste. I am more fond of the brilliant balance between pop music and country/psychedelica/folk that McGuinn produced with Chris Hillman, David Crosby, Gene Clark, Gram Parsons and the rest of the Byrds. But that said, however, there are some really good songs on this compilation, and for anyone who is yet to discover Roger's solo stuff this is the perfect introduction. Finally the compilation in itself is very well put together indeed. The booklet contains a short essay on McGuinn's solo adventures by Alan Robinson, and also detailed information on the personnel involved on each of the five albums represented here.
Track Listing:-
1
I'm So Restless
2
My New Woman
3
Draggin'
4
Water Is Wide
5
Same Old Sound
6
Bag Full of Money
7
Gate of Horn
8
Peace On You
9
Lover On the Bayou
10
Stone (The Lord Loves a Rolling Stone)
11
Lisa
12
Take Me Away
13
Jolly Roger
14
Friend
15
Dreamland
16
Dixie Highway
17
American Girl
18
Up to Me
19
Russian Hill
20
Born to Rock and Roll
Band Links:-
https://www.facebook.com/roger.mcguinn.3
https://twitter.com/rogermcguinn
http://www.ibiblio.org/jimmy/mcguinn/index.html
Label Links:-
http://www.floatingworldrecords.co.uk/
https://www.facebook.com/floating.worldrecords
https://twitter.com/floatingwrecord
interviews
---
Interview (2014)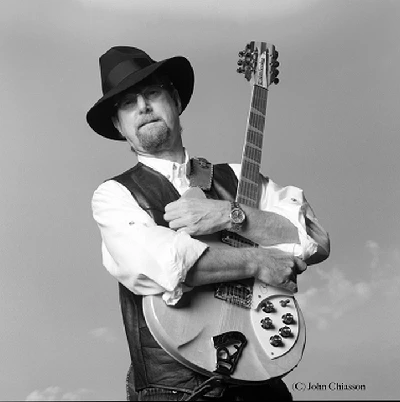 Lisa Torem speaks to former Byrds singer and guitarist Roger McGuinn about his personal influences, the importance of traditional muisc and his forthcoming UK tour
favourite album
---
Peace On You (2018)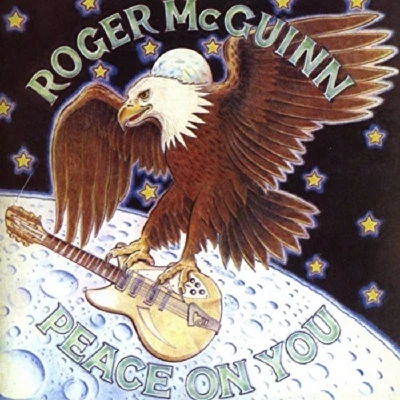 Carl Bookstein reflects on 'Peace on You', the 1974 second solo album from Byrds founder, singer and guitarist Roger McGuinn which has just been reissued.
Pennyblackmusic Regular Contributors
---