---
I.R.O.K.
-

The Intergalactic Republic of Kongo
published: 27 / 1 / 2013
---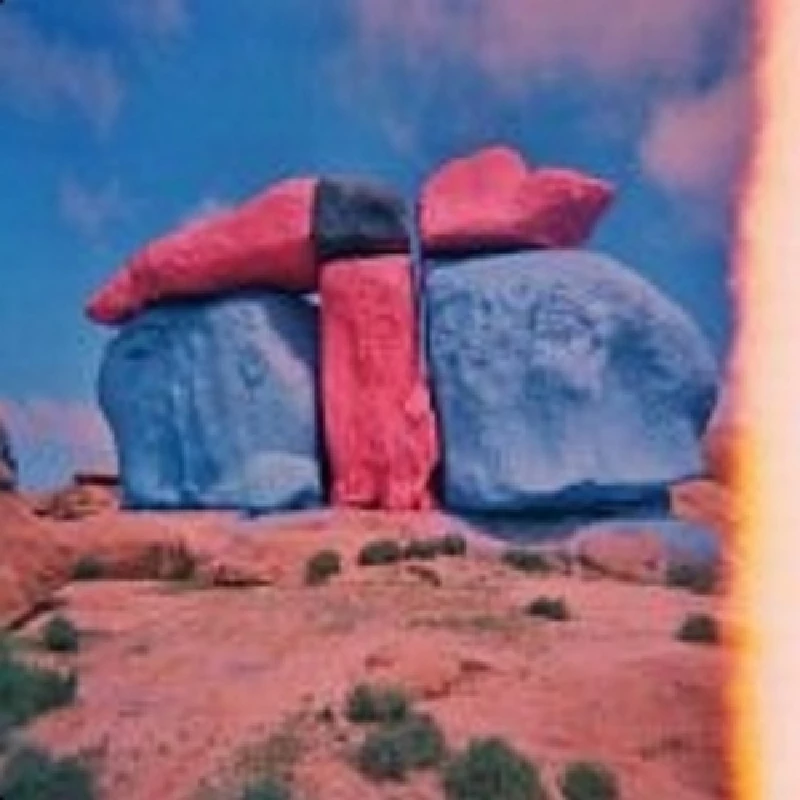 intro
Exciting combination of African rhythms and space rock on confident debut from London-based band, I.R.O.K.
The very name of this band suggests something of their ambition: rooted on Earth but looking to the stars. At its best it's an exciting fusion of African rhythms (singer Mike Title is part-Berber) and what once was termed cosmic rock. Guitars are largely absent, the main musical burden being shouldered through a variety of expressive synth playing. Opening track 'I Work' is a microcosm of the album's strengths and weaknesses. Beginning with a glacial synth and underpinned by the rattle of percussion, a vocal and guitar like Queen at their most bombastic lurches up for a moment before what sounds like a xylophone and cowbell launch into a brisk, infectious rhythm. The song builds to a climax with chanting of the title over repetition of the 'Queen' theme. The elements are interesting, even stirring, but don't always smoothly hang together. And this is typical of many of the songs here. It's as if the band, clearly drawing on an eclectic range of influences, are a bit too anxious to give them all exposure and not always able to hold back in the interest of the song. Continuing the mix of musics, 'All My Children' has a gamelan introduction and Title's East London-accented vocals, then is carried along by steel drums and aggressive synth. On the chorus, female voices and delicate steel drums provide a poppier contrast to the harder approach of the verses (which are little more than barked out single lines and a chant of the title). There are two stand-out tracks. 'Destroy' opens with a big, bold synth line that recalls Faithless and has a direct, danceable rhythm. Title paradoxically says that to enjoy himself "I must destroy myself", but the music's drive goes against this message, with a powerful percussion break leading to a beautiful, brief Santana-esque guitar solo to end. A remixed, slightly edited version could be a great single. The oddly-named 'OO AA OO' (a chant which both begins and ends the track) appears to be the most political track on the album: "Take no risks/Conform/System control is on", as it rails against this way of thinking and the daily signs of of obedience ("I see you broken on the Tube") that result. The singing is melancholy and expressive and with an insistent beat set against congas, intercut with a wailing sax solo, all told this is the track to which I've kept returning. Despite its bleak conclusion ("We've been poisoned") it's a song that's both affecting and danceable. Although singling those out, just about every track here has something worth listening to, and certainly no two sound the same. The tendency to break up the mood which a track seems to be establishing by switching to another rhythm or vocal style (e.g. the shift in 'Nightrunner' from African to rock rhythms) is not wrong in itself, but often seems jarring rather than musically logical. This music, however, probably works best in a live setting, where it's possible to imagine the band really stirring a crowd and setting up more of a groove. This is a strong and confident debut. If it's hard nowadays to be wholly original, I.R.O.K. have at least attempted a new blend of influences and instruments that works more often than not. If they develop greater songcraft the sky (or the first club on Mars) is the limit.
Track Listing:-
1
I Work
2
All My Children
3
Earthly Girls
4
Return to Gemini 3 (Interlude)
5
Nightrunner
6
Destroy
7
God
8
King Four Six (Interlude)
9
Sex and Violence
10
OO AA OO
11
Worms from Mars
12
The Argonoids Are Coming (They're Already Here)
Band Links:-
https://www.facebook.com/weareirok
http://theintergalacticrepublicofkongo.tumblr.com/
Pennyblackmusic Regular Contributors
---