---
British IBM
-

Victoria Inn, Derby, 19/1/2013
published: 24 / 1 / 2013
---
intro
Dave Goodwin finds Cambridge-based indie rock trio British IBM surprisingly funny in an excellent, but rare gig at The Victoria Inn in Derby
On a freezing cold and snowbound night my friend and I crossed the border from Nottinghamshire into Derbyshire, and made our way to a venue not far from the station in Derby called The Victoria Inn to catch a glimpse of the rarely seen group, British IBM. The venue itself is in a small room at the back of the inn. If you look around this back room at the photos of the bands that have appeared there, you can see that it is a well supported place, and not just musically. It turned out to be a Derby County stronghold, and, as we walked into the main room of the inn, we were greeted to a few choice harmonies from the locals, due to the big match being a local derby (geddit?) with the red side of the Trent. There were three other acts on the bill tonight as well. On talking to British IBM pre-gig, I found that they were planning to strip down the instruments a bit and play a more light-hearted set. We watched the first act and decided to go and refill our pint pots, and then, as we walked back into the main room of the pub, don't ask me how, but we found that the place resembled a scene from 'Platoon' rather than the inn we had walked into forty minutes before. We had totally missed the rumpus of the century. How did that happen? Refilled, we went back into the back room just as British IBM were starting. It was then we realised that this was going to be no ordinary gig. Paul had done away with his drum kit and opted for (and I hope I get this right as I'm not great with African drums, but I'm sure Paul will take great pleasure in correcting me if I am wrong) a Goombay instead. He was working it like a true mentalist. In between tracks, their humour spilled out like they were in a 'Carry On' film, but it worked for them. I hadn't realised they were so damn funny. They played us a mix of treats from their self-titled debut album, the highlight being a brilliant version of 'The British IBM' and then gave the same treatment to 'Sugar Water'. It was a quick affair lasting only around half an hour, but thoroughly enjoyable and revealed a different side to them. Musically it was plain to see they are really tight and enjoy doing it too. The trio finished with a memorable 'Washing Machine', and Dave doing a guitar version of the dying fly, eventually exclaiming from beneath the carnage he had created, "Would someone get all this fucking kit off me?" You are not going to catch these guys on a regular basis, and so if you see them advertised anywhere do get down to see them. You won't be disappointed. Set List: Make it Happen Pain in My Heart Animal, Sugar Water Down Like That Not Your Day Guns 3 Years The British IBM Washing Machine *Thanks to Aidy, Dave and Paul (British IBM) for your hospitality and humour.
Band Links:-
http://www.thebritishibm.com/
https://www.facebook.com/TheBritishIBM/
https://thebritishibm.bandcamp.com/
https://twitter.com/thebritishibm
interviews
---
Interview (2020)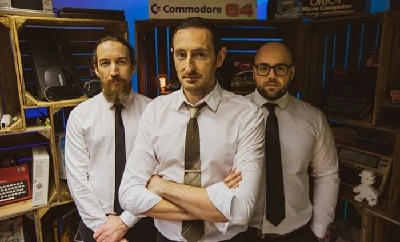 Dave Goodwin speaks to Aidy Killens, the frontman with indie guitar rock trio and games enthusiasts The British IBM, about their third album, 'Play the Game'.
features
---
Vinyl Stories (2020)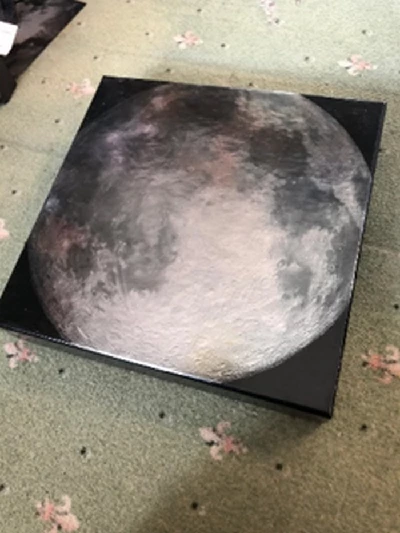 Indie-rock/vintage computing trio The British IBM tell Dave Goodwin their 'Vinyl Stories'.
Pennyblackmusic Regular Contributors
---