---
published: 31 / 10 / 2012
---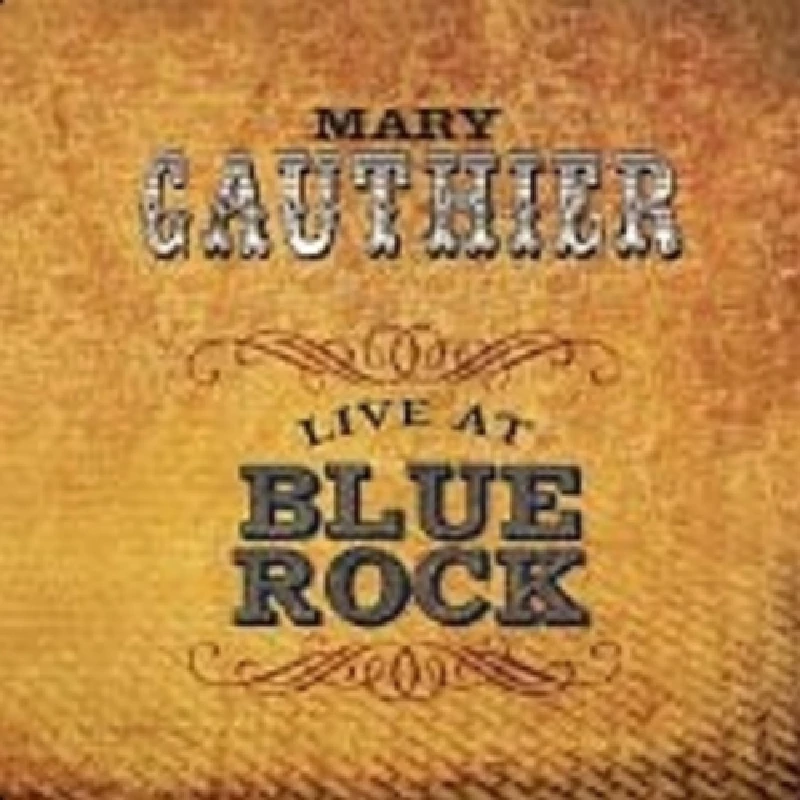 intro
Essential live album from critically-acclaimed New Orleans-born singer-songwriter Mary Gauthier, which includes two new songs
Live albums can be difficult things. If you were lucky enough to be at the recorded event they are a must-have but it is not so often, unless you're in Springsteen territory, that live albums manage to capture the magic of the night for those not physically there. The sound of many live albums also leaves a lot to be desired. But this collection of songs works well as a stand-alone album and the sound is perfect. New Orleans born Gauthier has released six studio albums. Her debut, 'Dixie Kitchen', was released in 1997 and her latest, 'The Foundling', in 2010. While each album has seen Gauthier's following increase, the honesty displayed by Gauthier on 'The Foundling' touched her fans more than any other; charting Gauthier's search for her birth mother it is a heart wrenching set of songs, and Gauthier's most compelling set of songs to date. Much has been made of the characters Gauthier writes and sings about in her songs. Outcasts, those souls who have lost their way and the ones that have just been dealt a bad hand in life all show up in Gauthier's story songs, but it is not only these wounded characters that make her songs so interesting; the songs would be a lot less affecting were it not Gauthier's world-weary vocals telling these tales. It's a voice that immediately draws the listener into the song, and Gauthier should receive a lot more praise for her vocals than she does. There are eleven songs on 'Live at Blue Rock' reaching as far back as her 1999 second album 'Drag Queens in Limousines' album which is represented by three songs given the stripped-back treatment, 'Our Lady of the Shooting Stars', 'Karla Faye' and 'I Drink', none of which lose any of the power or passion that the originals displayed. Proof that Gauthier cuts it as well live as she does in the studio is borne out by the fact that the live version of 'I Drink' is just as moving as the studio versions on 'Drag Queens in Limousines' and her 2005 fourth album 'Mercy Now'. Gauthier brings it up to date by including one song from her latest studio set 'The Foundling' on this live collection, the moving 'Blood on Blood'. Two songs, 'Cigarette Machine' and 'The Rocket', both written by Fred Eaglesmith, are, unless this fading memory is letting me down again, new songs. While all the songs featured on 'Live at Blue Rock' gain a new lease of life in this intimate setting these two songs, being unfamiliar, are of particular interest. The former song is a highlight of the album; seeing an ex-lover's reflection "In a cigarette machine/In a bottle in a gutter/In a window on a street…on a broken tv" Gauthier's every word eats right into your soul until you're feeling the pain of the haunted singer. Tania Elizabeth's fiddle playing on this song is outstanding and leaves you almost breathless. 'The Rocket' is also particularly touching; an old man with failing health still makes it to the local railway station to sit and watch the trains while thinking of the train that forty years ago took his son away to war, but never brought him back. It is a brilliant performance by all concerned and with 'Cigarette Machine' worth the price of the album even if you do have studio versions of all the other songs. Tagged on after the last song, a breathtaking take of 'Wheel inside the Wheel', is a hidden track in the shape of 'Mercy Now'. Quite why this isn't listed in the running order is a mystery as it's a stunning rendition of Gauthier's song from 2005. It could well be that it is not a live version. Although there is little in between song banter throughout the whole album and applause has been cut to a minimum, there seems to be no audience noise on this one song. The songs featured on 'Live at Blue Rock' recorded just outside of Austin, Texas, differ sufficiently to make this an essential purchase for any fan of Gauthier's work, but it is worth buying the album just to hear those two new songs.
Track Listing:-
1
Your Sister Cried
2
Last Of The Hobo Kings
3
Blood Is Blood
4
Cigarette Machine
5
Our Lady Of The Shooting Stars
6
The Rocket
7
Karla Faye
8
I Drink
9
Sugar Cane
10
Drag Queens In Limousines
11
Wheel Inside The Wheel
Band Links:-
https://www.facebook.com/marygauthiersongs
http://www.marygauthier.com/
https://twitter.com/marygauthier_
Label Links:-
http://www.proper-records.co.uk/
https://www.facebook.com/ProperRecords
https://twitter.com/ProperRecords
https://www.youtube.com/user/propertv
http://www.properdistribution.com/
http://instagram.com/properblog
interviews
---
Interview (2010)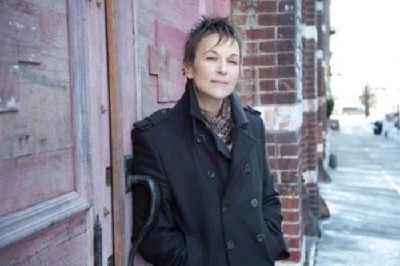 American folk musician and adoptee Mary Gauthier talks to John Clarkson about her much acclaimed sixth album, 'The Foundling', which was inspired by her failed attempt to contact and meet with her birth mother.
Pennyblackmusic Regular Contributors
---