---
Kinks
-

Kinks at the BBC
published: 27 / 8 / 2012
---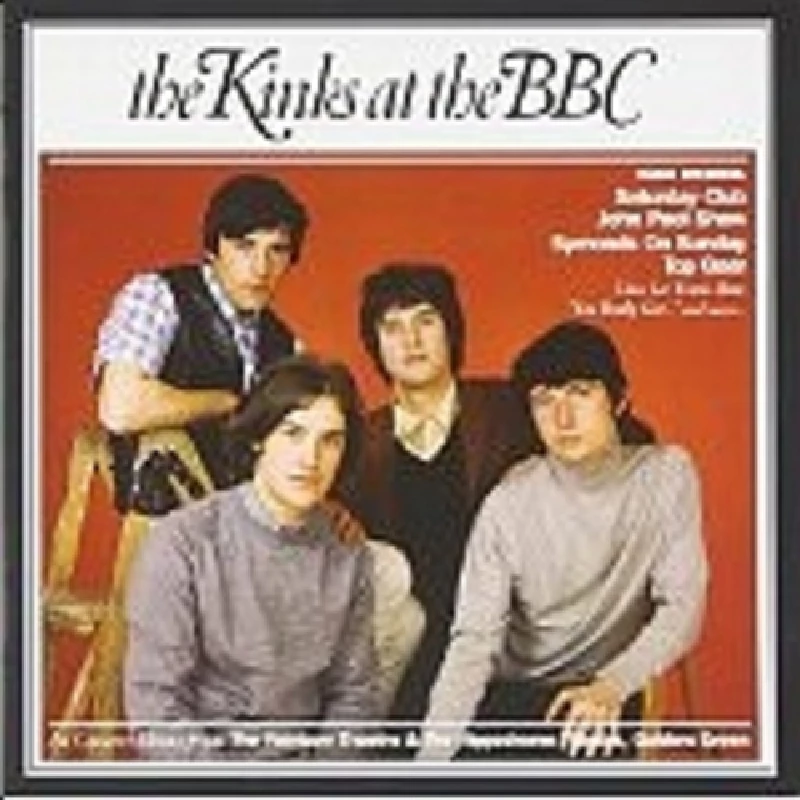 Label: Sanctuary
Format: CD Box
intro
Essential six CD box set of recordings made at the BBC by the Kinks during their thirty year history
Lead by Ray Davies and his brother Dave, the Kinks are one of the great 60's British bands. Much as I love the Stones and the Beatles, both were influenced by music from the United States, while the Kinks took most of their influences from their native London. Ray Davies is a true gentleman whom I have met often, super pleasant and friendly and not full of himself, unlike many of his contemporaries from the same era. This release is a six disc set that retails for about £40. What is sometimes forgotten about the Knks is that most of their early albums only feature one or two big hit singles while the rest s filled with lesser known tracks, and much the same could be said about this box set.It is spread over the years from when they first formedin 1964 until they finally folded in 1996. 'You Really Got Me' appears in raw, garage-like form, while 'Tired of Waiting for You' is as relevant as ever for anyone waiting for his other half to get ready for a night out. 'Till the End of the End' continues to remains fresh even in this rough and ready form, while 'Dedicated Follower of Fashion' and the classic 'Lola', both of which are delivered from a 'BBC in Concert', finds an animated Ray getting the crowd to join in. 'Love Me Till the Sun Shines', one of the less famous songs, is later era Kinks and, sung by Dave, is not so r'n' b flavoured as the other tracks on the box set, while 'Phobia', which is also from th 80s, is in the vein of Joan Jet. 'Waterloo Sunset' remains a timeless classic, while the Kinks' rendition of 'Yesterday' is an acoustic version that nails the song home and is enough to make you cry. 'Days' sounds like it was recorded by a fan off the radio nd is of raw bootleg quality. If you do not want the six disc set, then a two CD best of will also be out, but this is essential listening for any fan of 60's music.
Track Listing:-
1
You Really Got Me
2
Cadillac
3
Little Queenie
4
All Day and All of the Night
5
I'm a Lover Not a Fighter
6
I've Got That Feeling
7
You Shouldn't Be Sad
8
Tired of Waiting for You
9
Everybody's Gonna Be Happy
10
This Strange Effect
11
See My Friends
12
Hide and Seek
13
Milk Cow Blues
14
Never Met a Girl Like You Before
15
Wonder Where My Baby Is Tonight
16
Till the End of the Day
17
A Well Respected Man
18
Where Have All the Good Times Gone
19
Death of a Clown
20
Good Luck Charm
21
Sunny Afternoon
22
Harry Rag
23
Mr Pleasant
24
Susannah's Still Alive
25
David Watts
26
Waterloo Sunset
27
Days
28
Love Me Till the Sun Shines
29
Monica
30
The Village Green Preservation Society
31
Where Did My Spring Go?
32
When I Turn Off the Living Room Lights
33
Mindless Child of Motherhood
34
Acute Schizophrenia Paranoia Blues
35
Holiday
36
Skin and Bone
37
Supersonic Rocket Ship
38
Demolition
39
Mirror of Love
40
Money Talks
41
Victoria
42
Here Comes Yet Another Day
43
Dedicated Follower of Fashion
44
Celluloid Heroes
45
Daylight
46
Here Comes Flash
47
He's Evil
48
Lola
49
Sleepwalker
50
Life On the Road
Band Links:-
https://en.wikipedia.org/wiki/The_Kinks
https://www.facebook.com/TheKinksOfficial
http://www.thekinks.info/
https://twitter.com/TheKinks
https://www.youtube.com/user/TheKinksOfficial
interviews
---
Interview With Mick Avory (2011)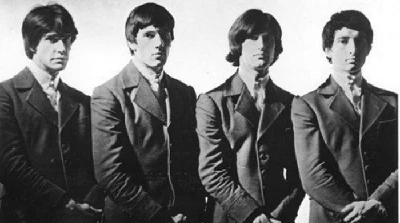 With their first three albums having just been re-released in expanded double CD editions, Mick Avory, the drummer with the Kinks from the early 1960's until 1984, speaks about his years with the band and their continuing influence
profiles
---
Kinks (2011)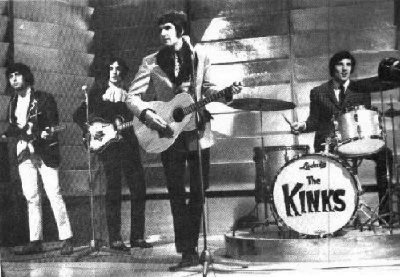 The Kinks have just re-released their first three albums, 'The Kinks', 'Kinda Kinks' and 'The Kinks Kontroversy', in deluxe editions. Richard Lewis examines each of their three albums and their lasting legacy
Pennyblackmusic Regular Contributors
---