---
K-Conjog
-

Set Your Spirit Freak!
published: 14 / 8 / 2012
---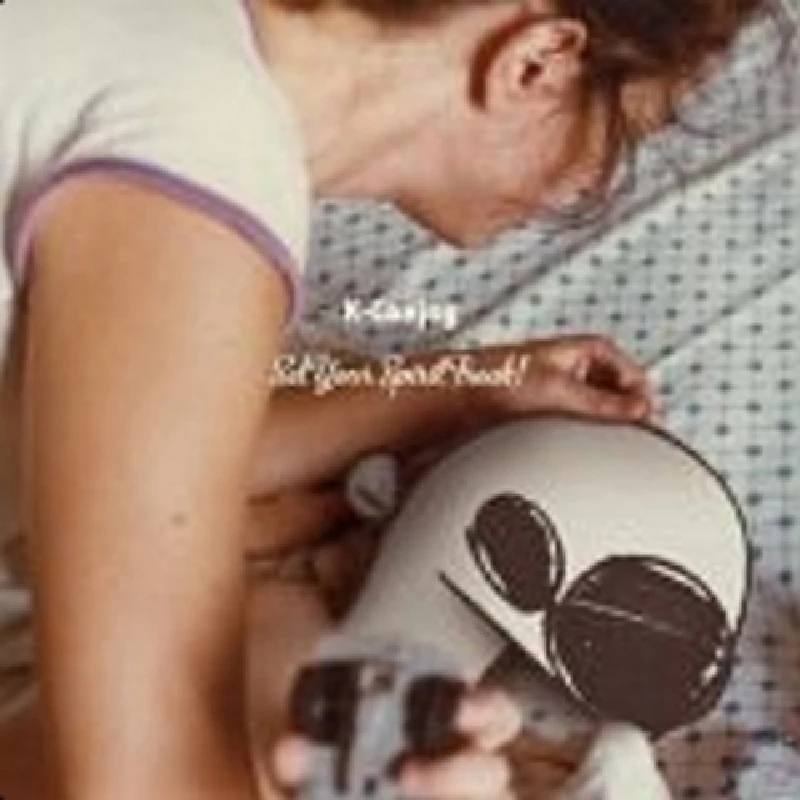 intro
Imaginative third album from K-Conjog, the project of Italian singer-songwriter and folktronica musician Fabrizio Somma
By not freaking out, and moreover by letting those spirits to run freely, K-Conjog pulls off a set of very fine kammerspiel electronica tracks. Field and home computer recordings combined, these provide the ground layer, whilst serving as the icing on the cake on an album of intrinsic beauty. With hesitance changing from folktronica into something brand new, K-Conjog conjures up something as unlikely as twisted yodelling to accompany the beats of 'Nobody Knows'. White elephant, no sorry, wait. Elegant piano playing, which at times sounds as if Erik Satie tiptoes through your mind, settles upon an even sound. The gentle melody lines and the tender touches on the keyboard get caught up in the little tornado that the track 'Mono No Aware' is, indeed with virtually, or actually no stereo sounds at all, and I wouldn't have noticed the mono recording, had it not been the title to this 10 minute (!) track. The Melodium-like tranquility at the start on 'QWERTY', gradually paves the way for a minute of belting loudness towards the end. 'La petite mort des guitarres' the beloved French composer might call it. Almost in honour of Murcof's Versailles' session comes 'Uno Is Walking' like an abundant and majestic tapestry of sound. Perhaps my favourite year 2012 track is 'Lake Minor'. This true blast of afrotronica achieves a magnificent blend of Congolese slum percussion and electronica. The scrapyard rhythms slowly synchronize with the computer beats, resulting (as) thus (such?) in the finest sound of evolution recorded in the year 2012. This track alone, certainly in an abridged version, shall freak you out, and afterwards let the forces and spirits of, say, Black Dice be with you to help you. K-Conjog defies the usual rank and file perspective on music.
Track Listing:-
1
It Is Possible to Set Our Spirit Freak
2
Nobody Knows
3
Mono No Aware
4
Untitled 155
5
Qwerty
6
Thinking About Robin
7
Jabberwock
8
Uno Is Walking
9
Lake Minor
10
Meanings (Trying to Set My Spirit Freak... for You!)
Band Links:-
https://it-it.facebook.com/K-Conjog-235360488457/
https://twitter.com/KConjog
https://www.youtube.com/user/KConjogOneManBoyBand
https://plus.google.com/100160095537819210914
Label Links:-
http://www.abandonbuilding.com/
Pennyblackmusic Regular Contributors
---