---
Ian Prowse
-

Does This Train Stop on Merseyside?: The Very Best of Ian Prowse
published: 20 / 4 / 2012
---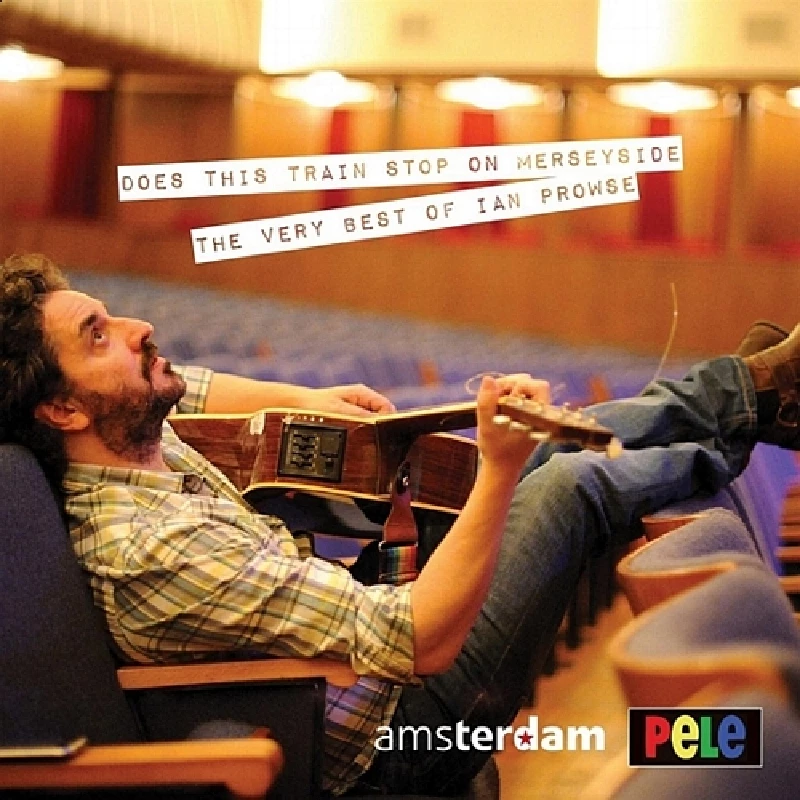 Label: CIA
Format: CD
intro
Enjoyable, but not totally effective compilation from Amsterdam and Pele frontman and Liverpool-based singer-songwriter, Ian Prowse
'Does This Train Stop on Merseyside?: The Very Best of Ian Prowse' is not so much a 'best of' by Ian Prowse at all, but a retrospective of his two bands, Amsterdam, whom continue to exist to this day, and Pele, whom formed in 1990 and signed to Polydor for three albums. Amsterdam followed, getting together in 1999 but did not obtain a deal until 2004. They have since also released three albums, and, like Pele, too have had several minor chart hits. As an album of eighteen songs that lasts over 70 minutes, I thought 'Does This Train Stop on Merseyside?' was over long, and, while I know a few people who think that the Liverpool-based Prowse is a genius, I don't feel the same way. 'Does This Train Stop on Merseyside?', which was an Amsterdam single in 2005, kicks the album off. The best song of Prowse's career, John Peel loved it so much that his wife Sheila confessed that he cried every time he played it. The track starts off slowly, recalling early Prefab Sprout and Kula Shaker until it bops upwards. A love song for the city of Liverpool, it is a 'Ferry Cross the Mersey' for the Oasis generation. 'Fair Blows the Wind for France' sounds badly dated, but, while over-produced in a lavish 80s style, is a sweet tune to dance too. 'Home' is Irish-flavoured, and, a ballad for the streets, is well delivered, sounding like the Byrds doing 'Wild Mountain Thyme'. 'Fireworks' has a swagger to it, recalling Queen's 'Crazy Little Thing Called Love' but is backed with a dash of E Street Band fury. 'Taking on the World' sounds like an angry Pete Wylie with fire in his gut, while 'Raid the Palace' has a Pogues flavour. It is one for jolly types having the time of their lives, while dancing with full pints. 'Love Phenomenon' is a smooth duet, easy on the ears and a track for lovers to sway along gently. 'Fat Black Heart' is a 70's-style soul number, while 'Don't Throw Your Love Away' is a cover performed originally by Liverpool's the Searchers in 1964, and sung as a duet by Prowse with fellow Scouser Elvis Costello. Their vocals melt into one another, making this sound like a combination of Crosby, Stills and Nash and 60's Merseybeat. 'Megalomania' is very commercial pop number. 'It's Calling from the Liver Building' is an anthemic Springsteen-style number backed by solid 80's style backing. 'Nothing's Goin' Right' is another track with a strong Irish flavour. It begins sounding like a Mark Knopfler soundtrack and then half way throws in a poem by Christy Moore, which is another love poem for the Mersey and fits in surprisingly well. 'Don't Worship' is a sunny 80's-style number with big choruses and big 80's keyboards. 'Policeman' is reminiscent of the Waterboys and, pleasantly played with an understanding of the lyrics being delivered, it is almost if Van Morrison has sung on it. 'Joe's Kiss' comes over again like Wah! with Springsteen mannerisms. 'Arm in Arm' is a decent sing-a-long number, while 'Maybe There is a God After All' is a fun time Irish jig. 'Rise Like a Loin' is enjoyable enough to sway along to, but heavily over produced, and 'Here I Am', which is a fuse-blowing rockabilly track rock a bill, ends the compilation. 'Does This Train Stop on Merseyside?' is a decent enough collection, but for me Ian Prowse is not one of Liverpool's division one players.
Track Listing:-
1
Does This Train Stop On Merseyside
2
Fair Blows the Wind for France
3
Home
4
Fireworks
5
Takin' On the World
6
Raid the Palace
7
Love Phenomenon
8
Fat Black Heart
9
Don't Throw Your Love Away
10
Megalomania
11
Nothing's Goin' Right
12
Don't Worship
13
Policemen
14
Joe's Kiss
15
Arm in Arm
16
Maybe There Is a God After All
17
Rise Like a Lion
18
Here I Am
Band Links:-
http://amsterdam-music.com/
https://www.facebook.com/ian.prowse.5
https://twitter.com/ianprowse
https://www.facebook.com/amsterdamuk
interviews
---
Interview (2020)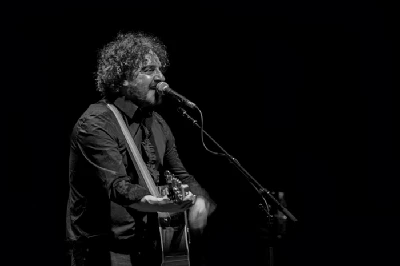 Former frontman of Amsterdam and Pele and Liverpool-based solo artist Ian Prowse talks to Andrew Twambley about his recent tour in support of Elvis Costello, and the effect of COVID-19 on him and other musicians.
live reviews
---
Gullivers, Manchester, 14/11/2015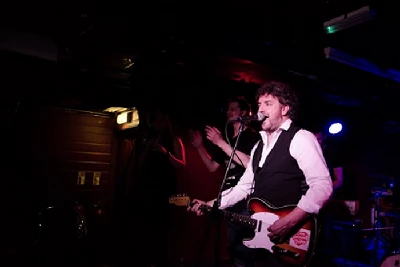 Liverpool singer-songwriter and Amsterdam front man Ian Prowse proves impressive with a lively set of both new and old songs at Gullivers in Manchester
photography
---
Photoscapes (2014)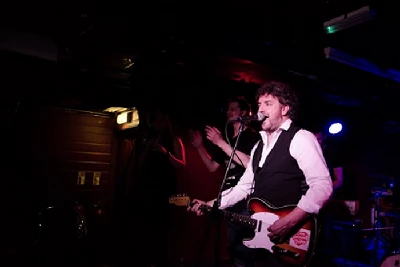 Bill Gray photographs Liverpudlian singer-songwriter Ian Prowse at a show in Glasgow
related articles
---
Pele: Favoutite Album (2017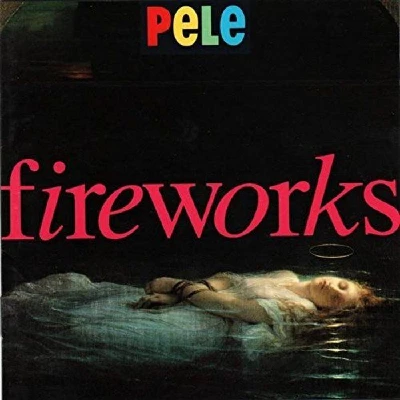 Tony Gaughan reflects upon Wirral-based pop/rock act Pele's 1992 debut album, which has just been re-released in a twenty-fifth anniversary edition
Pennyblackmusic Regular Contributors
---