---
Ani DiFranco
-

Which Side Are You On?
published: 6 / 12 / 2011
---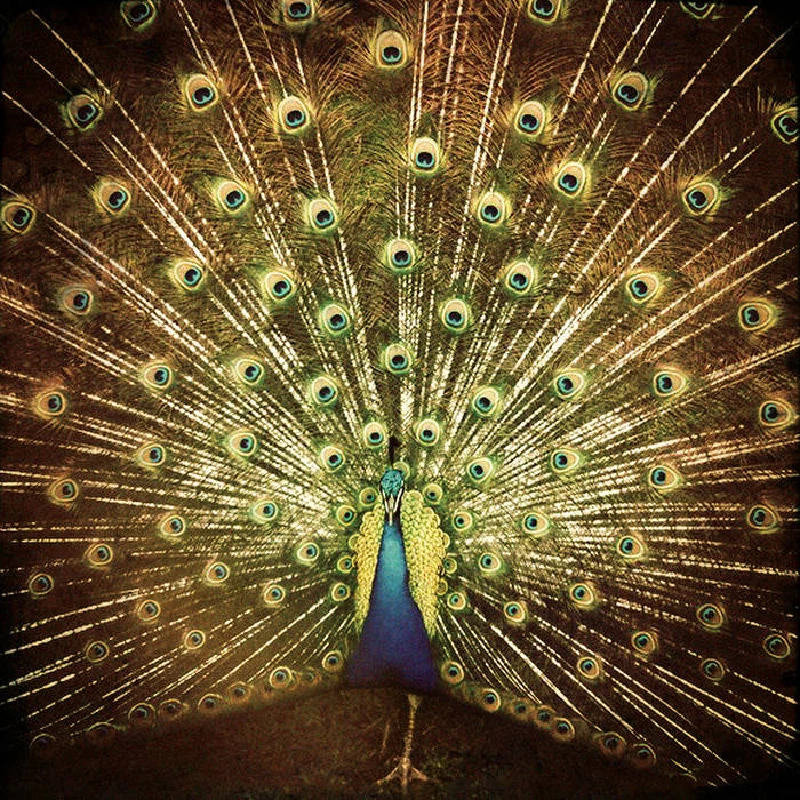 intro
Passionate and politically astute first album in three years from singer-songwriter and activist, Ani DiFranco
Ani DiFranco has recorded more than twenty albums and was one of the first indie artists to create her own record label, Righteous Babe Records. She is a Grammy Award-winning vocalist, active poet, and songwriter who has received awards from the National Organization of Women Organization for Advocating Feminist Causes. For her most recent project, 'Which Side Are You On?', her first studio album in three years, she has enlisted the support of Pete Seeger, Ivan and Cyril Neville, Adam Levy, as well as many acclaimed horn players from New Orleans. The record was co-produced by Ani and producer Mike Napolitano, between 2010 and 2011. The first song, 'Life Boat', explodes with personality as she chronicles "a cacophony of city lights." The next 'Unworry' boasts erratic rhythms as DiFranco engages in delightful scat. Through her self-assured lyrics, she states: "I know I've seen you around always in that uniform…" and "You can tell me anything – I don't scare." The title song, 'Which Side Ae You On?',initially spiked by a salty banjo (courtesy of Pete Seeger) is soon joined by stark, military drums. It was one of Seeger's originals, which Di Franco reconfigured, and one in which she sternly chides, "The curse of Reagonomics have finally taken its toll!" To which she adds, "America – who are we now? Innocence is gone." The song had first captivated DiFranco, who had attended Seeger's 90th birthday party, in New York in 2009.Though the strength of her conviction gets somewhat lost as multiple sonic textures build, we still glean the substance. 'Splinter', an easy-listening ballad, regains a foothold with a bouncing reggae rhythm. DiFranco sums us her story: "Some might call it conversation/Some may call it common sense/I say 'balance, balance, 'balance.'" 'Promiscuity' is a word salad garnished with DiFranco's smooth nuance. 'Albacore' is dreamy, but driven, as she uses soft-spoken declarations of devotion ("When I am next to you, I am more me.") It is when she renders 'If Yr Not' that we feel more of her personal passion though. "If yr not getting happier as you're getting older/Then you're fucking up." The song contains some Frank Zappa-like loopiness, though it holds a deeper meaning. 'Hearse' is the most genuinely heartfelt track on the album. It is simply stated, and lovingly executed. "Little baby, in the next room dreaming, is like icing on the cake." She goes on: "I will chase you into the next life like a dog chasing a hearse." 'Mariachi' is lively, lovely and well-balanced. "I'll be the right hand/ You'll be the left hand/We'll make a mariachi band." 'Amendment' ais packed with intensity. "If you don't want an abortion/Then don't have one," she sings. The song draws on many socio-political issues that face all genders. 'Zoo' is the closing song and one of the most intriguing. She sings, about the animals, "Try not to see them in prisons" and "I can no longer watch TV/ I think I'm what you call 'sensitive.'" I agree. She is. Ani DiFranco makes strong statements, while never compromising the integrity of the music.
Track Listing:-
1
Life Boat
2
Unworry
3
Which Side Are You On?
4
Splinter
5
Promiscuity
6
Albacore
8
If Yr Not
9
Hearse
10
Mariachi
11
Amendment
12
Zoo
Band Links:-
http://www.righteousbabe.com/
https://www.facebook.com/anidifranco
https://twitter.com/anidifranco
http://www.last.fm/music/Ani+DiFranco
Label Links:-
http://www.righteousbabe.com/
live reviews
---
Union Chapel, London, 10/1/2012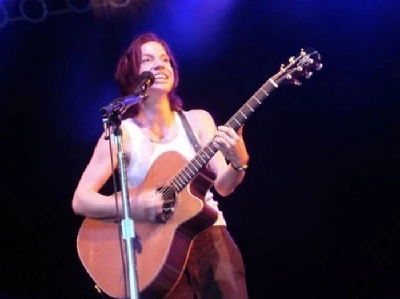 Sarah Johnson watches American singer-songwriter and feminist Ani DiFranco play an energetic and immensely enjoyable set at the Union Chapel in London
reviews
---
Binary (2017)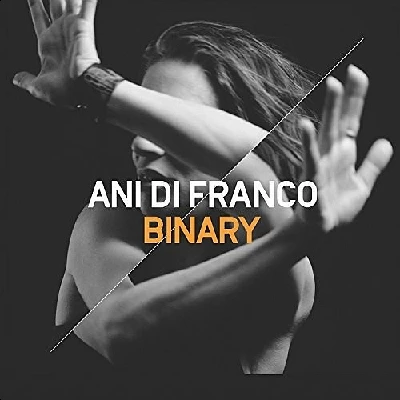 Essential new album from New York State-based singer-songwriter Ani DiFranco, which is by a distance the most ambitious and inspiring record to have been released this year
Red Letter Year (2008)
Pennyblackmusic Regular Contributors
---