---
published: 3 / 10 / 2011
---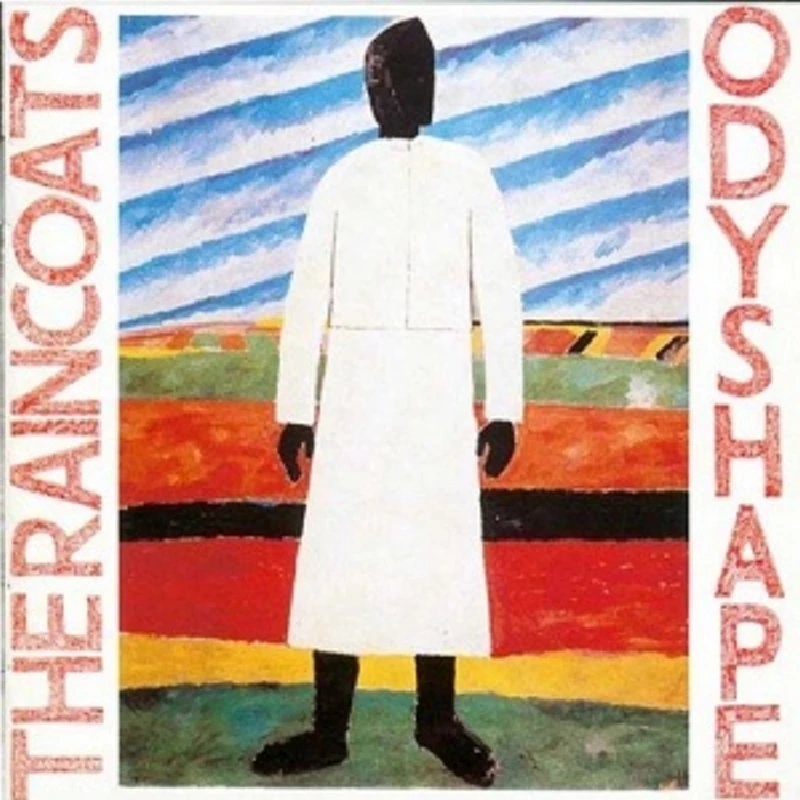 intro
In our 'Re:View' section', in which our writers look back at albums from the past, Jon Rogers' reflects upon female post-punk outfit the Raincoats' 1981 experimental second album, 'Odyshape', which has recently been re-released
Focused on the nucleus of bassist Gina Birch and Ana da Silva on guitar, the post-punk Raincoats had made their mark in late 1979 with their eponymously titled debut album and single 'Fairytale in the Supermarket'. Although very much in the punk ethos of DIY ethics, its rough 'n' ready production held a captivating charm that didn't pull any punches with its concerns over gender politics. The band had been part of a left-of-centre scene that had included Essential Logic, the Pop Group and Gang of Four that had been inspired by punk to pick up an instrument, but had wanted to do more with that attitude than just bash out a simple 4/4 beat and sing about "no future". Along with their contemporaries the Raincoats tested out the boundaries of rock 'n' roll, contradictorily simultaneously being charmed by it and its seductive power and also keeping a healthy distance from a mass audience and populism. And constantly questioning what it meant to be a 'woman in rock'. Perhaps it was no surprise then that the band would go on and sign with Rough Trade, the independent label run by Geoff Travis. Catching an early show after their drummer Palmolive had left to take up full time duties with the Slits was US rock critic Greil Marcus who wrote in 'Rolling Stone' in July 1980: "They leaped into their first number, [Vicky] Aspinall getting a hard, abrasive sound out of her violin, the beat stuttering, three high voices harmonizing with an off-stage realism across the sharp edges of the melody, and within a minute or so the Raincoats seemed to have trashed every female stereotype in rock n' roll. It was a matter of demeanour, backed up by a new sound: without gestures, without a trace of rhetoric, the Raincoats got it across that they had no interest in whatever images of the-woman-in-rock one might have brought to their show, and no interest in providing any." But now it was time for the 'difficult' second album and the band booked into Berry Street Studios, near the Barbican in London with Adam Kidron as engineer and co-producer with the band. As with their debut album songwriting was, in effect, a collaboration with all band members. Da Silva or Birch may have found a germ of an idea but songs were worked on as a group. Da Silva told Rob Young in his 'Labels Unlimited' book 'Rough Trade', "We'd just have an idea and try it, never be afraid of just trying something that was maybe unacceptable. Everybody would put their parts on and then we would collectively work on it and get to a certain point. It never seemed final. If one of us hadn't been there, the song would have been totally different." For the band this collective approach to song composition threw up some quirky and oddball structures, unorthodox time signatures and angular melodies. As da Silva went on to explain, "If we finished singing on the first beat of the bar, then why bother having a bar of four beats?" The initial outline and structure of the songs were formed in Birch's flat but everything was actually recorded in the studio, according to da Silva, who explained the recording process to Pennyblack: "We started to record the songs with what we had, I mean with drums (mostly) or without as we didn't have a regular drummer at the time. An example of this was Robert Wyatt doing his drums to the rest of the track. But most of them were recorded with Ingrid Weiss who had been our drummer until sometime before the recording, Charles Hayward who played with us for a bit after the record came out and Richard Dudanski who became our drummer for a while during the writing and playing live of the songs that became our next album 'Moving'. After recording a basic track we added other parts." Possibly because of that unconventional stance the band had difficulty finding a permanent replacement for drummer Palmolive. In fact the band never really managed to find a suitable candidate for the job and numerous people at various times had taken on the job if only for a short period of time, including Ingrid Weiss, Scritti Politti's Tom Morley, the aforementioned Charles Hayward from This Heat and even the former Soft Machine member Robert Wyatt. "It's hard when a new drummer joins," explained da Silva. "They have to learn 1-2-3, or 1-2-3-4-5, but certain people coped very well." Due to the drummer difficulties the songs that would go on to form 'Odyshape' were formed in Birch's flat without a traditional time-keeper. That aspect gave the record a feeling that was, as Da Silva sees it, "a little bit more organic and less like a band". While their eponymous debut had been a rather ragged - if rather wonderful - affair now the band had grown in confidence and now a wide-ranging set of influences were creeping into the band that stretched from ethnic field recordings to jazz greats like Ornette Coleman and Miles Davis as well as they started using an exotic array of instruments, such as the balaphone from Mali ("[It's] got gourds underneath it and beautiful bits of wood and mishapen holes", according to Birch) that the band had picked up. These exotic instruments had been picked up during a visit to New York, with da Silva saying, "We went to a great shop and bought some instruments: Gina a balaphone and me a sruti box which is an Indian drone which appears at the end of 'Shouting Out Loud'." Simon Reynolds in his book 'Rip It Up and Start Again: Postpunk 1978-1984' describes 'Odyshape' as "post-punk that's been totally unrocked" and it's hard to disagree with that. The band's rhythmic structure had always been loose, but now things were often taken to the point of just falling apart. "My basslines started to get more and more sprawling and all over the place," Birch told Reynolds. Previously Palmolive's drumming had been seen as being quite tribal as she used "lots of tiny little toms"and the group had been "clattering along together" but with her departure on 'Odyshape' it meant that the percussion parts were added on afterwards. And to disrupt and shake things up even further - in order to keep things fresh and interesting - the group at times swapped instruments. Violinist Aspinall often played bass with Birch switching to guitar and da Silva trying out the kalimba, an African thumb-piano. A tactic that was mostly evident on the album's eerie 'Only Loved at Night'. Structurally 'Odyshape' had more in common with a jazz album than the more obvious and predictable rock ones. Most songs on the album, like the opener 'Shouting Out Loud', lacked a predictable verse-chorus format set to a Chuck Berry riff. Instead songs tended to ebb and flow and shift about. Songs were allowed to form organically, rather than being consciously worked out beforehand. As with 'Only Loved at Night', 'Dancing in My Head' and the title track this fluid approach works pretty well and the listener is kept listening and captivated by the album's unpredictability. You never quite know where a song is going to end up. There are twists and turns all over the place. 'Dancing in My Head' starts off as some sort of folky-ish drama before shifting gear and taking on a light reggae-rhythmn. The song 'Odyshape' although, structurally, is all over the place with its changes in pace and rhythm, carries it off nicely. Occasionally though it can all fall rather flat. 'Family Treet' never really quite gets going, and rather just trudges along never really finding a way to move on and ends up going round in circles. 'Red Shoes' as well never really finds its feet. Despite the odd foot fault 'Odyshape' is, however, really something quite unique and special. It might lack the immediacy of their debut or the vibrancy of their first single 'Fairytale in the Supermarket' but it far more accomplished. It sees the band growing in confidence and stretching and testing themselves and so producing something a little bit special. Released in 1981 the album though never really found a wider audience outside of those in the know, still the band had a huge impact on later taste-makers. Some guy out of a band called Nirvana rather liked them, as did Sonic Youth's Kim Gordon, who wrote the liner notes in the album's original reissue in 1993: "It was te Raincoats I related to most. They seemed like ordinary people playing extraordinary music. Music that was natural that made room for cohesion of personalities. They had enough confidence to be vulnerable and to be themselves without having to take on the mantle of male rock/punk rock aggression… or the typical female as sex symbol avec irony or sensationalism." Extraordinary music indeed.
Track Listing:-
Band Links:-
http://www.theraincoats.net/
https://www.facebook.com/theraincoats.net/
https://twitter.com/raincoatsthe
https://en.wikipedia.org/wiki/The_Raincoats
Picture Gallery:-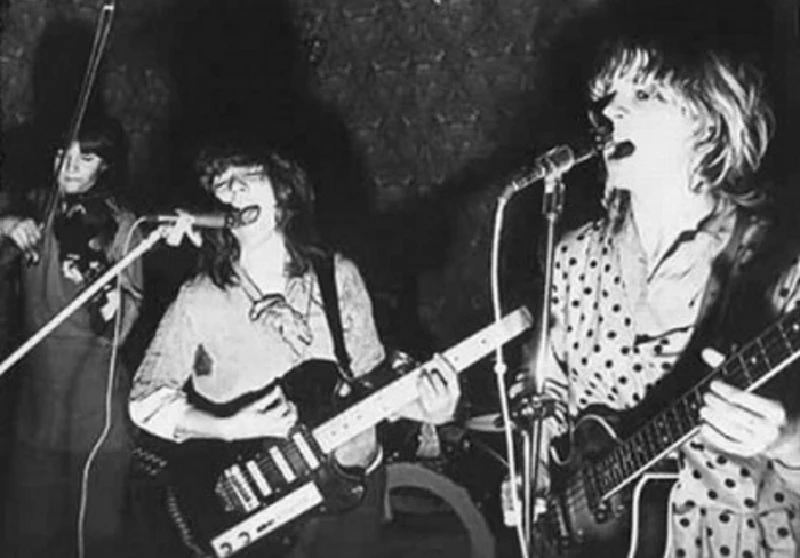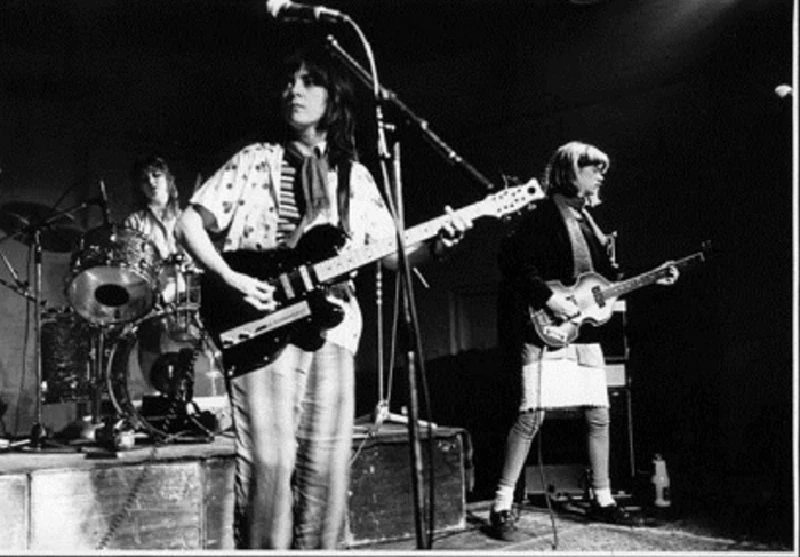 interviews
---
Interview (2019)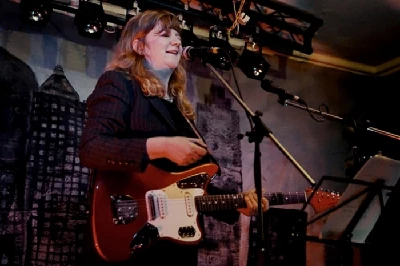 Bassist and vocalist with post-punk band Gina Birch talks to John Clarkson about the 40th Anniversary vinyl reissue of their classic self-titled debut album.
favourite album
---
Raincoats (2009)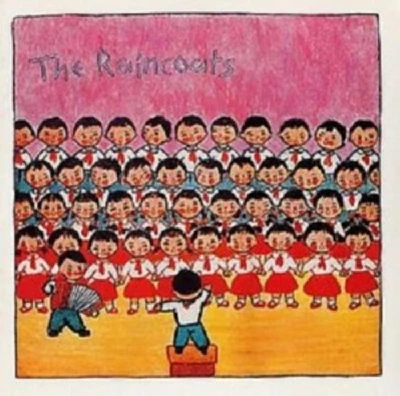 Jon Rogers reflects on all-female post-punk group the Raincoats' self-titled 1979 album, which has recently been re-released
Pennyblackmusic Regular Contributors
---