---
Idaho
-

You Were A Dick
published: 12 / 9 / 2011
---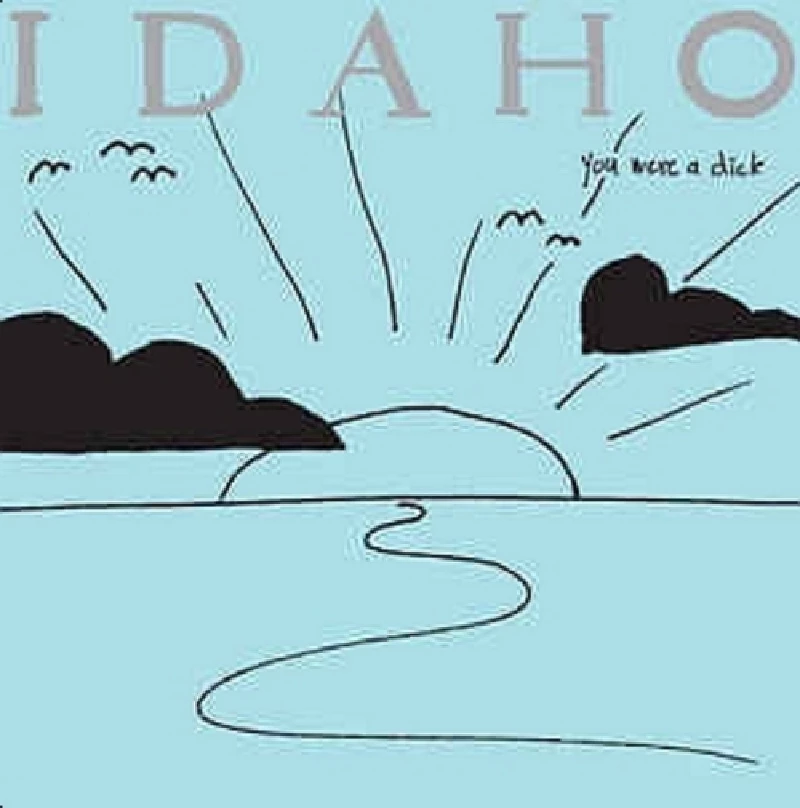 Label: Talitres
Format: CD
intro
Achingly beautiful and atmospheric eighth album from Californian slowcore act Idaho
With the title 'You Were a Dick', one would be forgiven for not expecting a great deal of subtlety from this, Idaho's eighth studio album. Jeff Martin, the group's co-founder, has, however single-handedly created an album which is, overall, hauntingly beautiful. To describe Idaho as a group is, admittedly, a misnomer; Martin and school-friend John Berry formed the initial line-up in the early nineties, before supplementing their sound with a full band. Since 2005, Martin has, however, operated alone, albeit using the Idaho name. The album opens with the title track, the title belying a song of aching sensitivity and melancholy. Musically, the track is very much a template of the album to come: densely-woven, gossamer atmospheres reminiscent of Sigur Ros or Mum over which Martin's guitar perfectly accents his understated vocals. As one sinks deeper into the album, the textures become more liquid and pervasive, and the dream-like soundscapes grow and evolve to encompass the listener in a cloud of ambience. Martin's craft as a musician is showcased on the album's instrumentals, 'Impaler' and 'The Serpent and the Shadow', both of which not only enhance the overall flow of the album, but also remind the listener that Martin works extensively in film and TV soundtracks. My main issue with the album, however, comes with the two more upbeat tracks, 'The Space Between' and 'Up The Hill'. Both tracks, while accomplished, to me simply have no place on this album. The effect of hitting 'The Space Between' full-on after seven tracks of blissed-out slowcore is truly jarring, and, detracts both from the song itself, but also from the wonderful atmosphere which Martin has worked so hard to build up beforehand. 'Someone to Relate to' restores the mood of the album's first half, but this is only temporary respite – once again, I found myself scrabbling for the "skip" button as 'Up the Hill' unsettles the mood once again. Of the fourteen tracks on 'You Were a Dick', in my opinion, only twelve belong there. Taking 'The Space Between' and 'Up the Hil'l out of the equation, I would say that this is a fantastic album. If you can overlook the proverbial flies in the ointment, or indeed, simply programme your stereo to skip them, then this is a rewarding, thoughtful and accomplished album by an incredibly talented singer/songwriter. Make a space between Neil Young's 'On the Beach' and John Grant's 'Queen of Denmark', turn down the lights and allow yourself to be immersed in Martin's dream-like aural landscape.
Track Listing:-
1
You Were A Dick
2
Weigh It Down
3
Reminder
4
Impaler
5
Structure
6
The Serpent & The Shadow
7
The Happiest Girl
8
The Space Between
9
Someone To Relate To
10
Up The Hill
11
A Million Reasons
12
The Setting Sun
13
Flames
14
What Was That?
Label Links:-
http://www.talitres.com/en/
https://www.facebook.com/talitres.rds
https://twitter.com/talitres
https://instagram.com/talitres/
Pennyblackmusic Regular Contributors
---