---
published: 28 / 8 / 2011
---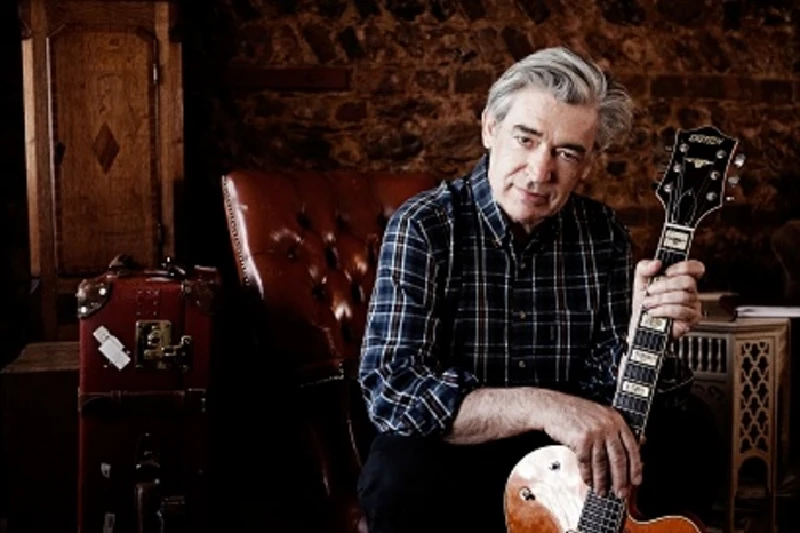 intro
Chris Spedding, who is possibly Britain's best known session guitarist, talks to John Clarkson about his new jazz-influenced solo album, 'Pearls', annd working with John Cale, Bryan Ferry and the Sex Pistols
Chris Spedding's new album, 'Pearls', appears with the warning on its sleeve: "Some of these tracks may contain jazz, rock, Americana and/or other less well-defined genres." Spedding, who is now 67, is possibly Britain's best known session guitarist. In a professional career that has expanded fifty years, he has worked with musicians such as Jack Bruce, Harry Nilsson, Tom Waits, Joan Armatrading, Paul McCartney, Roy Harper, Bryan Ferry and John Cale. He has also worked regularly as a producer, most famously producing the Sex Pistols' first demos in 1976. Alongside this he has played in various bands including 1970's cult rock 'n' roll outfit Sharks and run a sporadic, but eventful solo career, which gave him a Top 20 hit with 'Motorbikin' in 1975 and has seen him release over fifteen albums. 'Pearls', which was recorded in Spedding's own home studio, features contributions from well-known session players, bassist Herbie Flowers (T. Rex, Sky, David Bowie, Lou Reed and George Harrison) and drummer Andy Newmark (John Lennon, Sly and the Family Stone, Pink Floyd, Steve Winwood), and also multi-instrumentalist Charlotte Glasson, who fronts her own jazz outfit the Charlotte Glasson Band. Tracks such as the opening number, Ry Cooder-style anti-love song 'No Love', and the title track will be familiar to fans of Spedding's last three Americana blues-influenced albums, 'One Step Ahead of the Blues' (2002), 'Click Clack' (2005) and 'It's Now or Never' (2007). Several songs on 'Pearls' are co- or solo writes by Sharks' former frontman "Snips" (Steve Parsons), and numbers such as the meandering pop of 'Temple Heath' and the sleazy garage rock 'n' roll of 'Abuse' maintain that band's reputation for edginess and lyrical viciousness. Other tracks are more of a radical departure, and find Spedding returning to his early roots for the first time since the last 1950s and early 1960s when, as a young guitarist, he fronted his own jazz group, the Chris Spedding Trio. There are three covers of Muddy Waters' 'Louisiana Blues', Gerry Mulligan's 'Cherry' and the Jimmy Giuffre 3's 'The Train and the River', the latter two of which are instrumental jazz classics. Some of Spedding's own compositions such as 'Air Guitar Woogie' and 'Dripping's', both of which are also again instrumental, and vocal track 'Rhumba' are also traditionally jazz-influenced and in a similar vein. Pennyblackmusic spoke to Chris Spedding about 'Pearls' and some of the other highlights of his career. PB: You have prefaced the album with a warning. How much of that statement was meant in a tongue-in-cheek way and how much of it was meant seriously? CS: It was meant in tongue-in-cheek, but it was also meant to cover the fact that I have not really done an album before that has included a lot of jazz and instrumental stuff. I have always dabbled in jazz and instrumental music on the side, but have not always had an opportunity or made the opportunity to put it on a record. I have always done singer-songwriter material and I wanted to do something that is more representative of the material that I am interested in, so I thought that it was good for the potential buyer from the outset to get the message on it that it is not the usual sort of rock 'n' roll stuff that I do. That was really why I did it. PB: Do you listen to a lot of jazz? CS: Yes, I do, quite a lot from the 50's and 60's before it started to become jazz rock fusion. I started to lose interest in it when it became jazz rock fusion. PB: You came from a background again during the 50's and 60's, and in which as a young man learning to play the guitar and starting out as a musician, that you played a lot of jazz, didn't you? CS: Yes, I went through a period of being a bit of a jazz snob when I was a teenager. I went to this guitar teacher in Sheffield where I was brought up who turned me onto all the jazzers of the time-Charlie Christian, Barney Kessell and people like that. I started out as a rocker, and then got sent to this guy who turned me onto jazz, so that is how that element crept in. PB: Was 'Pearls' a difficult album for you to make? CS: I wouldn't say that it was difficult. Some of it was challenging but in a very good way. To do stuff like 'Train in the River' was quite a departure. It is from the jazz era but when it first came out it was probably considered not really jazz. PB: Why did you decide to do that particular cover and also 'Louisiana Blues' and Gerry Mulligan's 'Cherry'? CS: I always liked them. I put together this list years and years ago and in the 50's and 60's of songs that I liked and wouldn't mind having a go at one day, and I found it again and thought, "Why not?" I always liked Jim Hall's guitar playing on 'Train in the River'. It was this model of jazz guitar playing. That song was featured on the movie, 'Jazz on Summer's Day'. Bob Brookmeyer appears on horn on it in the film, and that why I added a tuba in homage to that. The most well known version of it has a stand up bass on it. We tried it with a stand up bass and then I put a tuba on it instead, which is played by Herbie Flowers. PB: As well as Herbie Flowers, the album also features Andy Newmark and Charlotte Grasson. Why did you decide to put them on the album? CS: I needed to have a stand-up bass player and Herbie had been playing with Charlotte. I had played with her and thought that she would be suitable, so he was a natural addition. He plays on two tracks, stand-up bass on 'Cherry' and tuba on 'Train in the River'. Charlotte plays lots of instruments - violin, flute and all sorts of things, so I thought that she was what I needed to bring an extra sound to this record. I have been playing with Andy Newmark for quite a few years with Bryan Ferry and I have used him on quite a few projects, and he was the perfect drummer for what I wanted. PB: 'Pearls' features several collaborations with Snips from the Sharks. Was this the first time that you had got back together since the last Sharks reunion in the mid 1990s? CS: No, my previous album, 'Click Clack' from 2005, also had some Steve Parsons contributions on it. We have always been in touch, and whenever either of us have a project going on we help each other out, whether it is me playing on any of the movie music things that he used to do or the TV jingles that he is still involved in, and if I have an album to do I will ask him if he has any lyrics. Usually what happens is that not only does he have lyrics, but a complete song which is what happened in the case of the title track on 'Pearls' (Laughs). PB: Your contributions with Snips seem to have lost none of their dark edge. They are still spiky and pretty nasty in tone. Would you agree? CS: Yes, I tend to favour dark lyrics because they are more interesting. The lyrics on 'Pearls' have all got a really dark side to them, even the one that I wrote my own lyrics too, 'Not Love'. Every time I have written lyrics or have been given lyrics that are more conventional I tend to think, "I don't really like this" (Laughs). I always want something that is a little more cutting edge, and that is why I always go to Steve because his lyrics have always got a spooky darkness to them (Laughs). PB: How many of the instrumentals in particular were improvised and how many of them came about through careful planning? CS: Much of the essential planning was done in advance. In the case of 'Drippins', however, it was just one repeated four bar phrase over a click clack and I just gradually built the song up from there. I added other bits in after that. I put more guitars on it and then the last thing I put on was the sax. With that track, I was just thinking of the lines as we went along. PB: You are known as a solo artist, but you are also known as a session player and have done a lot of production work. What do you see yourself as primarily? CS: Just a musician really. I do all these different things. The potential Chris Spedding record buyers will see me as the guy that sang 'Motorbikin' and did other stuff afterwards. That is really why I put that disclaimer on 'Pearls', so that people knew that they were buying a record that had a little more variety to it than that. I don't see myself as primarily a guitar player, although that is how many people see me. I am a musician who happens to play the guitar and to occasionally sing a song (Laughs). PB: There is a story that you were invited to join the Rolling Stones after Mick Taylor left the band. Is there any truth in that? CS: There is an element of truth in that. When Mick Taylor left the Stones in early 1975, a lot of the musical papers - the 'New Musical Express' and the 'Melody Maker'- as soon as they had realised that he had left put together all these lists of potential guitar players like Jeff Beck, Eric Clapton and Rory Gallagher. I was just one of those. It reminded me of when the Pope dies. There are all these cardinals are going to be the next Pope. One of them ends up being picked and then you find out who it is. It was something like that. Who is going to be the next Pope (Laughs)? I did get a call from Mick Jagger but it was about six months after Mick Taylor had left, and I wasn't very flattered by that. If I was six months down the pile, I was probably near the bottom of the list. By the time I got the call, I had got other stuff happening. I had recorded 'Motorbikin'. I was on the road with John Cale. I was scheduled to do a tour with Roy Harper. I wasn't just going to throw it away on the chance that they would ask me to join them. A week after I got the call came the news that Ronnie Wood had joined them which seemed to be perfectly fitting. PB: You have had long term associations with John Cale, Bryan Ferry and Roy Harper in particular. They are all very different. Is there a linking factor between them? What do you go primarily looking for when you agree to work with someone? CS: They were all looking for me. I wasn't looking for them. I was a freelance musician who had a telephone. That is the link. They all had my telephone number and they called me up, and I looked in my diary and said, "Yes, I am free to do those record sessions." We would do an album, and in the case of John Cale, Roy Harper and Bryan Ferry, there was an album followed by a tour. I just happened to be available for it and I was a gun for hire. Obviously I was sympathetic to the music that they were doing. Otherwise they probably wouldn't have come up. I could have got a call from anybody. I did get that call from the Stones but I didn't think that it was serious offer. Otherwise they would have called me earlier. PB: What has made you return then to people like John Cale and Bryan Ferry? Is it just the fact that you get on with them? CS: I have a lot in common with John Cale in terms of his eclecticism, and the fact that he likes to experiment. I like that and he appreciates that in me. He will throw you a challenge and do something in a different tempo or key. A lot of people don't like that, and they get put off by that but I actually like that so we get on quite well. We have not worked together for years but we are still in touch. PB: What about Bryan Ferry? You have done a lot with him both in his solo work and with Roxy Music during the last ten years? CS: There is obviously some empathy there. I get on well with him. I like the way that he works, and he obviously must like what I bring to the table, so it has been a very fruitful association. PB: To take this point further you produced the first demos of the Sex Pistols. You said that you did because you thought they were good while everyone else thought that they were terrible. Do you think that has been an underlying factor in a lot of your work that you are prepared to help promote bands or acts that are on the edge and that take risks? CS: There are not many Sex Pistols that have come my way, and when someone like that does I tend to jump on it. I couldn't understand why nobody else did at the time. Of course they all did later on but I couldn't understand why people couldn't see it straightaway. PB: In complete contrast you have also recently appeared at Glastonbury as one of the Wombles. Why did you do that? C S: Well, I was a guest of the Wombles. I wasn't dressed up in a Wombles suit (Laughs), although I played on their albums and have got dressed up in a Wombles suit before. That was down to the Musician's Union. If you are booked to play on a record and the band gets exposure on 'Top of the Pops',then the union role is to call the guys that were on the record. If the guys on the record are not available or don't want to do it which was usually the case with me - I couldn't be bothered and usually had better things to do - then they can call somebody else. This one time though I thought it might be fun to go on 'Top of the Pops' and do that, so I said "Yes. I'll do it." It was a bit of fun. PB: You also worked as a music writer and interviewer for 'Details' magazine in the mid 1980s, and you adopted a blindfold test in which you got people to talk about themselves by playing music to them. Where did this idea come from? CS: It was borrowed from Leonard Feather who used to run a blindfold test in 'Downbeat' magazine. Leonard Feather was a British journalist who worked in the 50's and 60's. 'Downbeat' is an American jazz magazine,and he used to play records to jazz musicians and get them to guess who it was. In my first blindfold test I explained all this, so that people didn't think I was trying to steal it without giving it any credit. The idea behind it was of me being a working musician talking to other working musicians. It wouldn't really have been a good idea for me to do record reviews of my peers. You are either on one side of the other side in that respect. I was in the middle, writing about music and yet not really wanting to get the latest records and review them, so I thought a good way around it was playing records to other musicians without telling them who it. I would tape record the session and then transcribe it PB: You did a few straight interviews as well with the likes of the Pet Shop Boys and the Cure, didn't you? CS: Yeah, and Keith Richards as well. PB: Has your music writing now gone on hold? CS: I haven't done any since. I think 'Details' were hoping that I would know lots and lots of musicians and call them all up. I thought, "Oh 'Details' will find me lots and lots of musicians and put me together with them." In the end we fizzled out of ideas. It wasn't a challenge anymore and it was always only a sideline. It lasted only a couple of years. PB: What have you got in the pipeline at the moment? CS: I am going be doing some more shows with Bryan Ferry in September and October. I also have another project on the go, which is a band called King Mob, which is Steve Parsons and me and also Glen Matlock from the Sex Pistols on bass and Martin Chambers from the Pretenders on drums. We also have another young guitar player called Sixteen involved. We have done a record called 'Force 9', which is a guitar-dominated rock album and is going to come out in November. We also hope to tour with it, while with 'Pearls' I am not doing any live concerts to promote it. It is an album for its own sake really. There was never any intention to go out, and have Herbie bring his tuba along for one number. That is not to say if people call me up, and it sells a lot copies and they say that they can fill this auditorium that I will not do it but I am still waiting for that call. PB: Thank you.
Band Links:-
http://www.chrisspedding.com/
Picture Gallery:-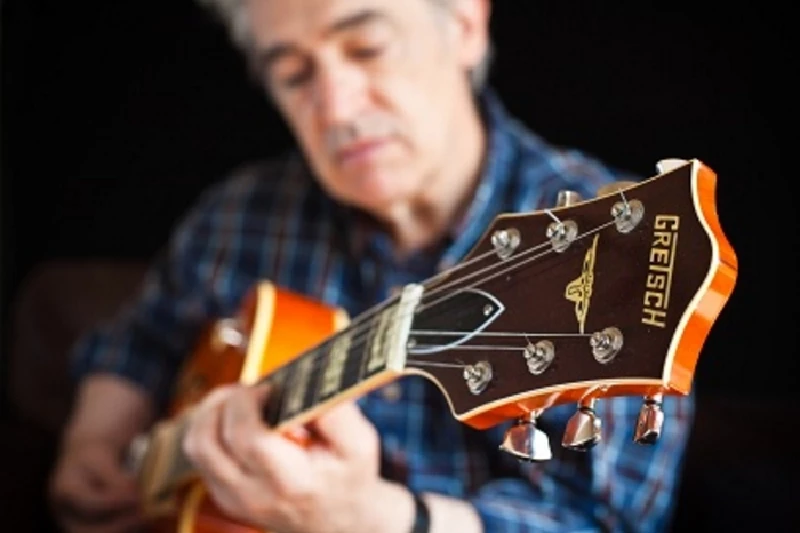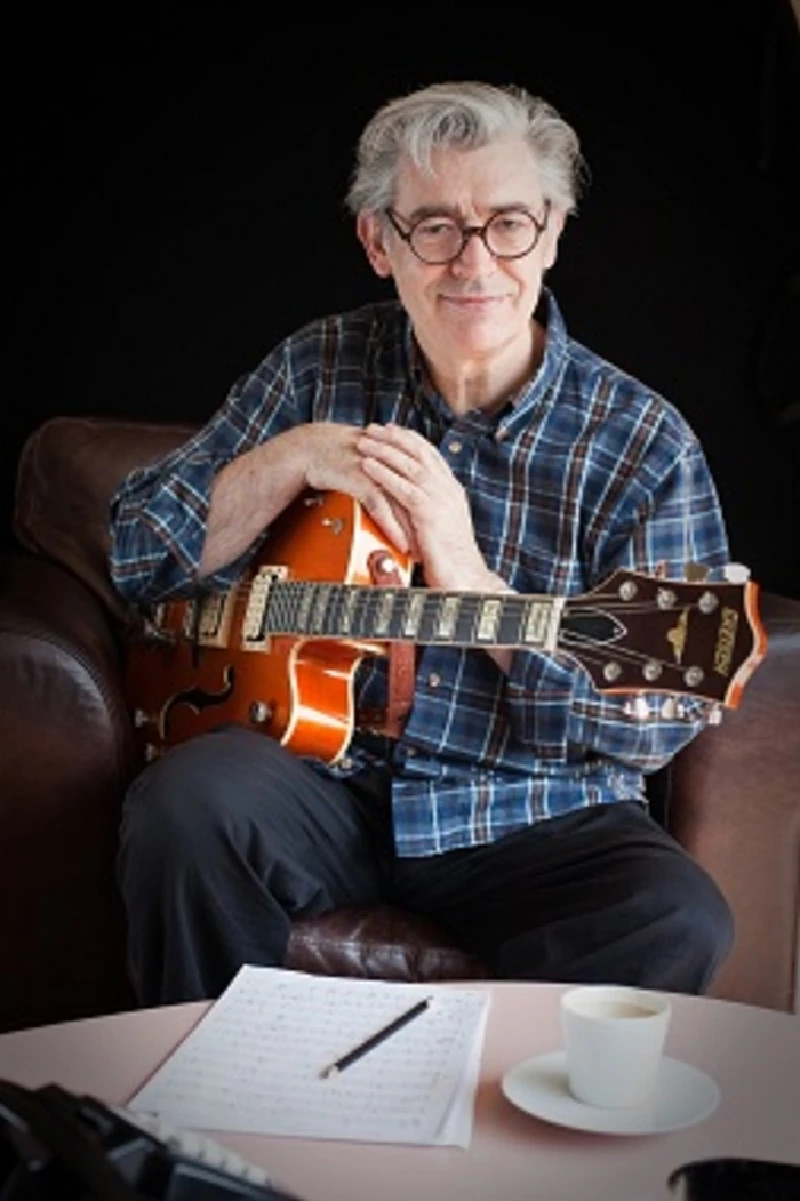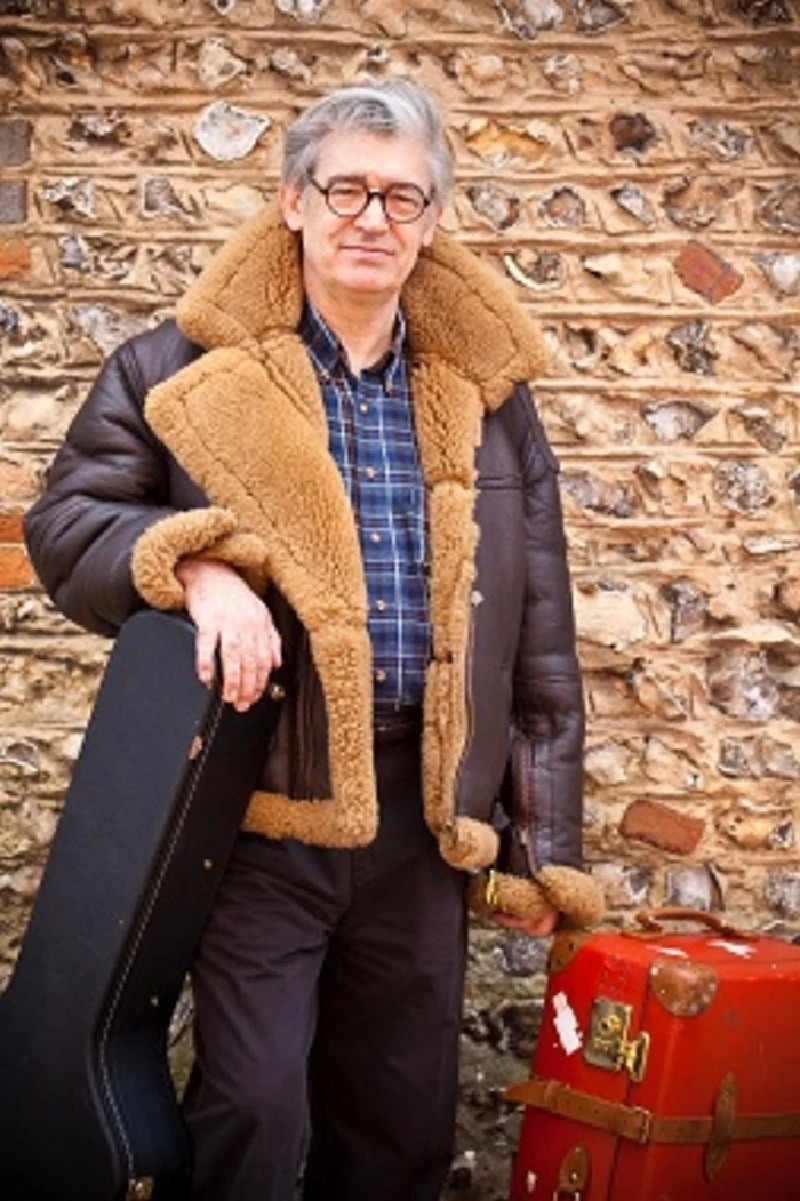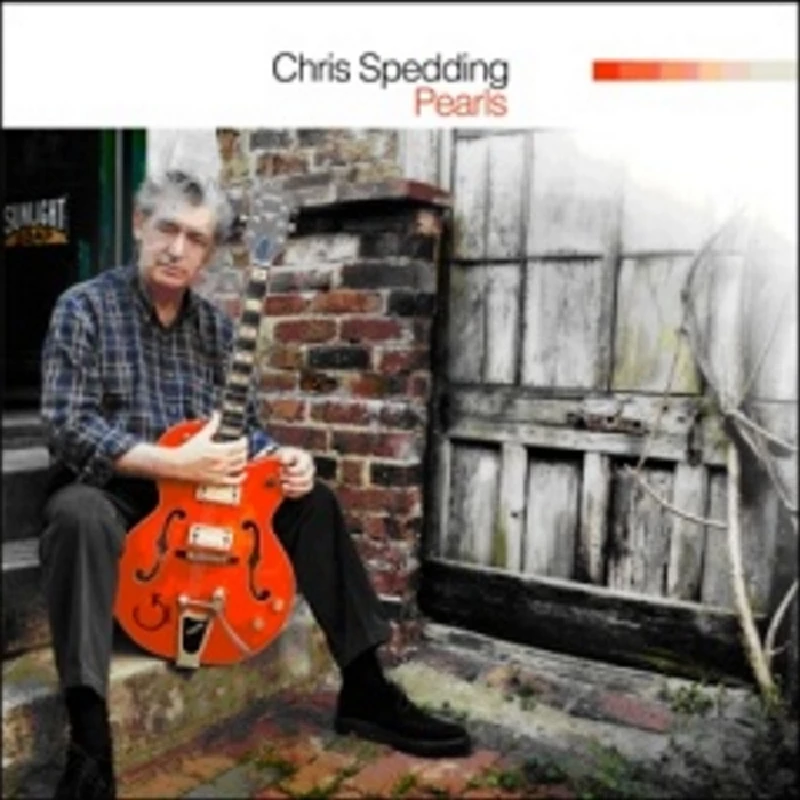 Visitor Comments:-
583

Posted By: Pearl of Sweden, Sweden on 27 Aug 2012
I have listen to this album and I am impressed. I think this is his best album so far!!!!
---
470

Posted By: neato, sf ca usa on 16 Sep 2011
good interview long time fan spedding is one of the best him doing a jimmy giuffre tune...great cheers
---
reviews
---
Joyland (2015)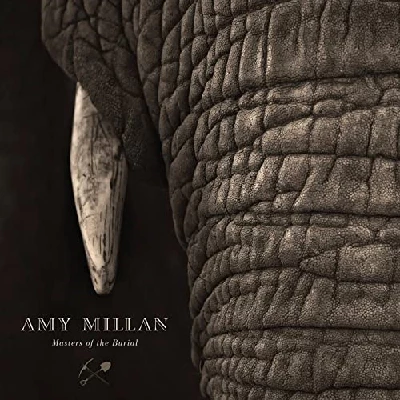 Frenzied-paced thirteenth solo album from guitarist Chris Spedding, which includes guest appearances from Glen Matlock, Bryan Ferry, Johnny Marr and Andy Fraser
related articles
---
Sharks: Interview (2016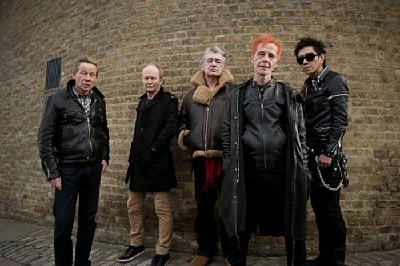 John Clarkson speaks to Steve Parsons abour the return of his band Sharks with a new album, 'Killers of the Deep' and first UK tour in forty-two years, and their plans to recreate their car, the Sharkmobile, with the aid of a Crowdfunding campaign
Pennyblackmusic Regular Contributors
---