---
published: 18 / 5 / 2011
---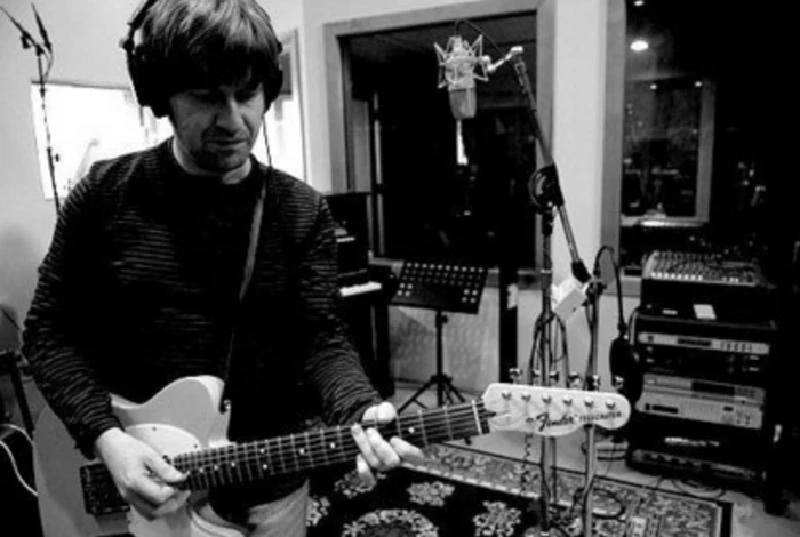 intro
John Clarkson speaks to former Picture House guitarist Duncan Maitland about his long planned debut solo album, 'Lullabies of the 21st Century', and his recent tour with Los Angeles-based singer-songwriter Anny Celsi and Brian Wilson percussionist Nelson Bragg
Situated halfway up the hill on which West Regent Street lies, The Bay is Glasgow's newest live venue. The 180 capacity basement bar has been open for three months when I first visit there at the end of March. It is a place to fall instantly in love with. The staff are friendly without being over bearing, and alcohol is cheap. £10 will buy three pints of beer or a bottle of wine, and still leave you with enough money for a bag of chips on the way home. The acoustics in the wooden-floored venue are excellent, and there are unobtrusive sight lines from wherever you stand of the tiny stage which sits beneath the large bay window that dominates the front of the room. There is obviously too a real emphasis on quality. The eventual plan is to open The Bay for gigs most nights, but for now Darren, its manager, and Tony, its booker, are content to put on shows two or three times a week and run it as a regular pub for the rest of the time, gradually building up its reputation as a live venue. This policy even in these early days seems to be working. Posters on the walls advertise a rare solo set from Goodbye Mr Mackenzie and Isa and the Filthy Tongues' Martin Metcalfe, and The Bay's coup-de-grace so far, a show in April from New York-based acoustic punk, Hammell on Trial. The headliners on tonight's bill are a duo from Los Angeles, Anny Celsi and Nelson Bragg. They are in the midst of a month long European tour to promote Celsi's first album in six years, 'Tangle-Free World', which Bragg, moonlighting from his other job as Brian Wilson's regular percussionist, has both played upon and produced. The pair have on stage with them another musician, Duncan Maitland, whose acoustic guitar and its ringing chords give further flesh to Bragg's dynamic percussion and Celsi's soulful vocals and sweeping 60's-influenced classic pop tunes. Maitland is also one of the three support artists on the bill, playing between two local Glaswegian acts, acclaimed singer-songwriter Neil Sturgeon and sultry harmonic duo the Wellgreen. He is accompanying Celsi and Bragg on most of their UK dates, and promoting at the same time a solo record, 'Lullabies for the 21st Century'. Although 'Lullabies for the 21st Century' is his debut solo album, Maitland, who is originally from Stoke-on-Trent, has been writing and recording music since the mid 1980s. His first band, the Flood, which he formed in 1985, attracted major label interest. After the Flood dissolved in 1993, Maitland was invited to join the Irish group Picture House in place of their departing guitarist. He moved to Dublin in 1994, where he has been permanently based ever since, and stayed with Picture House for six years. During his tenure with them, they released two albums, 'Shine Box' and 'Karmarama', and enjoyed chart success with the Maitland-penned 'Sunburst'. They also played dates with the Kinks, the Corrs, Big Country and the Saw Doctors. When Maitland left Picture House in 1999 at the end of a stadium tour of Germany with Meatloaf, he joined another Irish band, Pugwash, and also started his solo career. He played on Pugwash's first three albums, 'Almond Tea' (1999), 'Almanac' (2001) and 'Jollity' (2005). Maitland's debut solo release, 'Live Alien', an EP, came out in 2003, while 'Lullabies for the 21st Century' was released on his own label, Indigo Octagon, last year. Maitland's short twenty five minute set is brazen and fiery. It consists of mainly songs from 'Lullabies for the 21st Century', and concludes with 'Fan Club', an old and very dark Picture House number about the deification of serial murderers. Most of the songs have a breezy sound and involve several chord changes, but, as passionately performed and excellent as they are, stripped down and acoustic, they only hint at the enormity and grandness of 'Lullabies for the 21st Century'. Recorded in Maitland's home studio, and often epic in sound, it involves nearly twenty guest musicians including XTC's Colin Moulding, and combines together strings and brass-dominated songs, 60's and early 70's pop influences and folk with elements of psychedelia and rock. In conversation with Pennyblackmusic a few weeks later, Duncan Maitland spoke about 'Lullabies for the 21st Century' and his plans to return to The Bay. PB: Why did you call your album, 'Lullabies for the 21st Century'? DM: I wanted something that bound the songs all together. All of the songs come from different kinds of places, and some of them are lot darker than the others. When I was putting the album together, I tried, however, to keep a note of redemption in all the songs, and, without wanting to sound too pretentious about it, that reached out into light. They all end on a note of hope. I chose "lullabies" because lullabies are supposed to be soothing. Ultimately I wanted the album to be soothing, especially for those people like me who are terrified by life (Laughs). PB: Musically as well as lyrically all the songs start in one place and then they end up somewhere very different. Was that something which you set out to do consciously? DM: Not really. It is interesting to hear that. I suppose that unconsciously maybe there was a feeling of each song being a sort of travelogue, even if it was just a kind of mental travelogue. The idea of each song starting somewhere and finishing somewhere else, however, I suppose makes sense. PB: Some of the songs on it such as 'Terry the Toad' and 'Alien at Home' have been around for a while. Are the other songs more recent or have they also been around for a long time? DM: Some songs were written recently, but in some cases the germs of them have been sitting around there for a while. 'Terry the Toad' was perhaps the first realised track on it. I recorded an initial version of it ten years ago just after I left Picture House. It had been kind of sitting there ever since. It was like a calling card for me as I was getting my act together and trying to work out what I was going to do next. 'Alien at Home' was likewise. There is a demo of it from way back when. The oldest song on the album though is 'Horror Stories'. That was originally written in about 1990. A lot of the lyrics were written then. I remember writing it as a kind of stream-of-consciousness thing. Then when I was getting the album ready I decided I wanted a song that I could hang all my psychedelic chops on and I thought, "Well, I will use this as a framework." I think it is the most urban sounding track on the whole record. It was, as were 'Terry the Toad' and 'Alien at Home', about having an idea a long time ago and finally getting to realise it. There is a moment in the middle part in which I sing a message to my younger self and basically am telling myself that you don't know what is coming up ahead and that life can be pretty strange, but to try and have a good time (Laughs). PB: The critics have had a pretty hard time labelling 'Lullabies for the 21st Century'. It has been described as everything from a folk record to a psychedelic record to a 60's influenced record and it is really all those things and a few other things as well. Was that your intention? DM: When I started putting it together, I guess I didn't really have any intention (Laughs). The only real bottom line was that I wanted to make a record that would please me. There are a lot of influences in there. They are inescapable really. I am absolutely delighted though that there are people finding all these different things in it. I think that it is great that it should be open to interpretation, and people will get certain flavours stronger than others. PB: When you played The Bay you were on guitar, both in your own and Anny Celsi and Nelson Bragg's set, but most of the songs on 'Lullabies for the 21st Century' are centred around the piano and the keyboards. What do you see as your main instrument? DM: It is funny. I don't really think that I have a main instrument. I was a guitar player for a long time with Picture House. That was kind of my duty as it were. I went through a love affair with electric guitars many years back. My first instrument was, however, the piano. I first learnt it when I was five or six. Coming back to it after quite a long absence for this album was like being in a place that was familiar, but having that edge of discovery again, in so much as you put your hands in different places and strange things come out that might surprise you, whereas with guitars you find your hands fall into the same shapes and the same boxes. I would say that is probably why a lot of the album is piano-based, but ultimately any instrument is just a tool to try and get something across. PB: 'Crash Position' seems to be about being someone who is forced for the better into changing the way they have always done things. What was the inspiration behind that song? DM: It started really from that central image of the crash position, and grew from that into this idea of someone curling themselves up into a foetal shape all their life and being frightened to face forwards or the future, always reverting back to when they were young, holding onto the past. It sounds like me really (Laughs). I can be very much like that, but I know a lot of other people who are like that too. It was a song that I approached in a Brian Wilson-esque way, not so much the way that it sounds, but from the beginning I followed the mood with it, and let it take me where it wanted to go and before I had any melodies or anything. I know that Brian Wilson used to sit down and write what he used to call "moods". It was a combination of the mood and the central image of it which propelled that whole song forward. It grew tentacles from that. That is for me the pivotal song on the record. If you really want to know what the record is all about, it is the kind of nucleus track. It is dark, but it is also surrounded with hope. PB: 'Alien At Home' seems to be a surreal take on the slow disintegration of a relationship in which suddenly you just can't talk to someone you love anymore. Was that the inspiration behind that song? DM: Yeah, totally. It was a former girlfriend. The feeling was that it was the invasion of the bodysnatchers. One day you come home and there is something about the person who you are totally familiar with that is not there about them at anymore. It is like they have been taken over by something, and it was the marriage of the title, 'Alien at Home', and the sci-fi imagery that came with it that gave me the inspiration for the song. I thought, "This is a good one. There is something here." It was very easy to write. I tried to mirror all the sci-fi stuff in the instrumentation and in the way I did it. PB: What was 'Lucky You' about? DM: That song was very unconscious really. It is another of those songs that is about reaching out for hope, and realising that everything is okay and that things are turning out the right way. I remember being in town, and literally stepping off a bus and singing the first line to myself. It carried on coming together after that, and I thought, "Oh oh, what am I going to do here?" I was worried about forgetting it. In the end I had the whole song in my head about five or ten minutes. I had to run into a piano shop and work out the chords, and then I tried to ring my answering machine and my phone died on me. I had to keep it in my head all the way home. I ran home and pretty much threw it down in the form that was there. It was a bitch to record because, even though it is probably one of the most straightforward tracks, it has this special kind of mid tempo thing. If it was too fast it would have killed the mood for it, and if it was too slow it became a dirge. It was a real pain getting it right. It went through about three incarnations before it finally arrived at the right one. PB: On the subject of being a bitch to record, the album is dedicated to your girlfriend with, to quote you, for being with you during "the longest nine months in history." Was it a difficult album to record? DM: It was difficult in some ways, but very simple in others because I recorded it at home and had the luxury of time with it. I didn't have any pressures other than the pressure I was creating for myself by saying to people that I was recording an album. People were wondering after however long, eight months, two years, where it was and that set up a lot of internal pressure. It took a long period of time to pull together. It could be said that from the moment I left Picture House I was on the way to recording a solo album. That's true, but it really got under way in 2005 and was finally finished in 2009. I was always talking about it though, mentioning it to people, so people had a feeling of it taking forever. PB: Why if it took so long did you describe it as lasting just nine months? DM: Because that is pregnancy (Laughs). A few people referred to it afterwards as being like a baby that was finally born. PB: You produced the album, but it is listed on the credits as being "spiritually produced" by Chris Moyden. Who was he and in what way did he contribute to the recording? DM: Chris Moyden owned a place called Gaolhouse Recording Studios in Stoke-on-Trent where I recorded my first demo in the mid 1980s with my first band, the Flood. He was a very important person to me. We were anxious to be a proper group and we used to say to him, "You're our George Martin," as he had produced whatever we were doing on eight track tape, and he used to say to us, "I am not your producer at all. If you want to call me anything, call me your spiritual producer." He was referring to Jefferson Airplane, who listed Jerry Garcia as their spiritual advisor on their album, 'Surrealistic Pillow' I last saw Chris in probably early 2000, and one day I was going through an old e-mail account and there was this personal announcement from Chris. But it was actually from his wife, and she had sent it out to everybody, telling them that he had died the previous week. He had had cancer. I was absolutely devastated. I felt like it was a nice thing to do to add his name to the credits. His name will be on the next record as well. PB: Colin Moulding from XTC plays bass on 'Your Century' on 'Lullabies for the 21st Century'. You also played keyboards for XTC on the song, 'Say It', on their 'Apple Box' box set. How did that relationship come about? DM: Well, it came about in a very convoluted way. I went over with Pugwash to Abbey Road and we were working on the 'Jollity' album there. Dave Gregory (Former XTC guitarist-Ed) was there as well and did the strings on that record. We got a hold of a demo of 'Say It' and I had just got a new computer with virtual instruments with it, and I thought, "Well, what I'll do is I'll play some piano with it." I just did it for my own amusement really, and meanwhile Colin Moulding had asked Dave to play piano on it. Dave had politely declined because he was no longer a member of the group by that stage. He was like, "I am no longer a member of the Labour Party" (Laughs), but he recommended me instead. After the recording Colin said to me, "I don't know what we are going to do about money or anything like that," and I said, "Why don't you play on one of my songs?" and he was like, "Okay! That's fine." It took a while after that because literally his bass line was one of the last things to go down on 'Your Century'. I didn't want to waste it. You have got someone as mighty as Colin Moulding playing bass, and you don't want him playing something like a foxtrot or something like that. That song presented itself as perfect for one of his bass constructions and it is a great piece of work. PB: How did you become involved with Anny Celsi and Nelson Bragg? DM: Quite by chance really. I met Nelson last April. We exchanged records and he talked afterwards in very pleasant, colourful terms about my record on Facebook, and then I got an e-mail for them, asking if I would be up for playing some guitar with them. I came to an arrangement with them where I would open the shows and then play with them. It was fantastic. They were great people to hang out around with for a month. PB: What will you be doing next? DM: I have been going through demos and song titles and pulling together new material with the view of what is going to be the next record. I am also hoping to come back to Scotland very soon. PB: Are you going to do a full tour of Britain? DM: I don't know yet. As many dates as I can pull together. Even in Scotland, that would just be wonderful because Picture House had a huge following in Scotland. PB: Certainly the date in Glasgow was a good night. DM: Oh, it was fantastic. I came away from that totally inspired. I really enjoyed Neil Sturgeon and the Wellgreen. They were just great acts. I thought, "Wow, this is two great things I have seen there in just one night. What is the rest of the city like?" I can't wait to do it all over again. The Bay is very special. There is just an incredible atmosphere in there. I am hoping to go back there at some point in the next couple of months. PB: Thank you.
Picture Gallery:-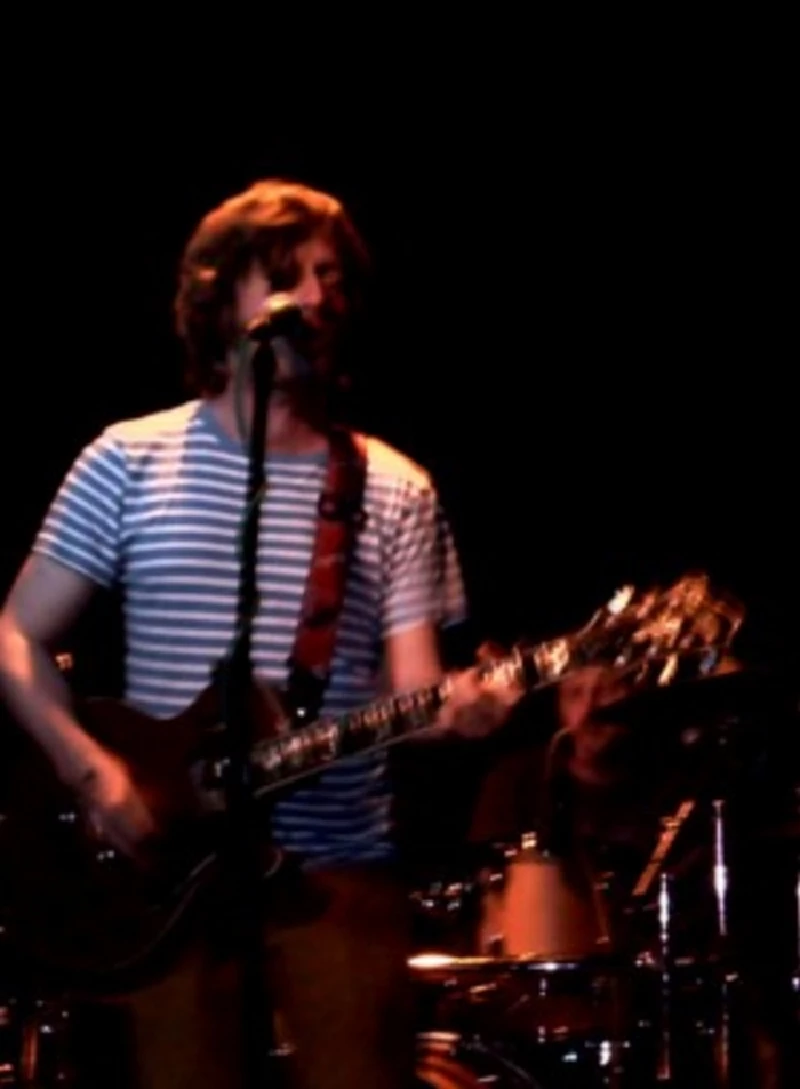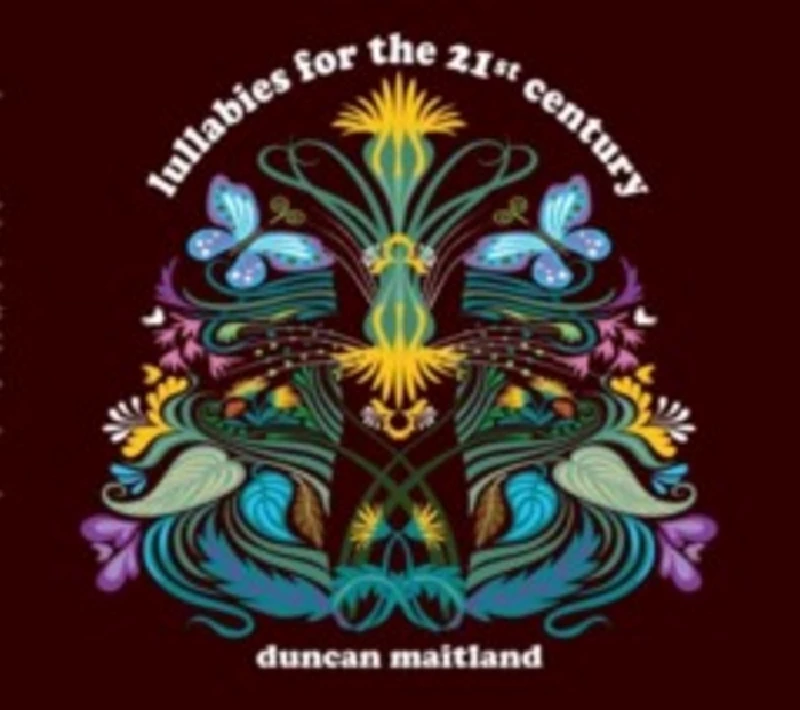 Visitor Comments:-
529

Posted By: Bob, Nashville on 11 Feb 2012
Duncan Maitland's superb cd has been gracing my ears for a year now. Great tunes, wonderful production. I keep surfing the net, hoping to learn when his next effort will be available.
---
445

Posted By: Ruth Smith, Stoke on trent on 17 Jun 2011
Great interview.....now come back home and wow us with your stuff. We all await your return.x
---
443

Posted By: Martin A. Egan, Dublin on 17 Jun 2011
Thanks for a great Interview with a terrific Songwriter, Musician, Arranger and Producer all 4 of which Duncan Maitland most certainly is. I have had the good fortune to know Duncan for nigh on 20 years at this stage and Duncan has one of the sharpest ears for Song Construction, melody and harmony I have come across and everything he writes bears repeated listening and usually ends up stuck in my head in a very nice way. Oh and he's a very nice guy as well
---
434

Posted By: Anny, Los Angeles, CA on 15 Jun 2011
Thanks for shining a spotlight on Duncan and his wonderful music! Your interviews are always so thoughtful, you really go in-depth about the songs and songwriting.
---
interviews
---
Interview (2012)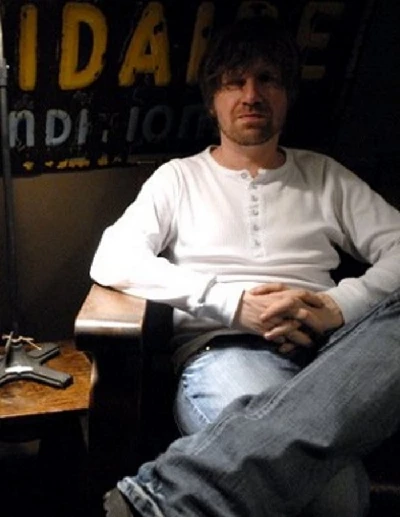 Andy Cassidy speaks to former Picture House guitarist Duncan Maitland about his solo career and forthcoming second album
favourite album
---
Lullabies for the 21st Century (2011)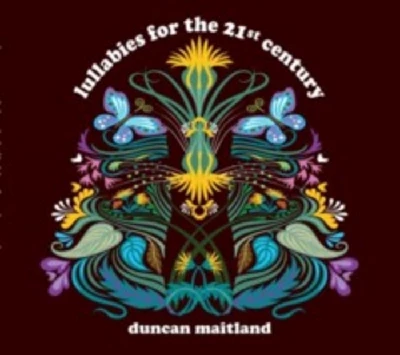 Andy Cassidy reflects on Stoke-born and now Dublin-based singer-songwriter Duncan Maitland's classic pop-influenced debut album, 'Lullabies for the 21st Century', which came out at the start of the year
Pennyblackmusic Regular Contributors
---