---
R.E.M.
-

Collapse Into Now
published: 22 / 3 / 2011
---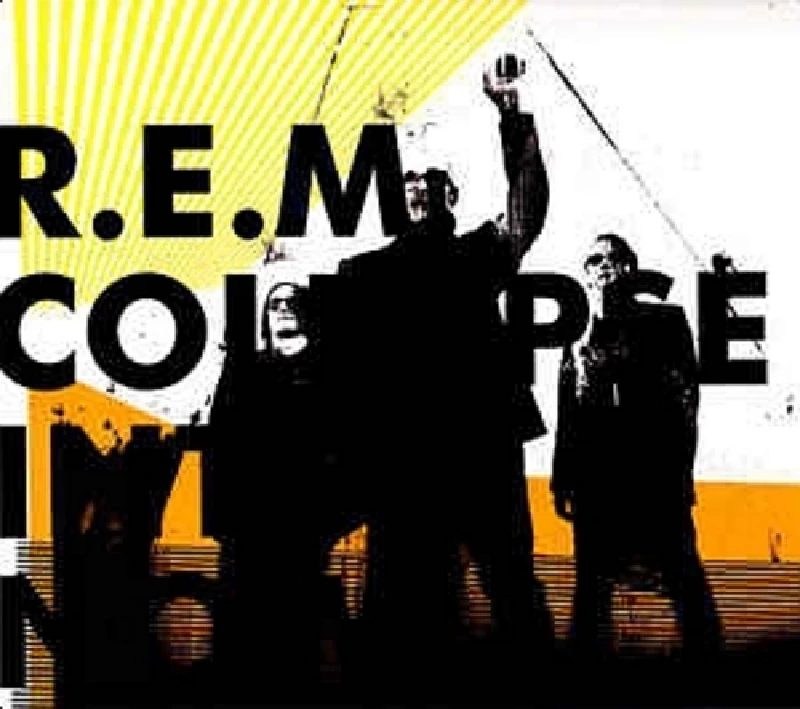 intro
First-rate fifteenth album from R.E.M., which the band will be promoting by releasing a compilation of arty promo films rather than touring
This is the fifteenth studio album from the now three piece R.E.M.,who have been in my heart since 1984 and who carry on being a major player to my musical ears. Sadly there will be no tour to promote 'Collapse Into Now', but a compilation of promo arty shorts will promote it instead, all directed by the cream of the art world. 'Discoverer' is loud and on fire R.E.M. The hook sucks you in and is totally infectious. Mike Mills' underscored bass hangs perfectly, while Michael Stipe's vocal is in complete control and Peter Buck's demanding Rickenbacker bites off your ear drums. 'All The Best' will have fans up and dancing with stupid grins on their face in the way that only R.E.M. can do. 'UBerlin' is a song about finding your place in the world and - day time breakfast sun-in-the-sky -is both smooth and elegant. The video promo for it, which was shot in Brick Lane, East London, was filmed by Sam Taylor-Wood who directed 'Nowhere Boy' and stars her boyfriend Aaron Johnson who played John Lennon in that film. 'Oh My Heart' is the first single in Europe and a sing-a-long number. 'It Happened Today' is acoustic based and gentle and could sit on either the 'Automatic For the People' or 'Out Of Time' albums. The vocal on 'Every Day Is Yours To Win' is told as a narrative. The intro to it sounds like the Happy Mondays, before slowing right down. 'Mine Smells Like Honey' is a stand out number, very fast, grungey, quite commercial, another throw your arms in the air classic. 'Walk It Back Again' could have been on 'Automatic For the People' and, a slow core number, is well paced and elegant. 'Alligator_Aviator_Autopilot_Antimatter' is fast, has a great fun promo and, featuring Patti Smith on guest vocals, is reminiscent of the Byrds. 'That Someone Is You' is probably the weakest track here, more throwaway than the other songs, but another track that can be sung along to. 'Me, Marlon Brando, Marlon Brando and I' is an acoustic hymn sent out to the world and absolutely charming. 'Blue' carries off from where the country feedback on 'Out Of Time' ended. Patti again co-sings on this, adding to Stipe's magestic tones. It ends with an almost Byrds reprise of 'Discoverer', finishing what will be my album of the year.
Track Listing:-
1
Discoverer
2
All The Best
3
Überlin
4
Oh My Heart
5
It Happened Today
6
Every Day Is Yours To Win
7
Mine Smell Like Honey
8
Walk It Back
9
Alligator_Aviator_Autopilot_Antimatter
10
That Someone Is You
11
Me, Marlon Brando, Marlon Brando And I
12
Blue
Label Links:-
http://www.warnerbrosrecords.co.uk/
https://www.facebook.com/warnerbrosrecordsuk/
Pennyblackmusic Regular Contributors
---