---
published: 15 / 11 / 2010
---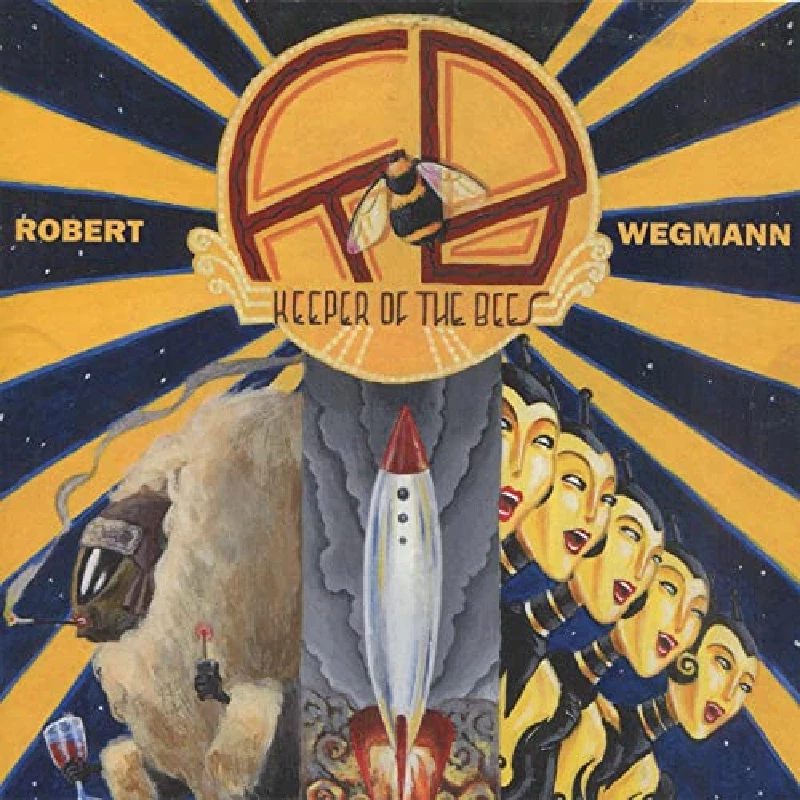 intro
Retro-sounding, but bland pop rock on latest album from Florida-based multi-instrumentalist and painter, Robert Wegmann
Retro by look, retro by sound, 'Keeper of the Bees' is the first I heard of this multi-instrumentalist and painter from Tampa, Florida. It's a colourful mish-mash of late 1960s and mid 1970s pop music. Harmony in stereo, rocky slide guitar licks and melodic breaks makes this album very easy on the ear. Yet a little bland and predictable. 'Dame Fortune' is the first original track, and this is halfway through the album. His sunny disposition is more striking than his compositional talent, so this is excellent music to start the day with. It's too poor to listen closely to and too jolly to ignore.
Track Listing:-
1
Angry Bees
2
No One
3
Pheasant Under Glass
4
Nuevo A Go Go
5
Marconi
6
Cathode Ray
7
Albert Takes A Trip
8
Dame Fortune
9
Time Flies
10
A Point Of Departure
11
Robot Girl
12
Sleep Without Dreams
13
Four Hours By Car
14
The Hive Collapses
Have a Listen:-
Visitor Comments:-
374

Posted By: Ivan Slyusar, Moscow, Russia on 17 Nov 2010
Keeper of the Bees is multi-instrumentalist Robert Wegmann's sixth disc. On this outing we find him delivering strong power pop in a mixture of styles reminiscent of early 80's XTC, The Beatles, Peter Gabriel, and King Crimson. Wegmann isn't re-inventing the wheel here musically but delivers very pleasant 3 1/2 minute pop songs filled with nice harmonies, odd little jagged guitar parts and nice bass and chapman stick playing. Soniclly a fairly dense experience in the production with heavy layering on the vocals and guitars. There are 2 instrumentals featured here, "Albert Takes a Trip" which sounds amazingly like and outtake from King Crimson's Disipline disc and "Sleep with out Dreams" which offers a nice ambient slant with an acoustic guitar motif The real standout tracks are "Cathode Ray", "Four Hours by Car", and "Dame Fortune" which was penned by XTC's Andy Partridge that seems fitting in context of this collection. Lovely packaging that comes with a neat little comic book round out this collection of pop music trying desperately to be art rock. Keeper of the Bees would be a nice addition for collectors of power pop tunes that delivers upbeat and amiably frivolous, escapist ditties that just might leave their catchy melodies indelibly etched in the listener's mind.
---
Pennyblackmusic Regular Contributors
---