---
published: 11 / 11 / 2010
---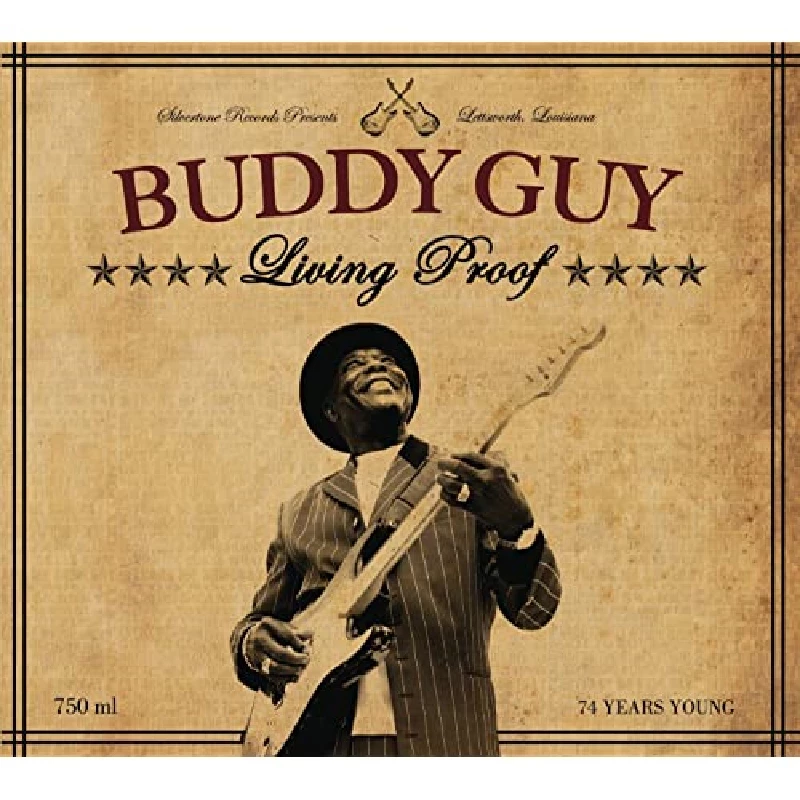 intro
Magical and seemingly effortless latest album from Chicago-based blues innovator Buddy Guy, which includes guest appearances from BB King and Carlos Santana
His first wife said, "It's me or the guitar," so this bluesman up and left. Buddy Guy, Chicago's finest showman, has recently released his new album, 'Living Proof.' He joins, for the first time, legendary B.B. King on 'Stay Around A Little Longer' and Carlos Santana on 'Where the Blues Begins.' Guy has won five Grammy awards, recorded 60 albums and is a Rock and Roll Hall of Fame inductee. This is his 11th Silvertone/Jive studio release. Anyone lucky enough to have seen Guy play live knows well his ability to move an audience through tears and belly laughs within a single song. This phenomenon's ability to play guitar behind his back and to articulate solitary notes with his teeth, have been "borrowed" by many iconic bands. A great opener, '74 Years Young' is vintage Guy. "I'm 74 years young/ There's nothing I haven't done/I still know how to have my fun because I'm 74 years young" is a rousing call of the wild. Guy fascinates us by reminding us that he's drunk "wine with kings and the Rolling Stones." An acoustic drone is set against Guy's throbbing voice. It soon veers into a hale storm of spine-tingling solo which is enhanced by tasty piano. "When it comes to loving, I ain't never done," he interjects, as just a gentle reminder. This man's husky, slam-dunk voice mops up the floor with ruthless abandon. 'Thank Me Someday' is a blues confessional. Beginning with an aching vamp and the line, "Down in Louisiana on a cotton plantation," Guy engages in his infectious talking patter. "She said, 'turn it down' and I said, you're gonna thank me someday," he rails to an anonymous malcontent who doesn't appreciate his talent. Guy expresses his memoir with buzzing scale tones that race furiously across the fret board. The result is a dynamic, compelling confessional. 'On the Road' is grounded in percussion, and screaming guitar pit against funky bass. Peppered with short, catchy phrases, "Got a blue Mercedes/ Baby's riding shotgun…" this one accelerates in a different, but equally powerful direction. "This ride of mine got a ramblin' soul," Guy discovers. 'Stay Around a Little Longer' is Gospel, softly-imbued and stark. It features Feat and BB King. 'Key Don't Fit' is vintage blues; punchy, visceral and a perfect vehicle for Guy's nuanced vocals. The title song, 'Living Proof' is a song about survival, for better or for worse. "Down to your last dime/Ain't got no hope or piece of mind" he claims, but, thankfully, some surprise harmonies cushion the blow. 'Too Soon' is full of irony and honky-tonk. "You don't have to go home, but you can't stay here," a disgruntled man bellows. 'Guess What' screams for mercy with a sandblast of organ and blistering guitar. "I smell a rat 'cause it stinks all over you," Guy explodes in this rant against infidelity. It's a pulsating call and response between the guitarist's vocals and the tempestuous instrumentals. 'Skanky' is the happy instrumental closer (you know a bluesman always needs one of those in his pocket) and through rampant tempo changes and bursts of virtuosic riffs, it brings together the spirit of the entire album. 'Living Proof' is to Buddy Guy what James Dean was to Hollywood, an innovator of classic technique who creates instant magic that appears effortless.
Track Listing:-
1
74 Years Young
2
Thank Me Someday
3
On The Road
4
Stay Around A Little Longer
5
Key Don't Fit
6
Living Proof
7
Where The Blues Begin
8
Too Soon
9
Everybody's Got To Go
10
Let The Door Knob Hit Ya
11
Guess What
12
Skanky
Band Links:-
http://www.buddyguy.net/
https://www.facebook.com/therealbuddyguy
https://twitter.com/TheRealBuddyGuy
https://www.youtube.com/user/TheRealBuddyGuy
Label Links:-
http://www.sonymusic.co.uk/
https://twitter.com/sonymusicsouth
https://www.facebook.com/SonyMusicSouth
https://www.youtube.com/user/essonymusic
https://instagram.com/sonymusic
https://plus.google.com/+sonymusic/posts
Have a Listen:-
profiles
---
When I Left Home (2013)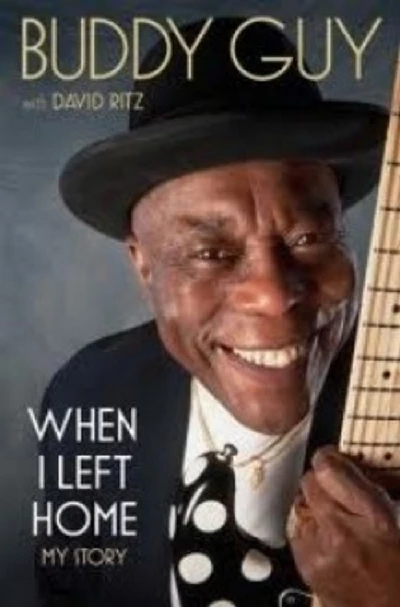 Lisa Torem enjoys Buddy Guy's autobiography, which tells of his remarkable rise to fame from his early poor background on a farm in rural Louisiana
reviews
---
Rhythm and Blues (2013)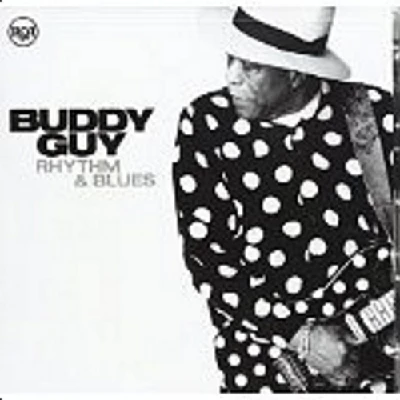 Satisfying double CD from blues maestro Buddy Guy, which includes guest appearances Kid Rock, Keith Urban, Gary Clark, Jr., Beth Hart and Aerosmith members Steven Tyler, Joe Perry and Brad Whitford.
Pennyblackmusic Regular Contributors
---