---
!!!
-

Strange Weather Isn't It
published: 2 / 10 / 2010
---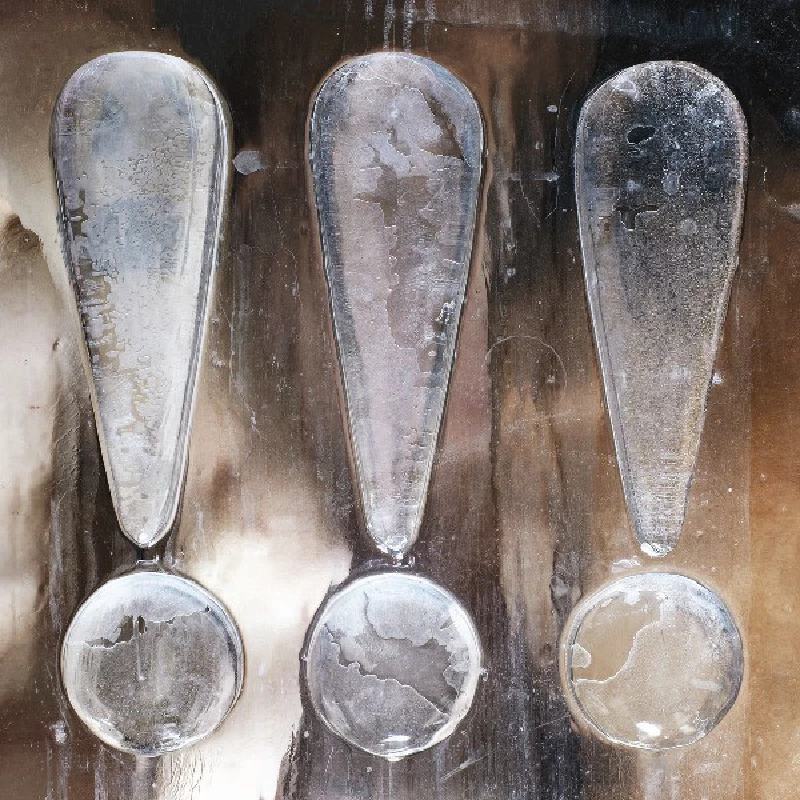 intro
Superb dance punk on exciting fourth album from Sacramento-based colelctive !!!
'Strange Weather' was recorded in three different corners of the globe, Well, sort of in Sacramento, New York and possibly most influentially Berlin. !!!, however, return to form spectacularly on this fourth album with a brilliant mix of the filthiest indie and the dirtiest elements of underground music. They manage to blend them all together to make something that is the muckiest kind of fun. The Berlin underground and electro scene definitely seems to have had an impact on the album and its overall vibe is the sort of soundtrack to all the fast-paced city living one could handle. Personally I think there is a real Mancunian vibe to their sound in the ilk of Ian Brown with its low vocals from Shannon Funchess and their complete and utter swagger. There are also definite shades of a much more refined and practiced Happy Mondays and a more coherent Shaun Ryder. !!! Have a grittiness about them that is impossible to fake and this is what makes them such an exciting prospect. There's a real sense of early 90's sleaze pop with tracks such as 'The Most Certain Sure', 'AM/FM' and the fantastically titled 'Even Judas Gave Jesus a kiss'. The bass lines have that funky edge that brings that swagger out and really makes the groove take over and almost lead the pace at times. 'Wannagain Wannagain' echoes that New York feel, much in the spirit of the Rapture and has a real punky disco feel. It is the kind of music that would go down a treat in the darkest depths of the darkest clubs with the coolest of folk who go beyond the night and into the morning and then carry on. The euphoric guitars and up tempo beats on 'Steady as the Sidewalk Cracks' give the album a bit of a lighter feel.'The Hammer' starts out beautifully taking that vibe and bringing it up and up until it blows and you're in fully blown ecstatic state as the bass kicks in and the cowbells start clicking. I would think there were something completely wrong with you if you were to put this album on and not end wanting to stay out all night having the absolute time of your life.
Track Listing:-
1
AM/FM
2
The Most Certain Sure
3
Wannagain Wannagain
4
Jamie, My Intentions Are Bass
5
Steady As The Sidewalk Cracks
6
Hollow
7
Jump Back
8
Even Judas Gave Jesus A Kiss
9
The Hammer
Label Links:-
http://warp.net/
https://www.facebook.com/warprecords
https://twitter.com/warprecords
https://www.youtube.com/user/warprecords
Have a Listen:-
Pennyblackmusic Regular Contributors
---