---
Miscellaneous

-

Mad Musical Machinations
published: 1 / 6 / 2010
---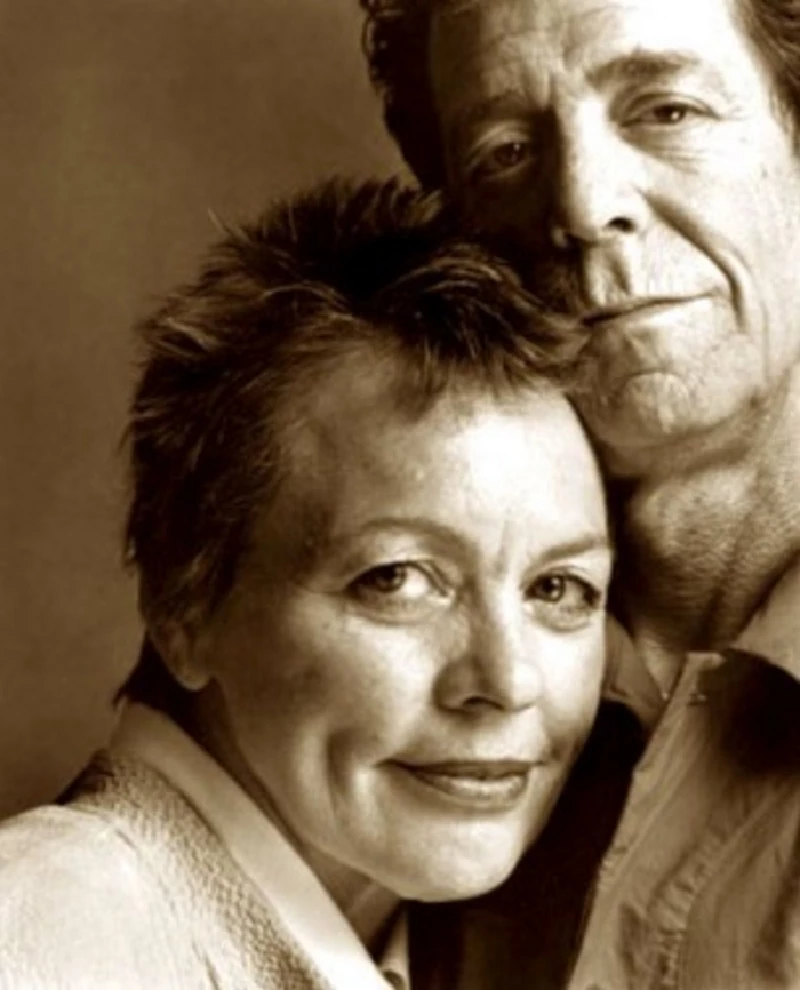 intro
With Lou Reed and his wife Laurie Anderson's recent announcement that they will be playing a concert outside the Sydney Opera House for dogs, Jon Rogers in his 'Hitting The Right Note' column looks at some of the grander eccentricities and way-out ideas of other musicians
Great news everyone. The former Velvet Underground singer Lou Reed and his musician and artist wife Laurie Anderson have decided to give a 20-minute concert later this month. Hurrah! But unfortunately it's being held outside the famous Sydney Opera House in Australia. Boo! But it's free. Hurrah! It's for dogs, not humans. And even if you do happen to be there you probably won't be able to hear a thing as the 20-minute 'Music for Dogs' is being billed as a "high-frequency concert" with the 'music' being played at a frequency largely inaudible to humans (much like a dog whistle) – but your favourite pooch is, apparently, going to love it. This is a gig aimed at our four-legged friends. The idea, Anderson told 'The Sydney Morning Herald', was inspired by playing music to their rat terrier Lollabelle and noticing her reaction: "She likes things with a lot of smoothness but with beats in them. Things with voices and lots of complicated high-end stuff. Chk-chk-chk-chk-chk … that kind of stuff." And apparently humans will also be able to hear the odd snippet of music too although it will be much like a dog whistle as most frequencies a human won't be able to hear but your dog will and is aimed at getting their ears twitching. But the scenario does raise a few questions about crowd control, what happens if your friendly Rottweiler takes exception to what the pair are playing and decides to show his displeasure by trying to sink his teeth into one of their legs? Will stage diving be permitted? What if things get a bit over-heated down in the mosh pit and fighting breaks out? And will security have to be called if two of our canine friends get, well, a bit over-friendly. Unfortunately there's no word yet on what will actually be played but I'm hoping for a bit of JS Bach or perhaps a cover of Elvis Presley's 'Hound Dog'... So effectively - for us humans - what Reed and Anderson are doing is a 20-minute version of John Cage's famous 4'33". Now, this correspondent likes a good bit of groundbreaking innovation just as much as the next person – probably more than most – and can be regularly seen enjoying recordings by the likes of modernist composers like Cage, Karlheinz Stockhausen and La Monte Young as well as the more adventurous aspects of rock like Sonic Youth, My Bloody Valentine and even Reed's 'Metal Machine Music'. But sometimes you just have to say when you think the wool's being pulled over your eyes and shout out 'Emperor's new clothes!' The thing is music is littered with plain bonkers ideas that didn't push the boundaries of music into unchartered territory, unwrapping previously unknown and unheard musical ideas but were just well, how to put this nicely? Just crap. And the important thing is to remember the pushing of those boundaries. If Arnold Schoenberg hadn't thrown out the rule book we might not have atonality and dissonance and still be playing pretty little pieces with a nice tune and melody. And what of John Cage's groundbreaking and historic concerts in 1952? Thing is though as with his controversial 'Black Mountain Piece' it challenged preconceived notions of what it meant to be the artist and the audience as participants stepped out of the crowd to perform musical or non-musical actions. Then there were Cage's interest in the element of chance and his incorporation of the 'I Ching' into his works. These people radically altered the way we perceive music and how what we call music is defined. Other seemingly way-out ideas have just been pointless. German composer Stockhausen certainly broke new ground with his electronic music in the late 50s and works like 'Stimmung' (he was even cool enough to earn a place on the cover of the Beatles' 'Sgt Pepper') but critics have pointed to his general decline in later works. Perhaps the most bonkers he got was in the early 90s with his 'Helicopter Quartet'. The 32-minute piece would see the world famous Arditti String Quartet play inside four helicopters as they hovered up and down and flew around. I'll have to admit to having a recording and while it's quite fun to play now and again the fundamental question remains of why? What's the point? And it's not just serious, beard-stroking composers that have all the mad and pointless ideas. Step up one Rick Wakeman, prog-rock supremo. The 1975 concept album 'The Myths and Legends of King Arthur and the Knights of the Round Table' may have sold 12 million copies worldwide but the "theatrical performance" of it wasn't quite such a hit. Don't forget this was the age when popular musicians were oh so serious, stretching out their musical vision and ideas into grand statements (aka pompous twaddle). Wakeman hit upon the fantastic idea of staging the album as a musical production at Wembley Arena. But wait, there's more, to give it all that extra something it was staged on ice. The whole thing was one big farce as clips on YouTube will show and the whole venture was shut down after just three shows. While perhaps the Who could just about get away with it – at least Pete Townsend had actually bothered to read up on notions of auto-destructive art – trashing your instrument has largely been pretty pointless. Okay, so you might want to make the point that you're an angry young man, waging an existential war against the injustices all around. But what's the point of smashing up your Fender Stratocaster in a rage? Firstly you're a musician and you should really look after equipment. And economically, guitars aren't cheap, start smashing those up on a regular basis and the bill soon starts to mount up. But the prize surely goes to Keith Emerson, he of supergroup ELP who would think nothing of attacking his keyboard with a knife, usually during the song 'Rondo'. Which tells you that the act was premeditated and planned out and not just an outburst of frustration at the time. He'd jab knives into the keys whilst playing and generally go about wrecking the instrument. Cage had done something fairly similar with his 'prepared' piano works but stopped short of actually destroying it. The point for Emerson seemed to be showmanship rather than making a musical point. And let's not forget that showing a bit of contempt for your instrument can come back and bite you... Or it you on the head in the case of Nirvana's Kris Novoselic. During filming of the band's song 'Lithium' for the MTV Music Awards in 1992, Novoselic threw his bass up into the air towards the end of the song. Due to gravity the bass returned to earth hitting him on the head. Then there are those great Spinal Tap-esque moments that happen for real. U2 had their moment during their pompous PopMart tour in 1997. At the start the band would emerge from a giant 40 foot lemon-shaped pod and start their set. Unfortunately in Oslo their 'This is Spinal Tap' moment came when the pod malfunctioned and wouldn't open, trapping all four inside. You've gotta laugh, which is what guitarist The Edge admitted to afterwards. And for sheer stupidity it's hard to beat the self-proclaimed 'Prince of Darkness' Ozzy Osbourne biting the head off a bat that had been thrown on stage on the appropriately titled 'Diary of a Madman' tour. At the end of the day though it perhaps is wise to remember John Lennon's quip: "Avant-garde is just French for bullshit." He had a point.
Visitor Comments:-
301

Posted By: Jon Rogers, London on 14 Jun 2010
Ah Mickey, if you'd care to contribute to my very important 'I need a plane ticket to Australia' fund... All contributions welcome.
---
299

Posted By: Mickey, Chicago on 14 Jun 2010
Oh, Jon. Maybe you're just jealous that Lollabelle is on the guest list, and you're not. Is there a wealthy chihuahua,near-by, that could put in a good word for you? Mickey
---
Pennyblackmusic Regular Contributors
---