---
Telescopes
-

Mondo Underbelly, London, 17/2/2010
published: 27 / 3 / 2010
---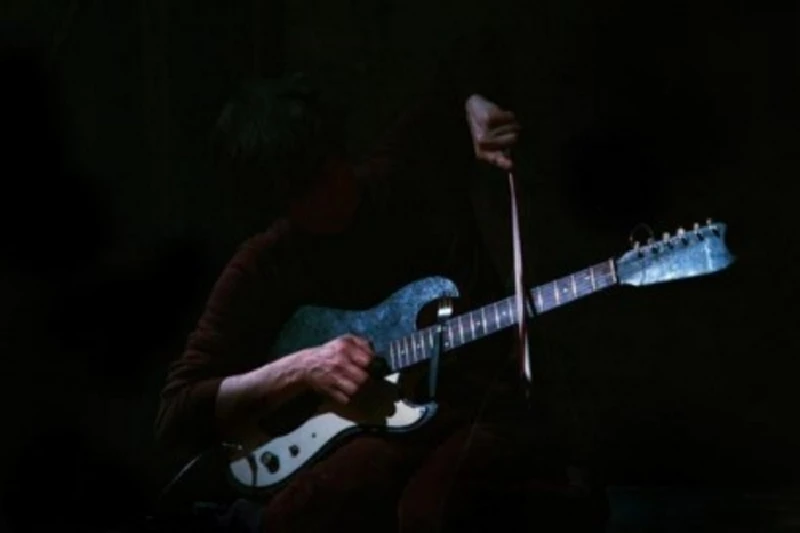 intro
Anthony Strutt watches former Creation band the Telescopes play a violent and darkly impressive set of songs from their 1989 debut album, 'Taste'
'Taste' was the debut album from the Telescopes and was released on What Goes On Records in 1989. Lots of my friends love this album to death, but to be honest when I listen to this album now it seems not only very loud, but also very much of its time. By the time 'Taste' came out, the music contained within in it was of a scene that was already quite old and which had been done countless times before by bands such as Loop and the Jesus and Mary Chain and several of the acts on Creation Records such as Meat Whiplash and Slaughter Joe. It is not surprising really as a result that the Telescopes never became huge. They supported the Jesus and Mary Chain at the Town and Country Club, now the HMV Forum, in 1991 and by then had signed to Creation Records as well, which had changed its musical output from Velvet Underground-influenced bands to shoegaze acts. While the Telescopes could be put in that bracket, they had more of a groove on their second self-titled album that rested within the Baggy movement. But back to 'Taste', which the Telescopes are playing songs from on a UK tour and which is an album, that is too much influenced by the Velvets especially on opener, '...And Let Me Drift Away'. 'While I Fall, She Screams' is dominated by white noise, something that was fashionable some five years earlier. By 1989, however, we were already in the time of Baggy and early Grunge bands were coming to these shores, like Tad, Hole and that then small Seattle band, Nirvana, which at that time played the London Astoria twice a year every year until 'Smells Like Teen Spirit' in 1992 broke them into the mainstream. 'Oil Seed Rape' is a song of mixed ideas, starting off trippy and dreamy before front man Stephen Lawrie goes into screaming mode and carries on in this fashion. 'Violence' is a track that has the central feel of the album, being both loud and carrying a heavy heart. It is a song that is every much as dark as the Jesus and Mary Chain and Sonic Youth at their most black-sided and when they were still cult bands. 'Threadbare' is another song full of fury, very dark, and played at super speed. 'The Perfect Needle' follows which was a single, which is like a late 80's version of the Lou Reed classic 'Heroin' updated for the next generation. The second side opens with 'There is No Floor', which is harsh, full on, and quite violent in its deliver. 'Anticipating Nowhere' is like a fast Jesus and Mary Chain, big on attitude and fury. 'Please, Before You Go' is one of the stand-out tracks from the album. Big chunky guitars glitter all across it, but its attitude is again that of the Jesus and Mary Chain. The album carries on with 'Suffercation', which has a classic white noise sound reminiscent of Spacemen 3. 'Silent Water' features wall to wall wah wah guitars and owes a lot to US grunge acts like the Pixies and early Smashing Pumpkins. 'Suicide' closes the album and is as you would expect vicious and full of pain, another white noise anthem. We jump forward twenty years or so to 'Taste' live, but the band playing it is not really the Telescopes. It is Stephen Lawrie, whom looks no different to what he did originally, backed by another group One Unique Signal, whom were influenced by the Telescopes. I miss the first band on the bill, but sadly have to suffer Lilian Gish, who employ some sexy dancers who get their breasts out while dancing to the band, which is more interesting than the band itself. Bela Lugosi's Blues are the next band on. They are not Goths and not a blues act and are not really worthy either of using the 'Dracula' star's name. One Unique Signal follow who were chosen by Stephen as the main support and it is easy to see why he has done this, as well as asking them to be his Telescopes for the night. They only play four numbers, which are massive work outs of white noise in the shape of Loop, the Jesus and Mary Chain, the Telescopes, mostly instrumental and very long, but they absorb my brain and make me fall in love with them. After a short break, we get the Telescopes intro tape of whales crying, the same that they used at The Town and Country Club all those years ago. For a mere forty two minutes they deliver most of the album, but not all of it and also 'To Kill A Girl Slowly Walking', the title track from a 1990 EP, to a crowd of a few old fans, but mostly to a young hip indie crowd whom were quiet between the songs. It is a set that sees a glass broken on the stage by the time of the second song, 'While She Falls, I Scream'. Stephen crawls across the stage like Jim Morrison lost in his own habitat and seems quite comfortable within the violent settings of the music. There is no encore and the young indie kids are not sure what they witnessed but for me and the other older fans it was a joy to slip back into our pasts and rejoice that the Telescopes were so dark, if not just a little bit too late, to become bigger then then they were allowed to get.
Band Links:-
https://www.facebook.com/thetelescopesuk
http://www.thetelescopes.com/
https://thetelescopes.bandcamp.com/
Picture Gallery:-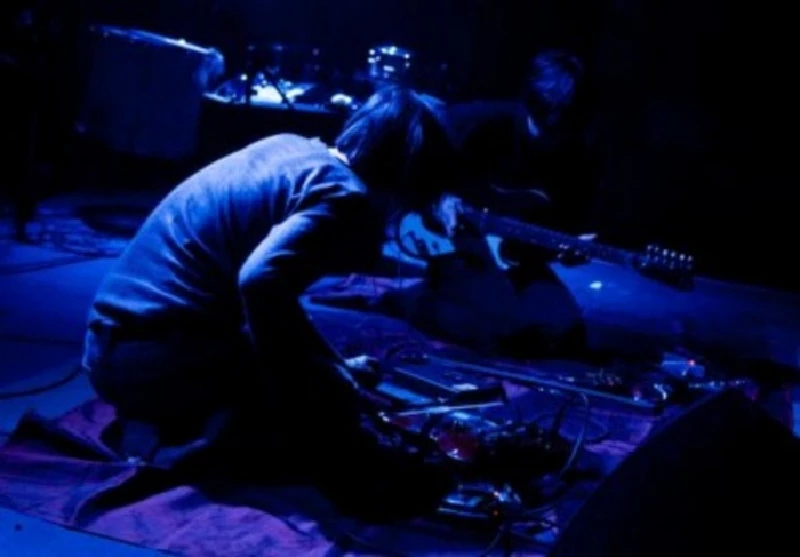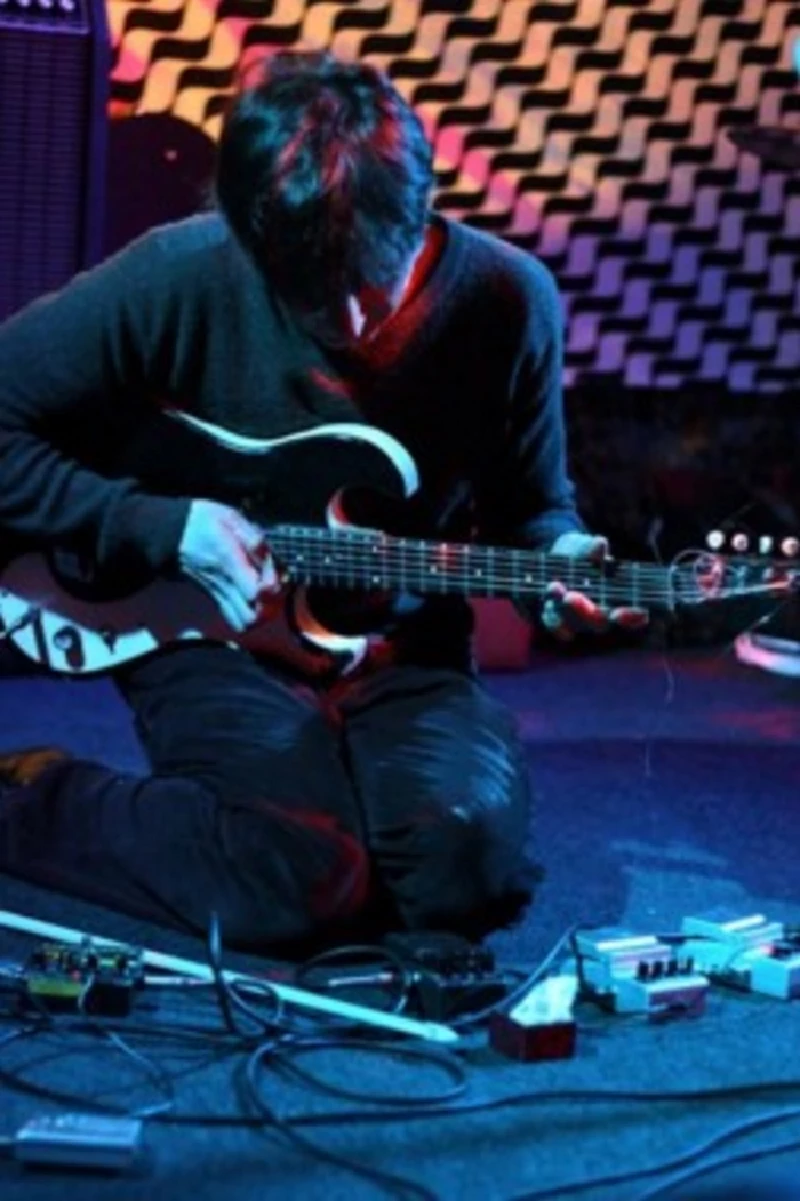 Visitor Comments:-
285

Posted By: Ellie Green, Brighton, UK on 13 May 2010
If you are going to advise against my 'personal attack', Myshkin, I suggest you abide by your own rules also! Please do not tell me you are one of these awful militant feminists who has a problem with strip bars or whatever.. Christ, hand me the valium already. The girls had fun. Leave them alone. I will happily review any gig I feel merits the service, but simply doing this is not, in my mind, enough to stop people like Strutt, or at least alert them to the fact that they're spewing their ignorance all over the internet. I know half the fun of the internet is ignorant people, but still. I did not suggest noise pop was new, I suggested Lillian Gish were the future of the genre, but I was simply repeating what has been said about them by Monto already. Save the 'back in the day' crap. So you were there, big deal, I can still walk without a stick.
---
283

Posted By: Myshkin, London, UK on 09 May 2010
Interesting views there Ellie. Personally, I've never even heard of Lilian Gish let alone heard any of their music so I can't comment on that. But I'm afraid I am going to have to disagree with you both. Firstly, Ms Green: so you don't agree with Mr Strutt, that's pretty clear and you're perfectly entitled to your opinion but not sure that making quite such a personal attack is the way to go. Why not just see if you can do better, pen your own review of the next gig you go to and hassle the editor. You sound rather eloquent to me and have something to say. But what is with this phrase "underage breasts", do you mean that the girls on stage were under 16? If so, what on earth were they doing taking their tops off for? Bet their parents are immensely proud of them then. Such an achievement at such a young age. I'm not quite sure which band you are refering to when you talk about "noise pop" but either way there's nothing new or pioneering about it nowadays. Perhaps back in the day, yes, but not now (and I'm old enough to have been there the first time). Which brings me on to Mr Strutt... Can I politely suggest you read up on the history of The Telescopes. One significant factor in why band never really 'made it' was that they radically changed musical direction after signing to Creation and dropped all that guitar histronics and became dull. Even when they were dabbling about with guitar noise, despite having some great moments like 'Perfect Needle' they were, in my opinion nothing more than also-rans who just couldn't match the likes of the J&MC and were rather generic. Well, hope that has set the cat amongst the pigeons.
---
278

Posted By: Ellie Green, Brighton, UK on 30 Apr 2010
I am not sure how Anthony Strutt gained his position as a music reviewer.. Reading this review he seems to be completely ignorant even of the most basic musical knowledge, and seems more interested in eyeing up underage breasts than appreciating new and, in my opinion, amazing music. I am sickened by the fact that the only mention of Lillian Gish is in reference to the dancing girls at the front- even from a neutral perspective- how on earth would someone reading this review be able to get a decent impression of the gig? And to interject with my own knowledge of Lillian Gish- this band has been described as the future of noise pop. I strongly recommend anyone reading this check them out on last.fm, I was blown away by their performance and I'm definitely going to see them again in May. It's exactly morons like this that prevent new and pioneering musicians from making any headway. I sincerely hope this man was not paid. I have heard more eloquent and discerning 13 year olds- and more to the point, he seems completely uninterested in music. The entire review is an overflowing dustbin of shallow visual comment and genre clichés. I feel completely sorry for all the bands reviewed, none of them have been done any justice.
---
interviews
---
Interview (2016)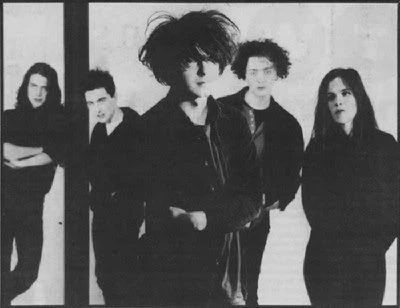 Anthony Strutt speaks to Stephen Lawrie from experimental/psychedelic act the Telescopes about his band's lengthy history and their recent inclusion on 'Still in a Dream', a new five CD shoegaze box set
Interview (2006)
Interview (2004)
live reviews
---
Marquee, London. 7/10/2005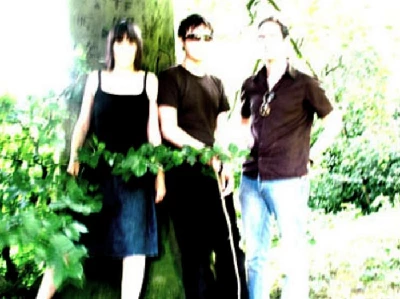 The Telescopes were often bracketed as a shoegazing act in the early 90s. Back after a long absence and having completely changed direction, Dominic Simpson sees them play a stunning set that utilises drone frequencies and oceanic washes of guitar noise.
Pennyblackmusic Regular Contributors
---