---
published: 13 / 2 / 2010
---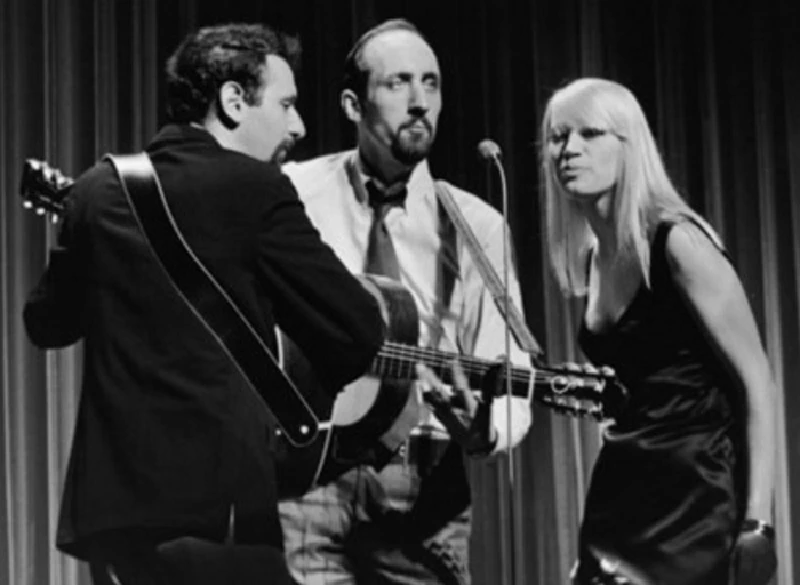 intro
Peter Yarrow from Peter, Paul amd Mary talks about the constant political nature of his song writing and, after the death of Mary Travers last year, what will probably be the last album of new material in the influential folk trio's career
Have you ever heard a song which instantly made your heart break and your mind spin? 'The Great Mandala' was such a song. Penned during the feverish 60s, it was a classic anti-war "protest song", as the genre was called, but still, years later, the mood and depth of its lyrics are, as one listener observed, "sadly relevant" today. War and social injustice still, of course, exist, but where have all the songwriters gone? The answer, my friend, is not simply "blowing in the wind." Peter Yarrow, of Peter Paul and Mary fame, was more than "instrumental" in creating 'The Great Mandala.' "I will never kill another" he sings, finger-picking a beautiful arrangement on acoustic guitar, while Noel "Paul" Stookey and Mary Travers sing gorgeous harmonies. I heard this song years ago, but after researching Yarrow's legacy, I was, once more, swept away by his personal and riveting message about pacifism. True, some folksingers from this era, have chalked up social consciousness as a "fad", Yarrow has not. He continues to speak out and educate others about social inequities and discrimination; be it the lone, bullied child in the schoolyard or disenfranchised communities in war-torn countries. His 11 year old Operation Respect enables him to design working curricula which creates dialogue between the forgotten youth who exist in many countries worldwide. Furthermore, Yarrow has befriended the Hospice Organization, performing at fund-raisers, for the first US center established in Connecticut - Yarrow's mother had formerly been a patient, there and had also spent more than thirty years as a high-school educator and union organizer. Yarrow drew much of his zeal for activism from her example. Stookey also serves on the Board of Directors. 'Puff The Magic Dragon' delighted countless children and their parents. Yarrow co-wrote the song with college friend, Lenny Lipton, who had based the original poem on a work by Odgen Nash. But, oddly enough, this innocent song attracted some menacing notoriety. An army helicopter was named after it and various rumours were also spawned from its, what some considered, ambigious lyrics. It's also a song which many people recollect fondly. My friend Janet remembers singing, along with her cousins, 'Puff'' and 'If I Had A Hammer' (written by Pete Seeger, but widely popularized by Peter Paul and Mary), at the top of their lungs, one afternoon. Banging pot and pans, they got so carried away, their uncle picked up a paint brush and began painting the walls a dragonly green. Another friend, John, remembers feeling a rush of excitement after seeing the colorful illustration of 'Puff' on the album cover in his living room. His father usually brought home classical recordings, but this one was a pleasantly modern alternative. Kristin, an elementary school teacher in Chicago, also has special recollections; "We listened to 'Puff' everyday in kindergarten. We used it to manage transition time between the rug and table seats or clean up materials and supplies. I taught my students to sing the words and then the students and I collectively made movements to accompany the words. The calming tune and rhythm reached the kids on a primary level – as soon as I turned the song on, my students responded and their mood changed. The song became "their" song and they believed 'Puff' to be "their" 'Puff.' "It was almost as though time stood still and they couldn't even imagine that others could have the same type of connection with the song. Years later, I bought several copies of the illustrated picture book that Peter wrote. Students would seek out the book for nightly check out or to follow along with as soon as the music started. Even in my first grade classroom now, students still have the same response and passion for the song." "When I started dating my husband it was one of his boyhood favorites. On one of our first dates he took me to see Peter Paul and Mary. It was a memorable night and after seeing them in concert I was hooked on the song. It continues to be a part of my daily classroom routine," she concluded. I still remember the first time I met Peter Yarrow. I admit, I was nervous, being in such close proximity to a "celebrity" and don't recall saying anything profound, but do remember being struck by his contagious smile, exuberant outlook on life and his inability to remain an innocent bystander when cruelty and injustice cross the line. One of Yarrow's other songs, 'Day is Done' was performed on the last Smothers Brothers television broadcast and can now be seen on YouTube. During this performance, by Peter Paul and Mary, the entire audience was invited onstage to sing along. The sense of community that performance inspired, seems sadly lacking today. But, all is not lost. Currently, Yarrow performs solo and frequently with his daughter Bethany and her partner Rufus. Together, playing and recording traditional folk songs, which moved a nation, and composing and interpreting "world music", they keep the intimacy alive that our fast-track nations seem to desperately crave. PB: Peter, I saw you years ago at the Amazing Grace Coffee house in Evanston, Illinois, which now no longer exists. It was the good old days when you could hear a concert and everyone was approachable. One thing that struck me was that, after your performance, there was a line of these young boys, each holding a guitar case. Each one, went up to you and said, "Peter, can I play you one of my songs? Peter, just one song?" You were so patient and communicative with each one. You listened to each song and it was like the first note of music you had ever heard in your life. So, I was very impressed with your giving spirit. You also had that level of commitment with Peter, Paul and Mary. It was so touching. PY: Well, you know, actually there are two realities to that aspect of sharing that you're talking about. One of them is the non-centric point of view, that is – the neo-centric point of view – being characteristic of our society, not just in casual ways, but in cruel and very destructive ways. The entire sense of competitiveness and rejection of "the other" is part of an ethos for the mentality of severe consequences that is not a just casual reality to me. There is the entire Operation Respect, which is the organization, the non-profit, that I started eleven years ago. I've just come back from Israel. The US Embassy's combining its efforts with the Ministry of Education in Israel and the Centre for Educational Technology (kind of their gold standard of best practices in terms of educational tools and curricula). We are in two schools that are Israeli, I mean, Jewish, and two private schools that are Arabic. I just came back from visiting them with performers. One, a very famous Israeli performer, by the name of David Broza; he's actually been on the American folk scene, too. He's coming out with an album. He's a very interesting, very gifted performer-activist. Of course, we visited Neve Shalom. It's a place founded by Broza's grandfather that is an early, early manifestation of the effort to create the familiarity that leads to the resolution of differences amongst Israelis and Palestinians. That's the background of David Broza. (Broza, guitarist and composer, the son of an Israeli/British businessman, will release 'Night Dawn: The Unpublished Poetry of Townes Van Zandt' in 2010-LT). And we went to schools in Israel. Two of them had been chosen by Jewish students and students with an Arabic background, mostly Palestinian Arabic background. We also made a trip to the West Bank. I mention this, because, everything you were observing that night, which is a real interest in others, seeing someone's pain, occupying their space in the world, not necessarily seeing life… You do better, they do worse, in some kind of way, but seeing us all as being enriched by each other's presence. That is the building block of a shift away from the kind of mean- spiritedness that we see among the kids. And, more profoundly, the pyramid of hate is defined by pushing away "the other." The pyramid of hate – it starts by bullying and teasing. You can't play with us and we're not interested in your song. You're different and you have funny hair. Your parents speak a funny language. You're ugly. Your clothes are stupid and get away from us and it starts with that and it builds to hatred and war and holocaust. The pyramid of hate starts with this kind of behavior that says, "I don't want to hear your songs. I don't want to talk to you." Kids express this. I hate it when other kids say, "I want you to feel bad, so I can feel good." That's very sick, sociopathic. So, the first thing I have to say is that; the way it affects people, by doing that you become a member of a group of people who understand. That leads to a place you're made whole. You feel wonderful because you're engaged; feeling the strength of a community. And that, in itself, is characteristic of folk music. You wonder if it's because people are that way and are drawn to folk music, or does folk music create that in people. Well, I think, on the one hand, people have the inclination to be rewarded when they see people being happy. But, it also reinforces that inclination and strengthens it, when you can do it, which is, you become a vehicle, as a folk singer, in the sense of community. You can turn around the ungrained mentality of anger, resentment, pain, fear and hatred that have caused alienation and war in Israel and the US. You can also eradicate this prejudice and build a school community where the kids are not afraid to go to school. They're not able to focus on their work because they're just psychologically resonating from the emotional violence that surrounds them. That whole idea of the hugely, important reality of a welcoming, caring environment that is not only non-violent, but which is helpful. It's not competitive in the sense that kids are motivated to trick each other, to make life more difficult. There are various manifestations of that type of behavior in Asia and competitiveness is responsible for a lot of hate. There are a lot of suicides… In America, for instance, 50 % of the students who are gay or lesbian, have suicidal thoughts, 50 % pandemic depression, childhood depression. I'm not talking about bi-polar depression. It's close to psychosis or can be, but I'm not talking about depression that has to be treated. I'm talking about the reality, that in this country, and in other countries, in other ways, we are facing the dilemmas of not being able, of kids not growing up to be interested in each other's songs. That's the original story. What I want to do and what Peter Paul and Mary wanted to do, at the Newport Folk Fest, at a certain point, years and years ago, was to create a new folk concert for the newcomers, because the focus was so, either on the Judy Collins or the John Denvers. The people that brought in the audience, Mississippi John Hurt, the Clark Dancers…what about the new people coming up? That gives them a chance. We started the Kerville Festival in 1972. The person who started it and produced it was Rod Kennedy. PB: Peter, it was at that festival that you heard 'Don't Laugh at Me.' PY: That's right and many of the songs that we recorded in the last years of our searching for songs from that festival and that festival within a festival. There was a complication of songs that were about helping humanity and healing the world. Folk songs are songs that are created with the intention of touching love and loss, and all that is certainly legitimate in part, but this was an attempt to inspire the creation of and inspire the knowledge of songs that really sensitized people and encouraged them to do what we're here to do; serve each other and help one another and take care of one another. One of the songs on the Peter Paul and Mary new album; we have a new album which is ironic, in that Mary really wanted to do one starting in the 80s and (with) the music of Robert De Cornier – we call him Bob – a very, very celebrated guy. He wrote orchestral arrangements for a number of our songs. The reality, is that, in general, writing orchestral arrangements for love songs and folk-derived songs, is unsuccessful, because it's gilding the lily. You know, folk performers usually try to keep out of the way of the song. And they don't understand, as much as there are wonderful versions of the songs, like, 'Blowing in the Wind,' it could really be sung with a sense of authenticity by pop singers like Frank Sinatra or '500 Miles'… It just took it to a place. It was a new reality. He had sensational arrangements. He had major success with the Belafonte Singers. After 50 years of a career, that's a lot of concerts. PB: It's remarkable that the group performed together for so long and also shared the same spirit and ideologies. PY: Right. There may be more than that. We had spent an average 50 concerts a year, because we used to do over one hundred. In the last years we did 35, or maybe 60, that would be 50. 100 x 50? It would be 5000. That would be 2500 concerts. It was probably double that. Out of that, 20 concerts were recorded. Not a lot of people ever heard them. We had to record at a lot of concerts at a certain point in our career in the 80s and 90s. We would just bring that new portable multi-track machine and record then. We went back and listened to the songs and to the versions of those arrangements which were matched. We sang great, live performances of them. We had the orchestrations played to those versions. And, so there are live performances, as they would have been with the orchestra. But, the orchestra arrangements match, so they had to match the arrangements. The way we sang, 'Where Have All the Flowers Gone' was totally different from the ways we were singing it in the 80s and 90s. It became different from the way we sang it then. PB: I heard also that your songs had been censored in Prague. PY: Censored? PB: Yes. I saw that on the internet, that some of your viewers were so relieved to see some of the songs because they hadn't had access to them. PY: In any event, I didn't know about that. I know that we just literally, with Mary's passing, put on the Prague Symphony Orchestra on the new album and now the record is coming out and it's absolutely thrilling. One of the songs on that was written by Thea Hopkins. Here's a completely, and for all purposes, unknown singer, who wrote a song about Matthew Shepherd, 'Jesus on the Water.' We heard it at Noel's daughter's 'Music To Life.' We made an arrangement and here it is. It is spectacular. PB: And when will this album become available? (Peter, Paul and Mary with Symphony Orchestra: Prague, was envisioned by the trio prior to Mary Travers death in September 2009, and has a US release date of March 9-LT). PY: In March. That's what we did. We were never reluctant to sing a song. It was all about a song. We didn't care that Bobby Dylan was virtually unknown when we sang, 'Blowing In The Wind.' We gave Gordon Lightfoot ('In The Early Morning Rain') exposure, and John Denver ('Leaving on a Jet Plane'), too. There were many other people. It was not just happenstance. We eagerly wanted to help others to do what we were able to do, which is create a platform for our music and enjoy that relationship that is created when you sing those songs and empathy that arises from the people sometimes. It's an empathy that allows for mutual recognition. I feel now, in my 70s, that the perspective of fear creates most of the dilemmas of the world. Fear that one is going to be hurt or obscured or allowed not to participate or become grounded in insignificance. I was just reading 'The New York Times' pieces – the cataclysmic reality of Darfur – constant killings which have numerically extended beyond the Holocaust. So, maybe it's not Darfur, Sudan – but, in whichever place it is, that's what we have to do. We have to form an inclusive society where we remain unthreatened on all these levels. The simple act of saying, "I'm interested in you" is a resonant grain of sand in the peace of the world. PB: Peter, I wanted to ask you about one of your songs. I was extremely touched by 'The Great Mandala.' The process; it's the most beautiful aesthetic; the melody, the harmonies, the dirge-like finger-picking in the background. It's something that I don't think people hear anymore. There's a dialogue there between father and son. "I will never kill another!" Such power is reflected in those phrases. I've also watched the video so many times; all of your faces reflect so much idealism. It was so heartfelt. It appears that the three of you felt such a strong conviction to the message of the song. Did you receive any back-lash because of the controversial lyrics? PY: Of course. Peter Paul and Mary had backlash from all of that, the demonstrations, the civil rights movements. We even had death threats at one of our appearances. The march on Frankfurt; which was a small march, the march in Washington in '63, the march in '65; Mary was pregnant at the time. PB: That was very courageous. PY: Well, looking back, you might say that. But, you know what it really took? A sense of the invincibility of youth. You just say, I'm going to be fine. And we were. But, not everybody was fine. 'The Great Mandala' was part of the anti-war movement, of course. It was a song about a hunger strike. PB: Peter, was it based on the actions of a real person? PY: No, but it was around us. Do you remember there were Buddhist priests who were ameliorating themselves. There was a young couple that killed themselves. They left a note indicating that this was because of the war. They were in the car and put the exhaust on in the back of the car. There were people who went to jail, of course. At a later time, there were Bobby Sands and other prisoners in the IRA that went on hunger strikes. So, of course, it was emblematic of the time. There are people facing the reality of the horrors of the war by bringing themselves in a way in harms way – that's a benign way of putting it, by taking their own lives. These were not…I'm not sure that we can entirely separate this act of…they were not allowed to kill themselves in Guantanamo. They tried, but they were force fed. Some of them managed. I wouldn't say I remember hunger strikes by people at the Capitol Steps in Washington, where they were on the verge of death. That was, I would say, those deaths were not entirely different from people who commit suicide in Iraq now. I think that both have one thing in common. I cannot live this life with this pain going on around me. You know what I mean? PB: Yes. PY: Because I experienced this pain going on; the horror of what was going on. It was painful for me to experience. It's different from people committing suicide to a certain degree, yes, but there's a continuum, whereby you would say the monk who ameliorates himself igniting the flame was manifesting a flame for human kind and making some Christ figure; willingly dying because the pain was too great that he was viewing. I would say a soldier in Iraq is forced to do things that make him hate himself. A solider forced to put a bag over someone's head, take him away from a family, glances away from the camera. It became intolerable. Now, he didn't threaten to take his own life, but part of this thing is putting him in a state of abject pain. Part of it is - others were being put in that state. So, the purity of that act of the Buddhist priest, who was not himself being forced to do things that were inconceivable? Therefore the act was solely motivated by his pain for others, is not the same as the situation with the soldier where some of it was the pain of his own life. Part of the pain was watching others being in pain from what they were party to doing. PB: Was 'The Great Mandala' a reference to Buddhism? PY: No, I'm just talking about the reality of whether or not…It was emblematic of a whole range of circumstances in which somebody sacrifices himself or takes their own life, because of the horror that surrounds them, that they will not participate in. It could have been someone going to jail and hanging himself. This was an act of civil disobedience where somebody says, "I am going to continue to do this unless you stop this war." I'm just not going to participate. And, that song is written on the gravestone of a soldier in Viet nam, who told his mother, "should I die, I want the words of that song engraved on it"and I met the mother of that soldier at the National Cathedral in Washington. We had many manifestations of anti-war in songs and speeches, and that song, 'The Great Mandala.' Afterwards,. I met someone who told me that her son had written her and said, "If I die I want this to be done." So, when you look at that, you talk about specific instances of people being moved or broadened to social consciousness or broadened to a humane perspective by virtue of music, and you learn to trust the music to do its work. PB: Do you see any of this happening now? PY: It happens on a very limited basis now because the world in music, the music business, is now a series of monopolies that are designed to create the greatest amount of income and biggest profit and you don't do that with these songs, you do that with songs by Madonna or Britney Spears. That's how you create enormous profit. Much of the time, it's not about …radio stations. Those radio stations are connected to the live nations so that the people are very…It's the same kind of monopoly whereby a certain kind of music and the way in which music is brought to the people no longer allows for certain songs to come out. What songs, that had fired the imagination in the heart of the American people of the past, do you hear now? PB: I can't think of any. PY: Well, the communication of songs period, of any sort, they don't do this anymore. PB: And I think the kids miss it. They sense that there's something missing. They feel it. PY: You bet. The kids know it. What will happen, I believe, is that ultimately it will re-emerge to certain sites on the internet. It's already beginning to happen. So, they'll know that they can go there and that's where they'll find the kind of stimulation, the kind of engagement and inspiration. Because, looking for it from the positive outlook of the people, it's like looking for it on commercial television. It's very hard to find. PB: There isn't the coffee house environment that was around when you guys were around. Now, it's the bar scene and they have to be 21. Where is the live performing? PY: No, they don't. I think it will come to pass, once again. I think, inherently, the ordinary people have to bring it back, the sense of … in their lives, with the collapse of what's sustainable, there's going to be a contraction. I think it's needed and necessary for the economically driven society that relies on an expanding economy that engages so many people in the pursuit of making money. When I was in college, nobody was getting an MBA. Now, it's kind of anybody whoses anybody is getting an MBA. It's a sign of a greed-focused society. The acquisitive society based on power, fame and money, and we've got to get away from that point of view and say, instead of saying what we want, killing ourselves getting out of school, to Wall Street, whatever it is, and work, work and work. Where are we? It does not ultimately bring happiness. So, it has to go back to creating the more hand-made society. There are intimate groups. PB: Intimacy? Right. That's exactly what I don't see. PY: The vulnerability. There are two things worth mentioning about when I saw you. One, that I spoke about forever, the reality and importance of caring about each other and another is the magic of the content of the music being shared. I mean, frankly, if someone is going to sit there and say "sing me a song" about something that reflects that dating behaviour, I'm not really going to want to do it, you know? PB: So much of music is about that now. PY: Well, yeah, and about the neurosis of dating. It's not just about the song. It's about the content, too, about the act of caring about the content, too. I want to engage in the changes that reflect my hopes and dreams for the world, not in something that is manifested or contrary to what I hope will be our way of life. PB: Peter, I have a nine-year old and over the last few days, especially, we've listened to a lot of your music. She had her own perceptions. She heard, 'Where Have All The Flowers Gone?' and thought it was about global warming. She heard, 'Well, Well, Well,' and said, "That's Gospel." It was interesting that a nine-year old would make that first observation and as far as the second, it does sound like Gospel. PY: The content of the folk music is Gospel; particularly black Gospel. 'Early in the Morning' from our first album is directly derived from Gospel music. And, (Peter sings the next several phrases) "Come and go with me to that land, come and go with me to that land…" That's Gospel. PB: Everybody loves 'Puff.' I've heard many stories, from people of all ages, from different backgrounds, about where they were when they first heard it and how they were affected by the song. In my daughter's kindergarten class, the teacher played it everyday to inspire the children's imaginations and to create a calm atmosphere. It was the best year of her life. Imagine being five and walking into the room in the morning and hearing this song, first thing…They memorized it by the first week and all sang it as part of their repertoire. Did you know, at the time, that this song would span so many eras and touch so many individuals? PY: No, I didn't. It touched a special nerve or a special chord. All the things we've been talking about, vulnerability, caring. We all yearn to be loved and cared about and that song is about being loved and cared about. For a little kid to know that's going on, it's sad, but the friend didn't like him anymore. It's gone. There are many, many appropriations, very much part of… PB: Peter, I know when the children's book version of 'Puff' came out in 2007, the ending was changed. Did you have mixed feelings about that? PY: That actually happened under my direction. I decided to change it. PB: Is it a let-down when people make these allegations that the song contains drug references? Does that annoy you? I know that 'Lucy in the Sky with Diamonds', and 'MacArthur Park' suffered the same scrutiny. PY: Yeah. But, there's nothing you can do about that. A rumour is a rumour. It's like saying, "Johnny put a finger in his ear and pulled out a red something," and he says, "I did not." What's he going to do? And, everybody's saying, "Red Ears, Red Ears." What are you going to do? PB: So, you're referring to the aftermath of the communicative act. You can't control it? PY: You can't control it, no. PB: There are so many people who covered 'Puff'., for example, Marlene Dietrich, Dolly Parton, Bing Crosby, French and German singers. It has been quite a phenomenon. PY: I don't know why that happened. I just know that it's a good thing and it does touch that chord, literally and figuratively. That's very healing. I'm glad that I've created a happy ending with the book. PB: Peter, do you have additional plans in terms of publishing? PY: Yes, 'Day Is Done.' It went to number one for a while. There are three other books; 'Favorite Folk Songs,' 'Sleepytime Songs' and 'Songs To Sing Together.' I'll also be doing, 'Light One Candle.' The first one, Sterling Publishing, is for 'Puff.' The other one is called, 'Imagine.' But, I'm very proud of 'Day is Done.' It was used as part of the anti-war movement, in the March on Washington in '69. I co-organized it. Its message was that children will lead us to a better world. (Recently, Head of Imagine Publications, Charlie Nurnberg and Peter formed "Peter Yarrow Books" an imprint that commits to sharing music that inspires creativity and personal growth-LT). PB: Peter, I know your daughter Bethany is in the music business. You've performed with Bethany and her partnere Rufus. What's that been like? (Bethany has also contributed musically to the CDs which accompany Peter's collection of illustrated children's books-LT). PY: It's the best; Bethany and Rufus. They have a record that's out there. They've brought together world music and jazz. It's extraordinary. I love singing with her and we'll be doing a bunch of concerts together. PB: Thank you, Peter.
Picture Gallery:-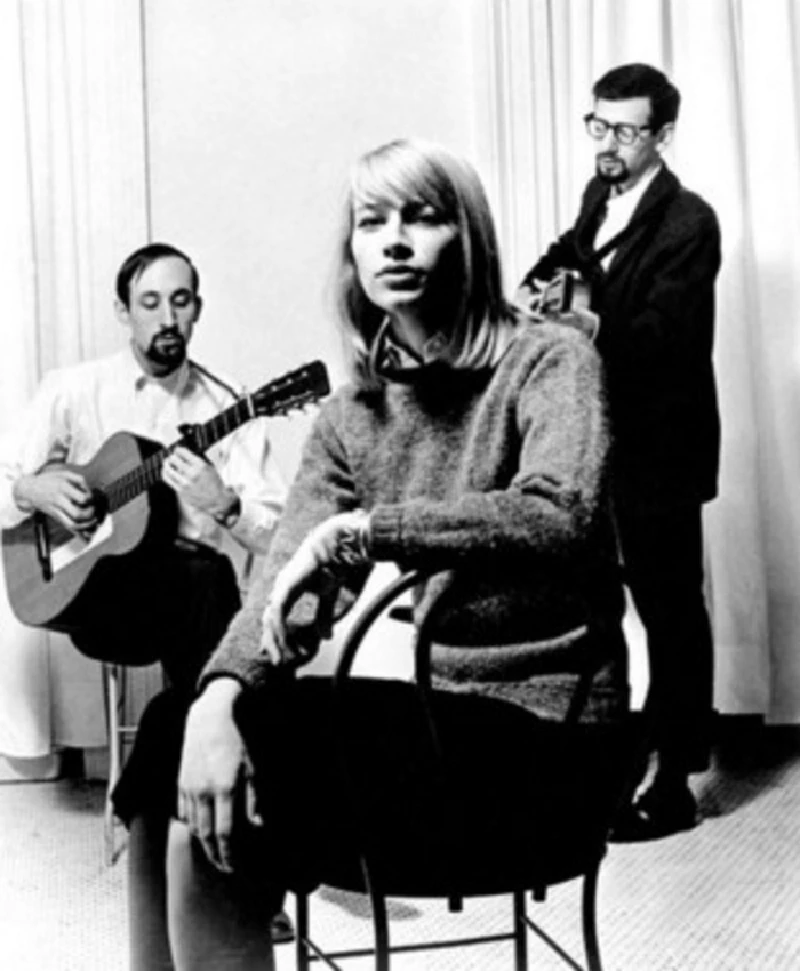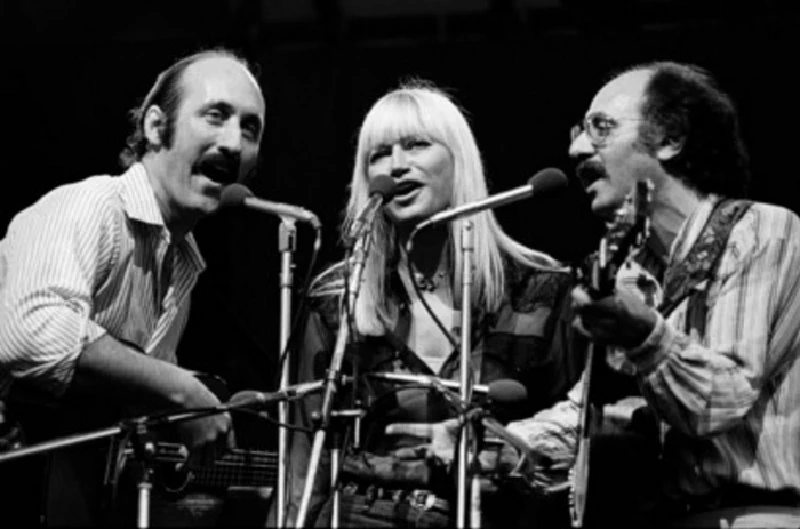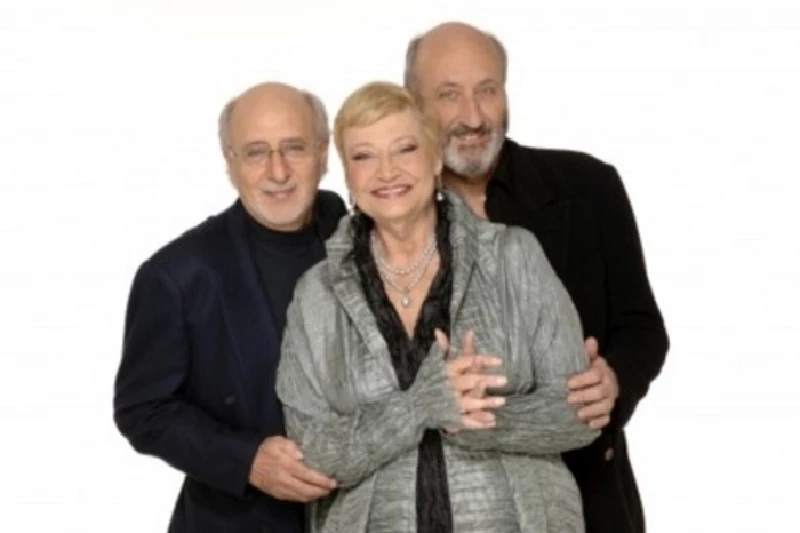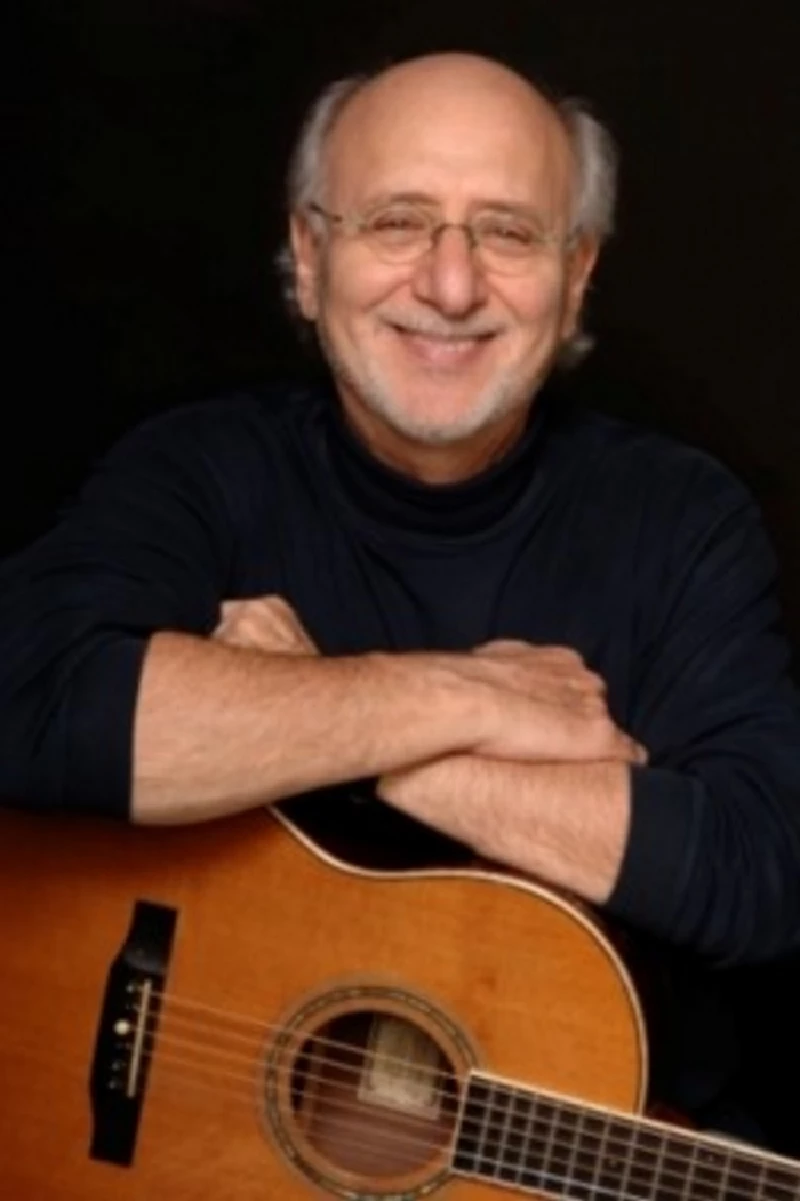 Visitor Comments:-
263

Posted By: Myshkin, London, UK on 10 Mar 2010
Hi, loved this article. Good to see a journalist understand their subject, write authoritatively and make it riveting to read. Excellent.
---
Pennyblackmusic Regular Contributors
---