---
published: 8 / 11 / 2009
---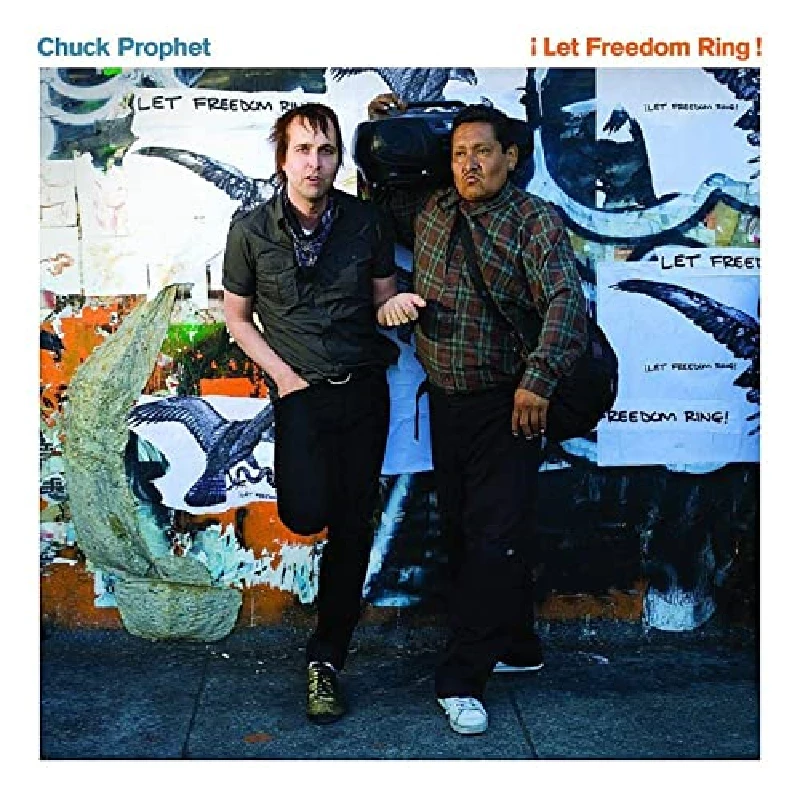 intro
Excellent blues-influenced ninth album from former Green on Red guitarist, Chuck Prophet
'Let the Freedom Ring' is the ninth solo album by former Green on Red guitarist, Chuck Prophet. He is one of the best guitarists I have ever seen and he gets better with age. Sadly the art work on this album lets things down as he looks something of a mess, and, as CDs don't sell now, you need everything you can on your side. It was recorded in Mexico City, the world's biggest city, last summer and is an album about the American Dream. As Chuck was recording it, swine flu broke out in the city and a 6.4 earthquake happened. His band knocked the album out in eight days flat, which probably isn't really very surprising. 'Sonny Liston's Blues' opens the album. It is fresh blues number to which Chuck adds a husky vocal that serves the purpose of the song well. Chuck's talent, however, lies within his guitar playing. Kasabian may be on fire now, but Chuck's playing has always been on fire. 'What Can A Mother Do?' is a gentle number which features additional vocals from Chuck's wife. A violin appears over the top of it and adds charm to what is already a decent number. 'Where the Hell is Henry?' is a true rocker. This is the sort of material that Chuck does great justice to live and is a fine example of his guitar style. A song about his brother or at least his brother in the song, it is a fantastic slice of Americana. 'Let Freedom Ring' is as good as any 1970's Rolling Stones number and a song to rock to while sipping your pint in your favourite venue. 'You and Me, Baby (Holding On)' is a slow blues track that this time will have you crying into that pint. It tale is ewll delivered and in a very believable style. 'American Man' again recollects 70's Stones and is a solid rocker again with a killer guitar break, which Chuck's vocals on it are a little like those of Lou Reed. 'Barely Exist' is a slow tale with a harmonica solo that is reminiscent of Neil Young. 'Hot Talk' is a modern-sounding rock 'n' roll number and is about a girl chatting Chuck up. 'Love Won't Keep Us Apart' in contrast is a sad country tale, a slow blues track that will tear your heart apart. 'Good Time Crowd' is a good time rocker that sounds like it has escaped from the 'Grease' soundtrack. It ends with the track that started the whole project off, 'Leave the Window Open', which is an elegant bluesey closer, Chuck here shows he is a classy performer who gets better with each new album. An excllent album!
Track Listing:-
1
Sonny Liston's Blues
2
What Can a Mother Do
3
Where the Hell Is Henry
4
Let Freedom Ring!
5
You and Me Baby (Holding On)
6
American Man
7
Barely Exist
8
Hot Talk
9
Love Won't Keep Us Apart
10
Good Time Crowd
11
Leave the Window Open
Band Links:-
https://www.facebook.com/chuckprophetofficial/
http://www.chuckprophet.com/
https://twitter.com/ChuckProphet/
https://www.instagram.com/chuckprophet/
Label Links:-
http://cookingvinyl.com/
https://twitter.com/cookingvinyl
https://www.youtube.com/user/cookingvinylrecords
https://instagram.com/cookingvinyl/
https://www.facebook.com/cookingvinylrecords
interviews
---
Intervew (2012)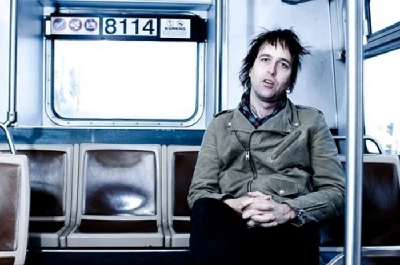 Former Green on Red guitarist Chuck Prophet speaks to Anthony Strutt about his solo career, and his eleventh album, 'Temple Beautiful', which is about his home city of San Francisco
Interview (2010)
live reviews
---
Garage, London, 23/7/2011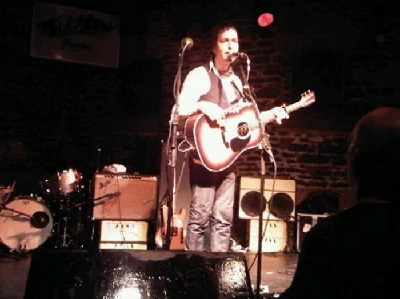 Anthony Strutt watches former Green On Red guitarist Chuck Prophet and his new band the Spanish Bombs cover the whole of the Clash's 'London Calling' album in a fabulous night at the Borderline in London
Pennyblackmusic Regular Contributors
---