---
published: 26 / 8 / 2009
---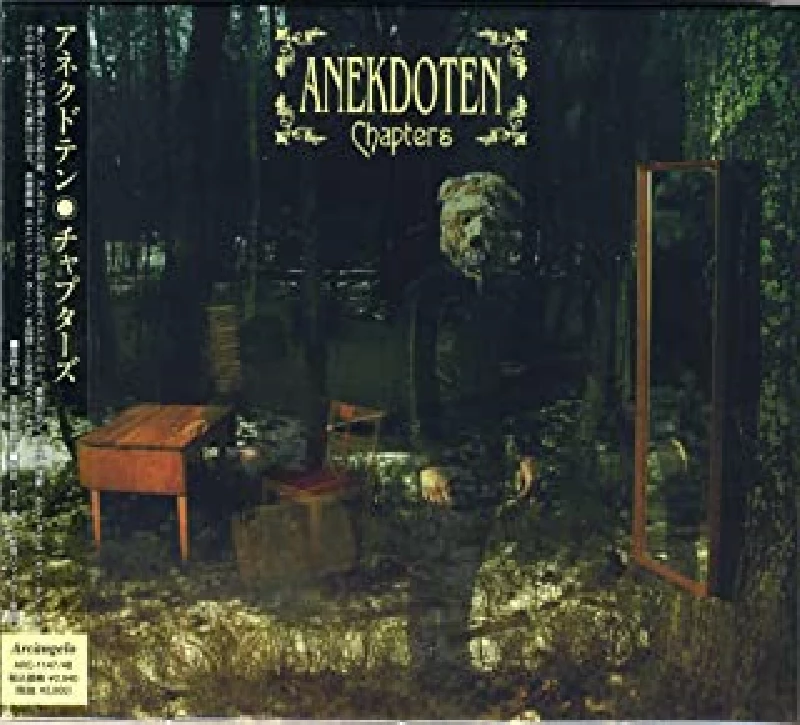 Label: KScope
Format: CD X2
intro
Achingly evocative double CD compilation from durable Swedish prog rock group Anekdoten, who draw comparisons with Clannad
This double CD from Swedish prog-rock band Anekdoten is an impressive offering, all the more so because their reputation is relatively unknown in Britain and America. Anekdoten have, however. gained a significant following in their homeland and Japan. Following an eighteen year career, 'Chapters' is Anekdoten's "best of" album, offering highlights from the band's history. Anekdoten sound not unlike the Smashing Pumpkins, without Billy Corgan's nasal-esque vocals, and has distinct elements of Clannad. While I doubt Anekdoten's music will ever pack the dance floor in a nightclub, for their musical style is too mellow, they are nothing less than fantastic. They are the kind of act are best suited to relaxing in a chair while letting the music flow in the background. Although Anekdoten's lead vocalist Nicklas Barker's voice is eloquently beautiful, the strength of their music comes from the seamless integration of each member, where – like Clannad - the resulting song is achingly evocative. Thus it is difficult to highlight an individual member of the group, for the band are so intertwined that each offers an irreplaceable aspect to their music. Yet despite the fantastic melody that Anekdoten offer, their music is unfortunately inflexible. This lack of musical variety sadly means a more casual listener will soon become disinterested. Overall, Anekdoten are an incredibly gifted band that deserve to be heard. But while existing fans will appreciate this album, I suspect the the bulk of more casual listeners may be disappointed by the limited offering. This will be regrettable, as Anekdoten are an excellent group.
Track Listing:-
1
Ricochet
2
The Great Unknown
3
From Within
4
In For A Ride
5
The War Is Over
6
Monolith
7
A Sky About To Rain
8
Every Step I Take
9
Groundbound
10
Gravity
11
When I Turn
12
Sad Rain
13
Wheel
14
The Old Man & The Sea
15
Nucleus (Demo)
16
Book Of Hours (Demo)
17
This Far From The Sky (Demo)
18
30 Pieces (Demo)
19
Prince Of The Ocean (Demo)
Label Links:-
http://www.kscopemusic.com/
https://www.facebook.com/Kscopemusic
https://twitter.com/kscopemusic
https://www.youtube.com/user/kscopemusiclondon
https://www.burningshed.com/store/kscope/
Visitor Comments:-
227

Posted By: Jeremy Quantrill, Scotland on 04 Oct 2009
I think the reviewer needs to clean his/her ears out. Sound like Clannad and Smashing Pumpkins; this is Prog Rock, mate!!!. Anekdoten have been the best Prog Rock band in the world since their debut in 1993. Simpliest thing I can say is just 'Buy It' if you are into 'real' music that you need to sit down and listen to. If you like music to do the ironing to, dont bother.
---
Pennyblackmusic Regular Contributors
---