---
published: 24 / 6 / 2009
---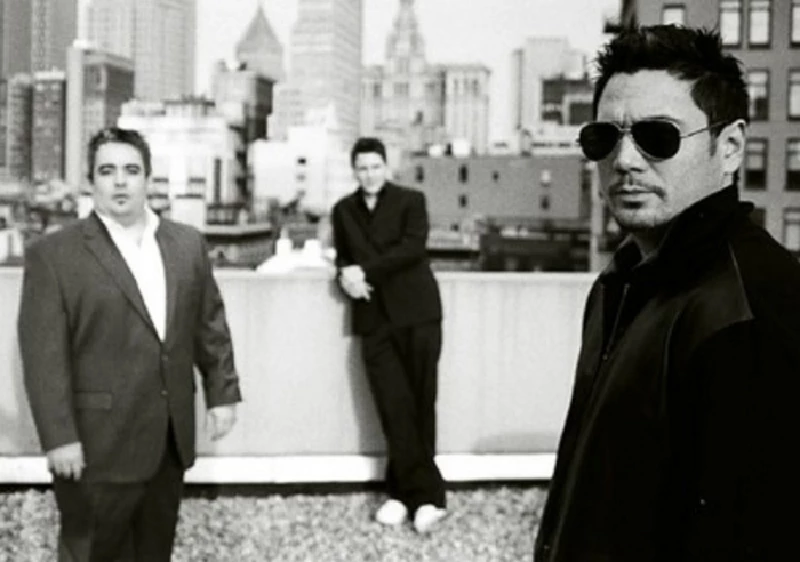 intro
Peter Allison speaks to Huey Morgan from the much acclaimed Fun Lovin' Criminals about his group's unique merging of musical styles,the band's beginnings on the club scene in New York and 'Classic , their upcoming sixth album
The precise genre of the Fun Lovin' Criminals musical may forever remain vague: they have had various definitions from reggae through to hip-hop. There are two points that are never contested however: the first is that the Criminals are like no other band, and the second is (according to 'Vox Magazine') that they are "the coolest band in the world." The Fun Lovin' Criminals formed in 1993 when Huey Morgan and Fast (AKA Brian Leiser) worked together in the Limelight Nightclub in New York City. Recruiting their flatmate Steve O as a drummer, they released a self-titled debut EP in 1995, and released their debut studio album , 'Come Find Yourself', the following year. Since then, the Fun Lovin' Criminals have enjoyed a series of drummers; although Huey jokes that none had spontaneously combusted as in Spinal Tap. Steve O left the band, following the release of their 1998 second album,'100% Columbian', and was replaced by Mackie who stayed with the Criminals until 2003, when he has replaced by Frankie (AKA Mark Reid) who was formerly Mackie's drum technician. The Fun Lovin' Criminals first came to my attention in 1997, and what struck me most about them was their unique identity. Their songs revolved around New York City, but one that everyone could identify with, as it was the New York portrayed in hundreds of TV shows and films. Despite the central core location of the tracks, the themes of their songs demonstrated an impressive breadth of lyrical narrative: from robbing banks while high on diazepam, to soulful introspection on love. The Fun Lovin' Criminals are nothing if not diverse. Not only is Huey Morgan the lead singer of the Fun Lovin' Criminals, he is also an actor (starring in 'Head Rush', 'Souled Out', and 'Maui Homicide 2000', the latter a Fun Lovin' Criminals film parodying 'Miami Vice'), he has written a regular column for 'Mondo', hosts a radio-show for BBC6, and co-owns the Voodoo Lounge, the Dice Bar and DiFontaine's Pizza Place (all of which are in Dublin). Unlike many other musicians, Huey Morgan is disinterested in the celebrity culture that permeates society, often dismissing those said musicians as being more interested in money and fame than in the art of music. One suspects his disinterest in celebrities comes from the fact that Huey never set out to be a musician, having been formerly being a marine after getting to trouble with the law when he was younger. Nonetheless, Huey is an incredibly charming and charismatic individual, renowned for his warmth and deadpan humour. Partly because of Huey's disdain of his status as a celebrity, it was only recently that I learnt he had become married. Thus it seemed only fitting that I should congratulate him on his found status when I caught up with him preparing for the Fun Lovin' Criminals appearance at the Nottingham Splendour Festival in July. PB: Good afternoon, Huey, and firstly congratulations on your recent marriage to Lady Rebecca Morgan. HM: Thanks, man. It's been a couple of years now, but I appreciate it. She's treating me very well and is a lovely lady. I am blessed. PB: I believe the Fun Lovin' Criminals formed through you working with Fast at the Limelight, but what inspired you to become a musician? HM: Fast was more of a musician than I was at that point. But just being around the Limelight there so many different kinds of music coming in and out of there. Every room in the place, and we had seven or eight rooms in the club, had different types of music playing. So we were exposed to a lot of music, and that motivated us to make our own kind of sound. PB: Listening to your albums I have noticed a broad scope of musical genres, from reggae to hip-hop. Is this from your time at the Limelight, or is it something you do intentionally when creating music? HM: I think we are like most people where we like different types of music anyway, and that kind of filters down into the music we make. We do try to include a lot of different styles that we like, for a lot of reasons. Number one is that we like that kind of music. Number two is that it is interesting to play as a musician, and,if you have a story to tell, you have to give a good background to that story, something that suits jazz style, a hip-hop style, a blues style, a rock style, or a metal style even. PB: I do like that, and find it refreshing to listen to a band that reinvents itself each time. HM: Yeah, well we are kind of interested in how the new record is going to be received. We really don't have anything to compare ourselves to, but ourselves. People say we are a modern rock band, but we're not really, you know? It's one of those things where people say "it sounds like the Fun Lovin' Criminals", and that's good, because there is one else that sounds like us, and we should sound like ourselves, which is kind of redundant. But it is one of those things, you know, where we are so unique that it kind of gives us a little more incentive to try different things. PB: I have heard rumours that a new Fun Lovin' Criminals album will be forthcoming? Can you tell me more about it? HM: Well it is called 'Classic Fantastic', and it is pretty much as far as it goes, and I don't want to dismiss it and say "it is just another Fun Lovin' Criminals record", as it is a real good one, and our best in a long time. It has a flavour which we think is very, how to say it, accessible to those who do not know the Fun Lovin Criminals, and people that do know the Fun Lovin Criminals will kind of nod their heads and smile, and go "okay, the boys are back" PB: As you have said previously, the Fun Lovin' Criminals are very unique musically. Do you believe that stems from your childhood influences when growing up? HM: Growing up where I grew up, I had all kinds of different music going on, and when Fast and I got together and started the band, we didn't want to sound like anybody else. We figured what was the point? Why would you want to sound like the Foo Fighters, and I didn't want to sound like Led Zeppelin, or I didn't want to sound like Kid Rock. It just didn't seem like anything to make sense to us. If we were going to do it, we were going to do it different. So that was on the forefront of our minds, and luckily Fast and I have a broad musical taste that lends itself to what we do. But keep in mind that I wasn't the singer at the beginning. We were auditioning some guys, and I wasn't a vocalist until Fast decided we couldn't find someone who told good stories. I was always the guy at the bar who always had these great stories, and I'd tell everyone all these stories, so Fast said one time, "Hey, man, why don't you just write these stories down, try to rhyme a couple of words, and then you got a song?" So that's what I do. PB: Speaking of the stories in your songs, what was the inspiration for 'Swashbucklin' in Brooklyn'? It seems to echo the tale of John Manniel.* HM: That's very cool. I guess I can go after him for plagiarism, or they can go after me. It's the chicken and the egg, you know. It was written at the times when vigilantism in New York was prominent and neighbourhoods would take care of themselves. I thought it was kind of funny that a guy wouldn't use guns, and would go out and swashbuckle in Brooklyn. PB: You have excellent lyrics on your albums. It seems the music blends itself to the lyrics. Is this true, or do you form the music first and then weave the lyrics into the music? How do you write your music ? HM: We really don't have a formula. It is one of those things where I might come up with an idea for a story, and I write a lot. I am in the middle of writing a book right now. But I come up with a story, and Fast will come up with a song, and we'll all strum some chords on a guitar, then Fast will put something to it. It never happens the same way twice. I really wish we did have a formula as it would be easier. PB: Can you say more about the book are you writing? HM: Well, it is an espionage thriller, and I can't really say much more than that, as I'm only half way through it. It is a story about a guy who's a secret agent, and he makes Jason Bourne look like a punk, and makes James Bond look like civvy - like he shouldn't even be in the business. PB: The Fun Lovin Criminals have had a series of drummers. Can you tell me how Frank The Rhythm Man was recruited? HM: Frank's been in the band the longest actually. He's been in for eight years. Steve O was our room mate who we kind of forced to be in the band, but wouldn't sing with us afterwards as he didn't like what we were doing. He was a doff**, and those doffs don't like the Fun Lovin Criminals. Well, maybe I don't know, but he didn't. Then we hired Mackie for a couple of years, and now Frank is a full member of the band, so he has been with us for eight years. So we kind of worked our way to find Frank, and we knew Frank from bands in England, and he has been a friend of ours way before he was in the band. So when Mackie left, he was the logical choice. He was the guy that we knew, and he plays other instruments as well. He is not just a drummer. He sings quite well, and he is just a really good addition to the three people. Because a three piece band is kind of difficult, because you have to rely on your friends, these two other guys whoever they may be, to help you out doing whatever you do. So Frank helps Fast out and me out, and for Frank and Fast I help them out. Fast has me and Frank help him out. So it is like the axis of rock, you know? PB: You have been an outspoken critic against manufactured and corporate music. What is your main criticism against this? HM: Well, there has always been Kasabians and all those teen idols you know, and I don't have a problem with that as twelve year old girls have got to do something. But it gets to the point where you see all these TV shows about 'The X Factor' and 'Britain's Got Talent', and it just seems to be that the cult of personality has got to the extent where it is not important how you are famous, just that you are famous. I've always thought when you manufacture music and think it is an artistic endeavour, when in reality all it is a commercial enterprise, it kind of takes away the art of it all, Music is at its best when it written and performed by people who have interesting things to say, interesting comments on society, and talk about things normal people in a way don't always hear. Oscar Wilde for instance, he was a pretty strange guy, I don't think he could get a book deal nowadays. If you look back on the bands that I like, many of these bands didn't look pretty, so they probably wouldn't have got a record deal these days. In this day and age record companies are having less and less control over what music is being put out in the world through the internet. It is starting to turn to the artists favour to a certain degree, where if someone likes something they tell their friends, go to websites, they can download it, and it's free. I've always believed that music should be free. I am a big supporter of file sharing, and all that kind of stuff. It has got to the point of why fight it? It is like trying to fight a tsunami. It's going to happen. The waves are coming, so just let the waves go. And then if you want to see the band live, that is where the band can make a little cash to pay their rent. If you like a band, like their music, play it all the time in the house, and they are in your neighbourhood and playing on Friday night, go down and pay £10 to go see them, so those guys can pay their rent, and keep making music that you like. Support your local artist in other words, you know. Rather than support your big conglomerate Sony record company! PB: When I first heard the Fun Lovin' Criminals were playing the Nottingham Splendour Festival, I immediately ordered my tickets to go. HM: Well, we have always had that impact on people, despite the fact that the last two records we were with a record company. People have always come to see us play. We do play live well, and that is something we have always aspired to. It is what we have always wanted to do. When we play for people, we are the least important part of the equation. The people are the biggest part of the equation, and they come to have fun, and we supply the tunes, and a couple of jokes, you know, and that is how we look at being in a band. We're not building rockets, we're not curing cancer, we're just playing music. PB: The Fun Lovin' Criminals seem to have a larger audience in UK and Europe than in your homeland. Is this true? HM: Absolutely. When we first started, initially, the response to the band was in Europe. So strike while the iron's hot, and we decided to go to Europe and play, go to Australia, Asia, Eastern Europe, and all those kind of places. Then when we were offered to play gigs in America it was through the graces of a band - like U2. They were fantastic, and we toured the United States with them. There are parts in the United States, cities I think like New York, LA, San Francisco, Chicago, and you get down south a little bit like Phili; The bigger cities kind of know of us, and they do come out to see us when we play. We didn't really canvas it, as it is such a big country to play, and the radio stations are still very formatted out there. We don't play the same thing twice, so it is kind of hard to put us in a niche, but we have created our own niche in Europe, where people understand that the Fun Lovin' Criminals aren't something that you see every day. PB: Not only are you famous for being in the Fun Lovin Criminals, you have also starred in a series of films, such as, 'Head Rush', 'Clubbed to Death' and 'Souled Out'. Is acting taking a greater interest for you? HM: Well, you know, 'Headrush' was by Shimmy Marcus, an Irish film maker, who's been a friend of mine for twelve years, and he asked me to play this part in a movie, and I said, "Yeah sure, as long as you put more of the band's music in the movie", and he said, "Okay". So I turn up at the studio on the set, and I play a transvestite. I had no idea I was going to do that, so I just went with it. He's just made a new film that's coming out called 'Souled Out', and it takes place in the Northern Soul movement of Stoke on Trent, in the early seventies, and I play an English record store owner. So I like to do things that challenge me like that, and to work with friends. Be they film makers, or writers, or musicians, or anything; I just really like being around people that are like minded, and that is kind of how I got into doing that stuff. You see me once in a while on TV, because people think I'm going to say something crazy, which I probably do most of the time, especially if it is live television, and I've been doing that for a while, and it's been fun. I've started this radio show in October on the BBC, and I got a Sony Award after I'd only been doing it for five months. PB: Yeah, I'd read that. Congratulations! HM: Thanks man! I was just surprised as hell! I was like "You what? I got an award for this?". But the show is very similar to how I look at the world. I play old fifties jazz from stuff that I like, to modern music, and everything in between. I think it is important for people to broaden their horizons, and if you are given an opportunity – like I have - to be in a film or do a radio show, or be in a band, then you roll with it; because I am a kid from the Lower East Side of Manhattan, you know. I do not aspirations other than to make a living, pay my rent and take care for my family. Anything beyond that is a gravy. PB: I am really glad to hear that, and I love your show. It is really cool. HM: Thank you, man.Tune in every Sunday! You can also listen to it during the week on the iPlayer, which is how I normally listen to it, as I do it live in one take, and I do not know how it comes out until they broadcast it. But the BBC, they are really cool, and if they let me do a show, they're pretty cool. PB: I read in a previous interview that one of your favourite TV programs is 'EastEnders'. What is your fascination with this series? HM: Yeah, I am starting to fall off that a bit. I keep dropping hints in every interview I do, to let me be an extra in the god-damn show, and I would do it for free, and I'd make my own way to Elm Street, or wherever they tape it, and no one says anything to me. So now it's, "Yeah, whatever". I mean I like the show. They used to play it on TV in New York, and I used to watch it as a kid, and then I came over here and I got into it. And my wife and I, we don't watch it too much anymore, because we got other shit going on, but you know I'd still like to be in it. But they keep yanking my chain. Like if they want a free extra,that means I am saving them a couple of hundred quid. I just don't know why they don't say, "Just get that kid up here, cos he's free, and sit him in the bar", or whatever, you know. I look at this way. They can get a little press out of it. I can fulfil a life-long dream, and there is no money spent. PB: I recall a few years ago how you previously collaborated with Shirley Manson and Garbage. How did that come about? HM: Yeah, we did a whole bunch of stuff with them. We're friends with them. Early on in our career, we toured with them in Germany. In fact we toured around Europe with them for quite some time; and Butch Vig and Duke (Erikson), and all those guys in the band, and Steve Manson, all those guys were really cool, especially Shirley. We did a remix for them for 'You Look So Fine', which was on one of their records, and then they did a remix for us of 'Korean Bodega', on one of our remixes from '100% Columbian'. They are a great bunch of guys. We love them. PB: I found hearing Shirley Manson's voice on a Fun Lovin' Criminals track brought a very different flavour to the song. HM: Yeah, she's got one of the best voices ever. I mean Shirley has got so much texture and emotion to it that you cannot help but like it, you know. She's a sound girl too. She's a really good girl. PB: Yeah, Shirley has got into acting as well, hasn't she, a recurring TV role in the second season of 'Terminator: The Sarah Connor Chronicles'? HM: Oh cool! I'd be interested to see her, as she has got a lot of emotion. PB: Do you have any similar collaborations lined up, with Garbage or otherwise? HM: Well, on the new record we worked with a couple of artists that we like that were friends. Like I was saying before, we like working with friends. There was this guy called G-Love, from G-Love and Special Sauce, who's from Philadephia, and he's kind of like a blues-rock dude, and we worked with him on a song on the new record called 'Classic Fantastic'. We also worked with the Routes Manoeuvre, an MC from Britain, and he's a friend of ours, so we did some tracks with him. We've worked with Ian McCulloch from Echo and the Bunnymen in the past, and Shaday, people that we really like and respect. Jools Holland was another guy that I worked with. So like I said, if you find these people in a bar somewhere, and you get talking, you end up in the studio with them. PB: I assume you have you moved to the UK permanently now? HM: Well, I am back and forth, and I did get my residency, so I am allowed to stay here. I'm not like ducking and dodging. But I'm back and forth as New York is always going to be my home. Actually wherever my dog is where I consider home. I brought my dog from Brooklyn all the way over here. She was born in Brooklyn, and now she lives in England. She likes it here. PB: What made you want to stay? HM: Well, my wife had something to do with it, yeah. But I like the British, and my wife spent two years in New York with me. So we go back and forth. We're going to be here for a while, and then we'll go back there for a while. It's cool you know, an easygoing thing. PB: One final question: What does the future hold for both the Fun Lovin Criminals and yourself? HM: Well, I think we are going to be working a lot, coming up to the end of the year. Getting the record out, and all that kind of stuff. Playing a couple of festivals and let the people know what we can still rock the house you know. It should be some interesting stuff, for we've got some secret weapons planned to bring to the people. So stay tuned, and listen to the Fun Lovin' Criminals, because we've going to have some cool stuff coming around. PB: Huey Morgan, thank you very much. HM: Thank you. * Doff (according to the Urban Dictionary): Originally used in reference to those who aren't up to the common norms of intelligence, it is now used for those who not only do not have the intelligence to assess certain matters of import, but also do not have the correct information or wherewithal to do so. ** John Manniel was a New York police officer, who in the 1980s took on New York street gangs using martial arts and intimidation.
Band Links:-
http://www.funlovincriminals.co/
https://www.facebook.com/funlovincriminals
https://twitter.com/funlovincrims
Picture Gallery:-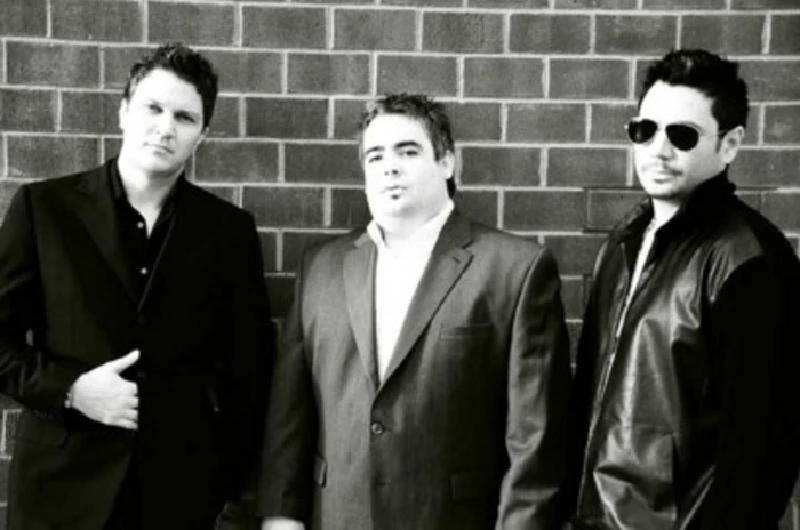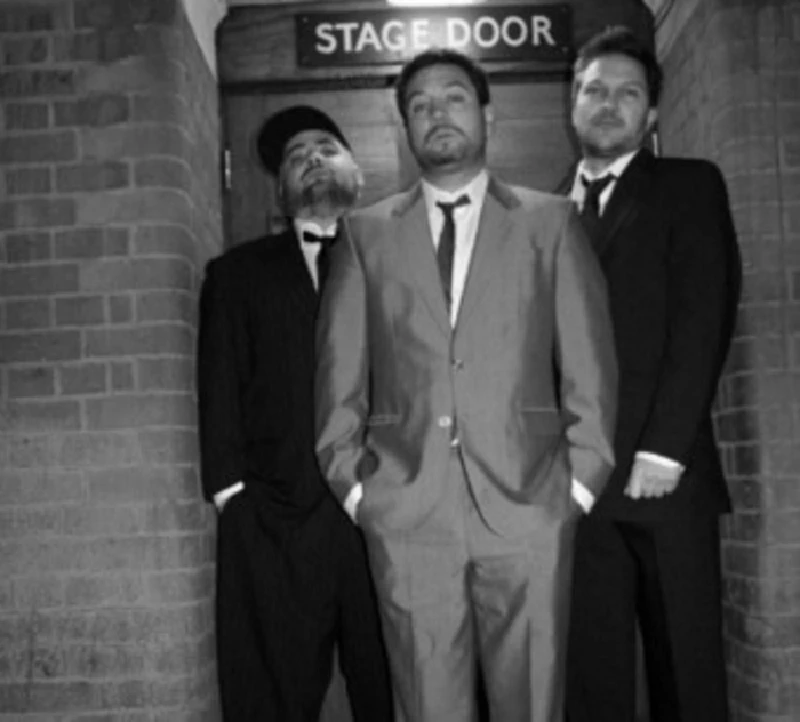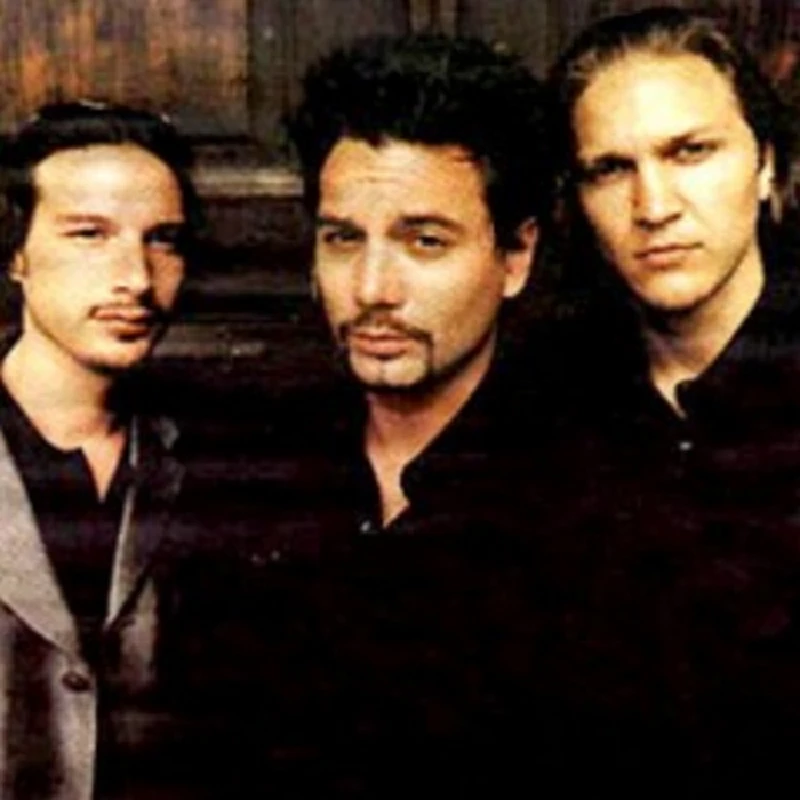 Visitor Comments:-
341

Posted By: David Manniel, Wilmington Delaware on 13 Aug 2010
John Manniel, that's my Dad, I'm sure he would really be honored to hear about how he helped in whatever way to inspire your song, I'll be sure to let him know that he's not been forgotten.
---
live reviews
---
Manchester Cathedral, Manchester, 26/2/2016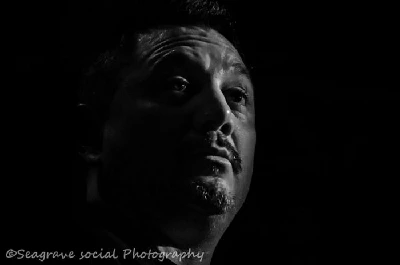 Billy Seagrave at the Manchester Cathedral enjoys a memorable evening of nostalgia as bestselling York trio the Fun Lovin' Criminals celebrate the twentieth anniversary of their debut album, 'Come Find Yourself'
favourite album
---
Come Fun Yourself (2016)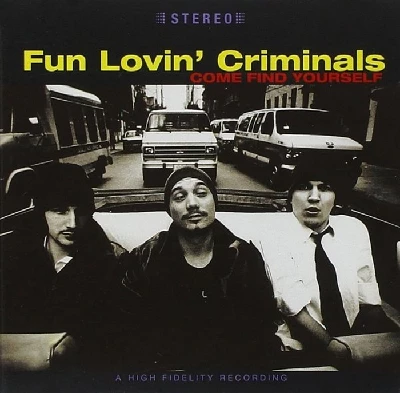 In our 'Re:View' section, in which we look back at albums from the past, Erick Mertz examines the Fun Lovin' Criminals masterwork of 90's funk, blues and hip-hop, 'Come Find Yourself', which has just been re-released for its twentieth anniversary in a three CD box set edition
features
---
'Come Find Yourself' by the Fun Lovin' Criminals (2009)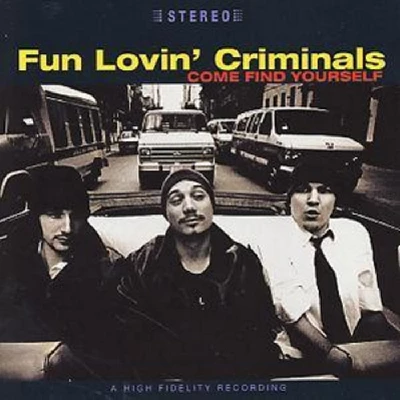 In the latest in our 'Soundtrack to Our Lives' series, in which our writers describe the personal impact in their lives, Peter Allison writes about first hearing New York trio the Fun Lovin' Criminals 1995 debut album, 'Come Find Yourself', in the midst of the Britpop sensation
photography
---
Photoscapes (2019)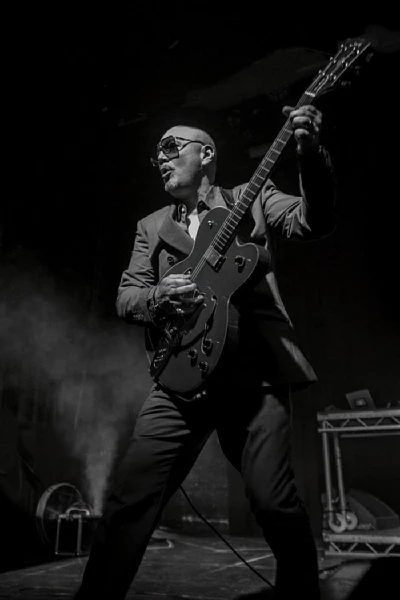 Andrew Twambley takes photographs of the critically acclaimed Fun Lovin' Criminals at the Academy in Manchester.
Pennyblackmusic Regular Contributors
---