---
published: 24 / 6 / 2009
---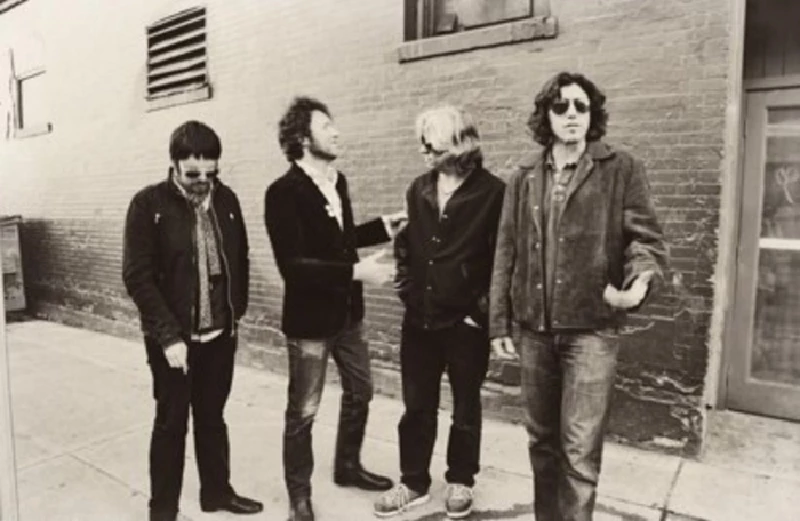 intro
Carl Bookstein speaks to Matthew J Tow, the front man with Australian group the Lovetones about their recently released fourth album 'Dimensions' and the 60s influences of their sound
Australia's the Lovetones first appeared on the music scene in 2002 with the release of their debut album, 'Be What You Want'. The album drew rave critical reviews comparing frontman Matthew J. Tow's songwriting to the likes of Ray Davies, Bowie and Lennon and McCartney. The Lovetones' music combines psychedelic pop with indie rock for a unique and satisfying result. Matthew J. Tow's songs are well versed in 1960s psychedelia, but nevertheless sound current and vital. In 2003 following touring for 'Be What You Want', Tow joined the Brian Jonestown Massacre and contributed two tracks to their album of the same year, 'And This Is Our Music'. The Brian Jonestown Massacre connection has helped expand the Lovetones' audience and its songwriter Anton Newcombe's influence can be heard in the Lovetones' music. The Lovetones have also toured with the Brian Jonestown Massacre repeatedly. The Lovetones second album, 'Meditations', followed in 2005 and their third release, 'Axiom', appeared in 2007. A lot of the band's music is marked by beautiful guitar work along with straightforward heartfelt lyrics. Skilled classic songwriting is combined with a relevant 21st century sound. The Lovetones' core band is Tow on guitars and vocals, Matthew Sigley on bass, keyboards and vocals and Chris Cobb on drums and percussion. They are currently joined by Serge Luca on guitars. 'Dimensions', the Lovetones' fourth studio album, was recently released. The album blends psychedelic pop with underground rock for a rich and varied result. Each tune is distinctive and the whole is a lovely sonic soundscape that covers a lot of terrain, from the loss of a loved one to compassion for the have-nots of humanity. With the new album, innovative instrumental work is combined with sharp songwriting and lovely vocal melodies. The ample talent of the Lovetones shines through. The Lovetones recently completed a U.S. tour supporting 'Dimensions'. Matthew J. Tow spoke to Pennyblackmusic about his band. PB: Your latest album, 'Dimensions', achieves a very rich sound. Does the album realize what you set out to do with it? MT: Yes, I think with any record that the idea you have in the beginning of what you want it to sound like generally changes by the time you have finished. There are always unexpected results in the recording process, but generally it was the sound we were going for. PB: 'Dimensions' is your fourth studio album. What can you say about the progress the Lovetones have made in four albums? MT: The great thing about the Lovetones is that we are continually changing and evolving as musicians and artists. Chris Cobb, Matthew Sigley and myself make up the core band and, as we have been together for about 15 years now as the Lovetones and throughout the early days of my first band Drop City and solo project, Colorsound, we really know and trust each other when it comes to making music and coming up with ideas for parts within the songs. Each record is different in its own way, but there is definitely a thread that binds all the albums together. PB: While maintaining originality, your music seems to capture a psychedelic 1960s sound. Were you influenced by any 1960s artists in particular and who? MT: I love music from the 60s! I won't deny it, but the sheer output of great music from that era, makes it too difficult to pinpoint any one band that has influenced me over any others. I listen and gain inspiration from all types of music from all decades. I will say though that I have been listening a great deal to the Moody Blues of late. PB: Who else have been your main influences on this album? MT: Some of the artists I have been listening to lately include Colin Blunstone, David Crosby, the Kinks, Shuggie Ottis, the Dolly Rocker Movement, Rick Bain, Magic Mirror, The Quarter After, the Asteroid No.4, the Morning After Girls, Weird Owl, the Creation, the Young Sinclairs, and the Pretty Things. PB: 'New Low in Getting High" was co-written with Anton Newcombe. What is it like writing with him? MT: Anton and I have known each other for a while now and we remain good friends. We did some writing together on the Brian Jonestown Massacre's 'And This Is Our Music'. I contributed the tracks 'Starcleaner' and 'A New Low'. Working with him was a great experience and it was a great opportunity for me to be part of the Brian Jonestown Massacre line-up for a while in 2003. Our collaboration came at an important time in my life when I really wasn't inspired by what was happening musically around me back home in Australia, so I decided to go to the States and work with him to get out of the personal artistic rut I was going through. Anton has definitely been there for me and we wouldn't have come this far especially in the States if it wasn't for him and his determination to help the band. PB: You recently completed a U.S. tour. How did that go? MT: Our latest U.S tour was fantastic. It was the first proper headline tour for us and we played with so many great bands and met so many great friends in the States. It really has become an important place for us to tour. Probably even more so than our home country of Australia, simply because we are so isolated here with a comparatively small population. It's been the problem for so many Australian bands over the past decades to either stay at home or relocate to places where there is greater acceptance for the music you make. PB: On 'When It Comes' you speak of "the coldest day that's ever been" and say "I will stay by your side." There seems to be a feeling of despair captured here. Is there hope here as well? MT: 'When It Comes' is a meditation on death and dying, so there is a natural feeling of despair that is being conveyed. The song is an outpouring of grief really. The loss you feel when a loved one passes. Saying that though, there is however a positive aspect to the song, in that it recognizes the love and closeness that was experienced during one's lifetime with that person and it is this love that gives strength to the healing process and the journey through life from that point on. PB: 'Look at the Waves' seems to express searching without finding. 'Love and Redemption' seems a bit more positive. Is your basic outlook positive, negative or somewhere in between? MT: I don't think there is one specific general outlook. All the songs deal with different things. It's more the searching for meaning behind events in one's life, both positive and negative. I keep thinking that throughout my whole career I'm really writing the same song over and over. I go through a 'What the hell does this all mean?' sort of thing. So for me, my music really is an expression of who I am and how I feel, and what comes out is therapeutic in a way. PB: Is songwriting a difficult process for you or does it usually flow naturally? MT: In the past songwriting has always been a complete mystery to me. I have tried to rationalize and intellectualize the process to little avail. I have since begun to think that there is some sort of alchemy at work. Some mysterious set of circumstances all coming together at the same point. There is no doubt that there is a bit of craft to it also, and hours of working on chord structures and melodies are essential for me to begin to open the corridor of inspiration. This craft forms the foundation to build the magic on. MT: I cannot really explain it, but when writing you are left in no doubt when things work and it's as about as gratifying an achievement as it gets. PB: Are you always writing or do you only write when it comes time for a new album? MT: As I get older, I approach it as any writer does. I force myself to do a bit of writing everyday! PB: Is putting together the music a collaborative process with the Lovetones? Who brings what to the mix? MT: As a rule, I generally write the songs. Matthew Sigley, however, normally puts one or two of his on each record. We then get together and play the songs at home to each other or in the rehearsal studio, so that Chris can get an idea of what the vibe of the song is. I tend not to labour over rehearsing the song too much or doing any demos for the records, as I have found in the past that sometimes the demos end up sounding a million times better than the final mixes. 'Dimensions' was slightly different again, in that no one had heard the songs before we went into the studio to record them. Chris and I went over them a couple times, and then the drums were recorded in generally one or two takes. I then sent Matt the ProTools files to Melbourne where he lives and he overdubbed the bass and keys. The other sounds then came about with the help and collaboration with Liam Judson from Belles Will Ring and Rob Campanella from the Quarter After and the Brian Jonestown Massacre. If we thought an instrument would sound good, then we'd use it. PB: What is on slate in the next few months for the Lovetones? MT: For the next few months it's really about consolidating on what has happened over the last year and reflect and make some decisions on what to do next. The next album is already written and it's about finding the right time and atmosphere to record the songs. We may be playing shows in Australia toward the later part of year with another U.S tour and hopefully a European one early next year. PB: Thank you.
Band Links:-
https://www.facebook.com/thelovetones/
https://en.wikipedia.org/wiki/The_Lovetones
Picture Gallery:-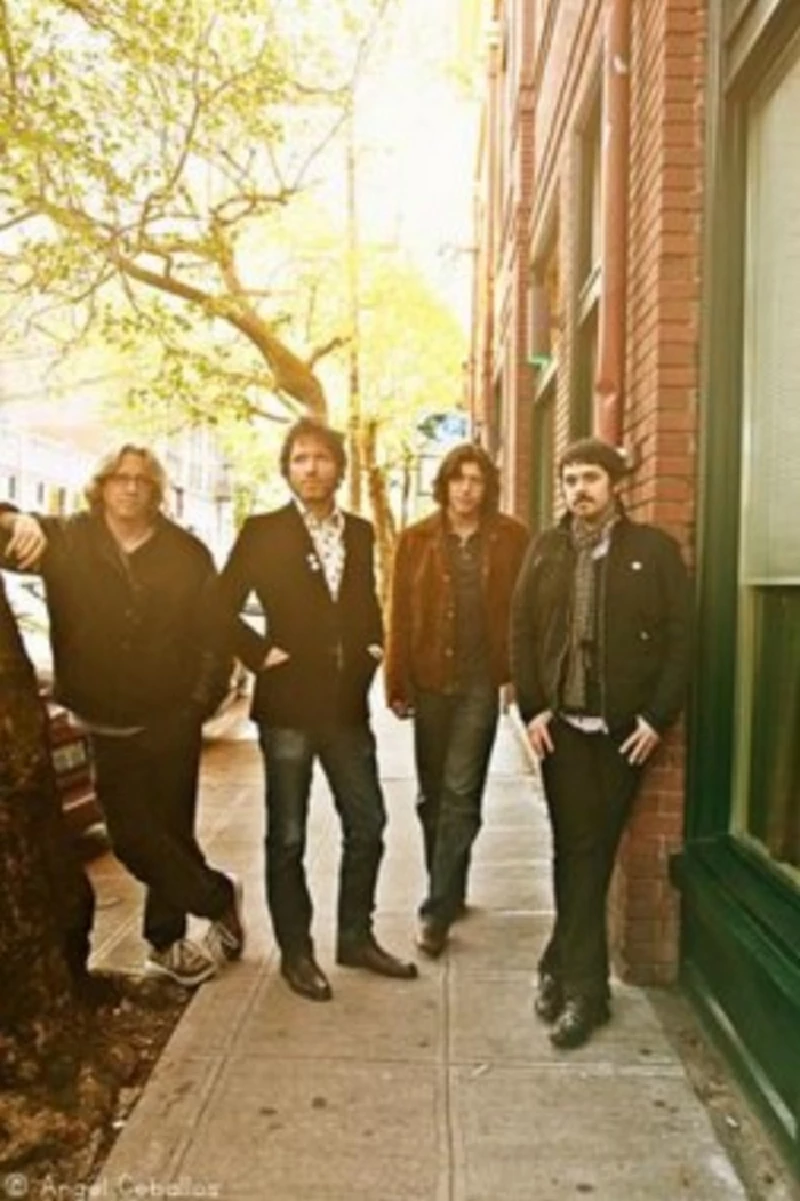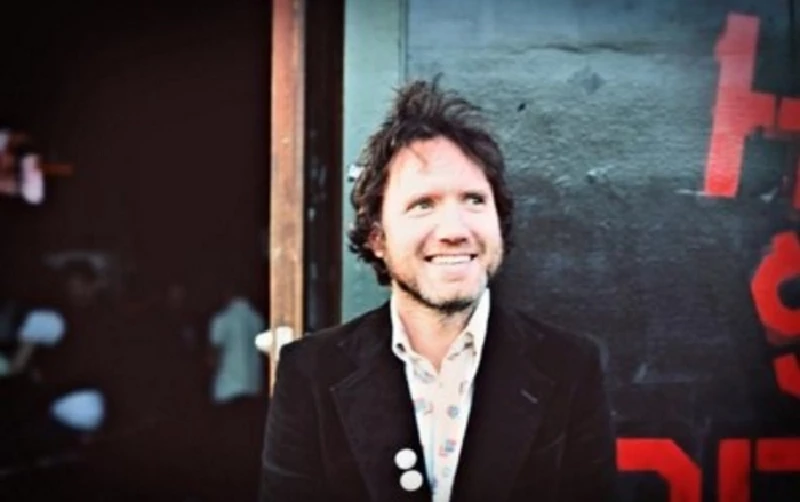 interviews
---
Interview (2019)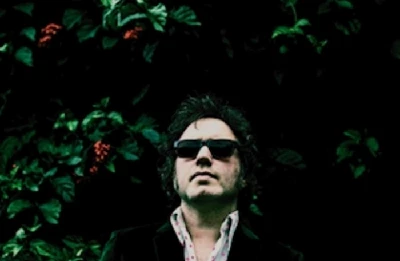 Carl Bookstein speaks exclusively to Matthew J Tow, the frontman with Australian psychedelic pop act the Lovetones about his band's lengthy career and their forthcoming 2020 album 'Myriad'.
Pennyblackmusic Regular Contributors
---